If you happen to be in Belgium this week, don't miss Watching You Watching Me. A Photographic Response to Surveillance, a show at BOZAR which makes it clear that technology has left us with nowhere to hide. We knew that already of course. Edward Snowden's NSA revelations have pulverized any dream of internet as a space for free and uninhibited exchanges.
Watching You Watching Me explores how artists are responding to the world's transformation into a vast tech-mediated panopticon. Some of the artists reveal the efforts deployed by governments and corporations to monitor our online thoughts and ideas, with no concern for our privacy and freedom of expression. Others make visible the new forms digital self-surveillance and 'virtual vigilantism' facilitated by social media and access to webcams across the world.
I feel like i've blogged about surveillance/sousveillance hundreds of times already but i was impressed with this show, it is solid, enlightening and should appeal to the wise and the uninformed alike. It closes on Sunday so be quick and visit it if you're in the area. Here's a quick overview of the works on show (i only skipped the ones i wrote about in the past):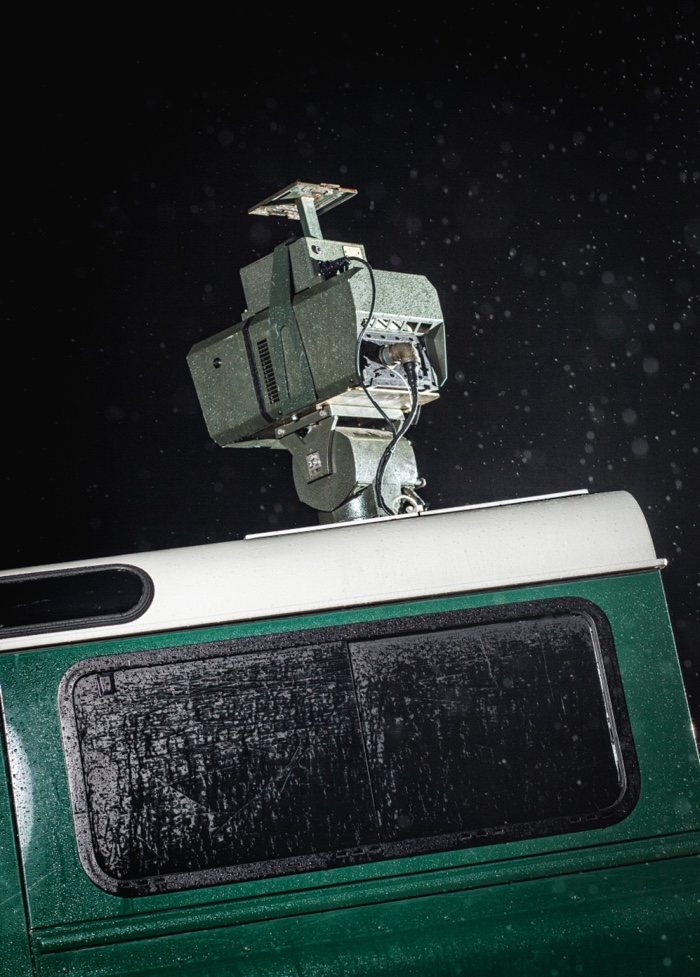 Julian Roeder, Thermal Imaging Camera, 2012. A portable, long-distance infrared thermal imaging surveillance system used by a Bulgarian Frontex unit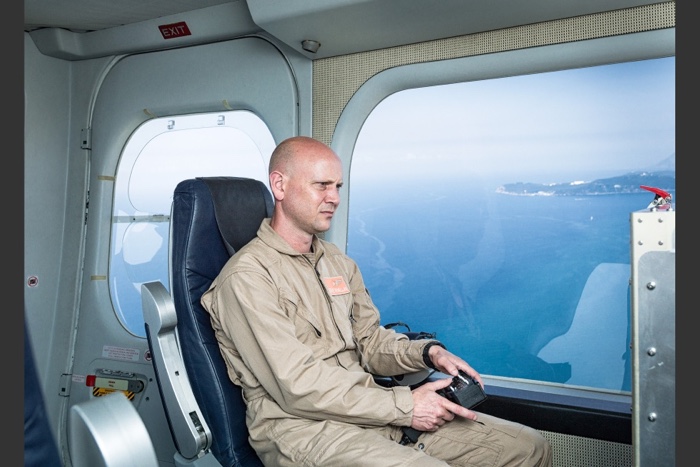 Julian Roeder, Monitoring Zeppelin, 2013. Near Toulon, southern France.
A Wescam MX 15 surveillance camera operator inside a monitoring zeppelin. This photograph was taken during an initial testing phase of a EUROSUR research project aimed to improve control of illegal immigration in the Mediterranean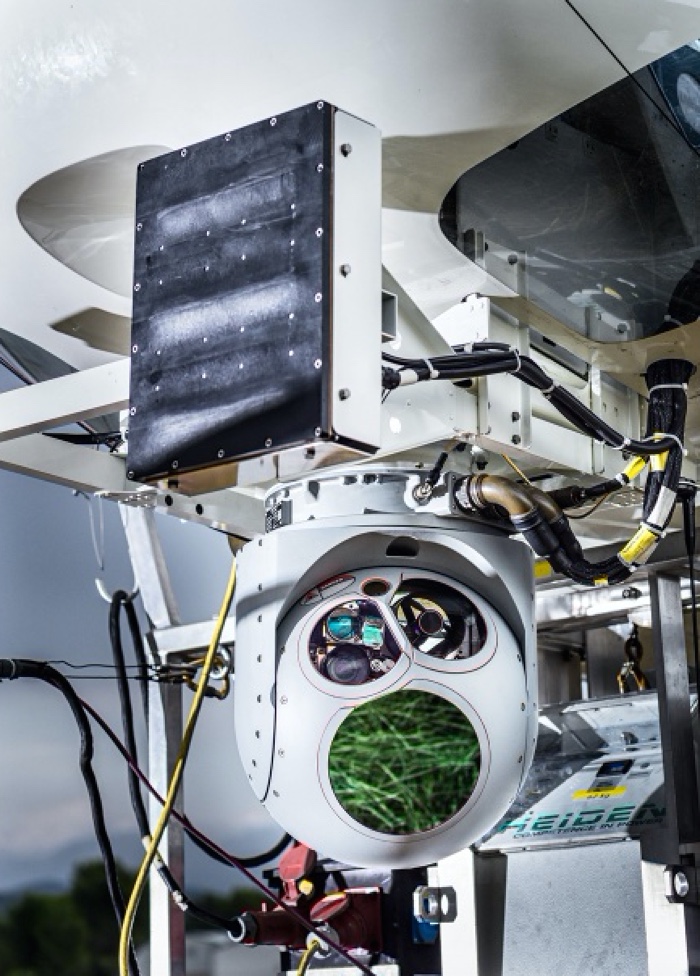 Julian Roeder, Frequency-Modulated Continuous-Wave Radar and High-Performance Wescam MX 15, near Toulon, southern France. A frequency-modulated continuous-wave radar—used for the detection of small wooden boats—and a high-performance Wescam MX 15 surveillance camera are mounted on a dirigible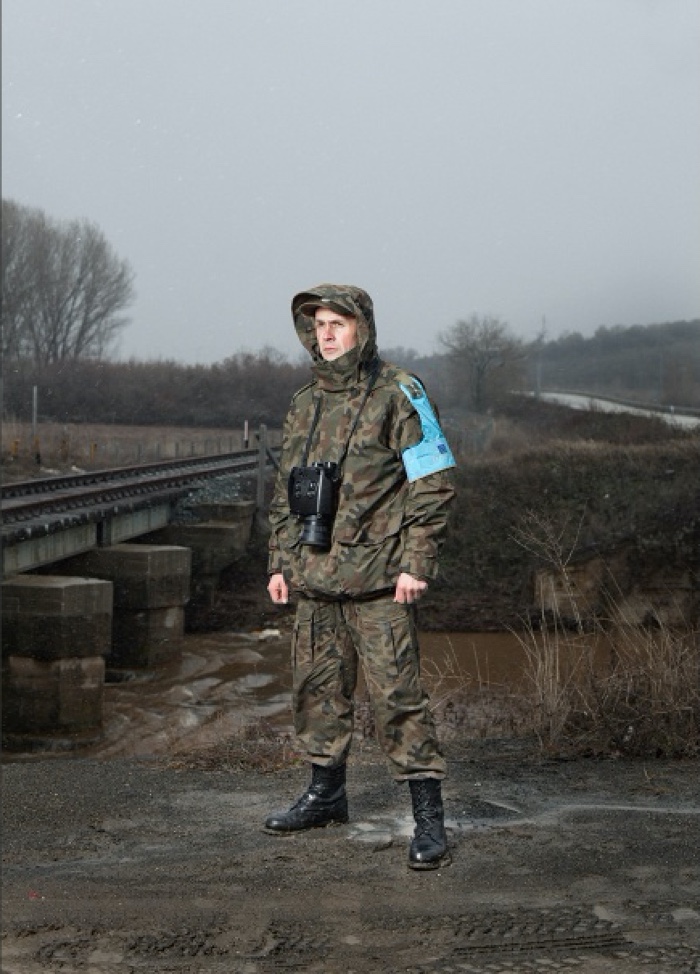 Julian Roeder, Polish Frontex Officer, 2012. A Polish Frontex border patrol officer stands with an ICS30 thermal imaging reconnaissance camera near the border between Greece and Turkey. Evros region, northern Greece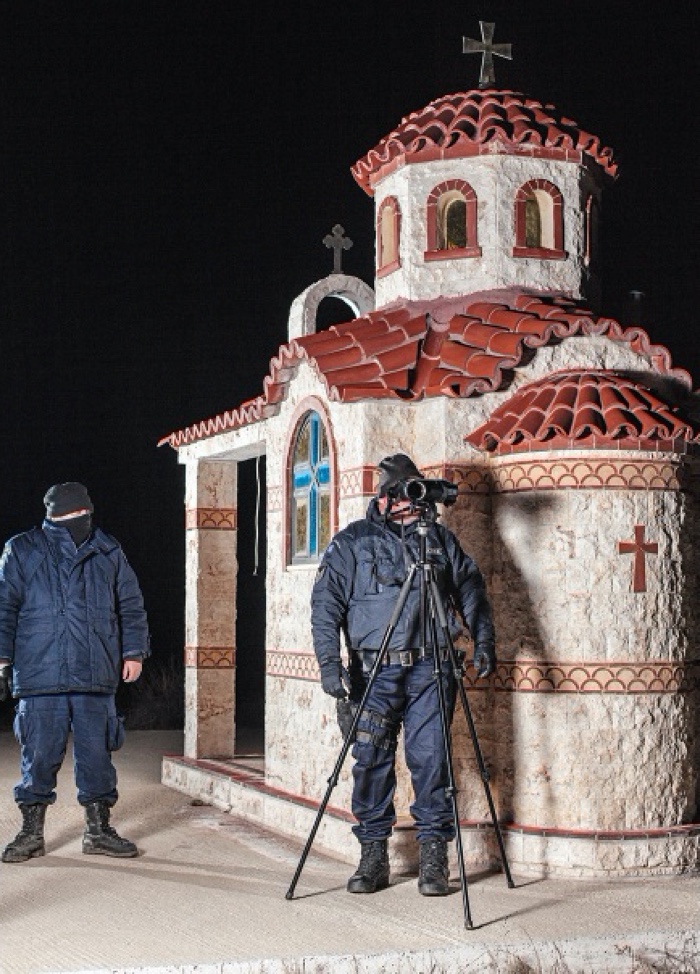 Julian Roeder, Border Situation, 2012. Border patrol police monitor the external border of Greece
Julian Roeder's Mission and Task series exposes the high-tech surveillance apparatus deployed by Europe along its external borders. Thermo-cameras, surveillance drones, satellite technology, radar equipment for hunting down fleeing refugees and migrants add a digital and unforgiving layer to the old barbed wire, walls and fences.
These deterrents and the way they function elude visual representation.
"With my work, I intend to portray a border security system consisting of surveillance infrastructure that ensures the relative affluence of life in Europe,"
Roeder wrote. "I know of many works dedicated to representing the fate of migrants. I wanted, however, to create works that do not focus on "the other" itself, but on the systems and mechanisms used to construct and control "the other."

In making these images, I was particularly dedicated to showing how technologization turns the handling of migrants into an abstraction. The focal point is a technology that records humans as data, currents, points of light, and as signals—not as individuals. Through an excessive enhancement of the photographic aesthetic, this technology can become a tool and symbol for alienation instead of a responsible means of dealing with people."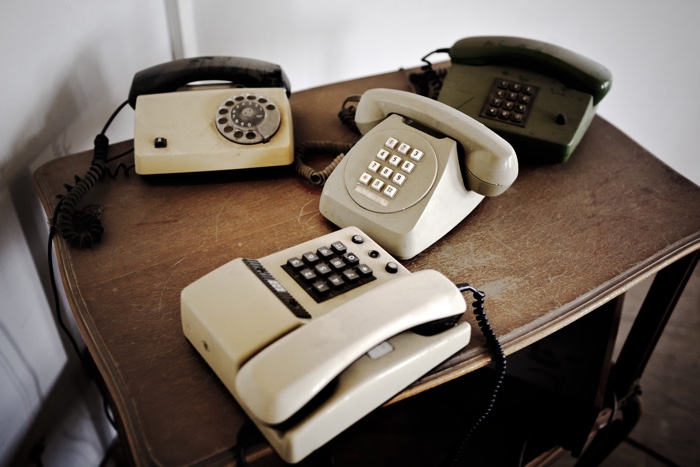 Edu Bayer, Former Gadhafi Intelligence Facilities in Tripoli, Libya. Interior of the main center of Internet Surveillance and Internal Security of the former Gadaffi regime. Computers, files, and electronic devices abandoned in a 6 floor building. August, 2011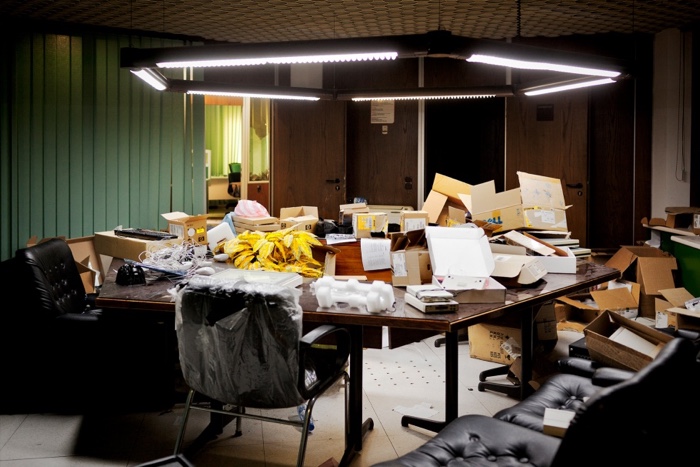 Edu Bayer, A room in Libya's internet surveillance center, Tripoli, Libya, August 30, 2011
Edu Bayer's images depicts the physical remains of Colonel Muammar al-Qaddafi's surveillance apparatus.
The internet surveillance center in Tripoli was a six-story building where the government monitored citizens' movements and correspondence. After the 2011 civil war, the repressive machine was left empty, documents were shredded and the internet traffic monitoring and filtering equipment was abandoned.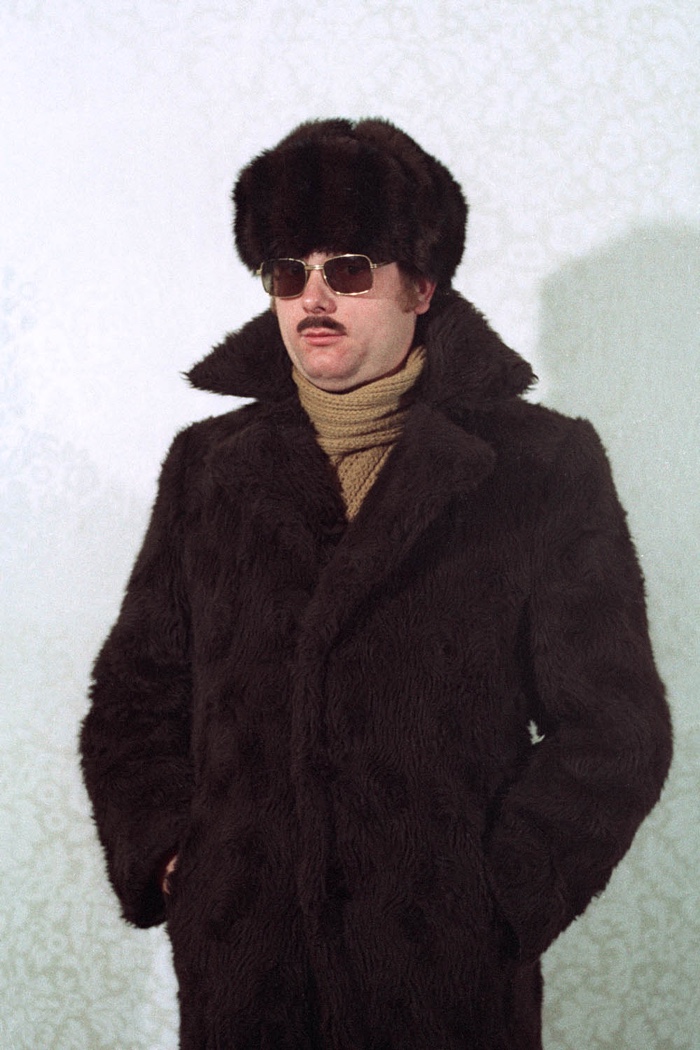 Simon Menner, From a Disguise Seminar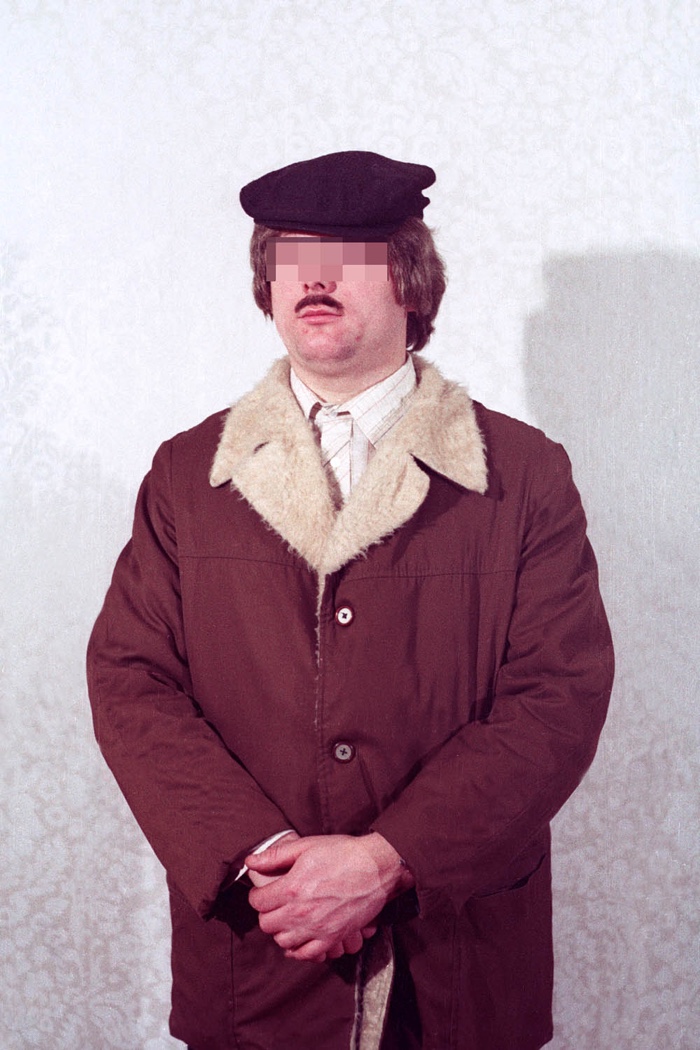 Simon Menner, From a Disguise Seminar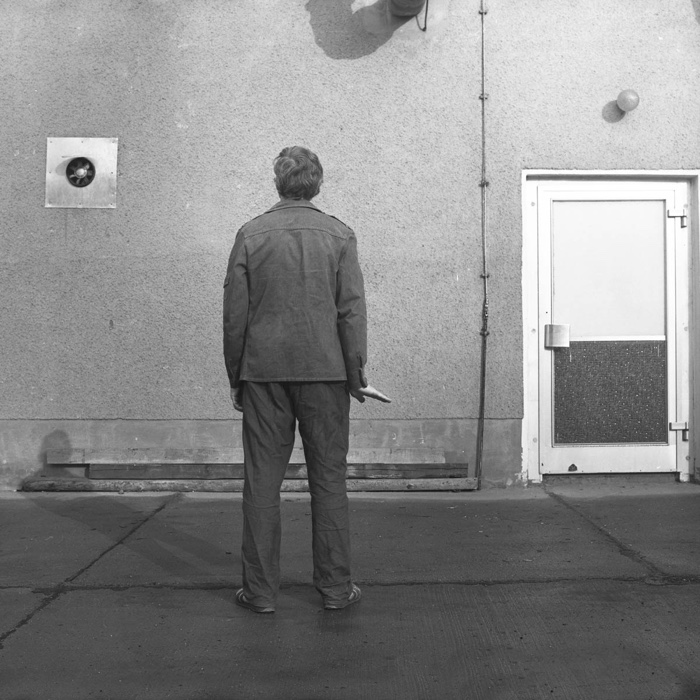 Simon Menner, Transmitting Secret Signs
Simon Menner spent two years exploring the archives of the Stasi (East Germany's Ministry for State Security.) Almost 300,000 people worked for the secret police, per capita far more than were employed by the CIA or the KGB.
After the downfall of the GDR, the Stasi's operations were laid open to the public and reviewed by the StaSi Records Agency, an office set up specially for this purpose.
The archive images that Menner selected are exhibited un-retouched. They often look funny to the modern eye but the reality they depict is dark: these are real photos of real people who were trained to systematically pry and report on their neighbors and family members. What makes these images unique is that, as Menner explained "the public has very limited access to pictures showing the act of surveillance from the perspective of the surveillant. We rarely get to see what Big Brother sees".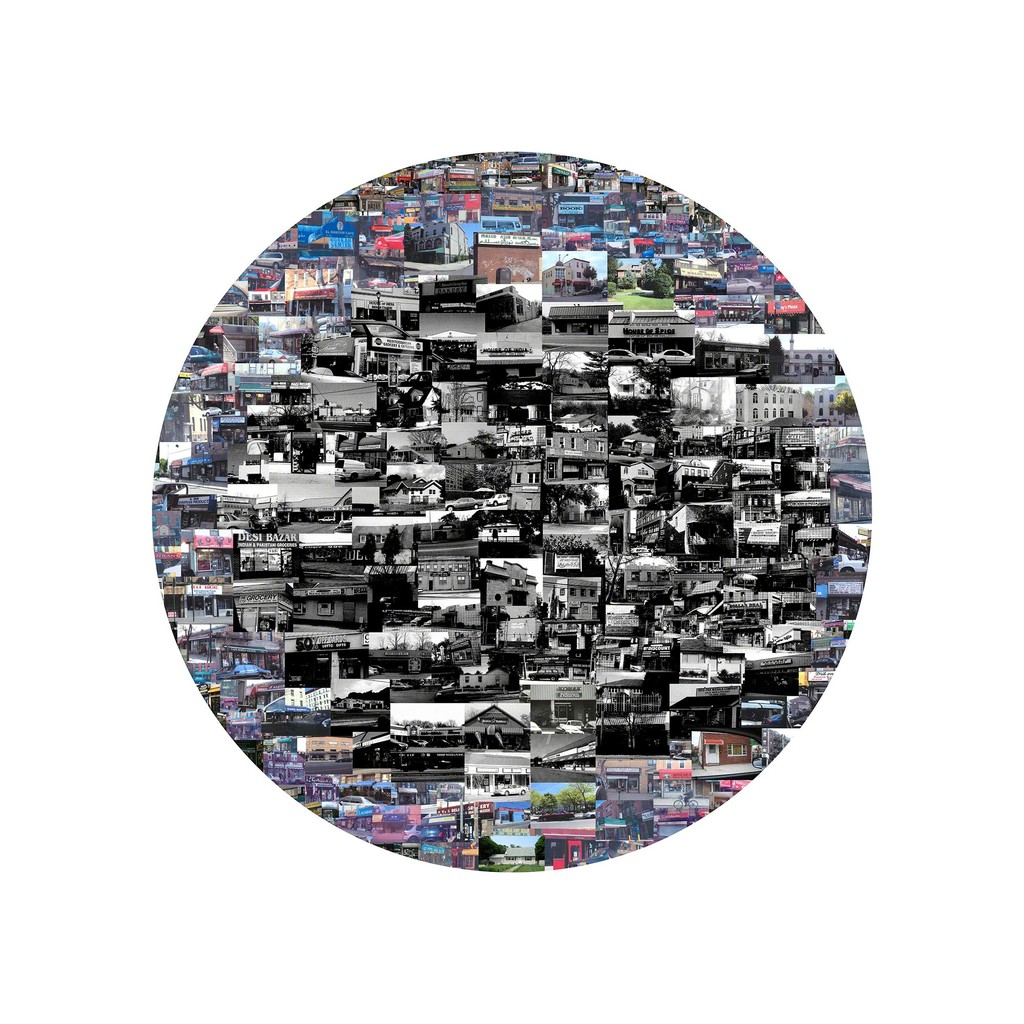 Josh Begley, Information of Note (detail), 2014. Composite image and text-based installation featuring photographs and observational notes culled from New York City Police Department (NYPD) Demographics Unit documents
Josh Begley's Information of Note is another work that brings to light the Big Brother perspective. The installation consists of text and photographs that were extracted from New York City Police Department's secret Demographics Unit (later the Zone Assessment Unit). The operation systematically spied on the daily lives of Muslims, mapping and monitoring the communities, where they go to pray, buy veggies or have a coffee.
The unit was disbanded in 2014 after public outcry. Or maybe because snooping on Muslim led to no leads.
By re-contextualizing this material in floor-to-ceiling collages, Begley paints a disturbing picture of the mundane nature of the "evidence" collected.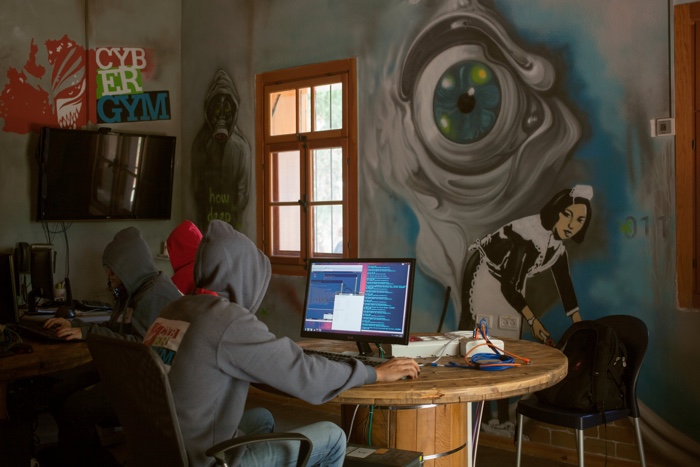 Mari Bastashevski, It's Nothing Personal (detail), 2014. Hacking facility at "CyberGym", an Israeli cyber defense role-playing training facility that provides IT security training to enterprises and government officials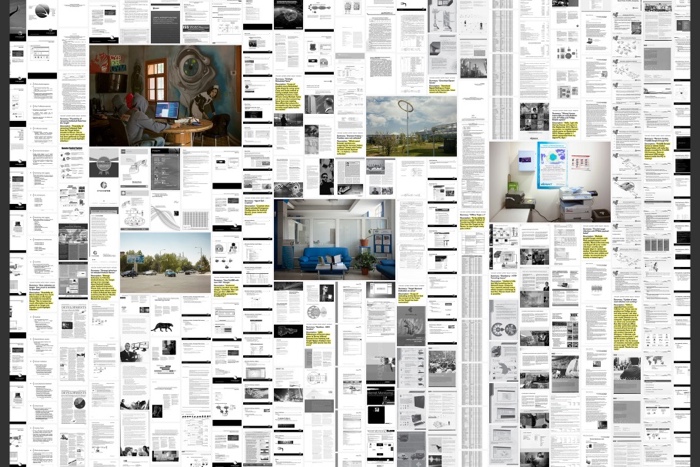 Mock-up illustration of It's Nothing Personal, 2014. Photographs: Mari Bastashevski. Design: LUST
One of the most interesting works in the show is It's Nothing Personal, an installation that takes a close look at the booming industry that caters to governments' demand for surveillance of mass communications. These electronic surveillance companies might operate in a covert world and design products that are meant to be undetectable, but that didn't prevent them from developing a strong corporate image and language.
Working with the NGO Privacy International, Mari Bastashevski combines her own photographs with trade fair brochures and corporate documentation from the industry. Her installation brings side by side this sanitized corporate aesthetic with testimony from an Uzbek human rights advocate whose life has been affected by the kinds of scrutiny that private surveillance companies enable.
All advertising catalogues from It's Nothing Personal project are also easy to find, using the instrument 'search for text files' on the servers of the companies. All of this information is in open access.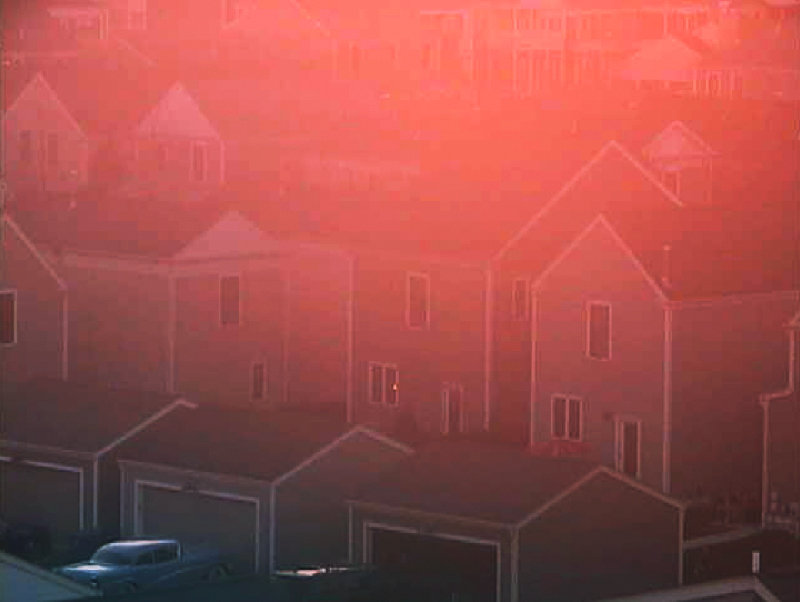 Andrew Hammerand, The New Town (detail), 2013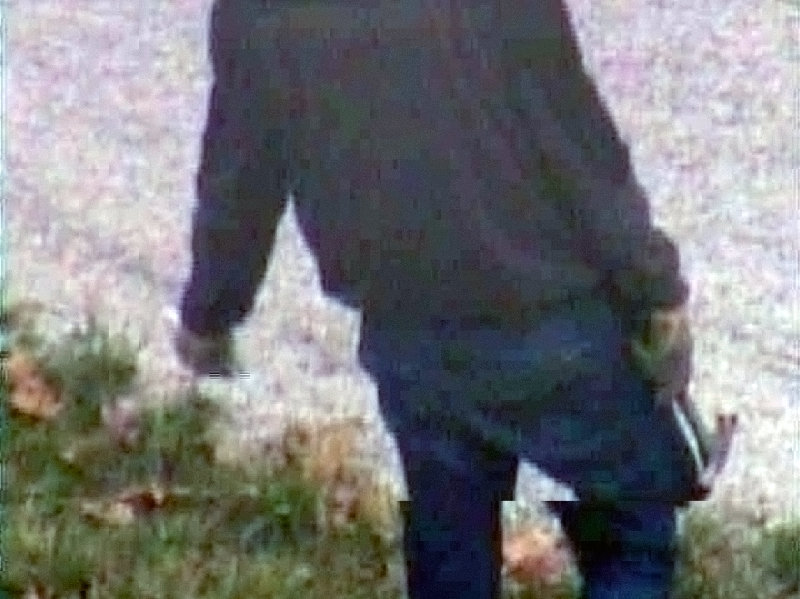 Andrew Hammerand, The New Town (detail), 2013
Andrew Hammerand's series The New Town was shot via a web-controllable CCTV installed by the property developer of a community in the American Midwest to monitor and publicize construction progress. Hammerand managed to get online access to the device's entire control panel, allowing him to remotely operate the camera and subvert its intended purpose in order to make photographs.
The pixelated, blurry photos immediately call out the visual language of surveillance footage and "evidentiary" images often used to stir suspicion. Are these people really honest citizens or are they criminals, missing persons and murder suspects?
The work points to the dangers that the increasing (and often careless) use of domestic surveillance pose to privacy and personal freedom.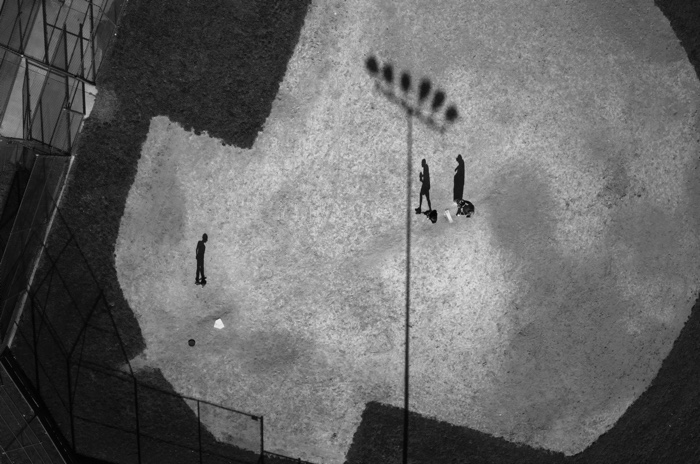 Tomas van Houtryve, Baseball practice in Montgomery County, Maryland. According to records obtained from the FAA, which issued 1,428 domestic drone permits between 2007 and early 2013, the National Institute of Standards and Technology and the U.S. Navy have applied for drone authorization in Montgomery County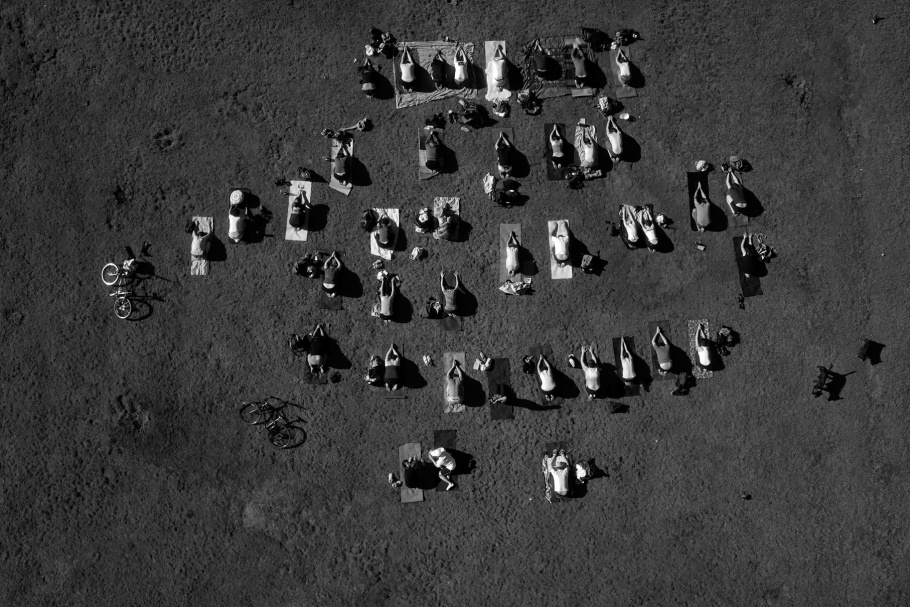 Tomas van Houtryve, Students are seen in a schoolyard in El Dorado County, California. In 2006, a drone strike on a religious school in the village of Chenegai reportedly killed up to 69 Pakistani children
In October 2012, a drone strike in Pakistan killed a 67-year-old woman picking okra in her garden. At a U.S. Congressional hearing held a year later in Washington, D.C., the woman's 13-year-old grandson, Zubair Rehman, spoke to lawmakers. "I no longer love blue skies," said Rehman. "In fact, I now prefer gray skies. The drones do not fly when the skies are gray."
According to strike reports complied by Human Rights Watch and Amnesty International, Zubair Rehman's grandmother is one of several thousand people killed by covert U.S. drone strikes since 2004. Although we live in the most media-connected age in history, the public has little visual record of the drone war and its casualties.
Tomas van Houtryve used a drone to shoot photos of weddings, afternoons in public parks, birthday parties and other relaxing moments across America. The photos mirror the ways US drones are being used for targeted killings at Yemeni, Afghan and Pakistani gatherings.
Watching You, Watching Me was curated by Stuart Alexander, Susan Meiselasz, Yukiko Yamagata. The show remains open until 18 February 2018 at BOZAR in Brussels.
Organized by: Open Society Foundations, in cooperation with BOZAR and Privacy Salon

Entrance is free.
Related stories: Exploitation Forensics. Interview with Vladan Joler, Black Diamond. The internet is full of loopholes and leaks, The System of Systems: technology and bureaucracy in the asylum seeking process in Europe, Book review: Top Secret. Images from the Stasi Archives, Big Eye Kabul. Surveillance blimps over Afghanistan, Identity squatting and spy training. A conversation with Simon Farid, The Influencers: Former MI5 spy Annie Machon on why we live in a dystopia that even Orwell couldn't have envisioned, Politics and Practices of Secrecy (part 1) and (part 2), Confessions of a Data Broker and other tales of a quantified society, Unauthorized photos of U.S. intelligence officials stencilled on the walls of your city, etc.