Drone. Remote Control Warfare, by anthropologist Hugh Gusterson.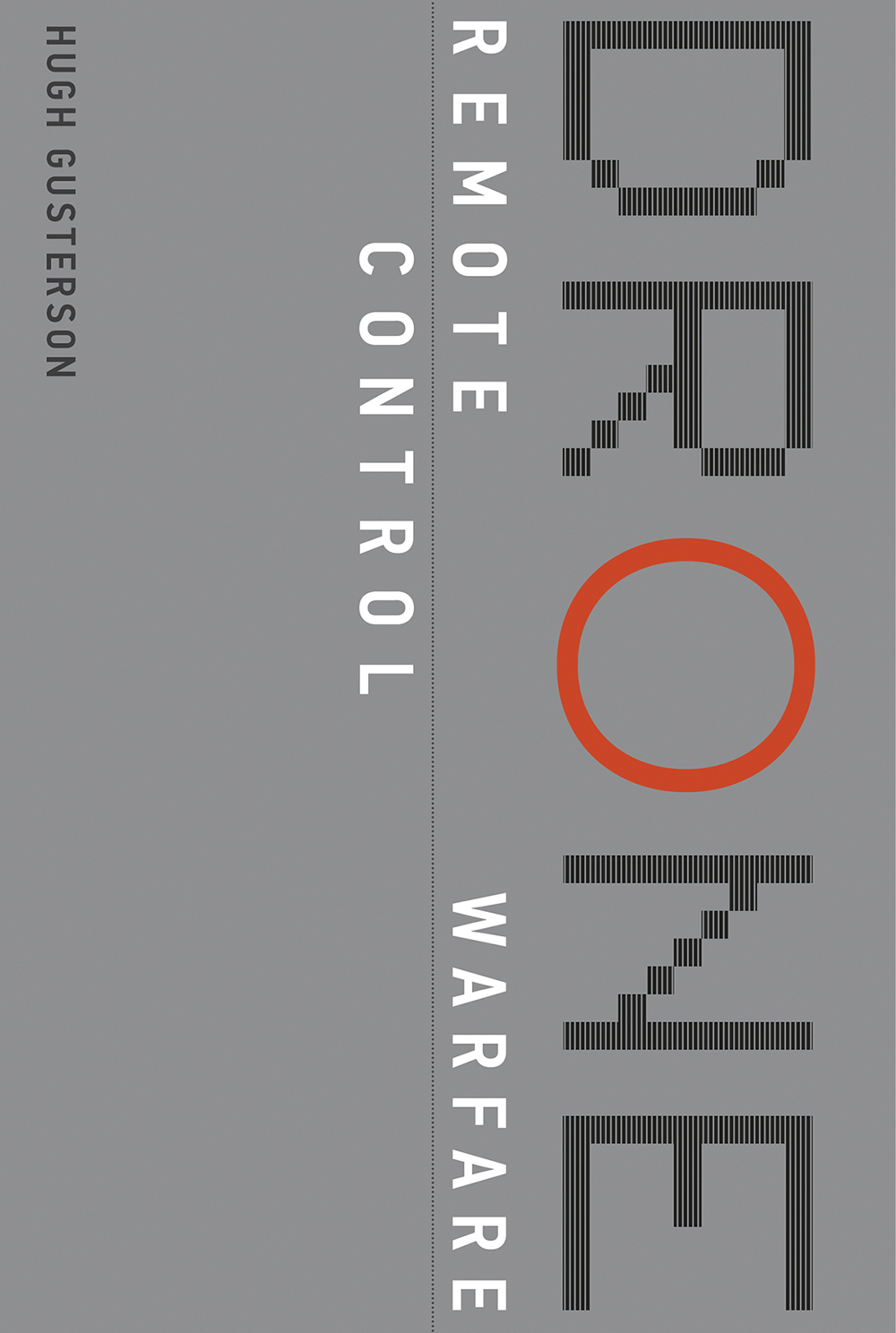 Publisher MIT Press writes: Advocates say that drones are more precise than conventional bombers, allowing warfare with minimal civilian deaths while keeping American pilots out of harm's way. Critics say that drones are cowardly and that they often kill innocent civilians while terrorizing entire villages on the ground. In this book, Hugh Gusterson explores the significance of drone warfare from multiple perspectives, drawing on accounts by drone operators, victims of drone attacks, anti-drone activists, human rights activists, international lawyers, journalists, military thinkers, and academic experts.
Gusterson examines the way drone warfare has created commuter warriors and redefined the space of the battlefield. He looks at the paradoxical mix of closeness and distance involved in remote killing: is it easier than killing someone on the physical battlefield if you have to watch onscreen? He suggests a new way of understanding the debate over civilian casualties of drone attacks. He maps "ethical slippage" over time in the Obama administration's targeting practices. And he contrasts Obama administration officials' legal justification of drone attacks with arguments by international lawyers and NGOs.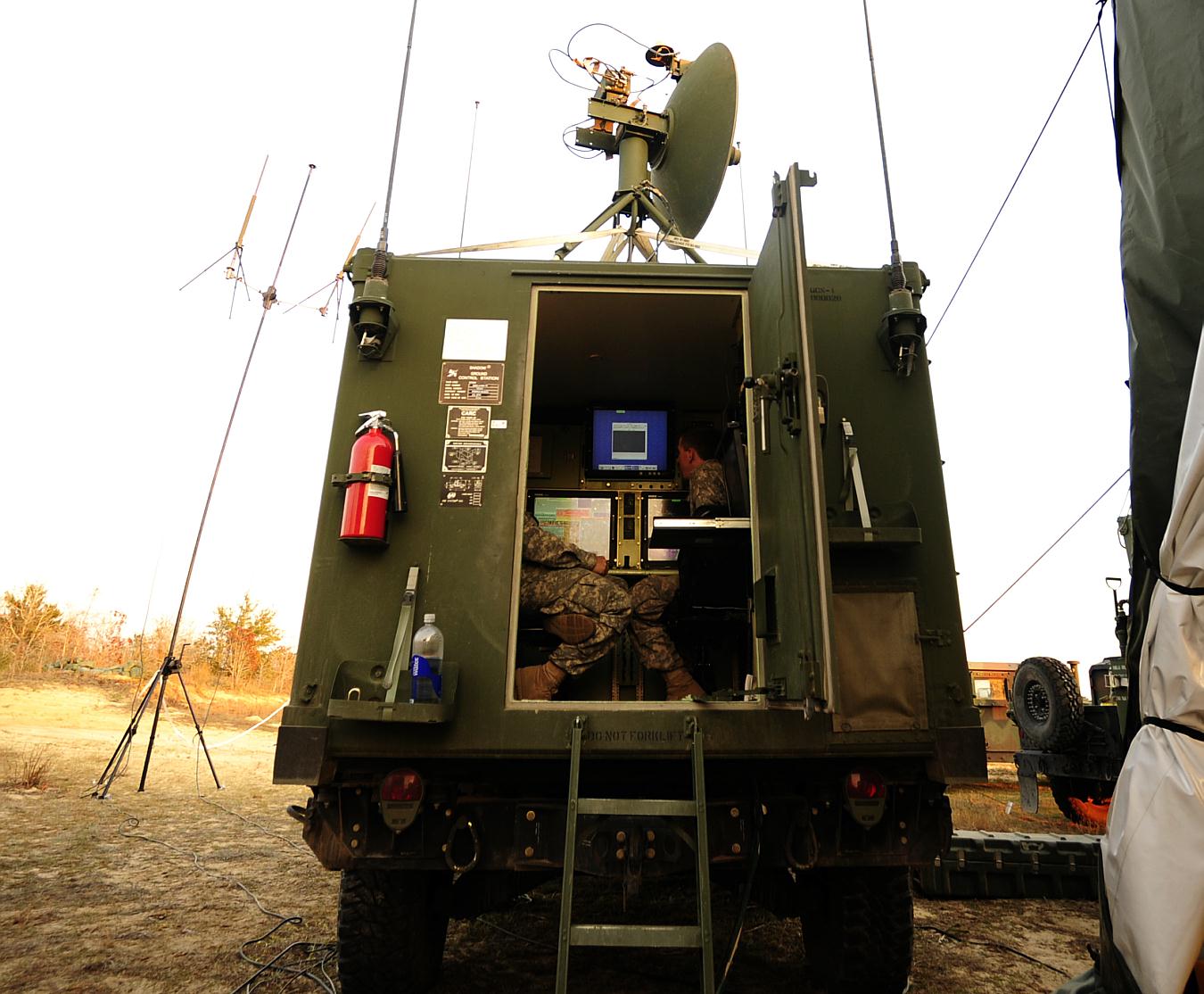 U.S. soldiers fly an RQ-7B Shadow unmanned aerial vehicle at Hurlburt Field, Fla., from inside their ground control station, 2011. U.S. Air Force photo by Staff Sgt. Andy M. Kin/Released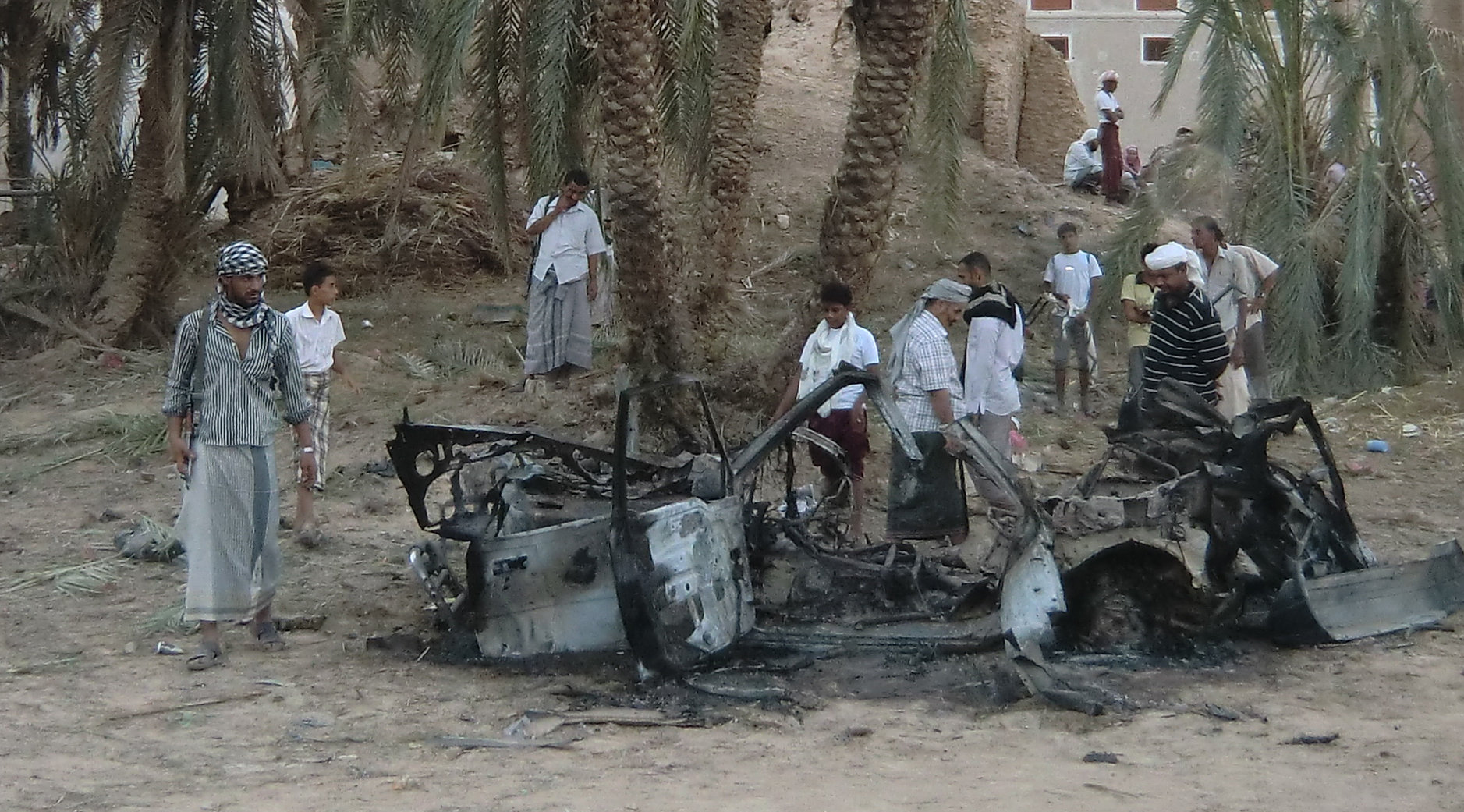 The aftermath of a drone strike in Yemen (photo)
Drone. Remote Control Warfare is a compact book that efficiently wraps up and reviews the most urgent topics explored in other books about drones (for example, A Theory of the Drone and Sudden Justice: America's Secret Drone Wars.) In particular: the condition of a warfare that is so asymmetric it almost becomes unilateral; the psychological suffering of people who live under the constant threat of a drone attack but also the new forms of PTSD developed by drone operators who find it difficult to compartmentalize battlefield and domestic life; the strategies insurgents adopt to fight back (using couriers to communicate, taking advantage of urban topography to make it harder to be tracked, hacking drones); the globalization of the battlefield and the break from international rules that govern war zones and treatment of the people suspected of terrorism; the undermining of local cultural and religious practices; the many civilian casualties and the myth of the 'surgically precise' strike; the loosening of the interpretation of what constitutes a terrorist threat; the moral framing of the strikes (or rather the lack thereof); the crashes, lethal errors and other glitches associated with operating drones; the slow chain of command and diffused responsibility behind a drone strike, etc.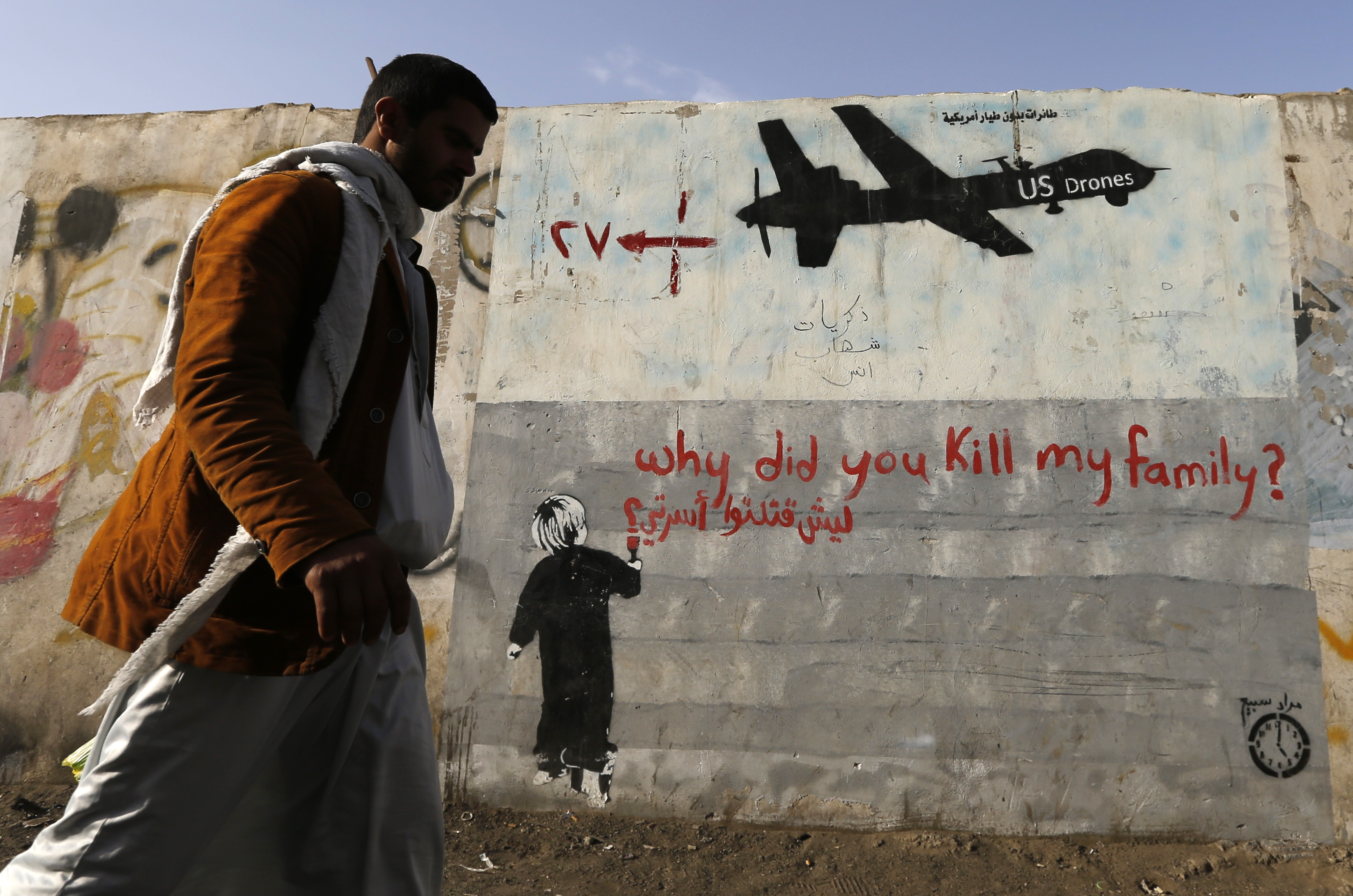 A man walks past a graffiti, denouncing strikes by U.S. drones in Yemen, painted on a wall in Sanaa November 13, 2014. Photo: Khaled Abdullah/REUTERS
The book also brings new perspective on drone warfare.
Gusterson believes that the danger of drones doesn't lie in the technology itself but in the way it is currently used. As he writes:
A drone is a socio-technical ensemble, not just a machine, and the same drone will be deployed to different effects in different cultural and organizational contexts.
In his view, the United States have little chance to achieve their national security objectives if they keep on using drones as neo-colonial weapons (i.e. similarly to how British and French colonial soldiers used powerful fire arms against spear-carrying Africans) that anger local populations, demonstrate no trace of moral superiority and further militarizes relationship between 'us' and the Muslim world.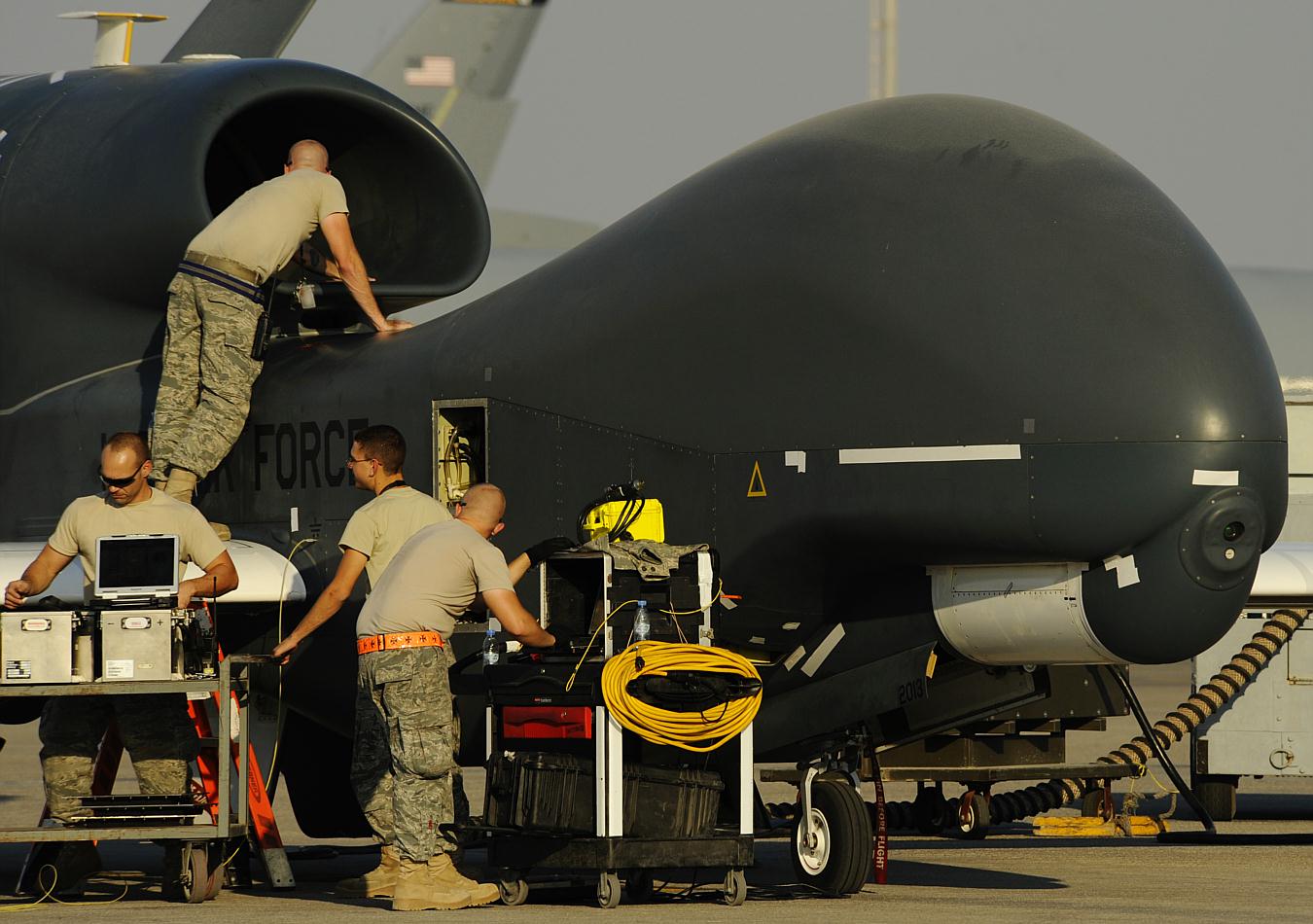 U.S. airmen prepare an RQ-4A Global Hawk unmanned aerial vehicle aircraft for takeoff, 2010. U.S. Air Force photo by Staff Sgt. Eric Harris/Released
The author believes than it would make far more sense to police the use of drones than to attempt to ban the technology altogether. Such carefully controlled deployment of drones won't be implemented without a strong pressure from the public and that's where there is still a lot of work to do.
Drones have been deployed in the 'war on terror' for 15 years already. Yet, the American public knows relatively little about the violence spread in their name in faraway countries.
What makes drones so attractive to the US government is that they don't involve the return of American body bags from the battlefront. The public doesn't see casualties and therefore doesn't question the legitimacy of drone warfare. Few congressmen will then challenge the use of drones and the threshold for military action can be lowered.
The author suggests that what is needed is some kind of new Guantanamo to rally against. If the American public realizes that drones are blackening the international reputation of the U.S. and actually make little contribution to the safety of the country, they might ask their representatives to surround the use of these new weapons with strict ethical regulations and greater transparency.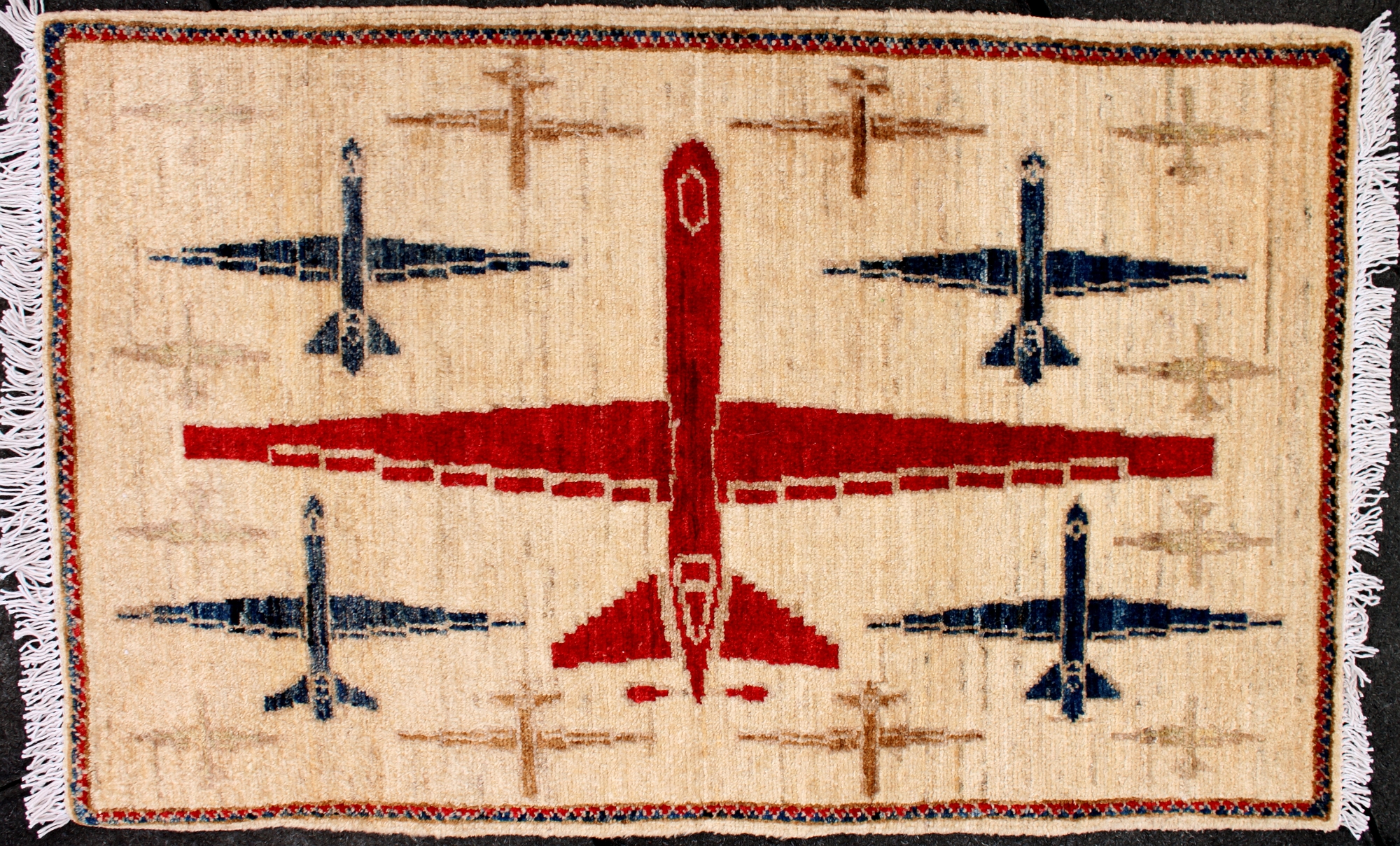 Red White and Blue Drone woven in Pakistan featuring Reaper drones, 2014. Photo: War Rug
As usual, the book focuses on drone warfare from the USA. I would be interested to read a similar book that also explores into more details the way Israel (a pioneering exporter, developer and proponent of drone violence) uses drones on its own and on neighbouring territories.
More drone books: Book review: A Theory of the Drone, Sudden Justice: America's Secret Drone Wars.
And even more drone stories: Eyes from a distance. Personal encounters with military drones, A screaming comes across the sky. Drones, mass surveillance and invisible wars, A dystopian performance for drones, The Grey Zone. On the (il)legitimacy of targeted killing by drones, Tracking Drones, Reporting Lives, KGB, CIA black sites and drone performance. This must be an exhibition by Suzanne Treister, Under the Shadow of the Drone, etc.