After Monday's look at Arriba! A tropical time capsule in Antarctica, here's another artwork i discovered at the exhibition No Man's Land in MUDAM, Luxembourg.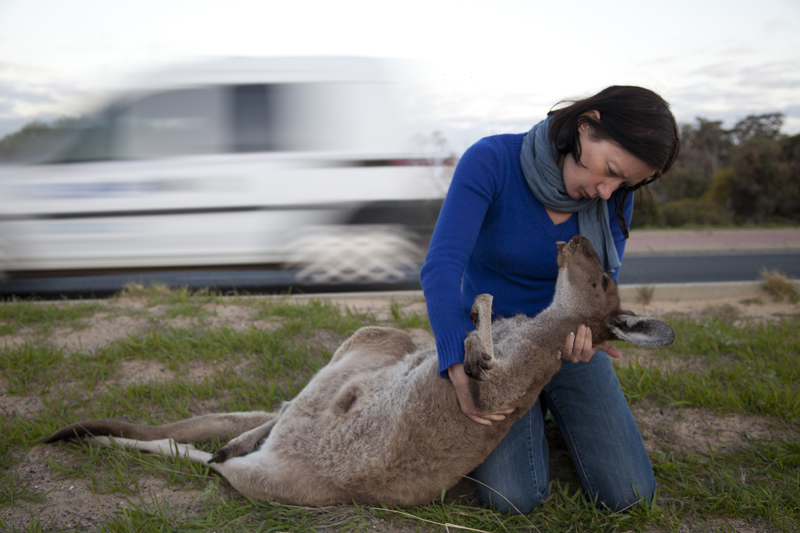 Art Orienté Objet, Pieta Australiana, 2011
Back in 2009, Peter Garrett, the then Australian Minister of Environment, Heritage and the Arts (and incidentally the lead singer of rock band Midnight Oil), acknowledged the concerns of the scientific community when he added the thrombolites of Lake Clifton in Western Australia to the list of critically endangered communities.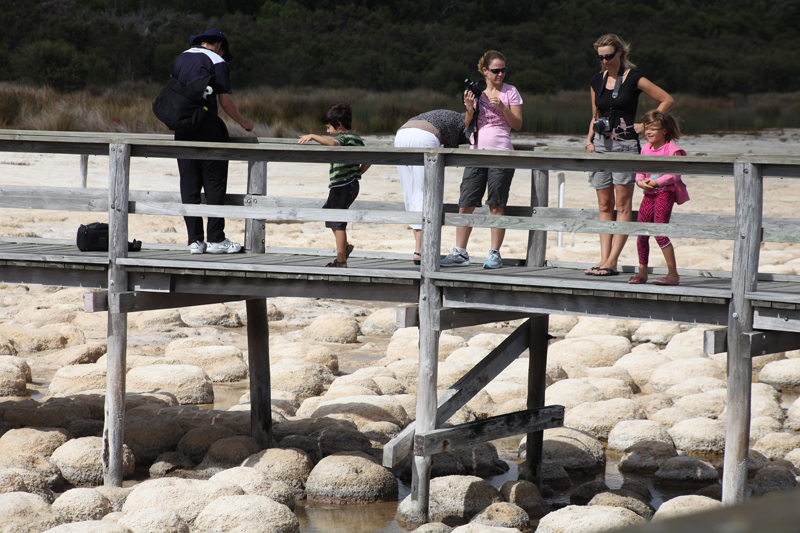 Art Orienté Objet, Les premières formes de vie sur terre, 2011
The thrombolites might look like boring flat rocks but they constitute a unique ecosystem. These rare and extremely primitive life forms have been built over time by single-celled bacteria which deposit layers upon layers of silt and calcium. Scientists believe thrombolites are the earliest form of life on earth, dating back millions of years. What makes them important for mankind and for the environment as we know and love it is that they are believed to be at the origins of oxygen in the atmosphere. Without them, none of us would be here. Local Aboriginal populations already recognized the fragility and importance of the site and regarded it as a sacred, taboo area that men shouldn't disturb.
And yet, the survival of thrombolites are endangered by the development of nearby urban areas, the increase in salinity of the lake and other environmental disturbances caused by climate change.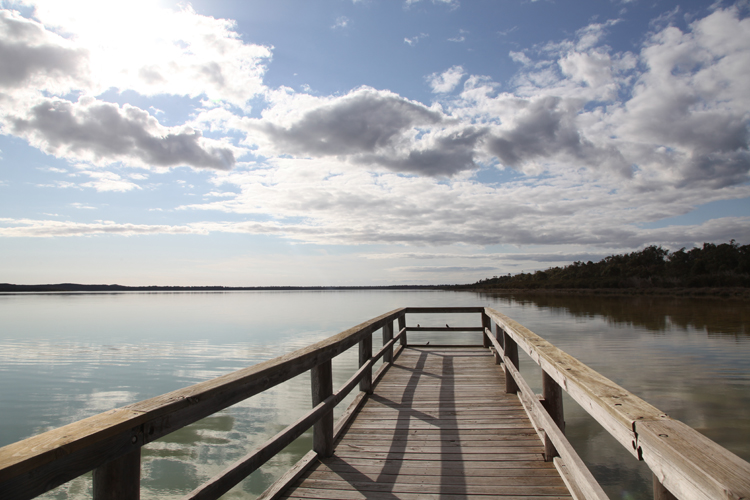 Art Orienté Objet, Anthropocene, 2011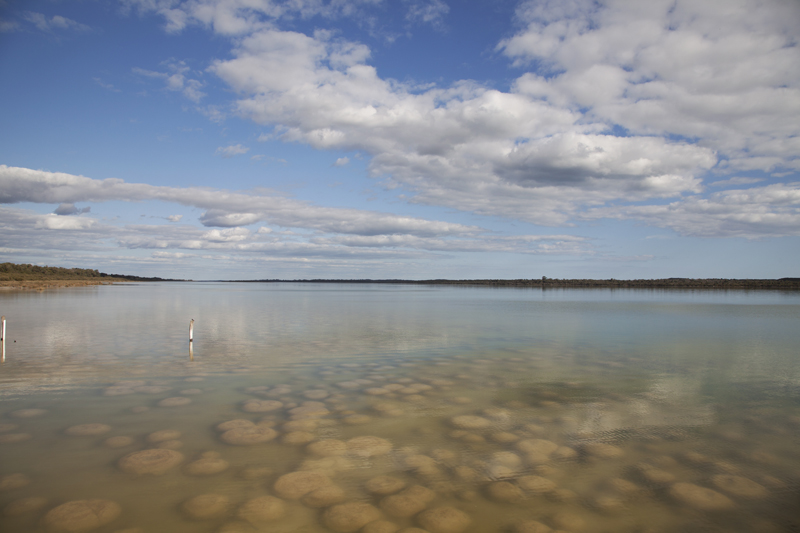 Art Orienté Objet, Lake Clifton, 2011
A few years ago and at the invitation of bio-art organisation SymbioticA, Marion Laval-Jeantet et Benoît Mangin from Art Orienté Objet immersed themselves in the cultural and ecological environs of Lake Clifton and proposed a series of artistic projects that respond to the threats faced by the Thrombolites. Some of these works are currently exhibited as part of the exhibition No Man's Land at MUDAM in Luxembourg.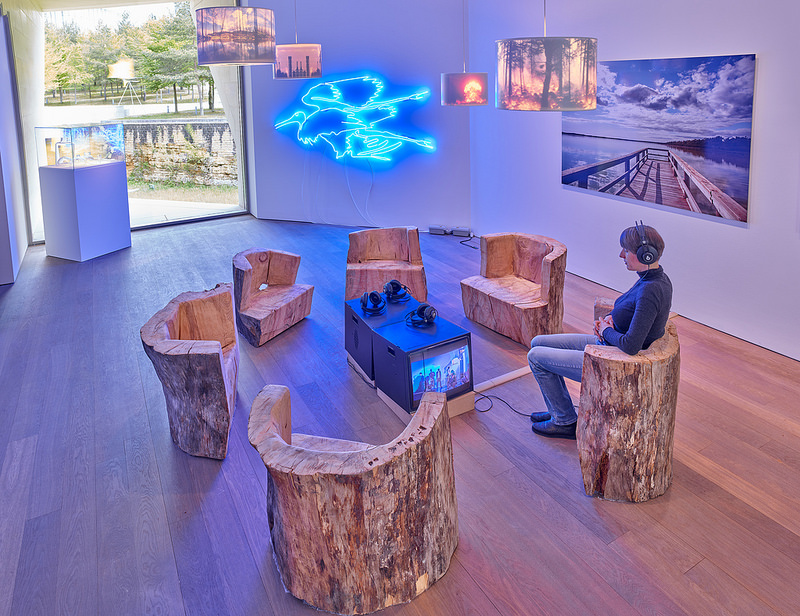 Art Orienté Objet, Plutôt que tout, 2011-2016. View of the exhibition No Man's Land. Natural Spaces, Testing Fields. Photo: Rémi Villaggi / Mudam Luxembourg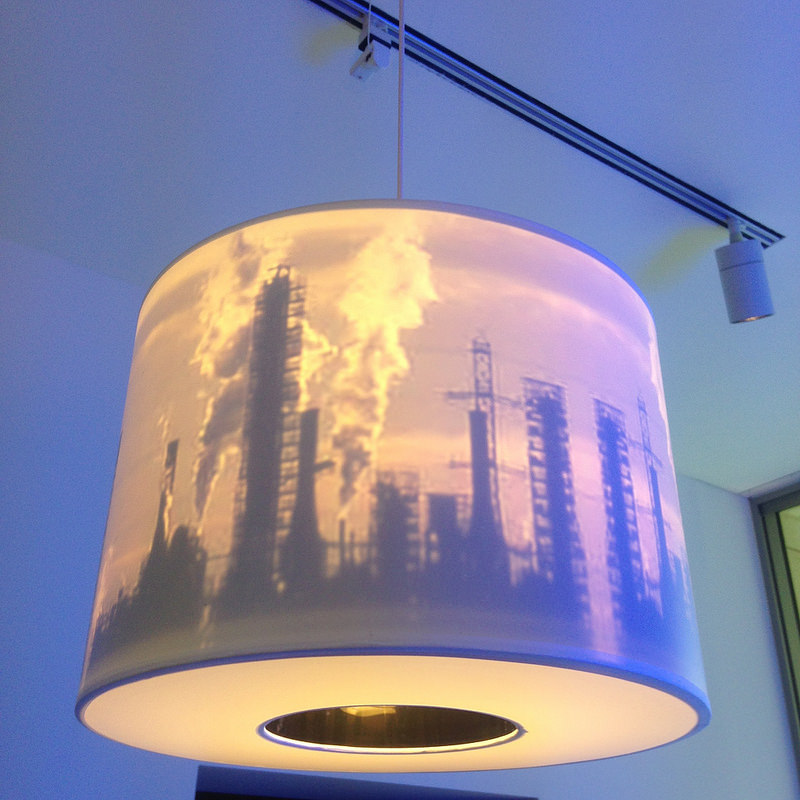 Art Orienté Objet, one of the "Lampes catastrophes", 2005, reedition 2018
These projects include a documentary featuring the community of activists fighting for the survival of the lake, TV programs in which Laval-Jeantet and Mangin discussed with ecology experts (and a very cheerful moderator) about the anthropocene, as well as an online petition to have this unique habitat listed as a Unesco World Heritage listing. The artists believe that the only, albeit slim, chance of survival for the thrombolite takes the form of international attention (and thus pressure on the Australian government.) By bringing the local thrombolite problem into the global context, the artists also suggested that we are all concerned by ecological disruptions no matter how far away they might seem from our daily life and geographical position. Unfortunately, the petition didn't get the broad attention it deserved.
The works they show at Mudam also include a series of "lampes catastrophes" which, when on, display all kinds of man-made ecological catastrophes: a mega industrial complex in Ohio, a nuclear bomb explosion, a forest fire, a heavily polluted lake in Ukraine, etc. I was also very moved by AOO's photographic take on the Christian art motif Pietà. In their version, artist Marion Laval-Jeantet plays the role of the Virgin Mary and the son she cradles is one of the dozens of kangaroos that get hit by cars in Australia every year (see image of top of this story.)
It's only when i arrived back home that i realized that the raw-wooden chairs i sat on to watch their videos were cut from a tree that had stood firm on the Île de Ré for centuries until it was uprooted by the heavy storms that hit several parts of Europe in 1999.
No matter how diverse these works might seem, or how distant from each other their disastrous subjects might be, they touch each and everyone of us because we all live on the same planet and we (Western cultures especially) are all responsible for its accelerating deterioration.
No Man's Land was curated by Marie-Noëlle Farcy, Marion Laval-Jeantet and Benoît Mangin. The show remains open until 09/09/2018 at MUDAM in Luxembourg.
Previously: Arriba! A tropical time capsule in Antarctica and Biorama 2: Save the thrombolites.
By Art Orienté Objet: Que le cheval vive en moi (May the horse live in me) and an interview i made with the artists many many years ago.