Plastic Capitalism. Contemporary Art and the Drive to Waste, by Amanda Boetzkes, Professor of Contemporary Art History and Theory at the University of Guelph in Ontario, Canada.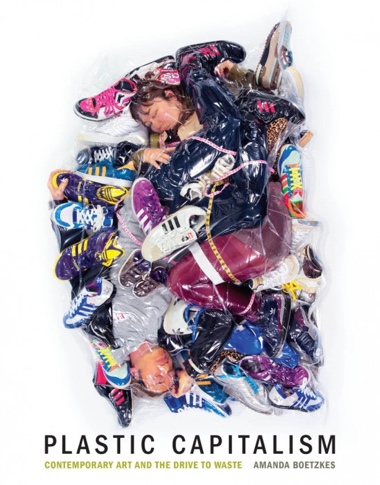 Publisher MIT Press writes: Ecological crisis has driven contemporary artists to engage with waste in its most non-biodegradable forms: plastics, e-waste, toxic waste, garbage hermetically sealed in landfills. In this provocative and original book, Amanda Boetzkes links the increasing visualization of waste in contemporary art to the rise of the global oil economy and the emergence of ecological thinking. Often, when art is analyzed in relation to the political, scientific, or ecological climate, it is considered merely illustrative. Boetzkes argues that art is constitutive of an ecological consciousness, not simply an extension of it. The visual culture of waste is central to the study of the ecological condition.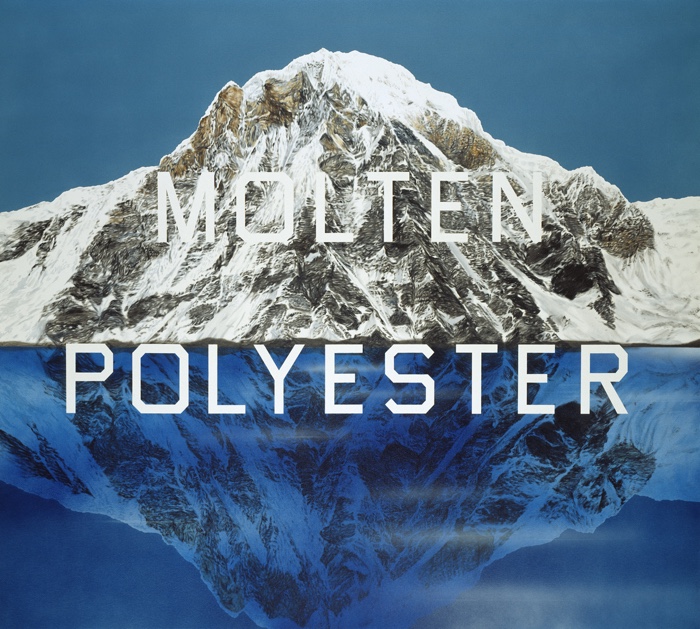 Edward Ruscha, Molten Polyester, 2005
Drawing on the writings of Georges Bataille, Timothy Morton, Walter Benjamin, Jacques Rancière and other thinkers of modernity, aesthetics, politics and ecology, Amanda Boetzkes investigates the use of waste in contemporary art. In her essay, the art historian challenges us not to reduce an artwork using waste to a critique of consumer culture or of modernism in general. It's more complicated than that. If waste is so popular among artists today, she explains, it is because it reveals the value systems, beliefs and politics that shape our planetary condition.
Plastic Capitalism is both a book about contemporary art and an essay that exposes the blind spots between economy and ecology. Through her selection of artworks, the author dissects waste and reveals its many dimensions, dilemmas and contradictions. Waste is both valueless and a commodity. It is visible and invisible. It is a lowly legacy of global capitalism and a formidable force that hides complex industrial infrastructures, labor power and massive energy expenditures.
Alain Delorme, Murmurations: Ephemeral Plastic Sculptures, 2012-2014. Film by Quentin Labail
The final chapter offers a stimulating reflection on plastic. Plastic, Boetzkes explains, is the ultimate petroleum-based material, the agent that symbolizes humanity's mastery of planet and its total impotence to alter the course of the Anthropocene, it is the icon of throw-away culture and of a durability that stretches into a future when there's no one left to use it.
I won't pretend that Plastic Capitalism is a light and easy book. I often found myself huffing and ploughing through the text. Yet, i soldiered on. The author's readings of the work of well-known and less famous artists (Mel Chin, Agnes Varda, Critical Art Ensemble, Agnes Denes, Thomas Hirschhorn, etc.) opened up new perspectives on performances and installations i thought i knew. It also allowed me to see more clearly that the formidable power of waste extends far beyond its (much visualized and calculated) physical mass.
Some of the works i (re)discovered in Plastic Capitalism: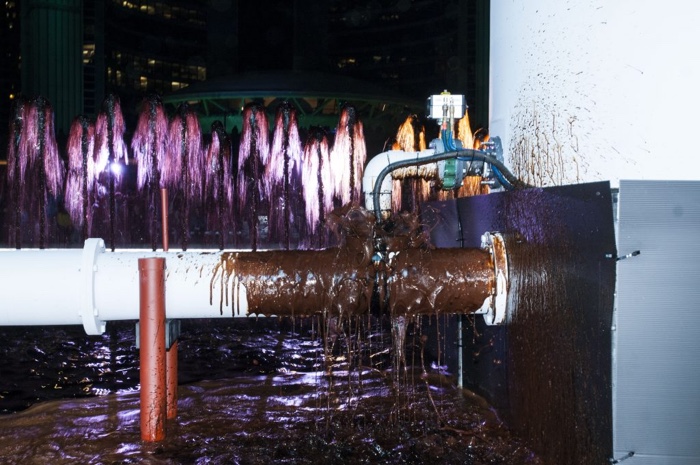 Critical Art Ensemble, A Temporary Monument to North America Energy Security, 2014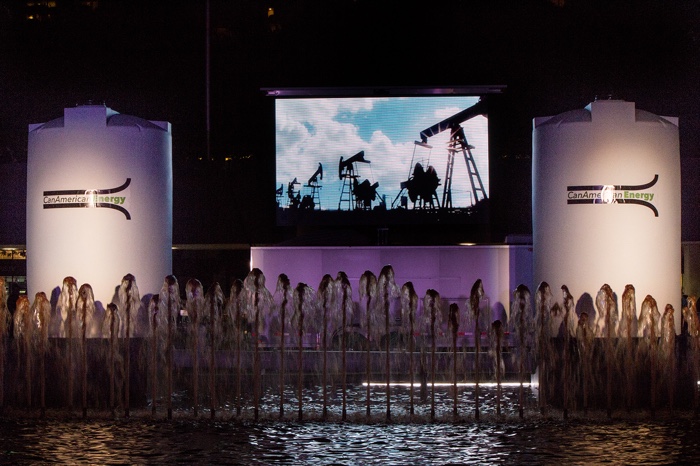 Critical Art Ensemble, A Temporary Monument to North America Energy Security, 2014
Antony Gormley, Waste Man, 2006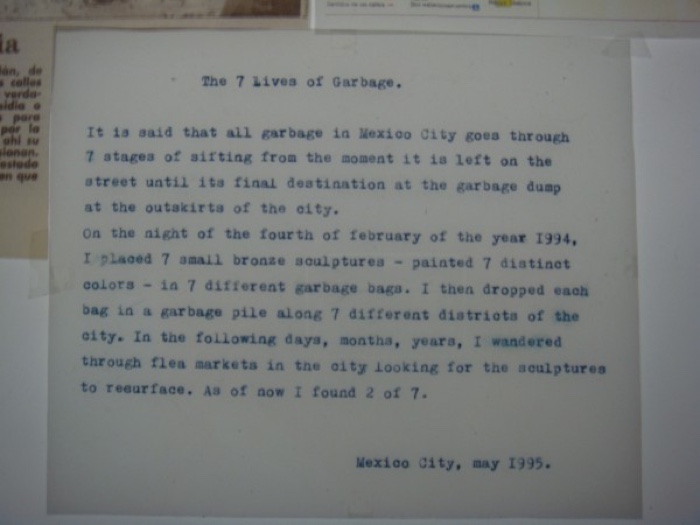 Francis Alÿs, The Seven Lives of Garbage, 1994. Photo via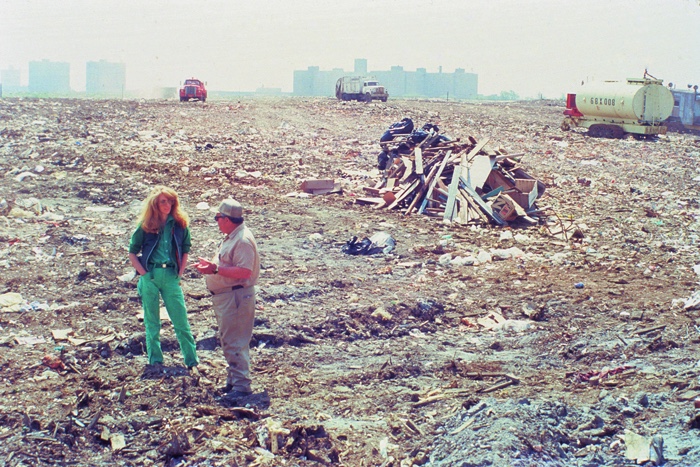 Mierle Laderman Ukeles, Touch Sanitation Performance, 24 July 1979 – 26 June 1980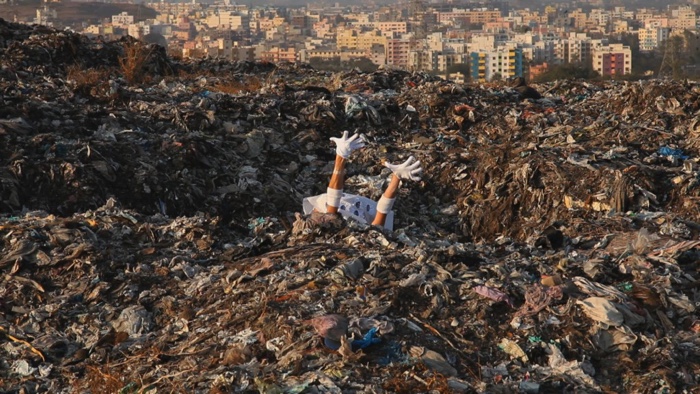 Tejal Shah, Between the Waves – Landfill Dance, 2012
Swaantje Güntzel and Jan Philip Scheibe, Spring Cleaning performance from the Plastisphere series, 2016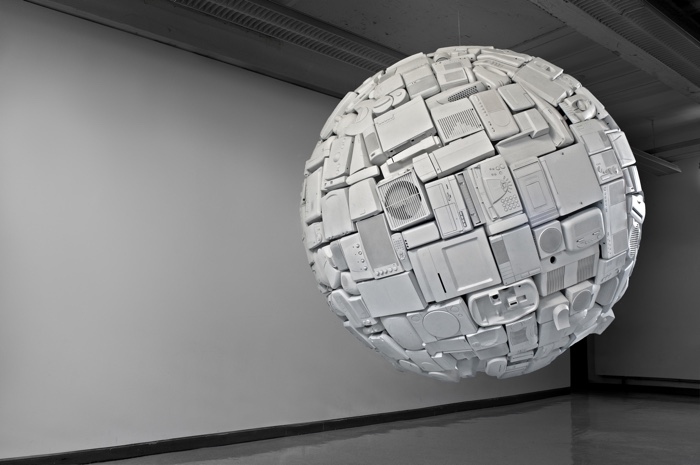 An Te Liu, White Dwarf, 2012 at the Musée d'art de Joliette

Tara Donovan, Untitled (Plastic Cups), 2006-2015