Here's another artist i discovered at the ARCO Contemporary Art Fair in Madrid last week. Her name is Rosalia Banet. Her narratives are wicked and tender like Nathalie Djurberg's, she colours (almost) like Murakami, and she seems to use any media with the same nonchalance.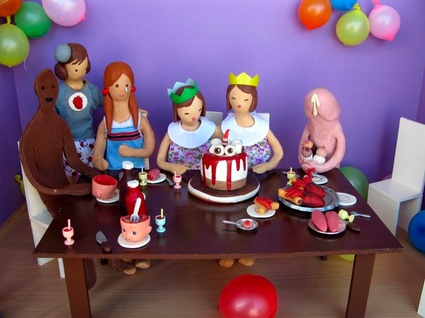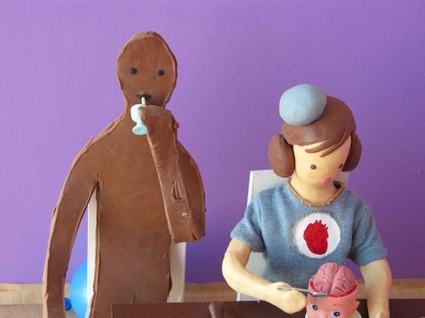 Meet two of her main protagonists, Siamese sisters Sara Li and Ana Ka. Recently, they celebrated their birthday party. They invited Eli Love -the girl who goes around with a stone on her head; The Crying Girl, their old friend Penis Boy and The Chocolate Man whom they end up devouring. On the table, cake topped with eye balls, baby brain and other offal delicacies.
Banet also creates sculptures, photos, drawings and videos of meals made with the bodies of human beings, bodies of others, bodies of the cooks themselves.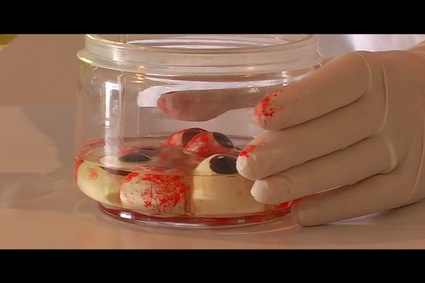 Cake de visceras (offal cake):
More videos.
Rosalia Banet is represented by Galeria Espacio Minimo in Madrid.