World of Malls. Architectures of Consumption, edited by Andres Lepik and Vera Simone Bader.
Available on amazon UK and USA.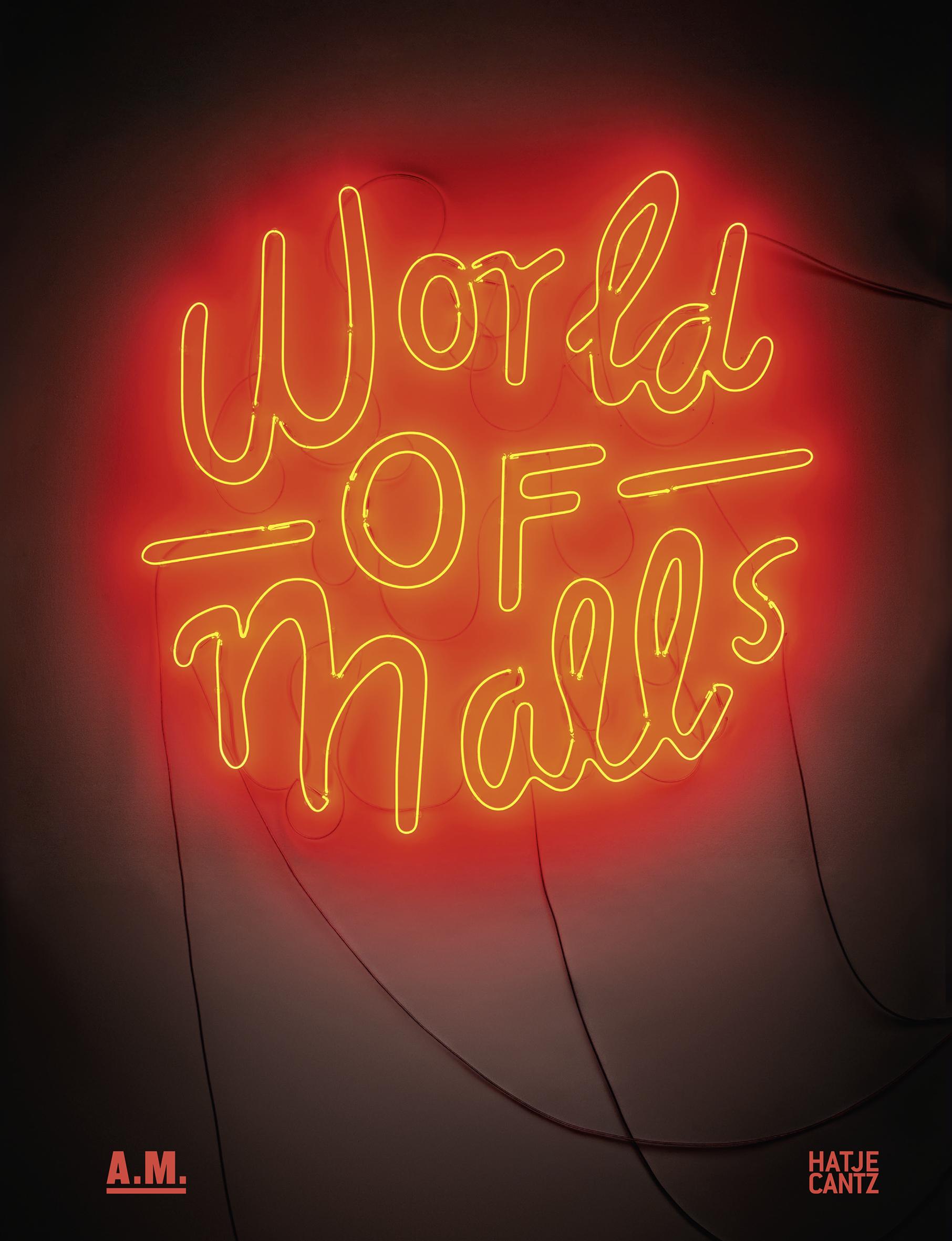 Publisher Hatje Cantz writes: The catalogue World of Malls is devoted to a type of building that was invented in the United States just less than sixty years ago and quickly spread throughout the world. Due to urban planning's increasing orientation toward the automobile, the mall became a substitute for lost urbanity. Yet what direction is the development of the shopping mall taking today? On the one hand, there continue to be spectacular new openings in America, Asia, the United Arab Emirates, and Europe. At the same time, however, many malls are empty, and some are being converted and repurposed. There is hardly any other building typology that is being discussed as controversially: does the shopping mall mean the death of the city, or does it stimulate its revitalization? In their essays, urban planners, economists, and architectural historians such as Anette Baldauf, Bob Bruegmann, Dietrich Erben, Richard Longstreth, Alain Thierstein, June Williamson, and Sophie Wolfrum examine the transformation processes of the shopping mall from the twentieth to the twenty-first century.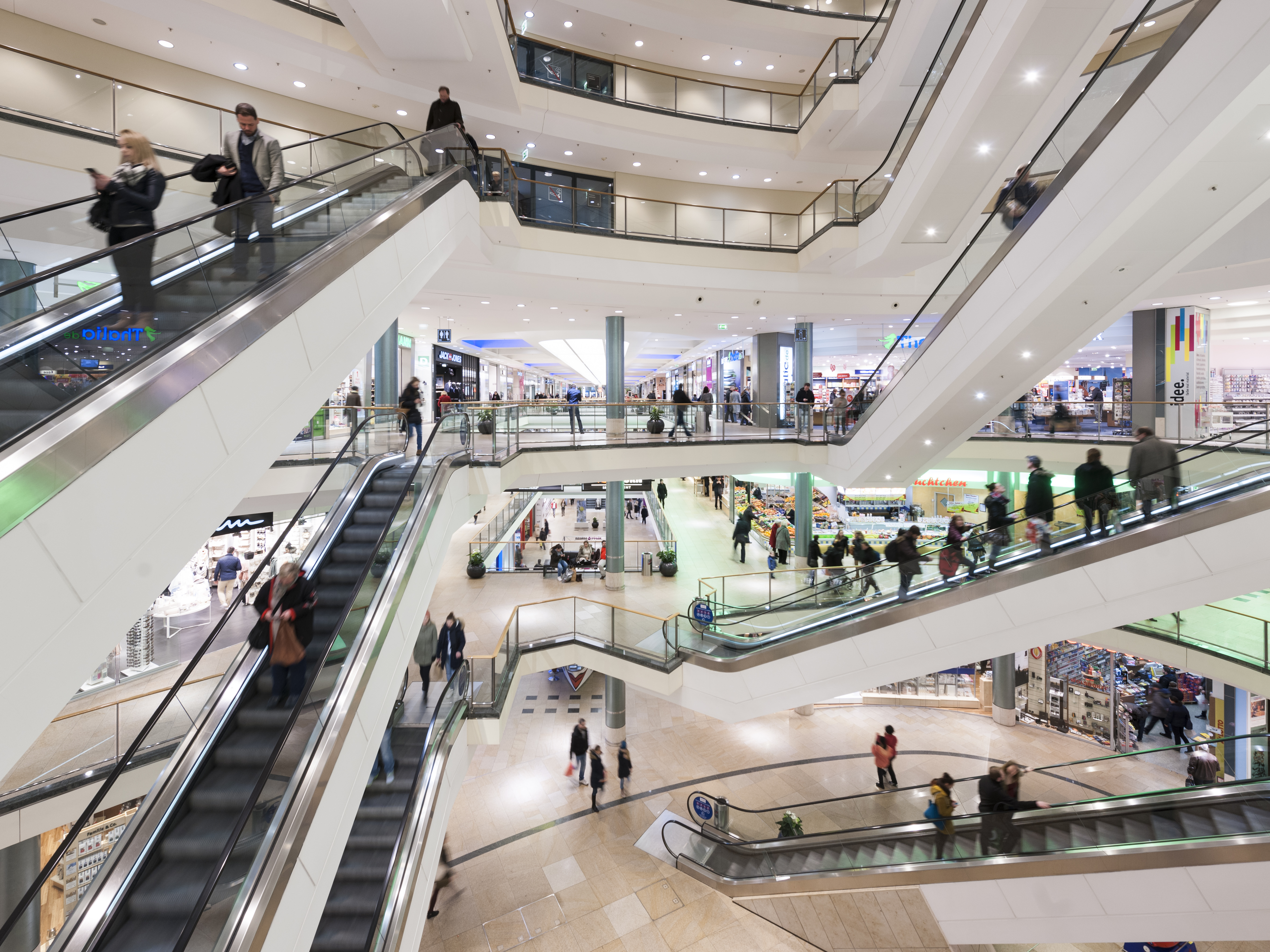 Architects Grazioli and Muthesius, Schloss-Arkaden, in Braunschweig, 2005-07. Photo: Thomas Meyer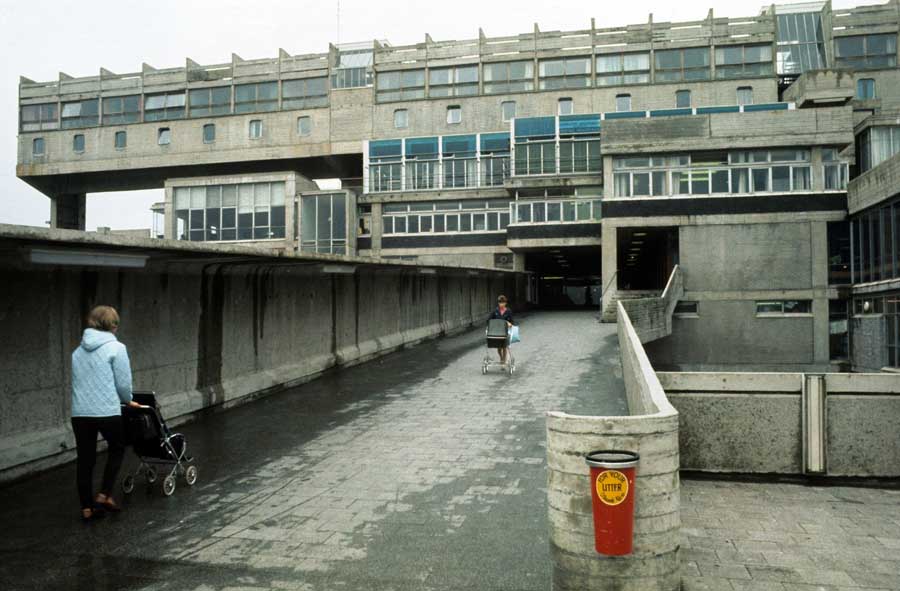 Cumbernauld, Britain's first shopping centre and the world's first multi-level covered town centre. Photo: Dag Nilsen, via Glasgow Architecture
Shopping malls are reviled as much as they are flourishing. Marc Augé calls them non-places, Rem Koolhaas says they are junk spaces. No one with a bit of taste and civic ideals would openly admit their admiration for these perfectly air-conditioned theaters of consumption. They often offer little more than a self-contained micro cosmos where any behaviour, any living being that doesn't serve a commercial purpose is banned. No photo, no skating, no begging, no jogging, no access outside of opening times, etc. And if that were not enough, shopping malls are also accused of robbing city centers of life and businesses. Or of turning them into bland clones filled with the exact same mass-produced garbage you can also buy in suburban malls.
World of Malls is the catalogue of an exhibition of the same name that is currently open at the Architekturmuseum in Munich. Both explore this type of architecture under its economic, political, psychological and sociological guises. The various essays are interspersed with texts and photos that examine some of the most iconic, controversial, inventive or failed experiments in the 60 year-long, yet understudied, history of shopping malls.
I liked this book so much i almost want to drop my computer right now and go to a shopping center just to look at it with new eyes. World of Malls is full of brutalist sublime, of insightful observations about the way we live and consume today but best of all, it is also full of fascinating stories…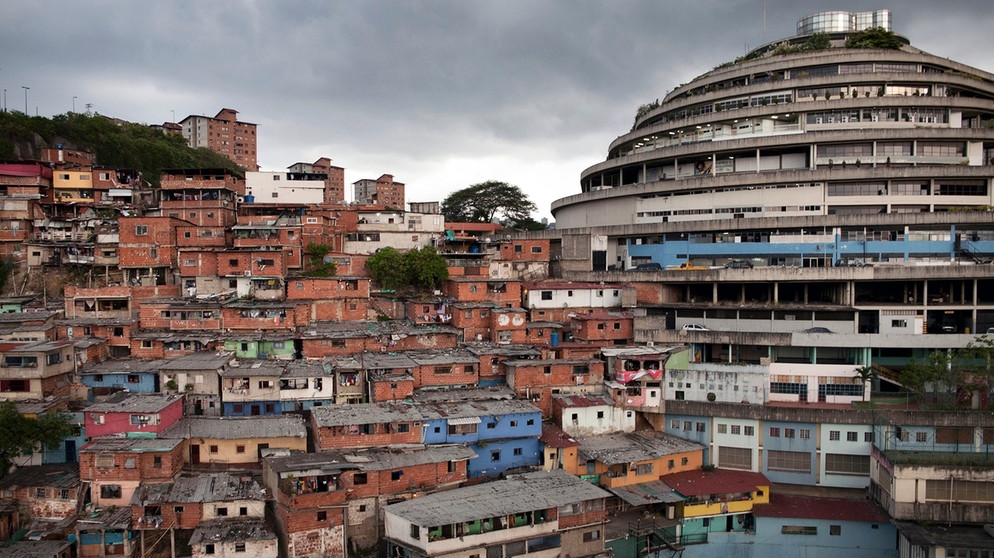 El Helicoide, 1955-60, Caracas, Venezuela
Like the one of the ambitious "El Helicoide de la Roca Tarpeya," in Caracas, Venezuela. It was planned as a drive-in mall for rich people. The concrete architecture is spectacular, the plans involved a roof cupola by Buckminster Fuller and even Salvador Dali thought it would be an ideal venue for his work. However, construction stopped a year before its completion in 1960 because of the political instability and the economic and legal complications that come with the flight of a dictator, the arrival of a military regime and then democratic election of a president. The building was abandoned for over 20 years, then squatted by some 10,000 people who were evacuated in the 1980s when the intelligence agencies moved in. The police has been using it for 15 years, it also serves as a prison. The rest of the structure is left to rot.
The Proyecto Helicoide organization is currently trying to save the building.
And then there are malls that evoke personal stories.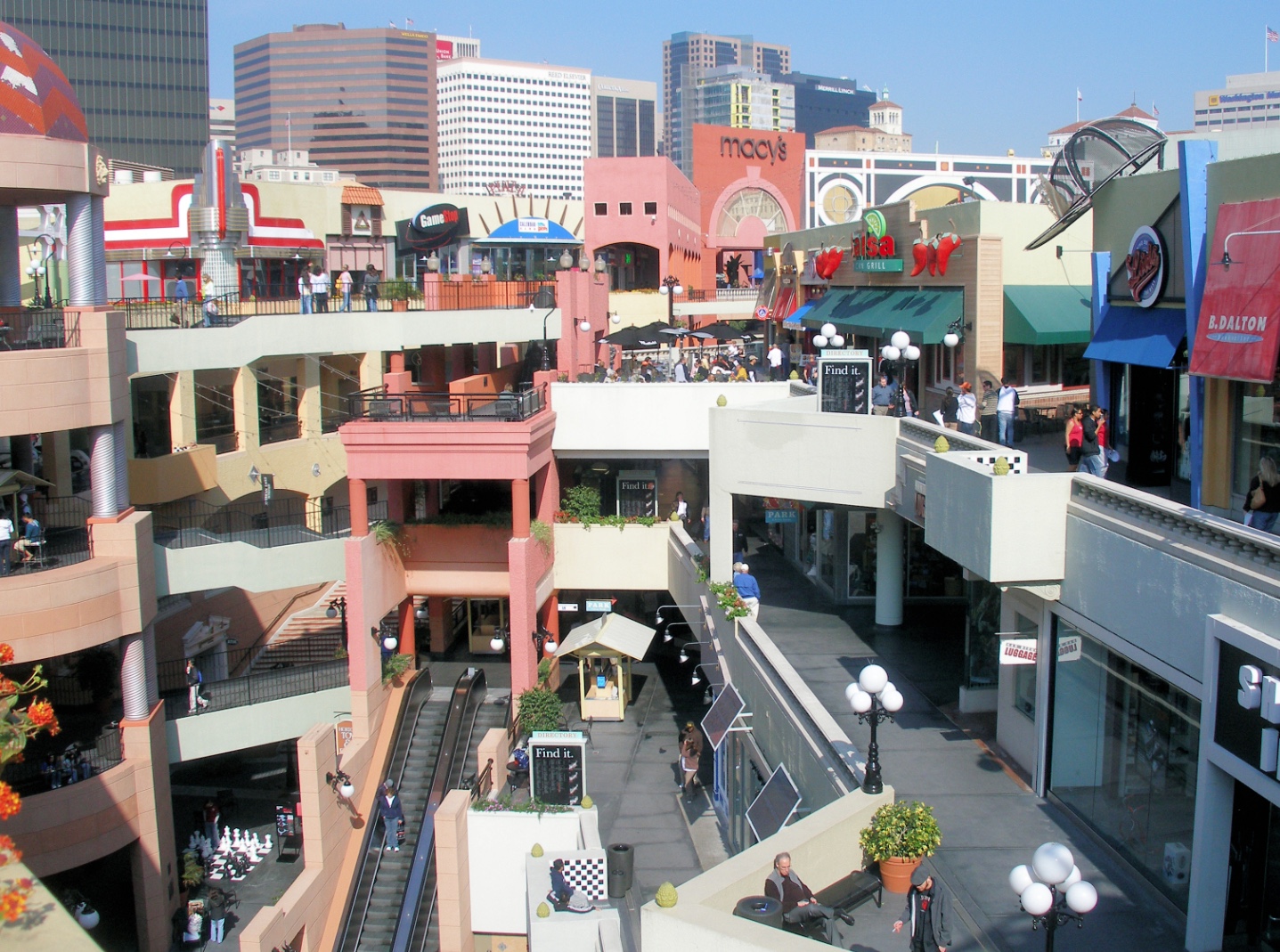 The Jerde Partnership, Horton Plaza, 1982-85, San Diego, USA. Photo: The Jerde Partnership
I'll never forget the day i walked by chance into the Westfield Horton Plaza in San Diego. Never in my life had i seen anything so demented and garish. The shopping space is distributed along 5 mismatched levels, the facades are vividly painted and the inspiration for this aberration was old European towns. It was designed as "experience architecture." While malls are usually conceived to keep shoppers' eyes onto the goods, this space became an attraction in itself. It's been so successful that it actually lured people back into downtown San Diego.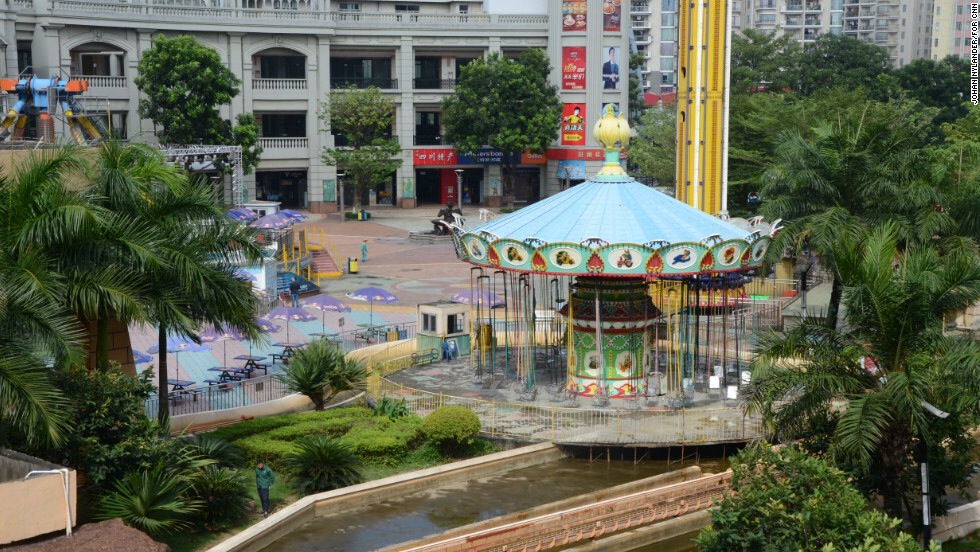 Joseph Wong Design Associates, New South China Mall, 2001-2005. Photo via Strange Abandoned Places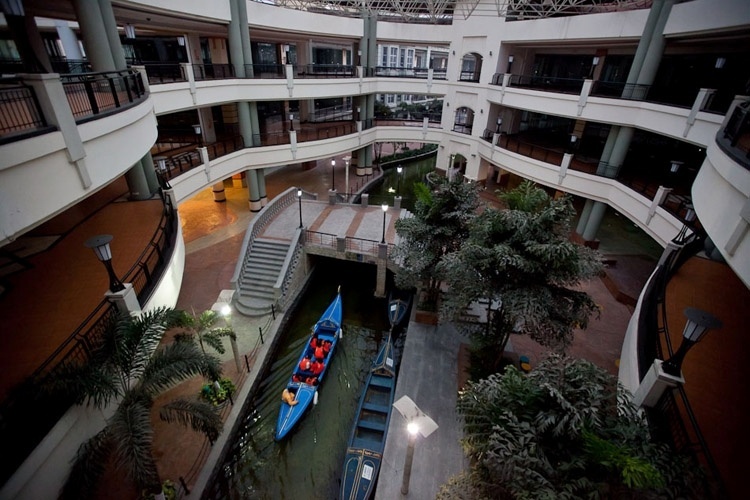 Joseph Wong Design Associates, New South China Mall, 2001-2005. Photo: UOL
The book also reminds us that there are malls that get revived and revamped and others that slowly die.
When it opened in 2005, New South China Mall in Guangdong Province was the largest shopping center in the world. Built like a small town, the space can accommodate 2,350 stores and it doubles as a theme park with a replica Arc de Triomphe, a giant Egyptian sphinx, canals with gondolas, a Teletubbies Edutainment Center, a mini Golden Gate, etc.
In spite of the lavish and outlandish architecture, many of the stores are empty and footfall is scant.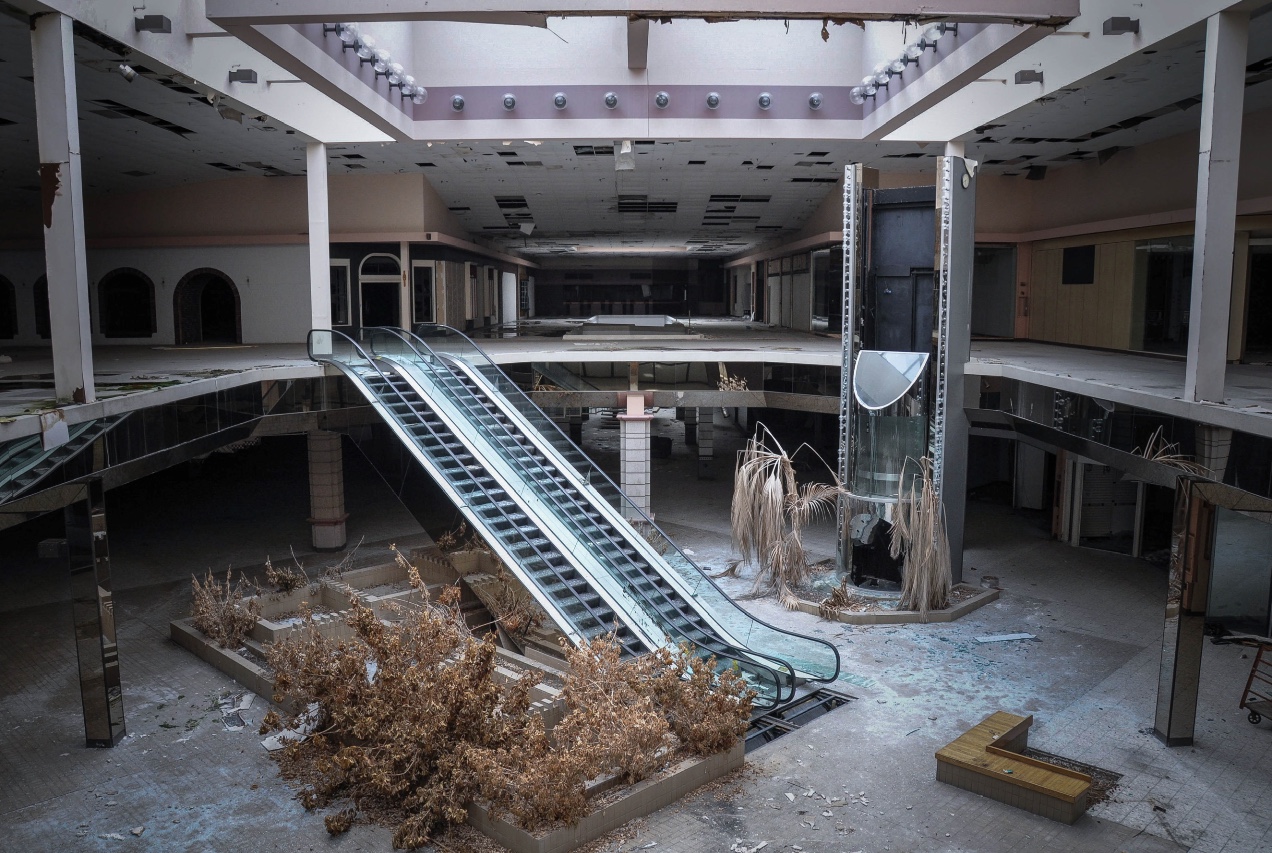 Rolling Acres Mall, built 1975 – closed 2008, Ohio, USA. Photo: Seph Lawless
Through economic decline and changing shopping habits, the number of "dead malls" has strongly increased in the last decade. Akron's Rolling Acres Mall was the largest one in Ohio when it opened in 1975. It closed in 2008. Photojournalist Seph Lawless documented the space after vandals shot out the mall's glass skylights.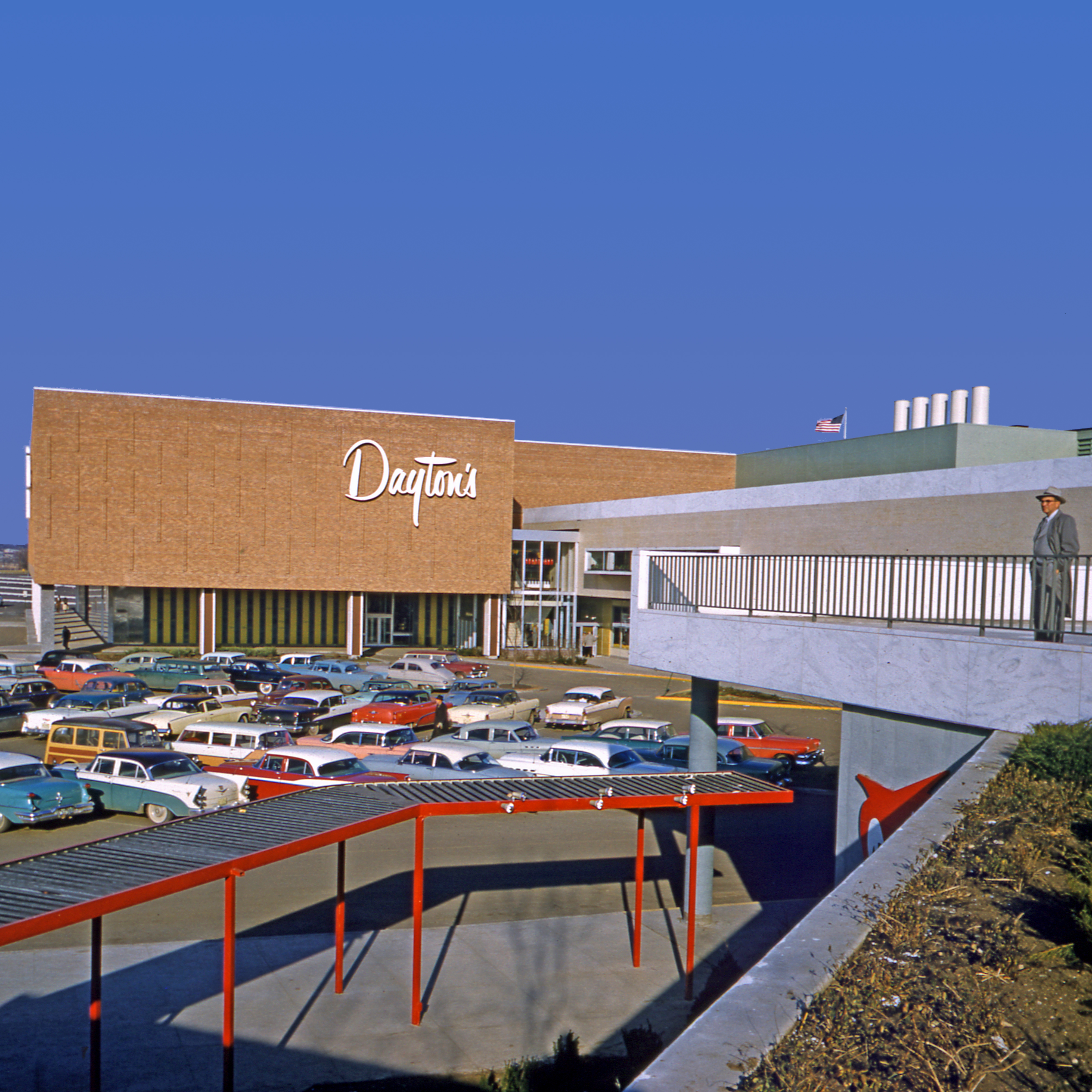 Southdale Center, 1954-56, Edina/Minneapolis, USA. Photo: Gruen and Associates
The first shopping mall opened in Minnesota in 1956. Designed by Victor Gruen, Southdale Center was meant to challenge the "car-centric" America that was rising in the 1950s.
The architect gave his name to the Gruen Effect, the moment when a dazzling shop displays compels you to buy something you had never intended to purchase.
More places and images i discovered in the book: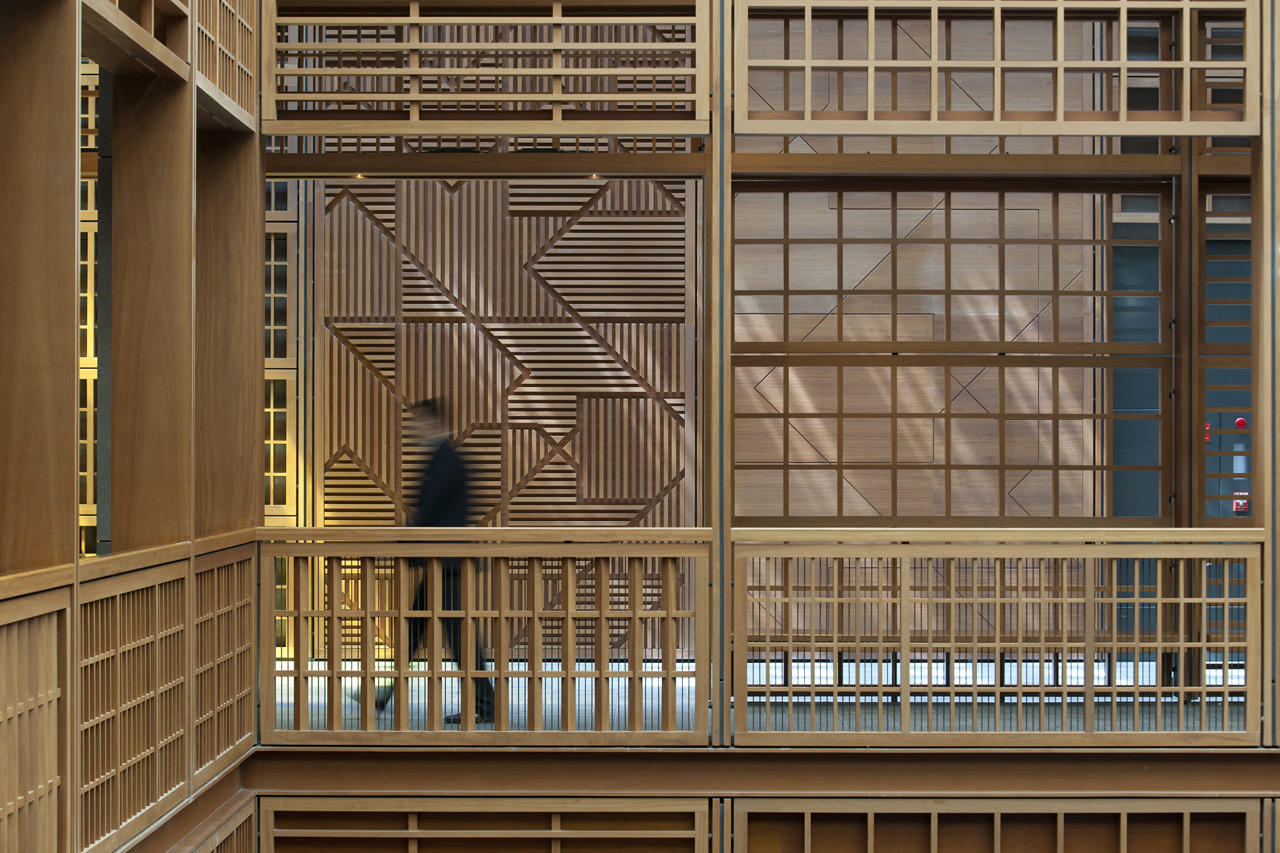 Foster + Partners, Aldar Central Market, Abu Dhabi, 2011. Photo © Nigel Young, Foster + Partners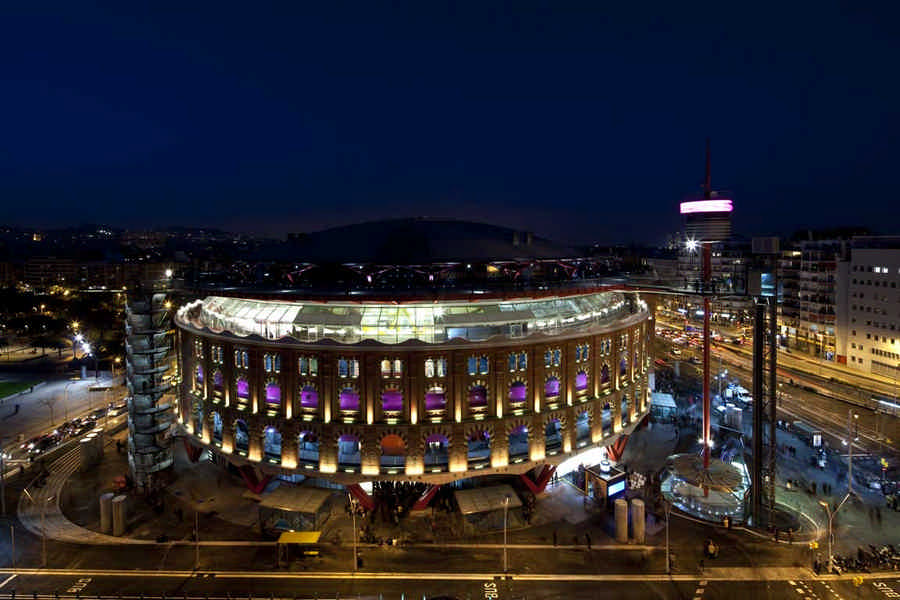 Rogers Stirk Harbour + Partners, Las Arenas Shopping Center Barcelona, 2011. Photo: WAF via e-architect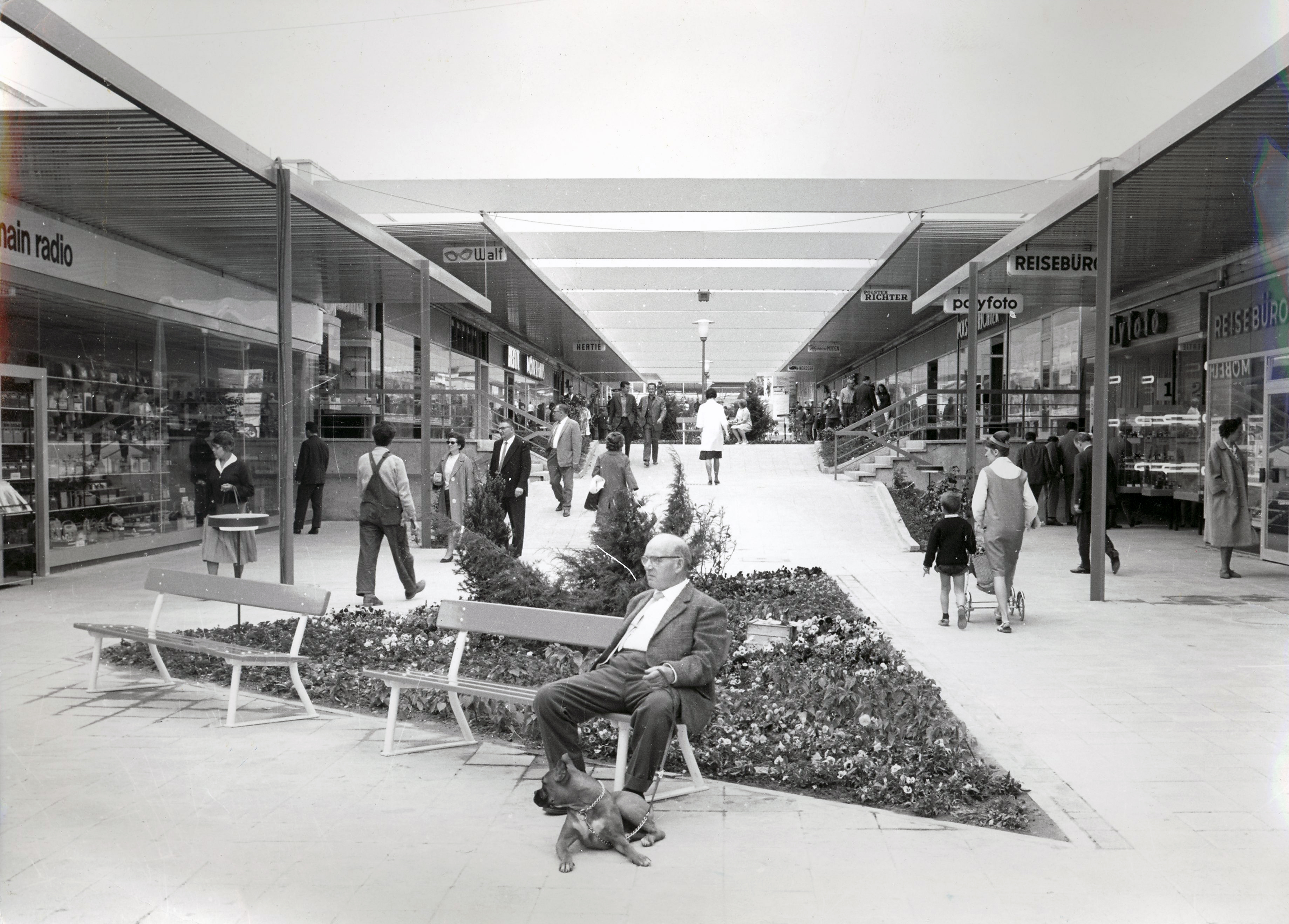 Main-Taunus-Zentrum, 1964 in Sulzbach, Germany. Photo: ECE Projektmanagement GmbH
The Main-Taunus-Zentrum, located on the outskirts of Frankfurt, was the first German shopping center to be built in the style of the American mall.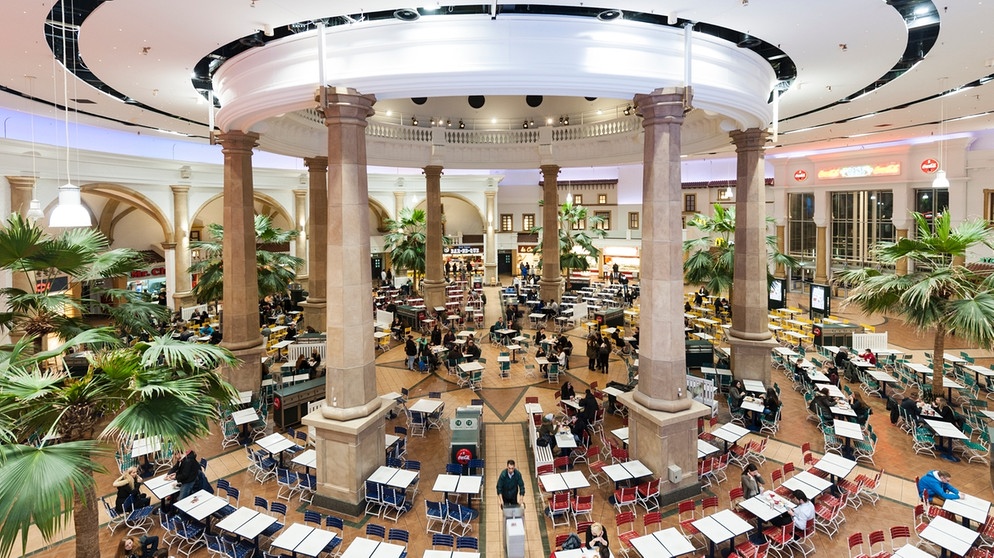 CentrO, Rhode Kellermann Wawrowsky, 1994-96, Oberhausen. Photo: Thomas Meyer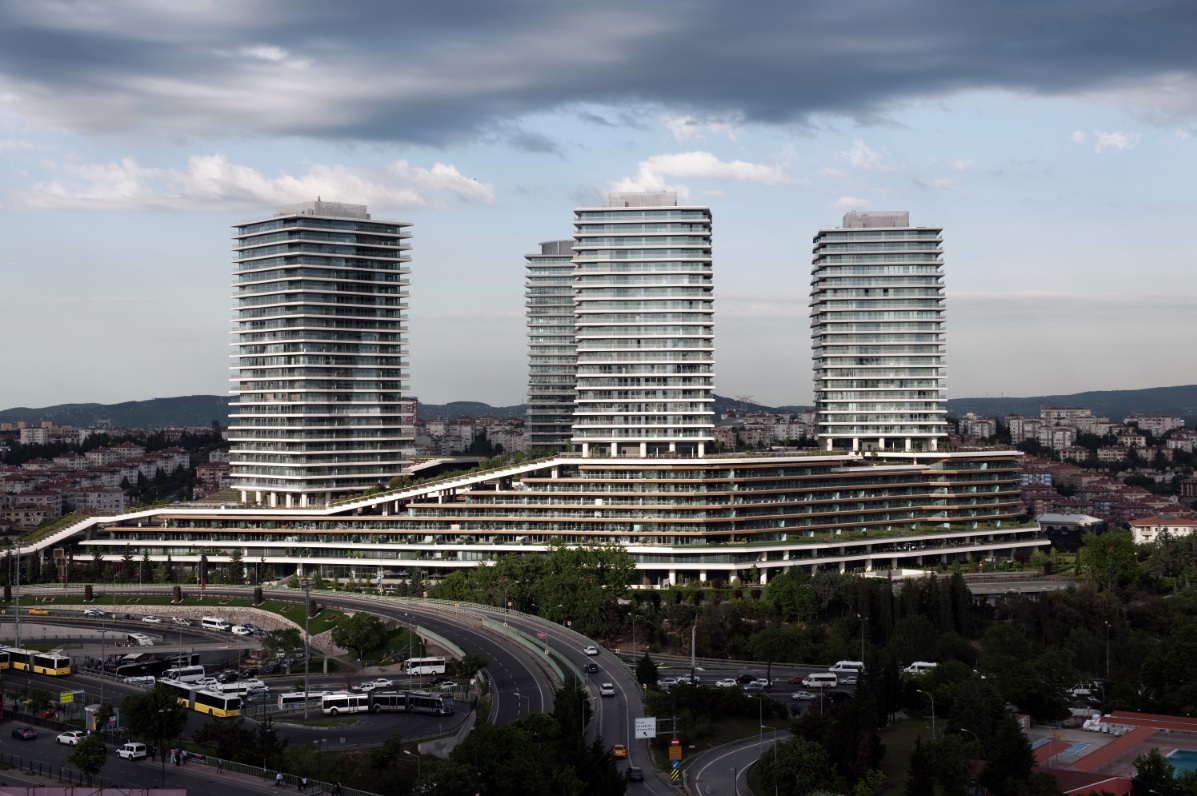 Emre Arolat Architects, Zorlu Center, 2007-2013, Istanbul, Turkey. Photo: Thomas Meyer
The Zorlu Center houses green rooftops as well as the largest performing arts center in Istanbul.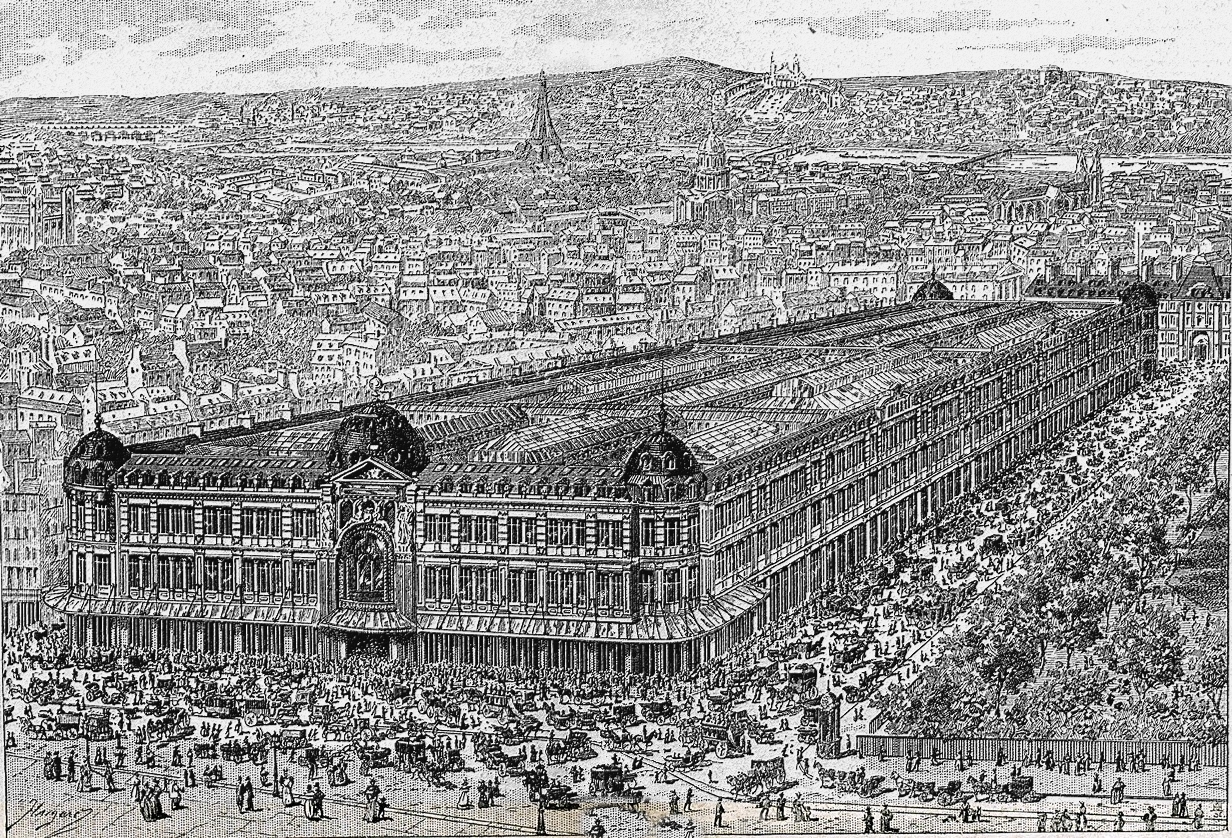 Aristide Boucicault, Au Bon Marche, opened 1887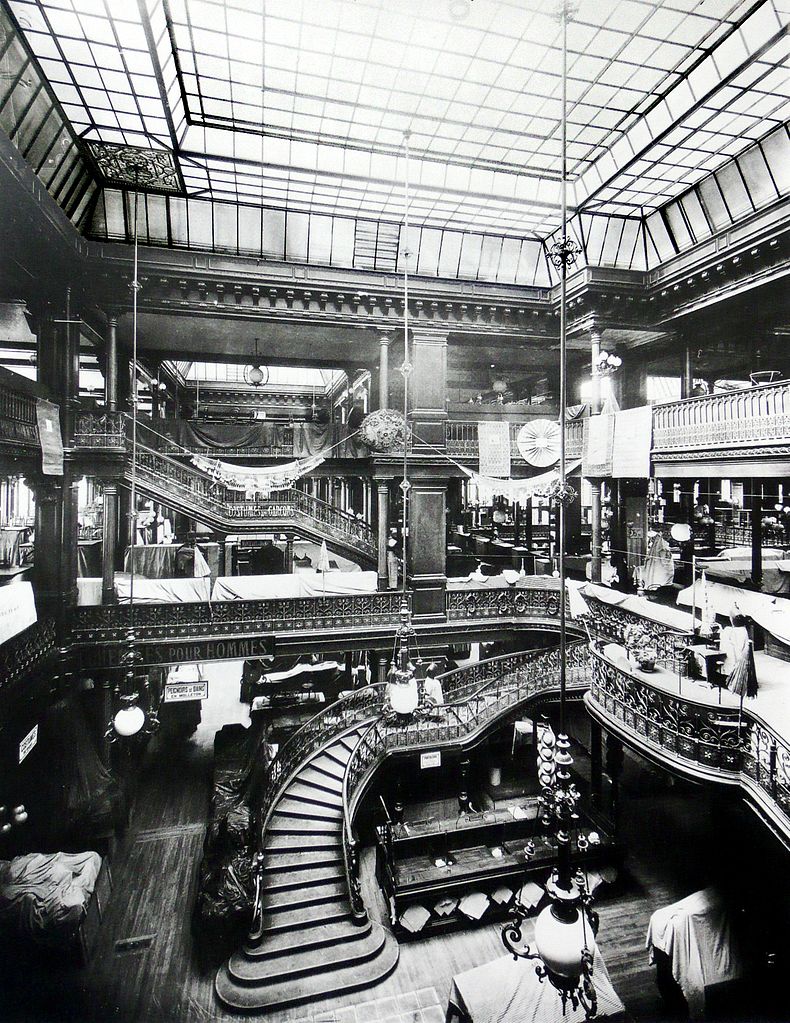 Aristide Boucicault, Au Bon Marche, opened 1887. Grand staircase, Archives Moisant-Savey. Photo: Albert Chevojon, circa 1900
The exhibition World of Malls. Architectures of Consumption is at the Architekturmuseum der TU München, Pinakothek der Moderne until 22 October 2016.