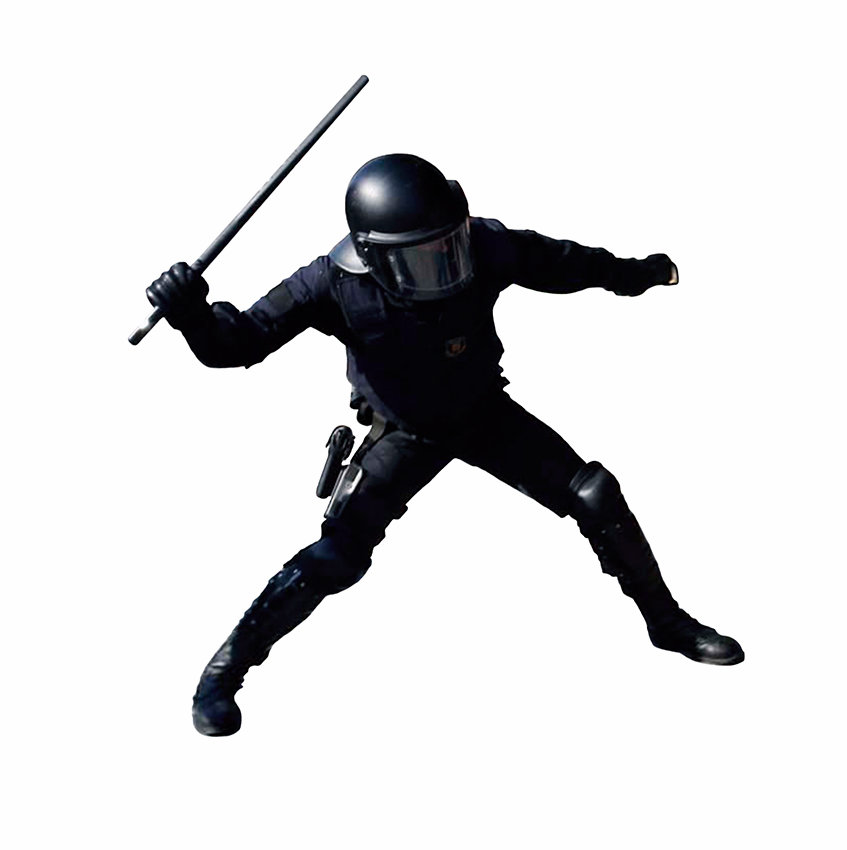 Daniel Mayrit, Authorized Images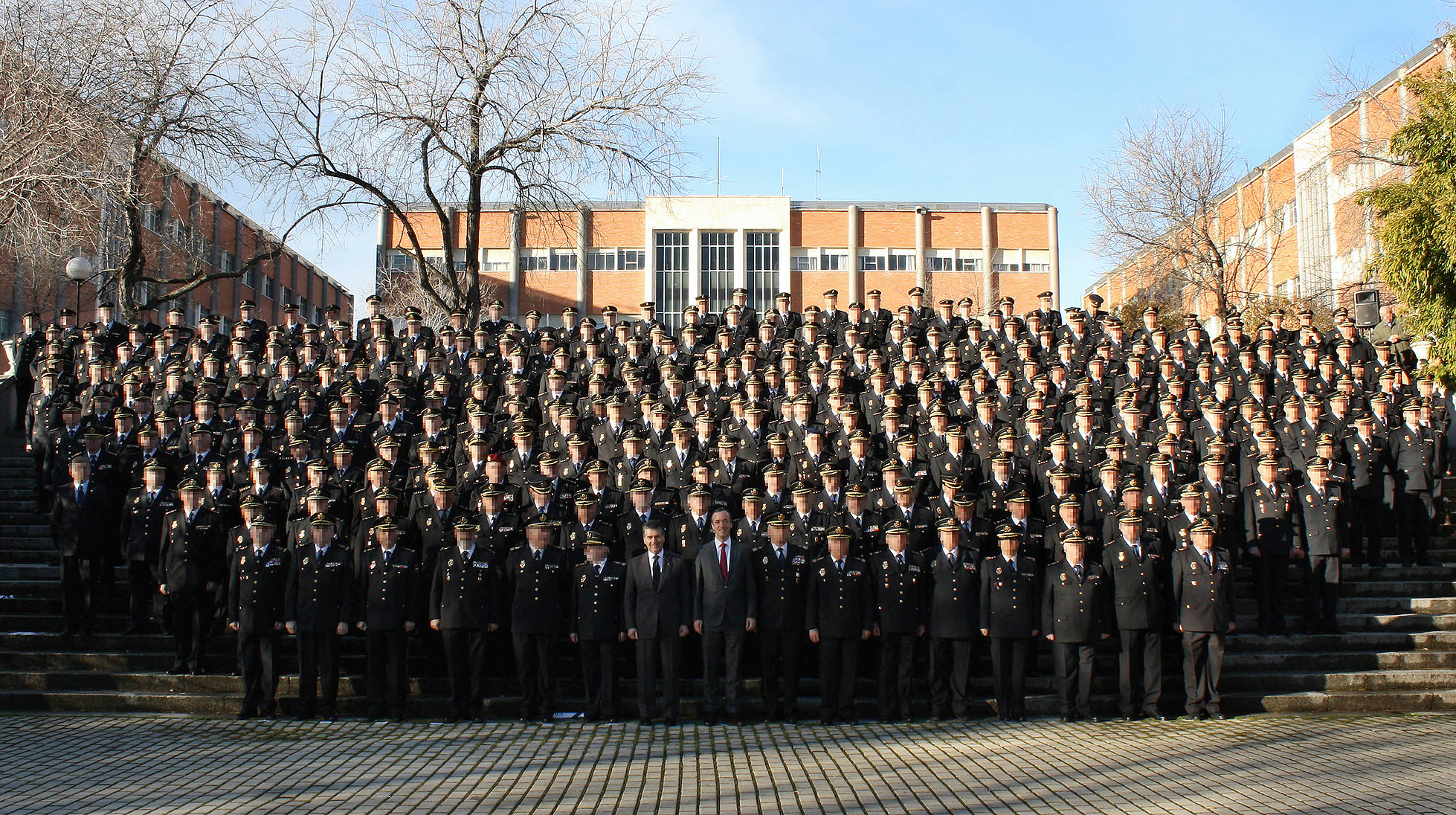 Daniel Mayrit, Authorized Images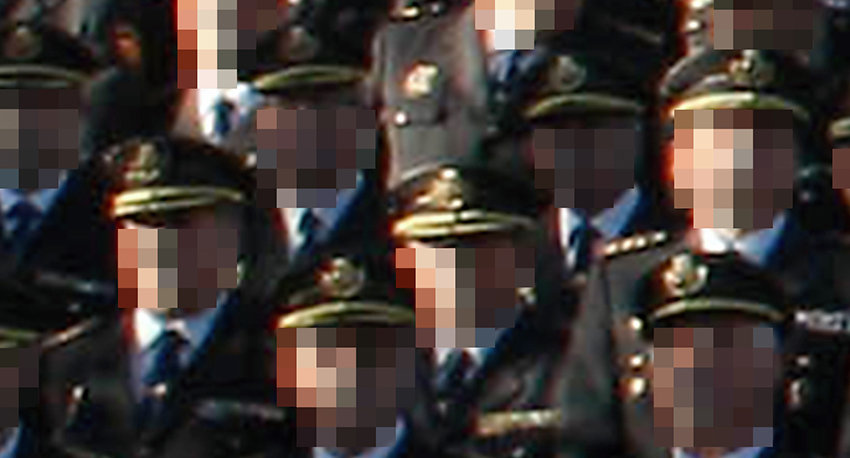 Daniel Mayrit, Authorized Images
One of the benefits of being a citizen with a cheap camera phone is that it is possible to record abuses of power, disseminate them on social media and even see them used in court as evidence of police brutality. While reading the latest issue of the British Journal of Photography, i found about a project by artist Daniel Mayrit which comments on a "gag law" that was approved in Spain back in 2015. I didn't know anything about the law but it is seriously restricting Spaniards' rights of freedom of assembly and right to information.
The laws comprises several measures. One of them forbids citizens to photograph or film police officers, establishing penalties on "the unauthorized use of images or personal or professional information" about police officers "that could endanger their personal safety or that of their families, of protected facilities or endanger the success of a police operation." Even journalists can be fined for tweeting the photo of police officers making an arrest. And in August 2015 a woman was fined 800 euros for posting on facebook the photo of a police patrol car illegally parked in a disabled parking space.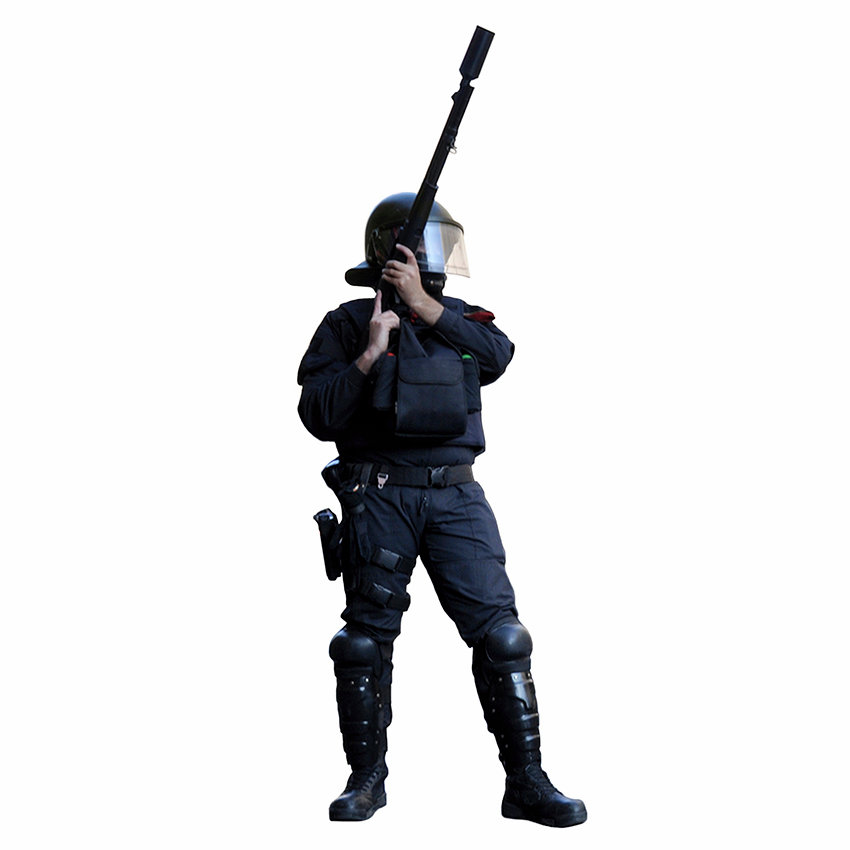 Daniel Mayrit, Authorized Images

Daniel Mayrit, Authorized Images
The law is ludicrously called Citizens Security Law. Artist Daniel Mayrit (famous for a photo series which presents the portraits of the most powerful people in the City of London as if they were delinquents caught up on CCTV cameras) decided to demonstrate the extent of the absurdity of the law. Since the police and other state security forces are authorized to distribute their own images of themselves through their social channels, and thus hold the monopoly on their own images, Mayrit submitted these photos to the censorship processes necessary to meet the parameters of the Gag Law.
This project challenges the effectiveness of the law by applying its own contents to images distributed by the police and other government agencies and institutions while exploring different visual strategies to dismantle the law's objectives even under strict compliance with each and every one of its articles and postulates.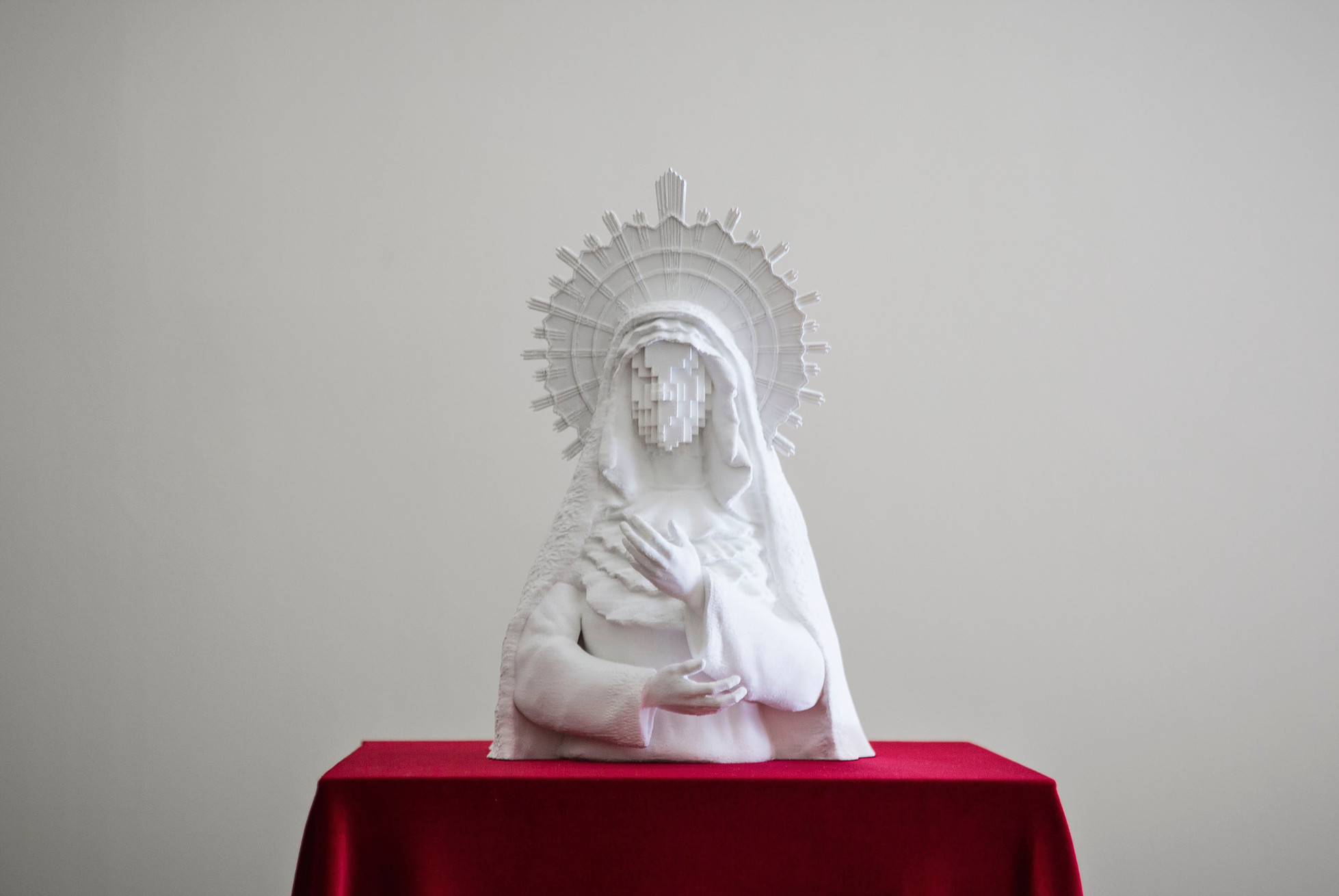 Daniel Mayrit, Authorized Images
I was wondering what this religious-looking bust on the website of Mayrit's project had to do with the work when i found an article explaining that Spain's government had given the country's top policing award to a statue of the Virgin Mary. I'm going to let that sink in….
Anyway, the artist told El Pais that because of the award, the Virgin Mary was now part of the police state. He was thus 'forced' to preserve her anonymity by pixelating her face.
Mayrit also created a parody account of the police Instagram: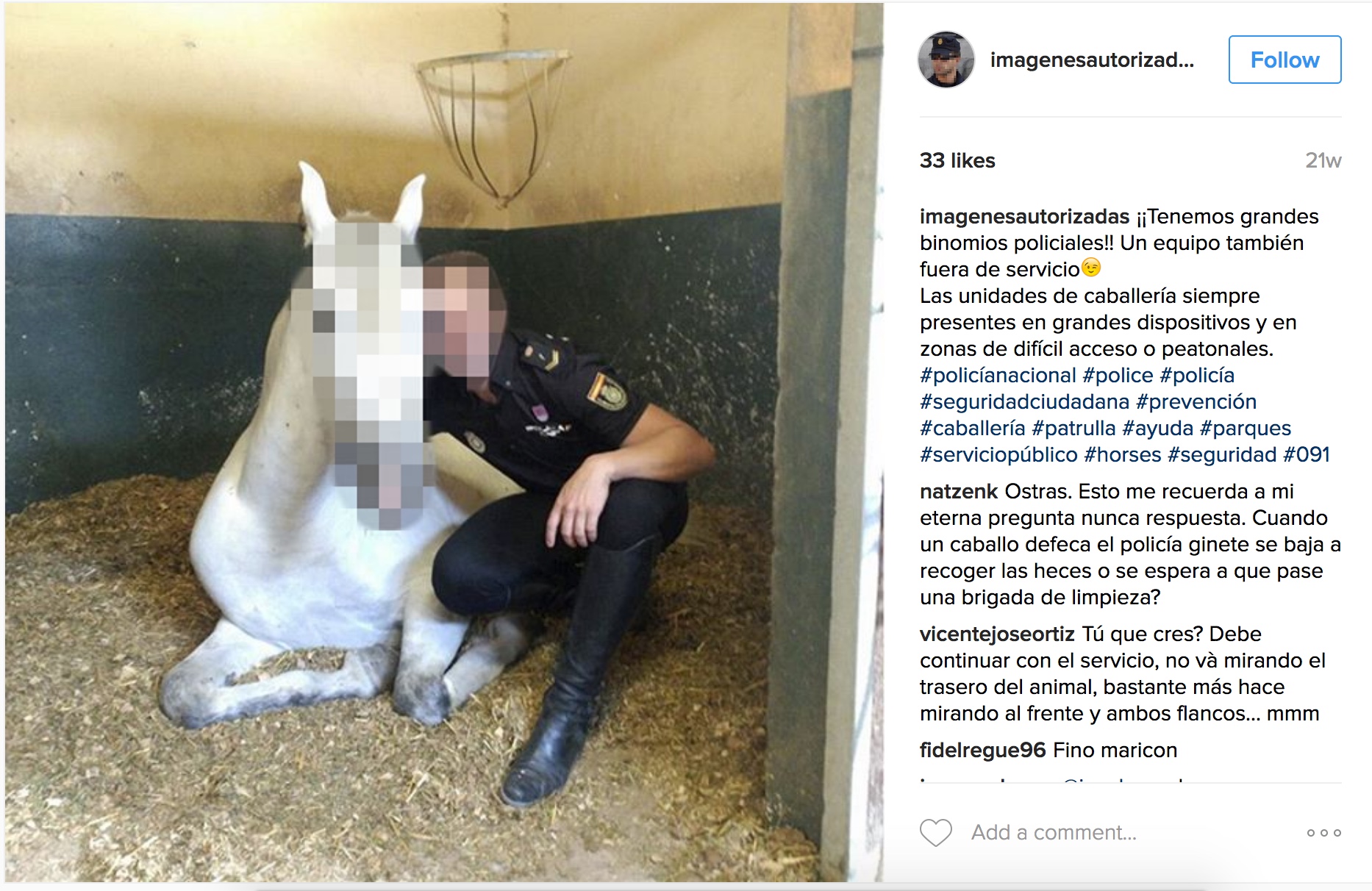 Photo from instagram imagenes autorizadas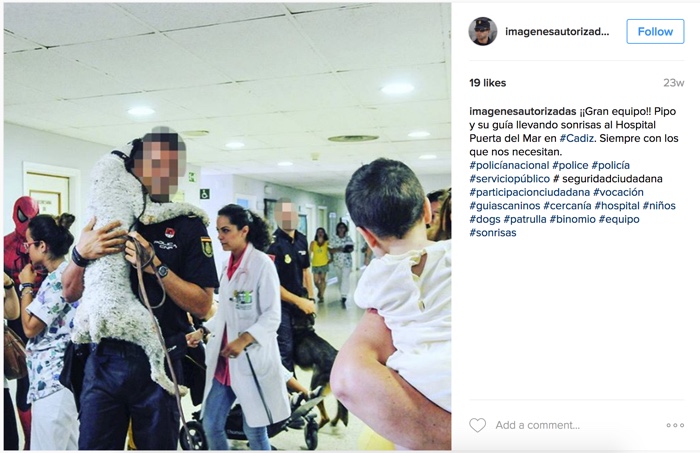 Photo from instagram imagenes autorizadas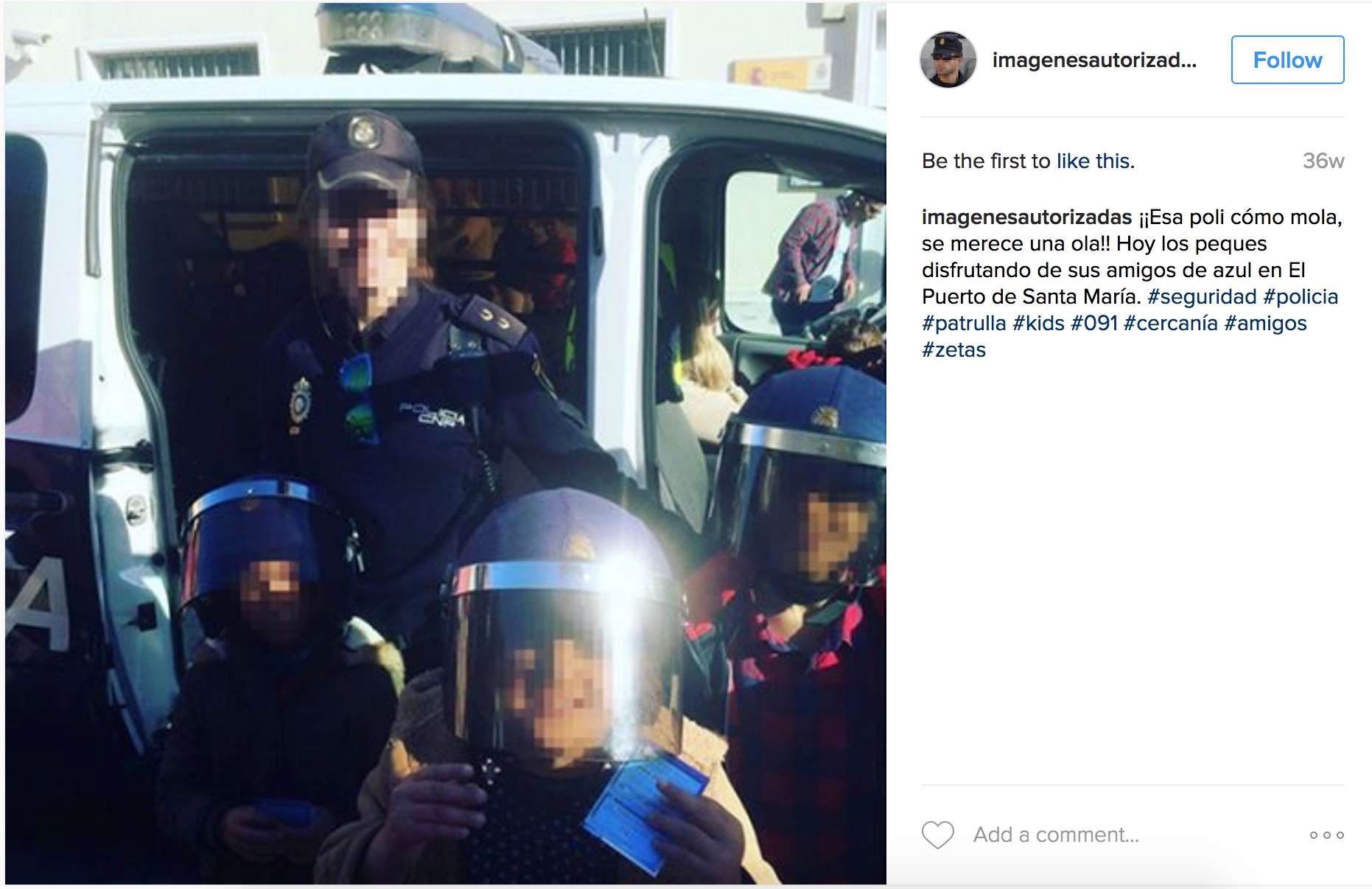 Photo from instagram imagenes autorizadas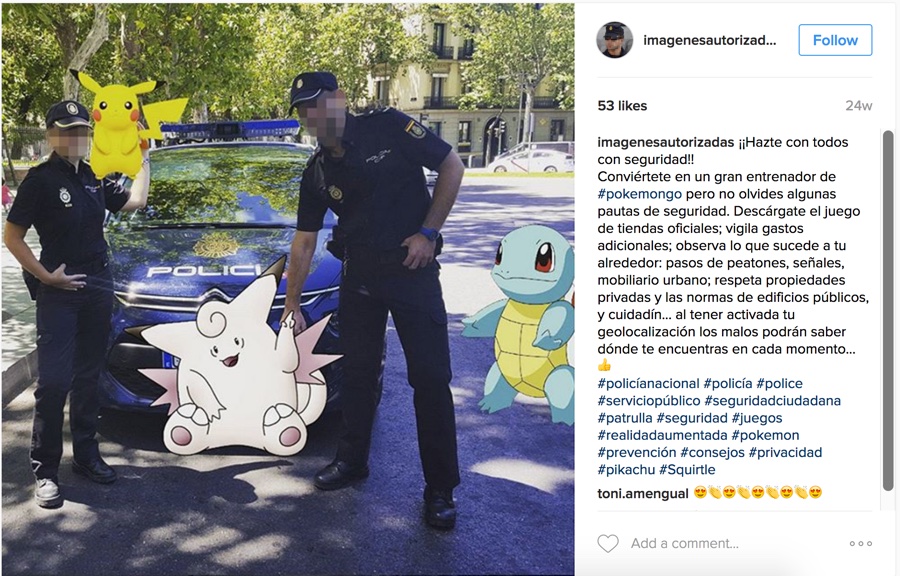 Photo from instagram imagenes autorizadas
Previously: Show Us the Money. Portrait of financial impunity.