Carlos Spottorno, Wealth Management
If there's one art space in Belgium that never disappoints it's FOMU, Antwerp's photo museum. One of their current exhibitions draws an often startling portrait of the 1% and of the complex infrastructure that shields them from scrutiny.
Show Us The Money takes you on a journey to the world's off-shore tax havens and corporate financial nerve centres. FOMU provides a glimpse of the structures that impact on all of us but which are themselves practically invisible. Three projects use very different artistic strategies to expose this global issue.
Take the train, plane, tram but don't miss this exhibition. It's extremely informative without ever feeling didactic. It's entertaining without any trace of superficiality. And it provides an intelligent and fascinating way of answering all the questions you might have about offshore secrecy but were ashamed to ask.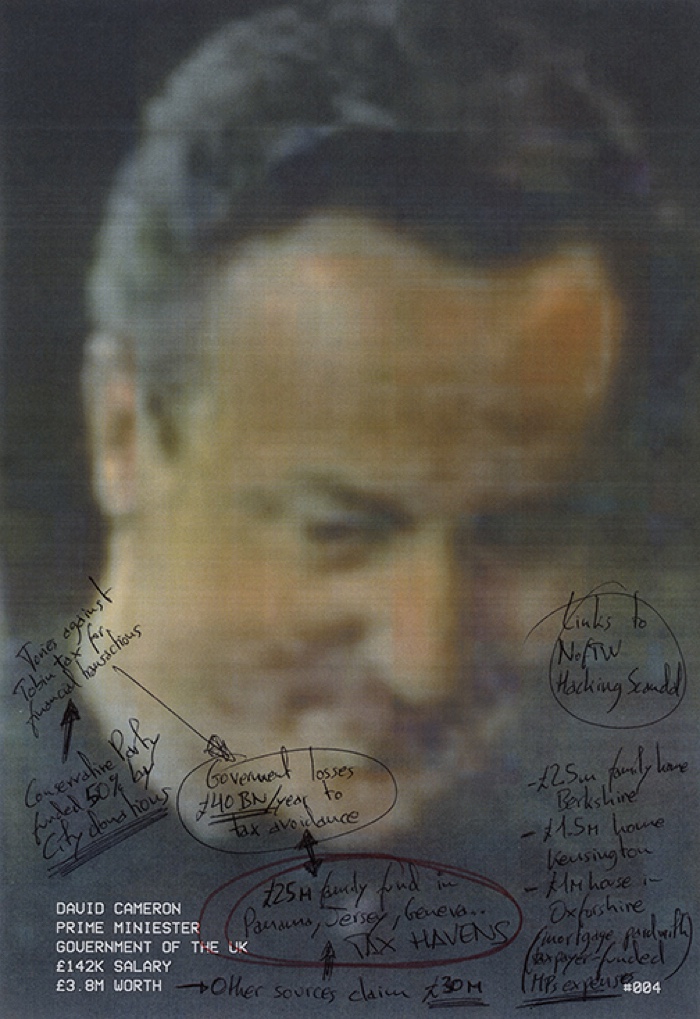 Daniel Mayrit, You Haven't Seen Their Faces
If you can't make it to Antwerp before October, here are a few words and tons of photos from Show Us the Money:
Press articles about tax havens are often illustrated with images of anonymous beaches covered in white sand and coconut trees. With The Heavens, Paolo Woods and Gabriele Galimberti lift the lid on these furtive jurisdictions, their idiosyncrasies, players and apparatus. The photographic investigation features the usual suspects: the Cayman Islands, Singapore, the City of London, Luxembourg, etc. But it also brought my attention to a country i had never associated with Panama Papers, opacity and dubious cash flows: The Netherlands which, the photographers write, "is one of the biggest enablers of aggressive corporate tax avoidance and has built a booming industry around promoting and selling Dutch tax services to global companies."
Selection of images. Captions by the artists: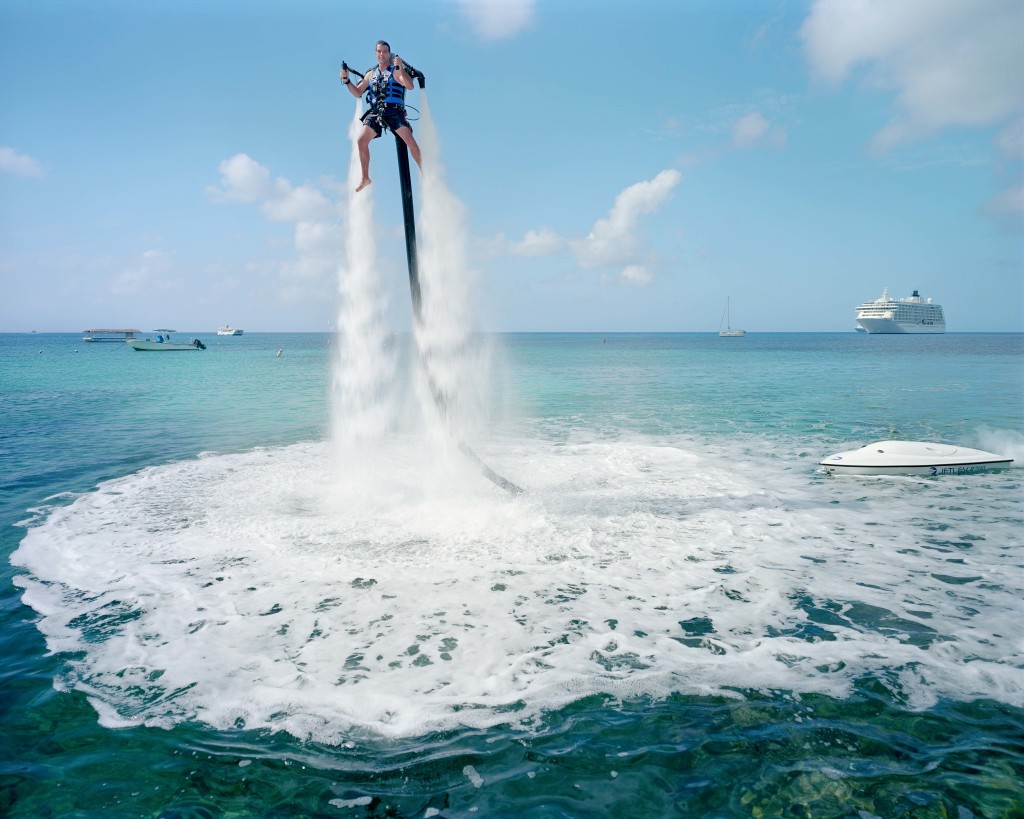 An employee of "Jetpack Cayman" demonstrates this new watersport, now available on the island. A 2000cc motor pumps water up through the Jetpack, propelling the client out of the sea (359 USD for a 30-minute session). Mike Thalasinos, the owner of the company, remarks, "The Jetpack is zero gravity, the Cayman are zero taxes, we are in the right place!" Grand Cayman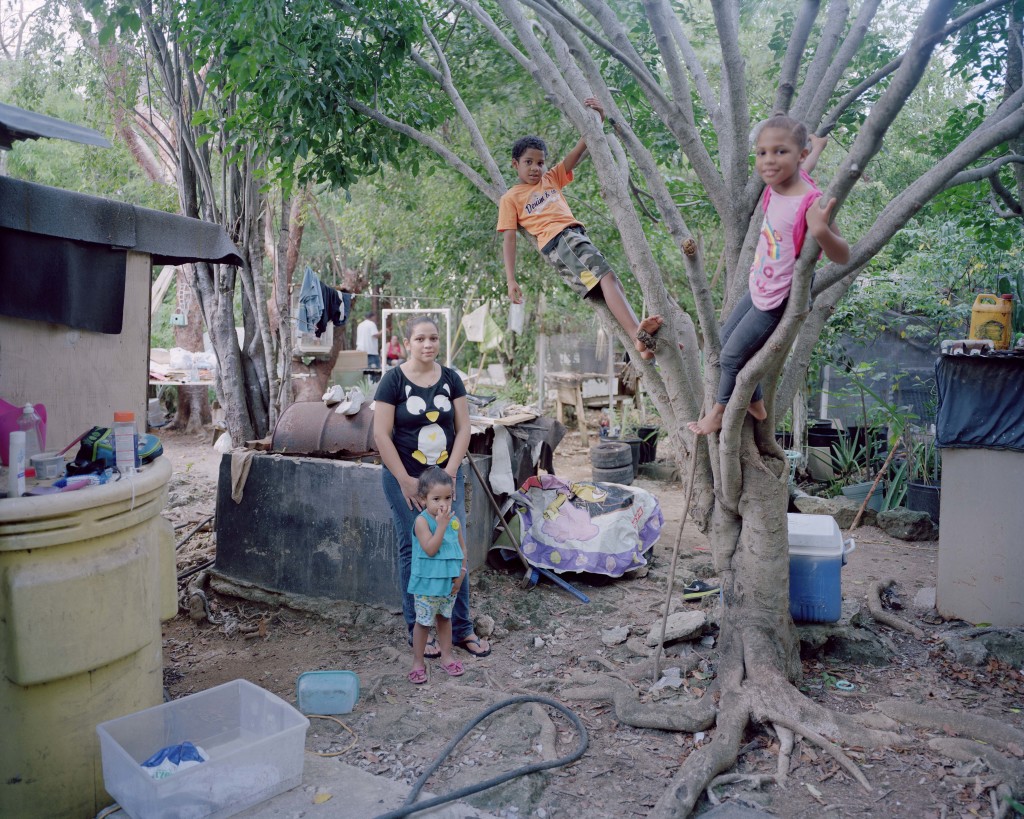 Kandra Powery, 25, and her three children, Kayla, 9, Kaleb, 8, and Janae, 2. The Caymans, a thriving offshore financial center, is the fourth-richest country in the Americas (GDP per capita) but has real pockets of poverty. 55% of the labor force is composed of non-nationals occupying both low-paying jobs in the service sector and high-end jobs in the finance industry. Grand Cayman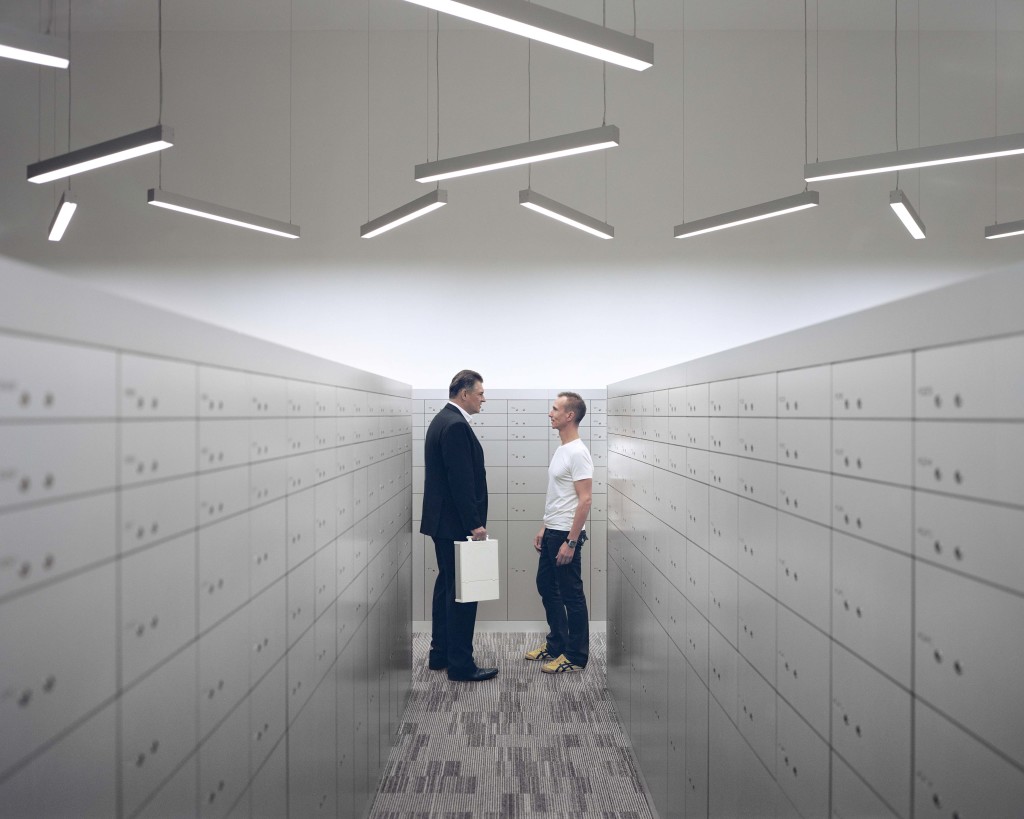 Tony Reynard (on the right) and Christian Pauli, in one of the high-security vaults of the Singapore Freeport. Mr. Reynard is the Chairman of the Singapore Freeport and Mr. Pauli is the General Manger of Fine Art Logistics NLC, which in addition to Singapore, also has vaults in Geneva, Monaco and Luxembourg. The Singapore Freeport, which was designed, engineered and financed by a Swiss team of businessmen, is one of the world's premier maximum-security vaults, where billions of dollars in art, gold and cash are stashed. Located just off the runway of Singapore's airport, the Freeport is a fiscal no-man's land where individuals as well as companies can confidentially collect valuables out of reach of the taxman. Singapore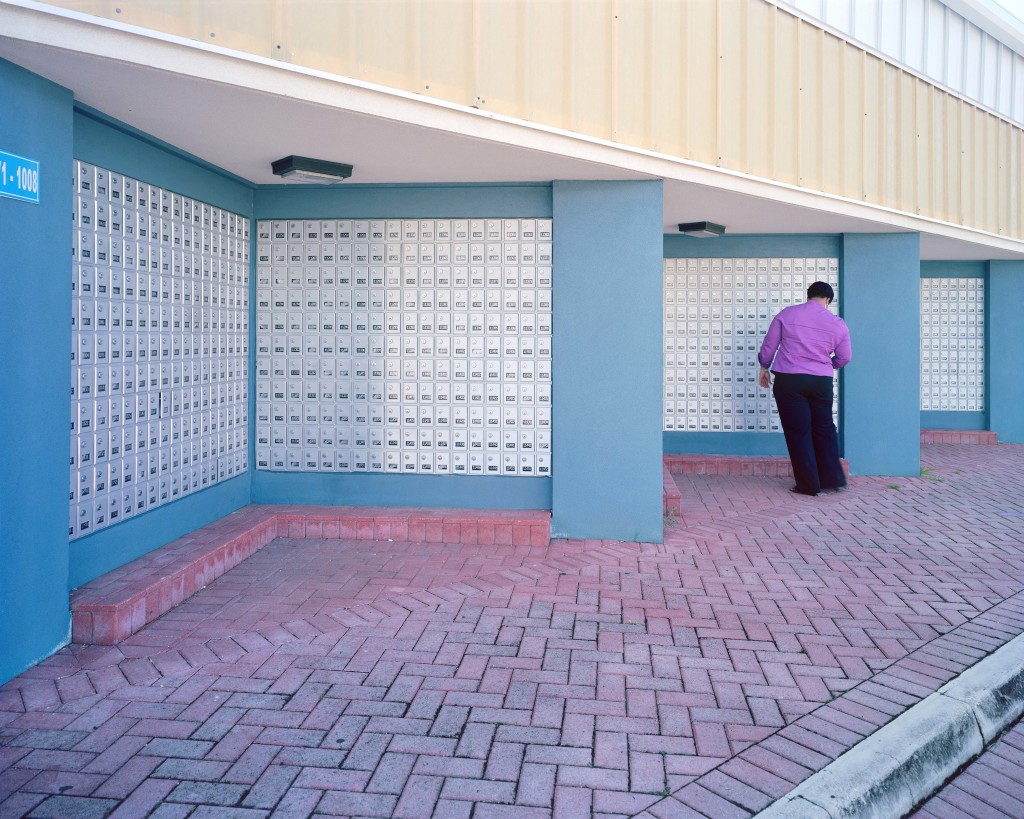 The Cayman Islands are the fifth-largest financial center in the world, with twice as many companies based there as there are citizens. Many of these companies have a post office box but no office. Grand Cayman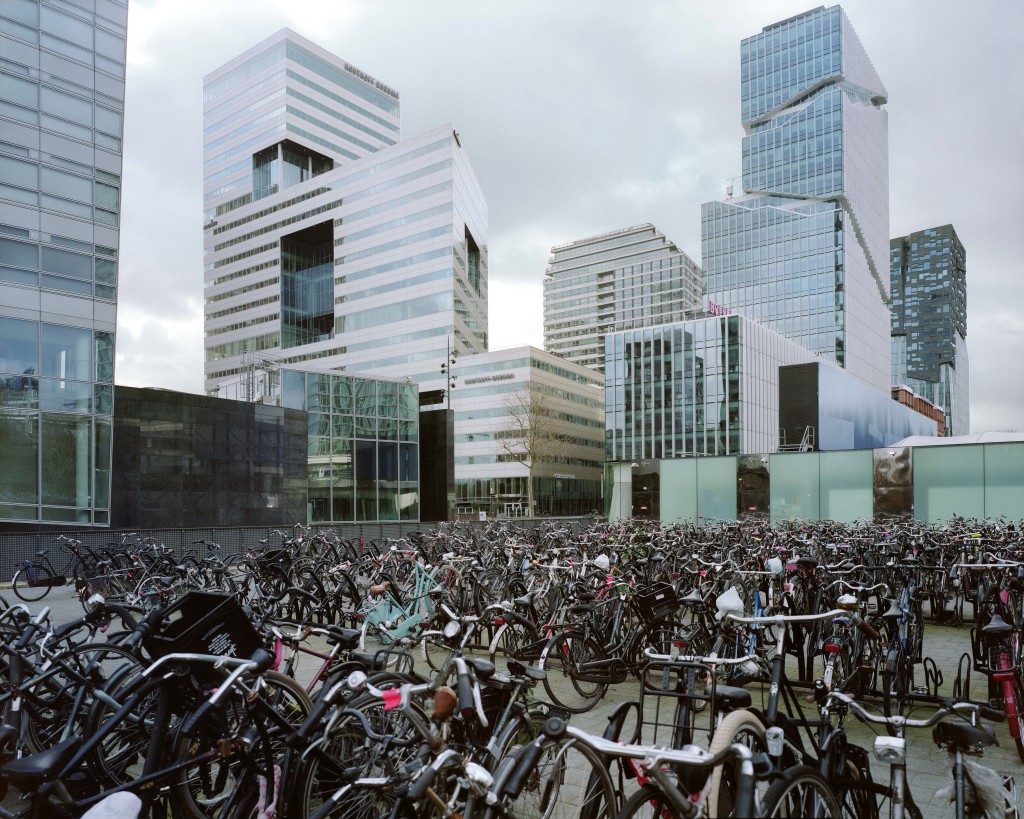 Bicycle parking lot in Zuid, a growing financial center on the edge of the city of Amsterdam where thousands of empty mailbox companies used to avoid tax are located. The Netherlands is one of the biggest enablers of aggressive corporate tax avoidance and has built a booming industry around promoting and selling Dutch tax services to global companies. The Netherlands.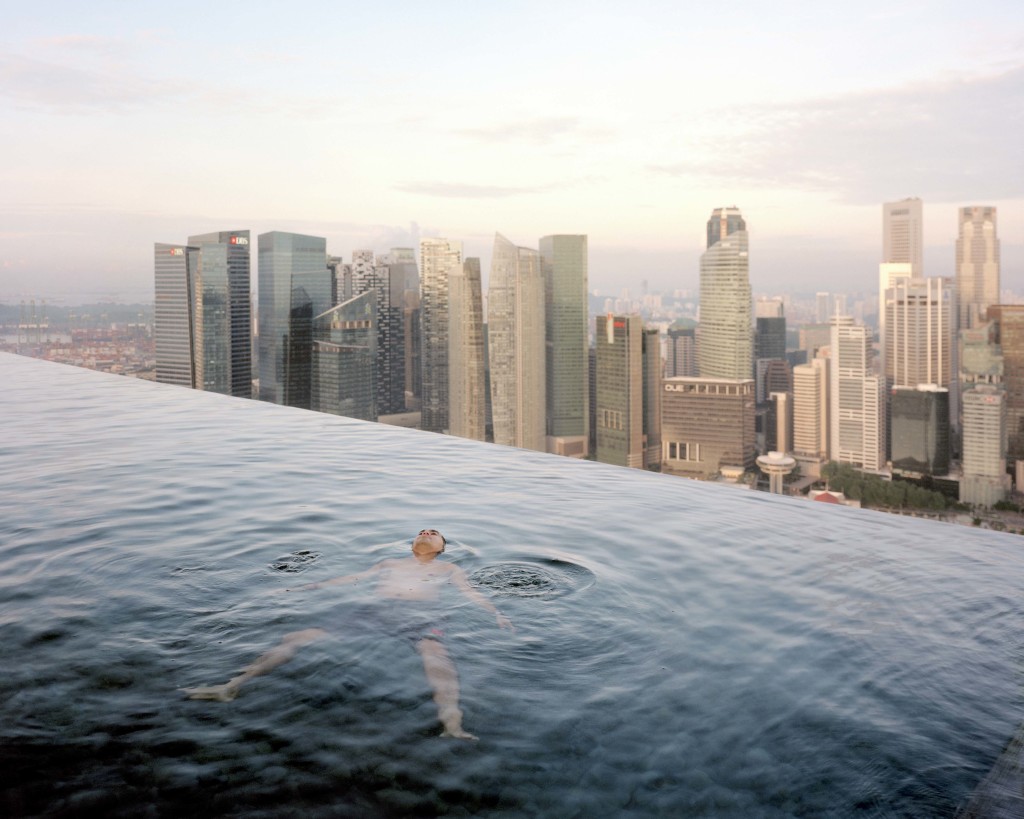 A man floats in the 57th-floor swimming pool of the Marina Bay Sands Hotel, with the skyline of "Central," the Singapore financial district, behind him. Singapore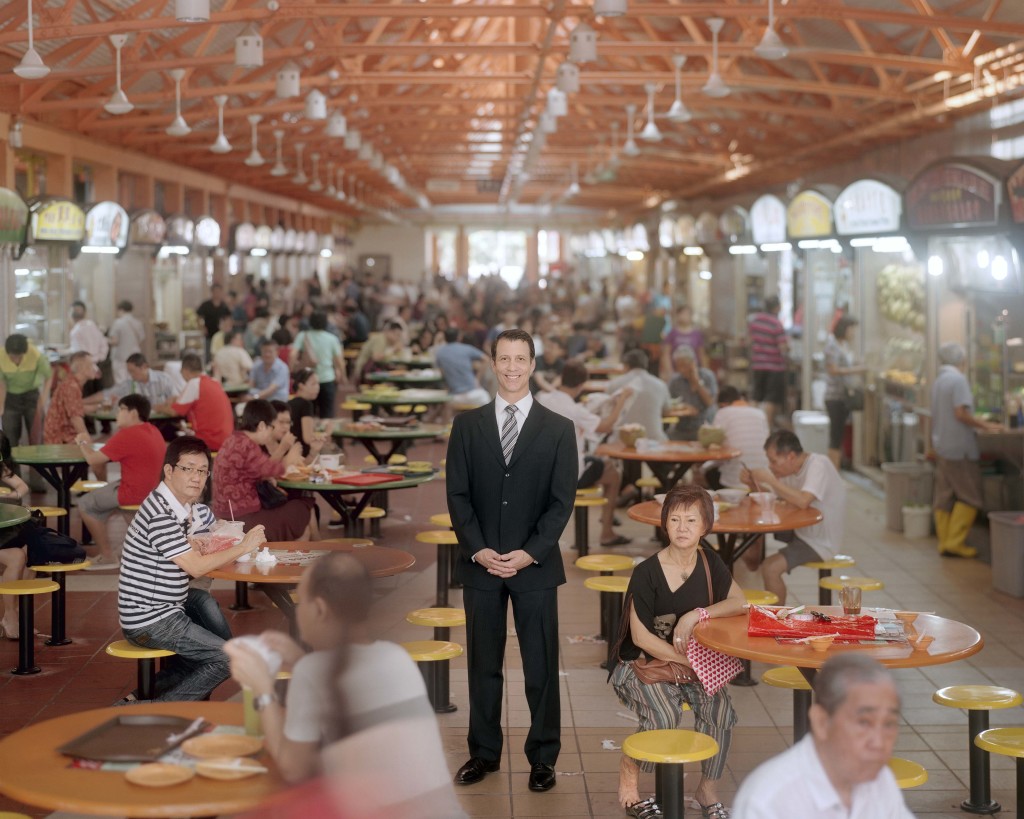 Phil Davis, 46, is Vice President and General Manager of Dell for Asia Pacific and Japan. He has been living in Singapore for over 5 years. According to Bloomberg, Dell has based a substantial part of its operations in Singapore for purposes of tax optimization. Singapore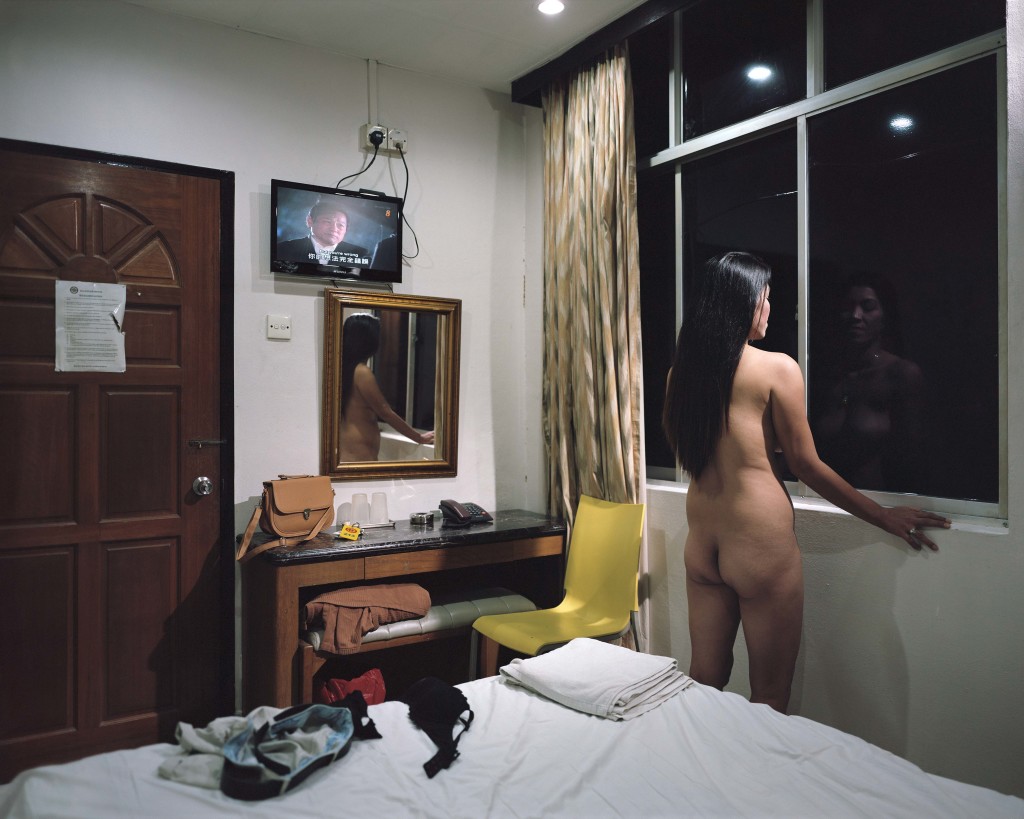 Nicole from the Philippines, works for a Singaporean family as a maid. On her day off, she prostitutes herself. Just like hundreds of other Filipinas, she is earning extra money to send back home. She is photographed in a hotel room where she brings her clients. The government in Singapore has recently passed a law that will require employers to give their "Foreign Domestic Workers" a minimum wage and one day off a week. Although the legislation passed, polls in Singapore have shown that a majority of the population was against it. Singapore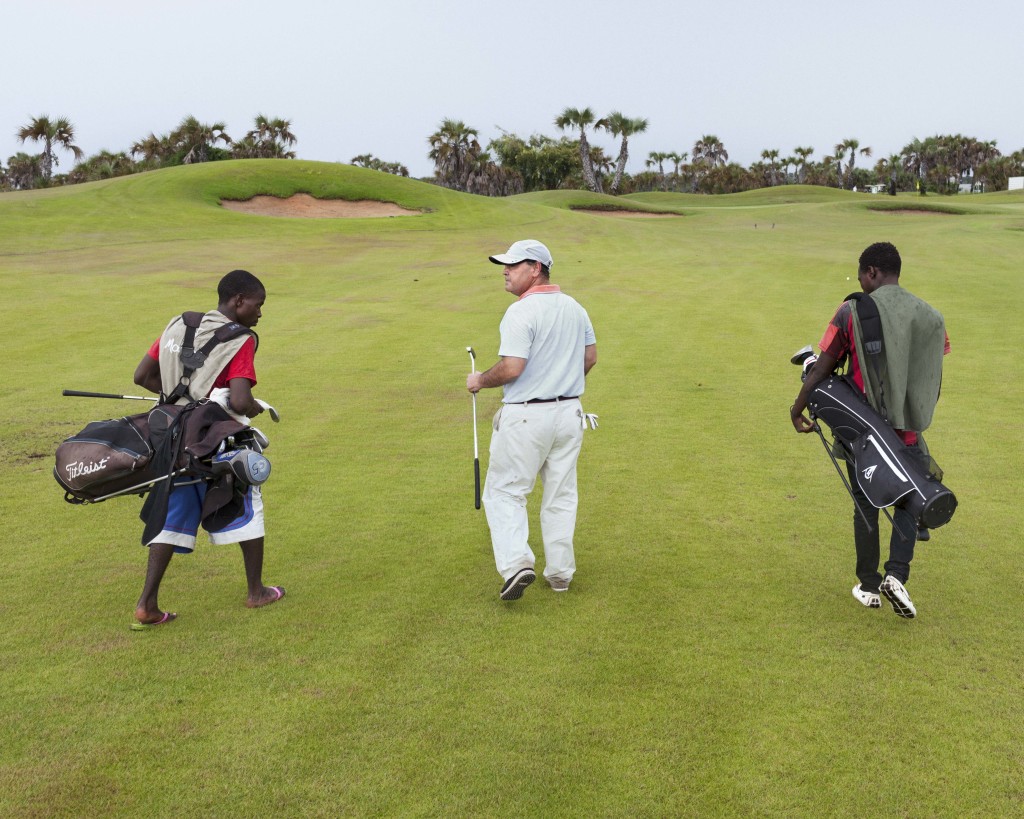 One hour south of Luanda lies the 18-hole Mangais championship golf course, host to PGA tournaments. Mercer, a leading financial analysis firm, ranks Luanda as the most expensive city in the world. This is despite the fact that two-thirds of Angola's population lives on less than $2 a day and 150,000 children die before the age of 5 each year, from causes linked to poverty. Over 98% of Angola's exports come from oil or diamonds. Researchers James Boyce and Léonce Ndikumana showed that Angola suffered $80 billion in capital flight from 1970-2008, with most of the money ending up in tax havens. Angola.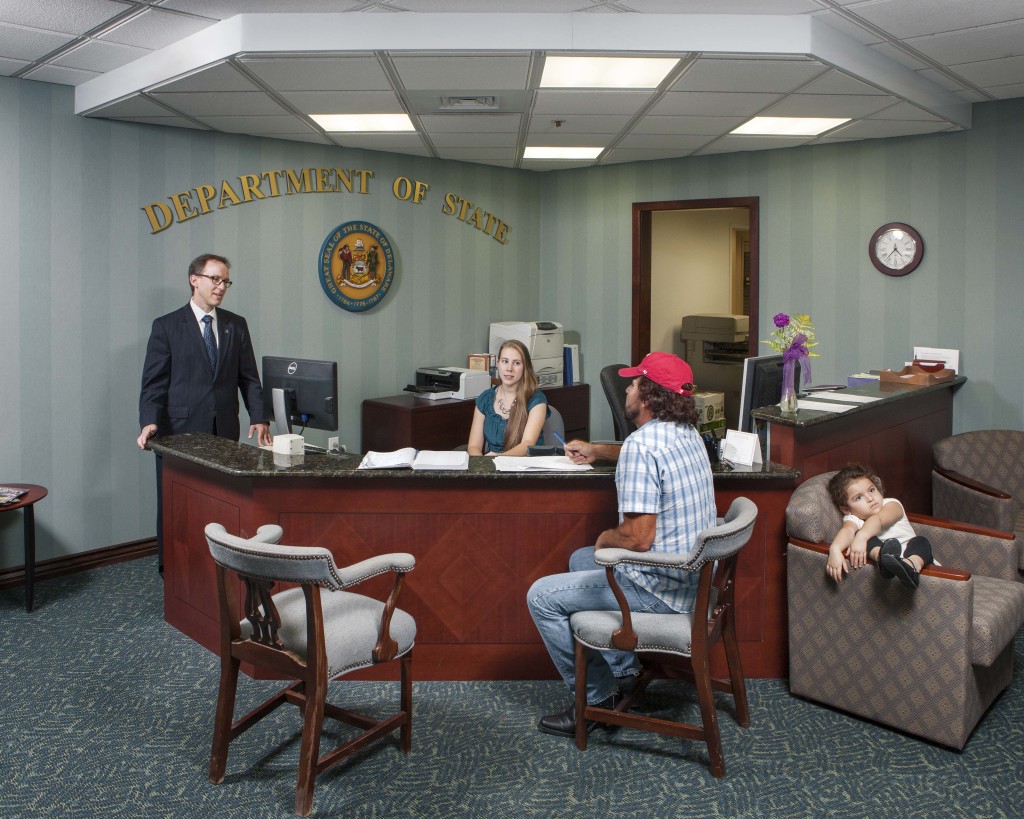 Richard J. Geisenberger (standing) is Delaware's Chief Deputy Secretary of State. He is photographed in the Wilmington State Building, overseeing one of the more than 5000 incorporations that take place daily in Delaware. It takes a few minutes, no questions asked, to incorporate a company, and the state office stays open until midnight Monday through Thursday. More than 50% of all U.S. publicly traded companies and 63% of the Fortune 500 are incorporated in Delaware. Delaware
Galimberti and Woods judiciously registered their own company, The Heavens, in one of those tax havens: Delaware. In exchange of a small fee and zero question asked, "The Heavens" company is now based in the same office as Apple, Bank of America, Coca-Cola, Google, and countless other multinational corporations, money launderers and businesses who'd rather avoid accountability.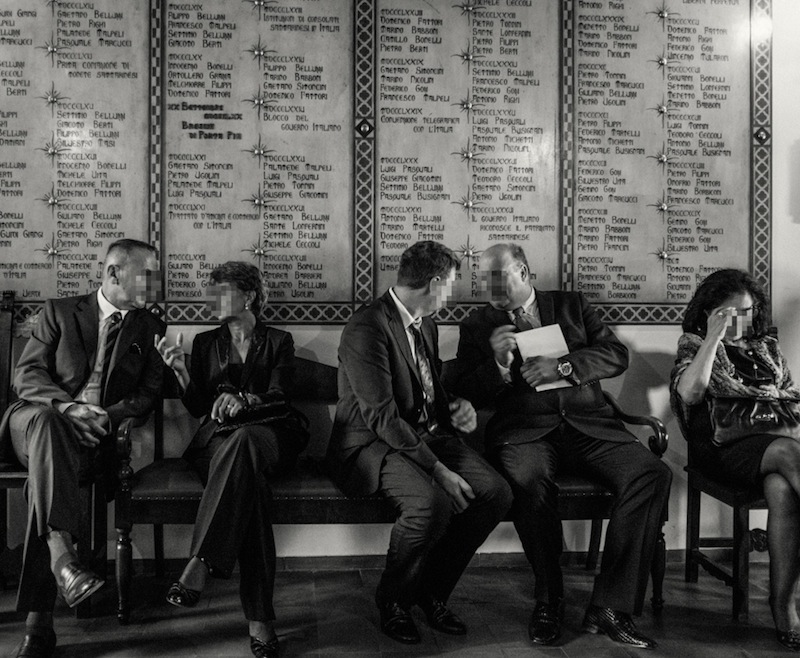 Carlos Spottorno, Wealth Management
I've been following the work of Carlos Sottorno ever since i discovered PIGS, a satirical portray of "Portugal, Italy, Greece and Spain through the eyes of the economists." Wealth Management takes a similarly critical look at society and attempts to give a face to the world of tax evasion, obscene wealth and governments subordinate-to-master relationship with banks.
The project is a book that pretends to be the brochure of a fake bank called WTF bank. Spottorno traveled to San Marino, Luxembourg, Switzerland and London and looked for the stereotypes and cliches associated with the world of finance. The result is a series of images that blend truth and fiction.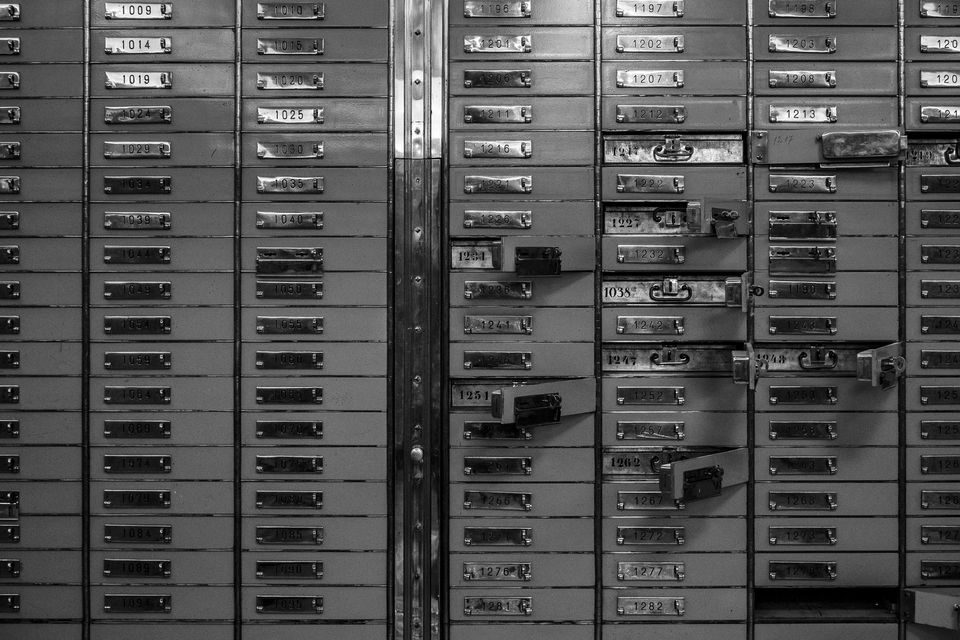 Carlos Spottorno, Wealth Management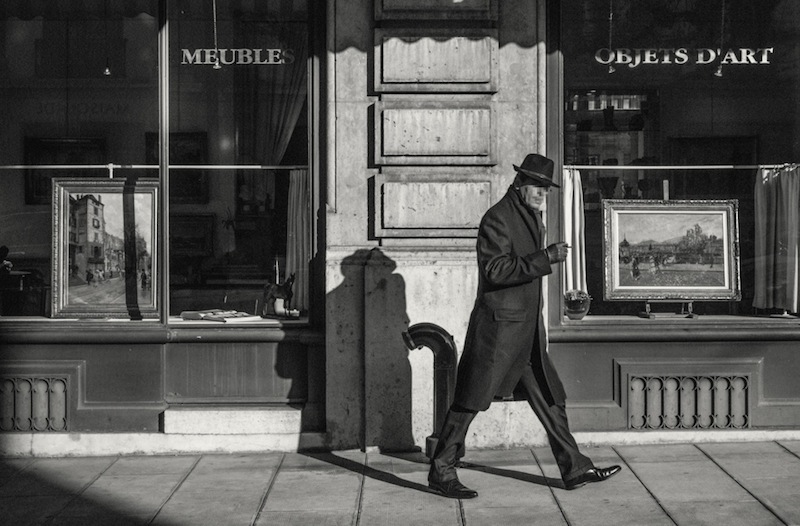 Carlos Spottorno, Wealth Management
Sottorno explains in an interview with Canvas:
This kind of imagery that looks like a noir movie – sometimes, not always but in many cases- comes of course from cinema but many look like corporate images: polo players, tailor-made shoes, airport, etc. These are the corporate images you would find in the brochure of a private bank and this is something i've been studying in actual brochures or websites of private banks where they often use black and white thinking it is more elegant and classy. This is how they perceive it. And i've been studying how these banks communicate their services to us in a very polite way, with beautiful and clean language, both written and visual. But basically what they are saying is "We will help you not to pay taxes." That's the baseline. Anything you read ends up there. And the images are related to that: "Enjoy life in an expensive way dont' worry about anything. We are here to protect you, we have lawyers, we are inside the institutions that will protect your money. Don't worry about that!"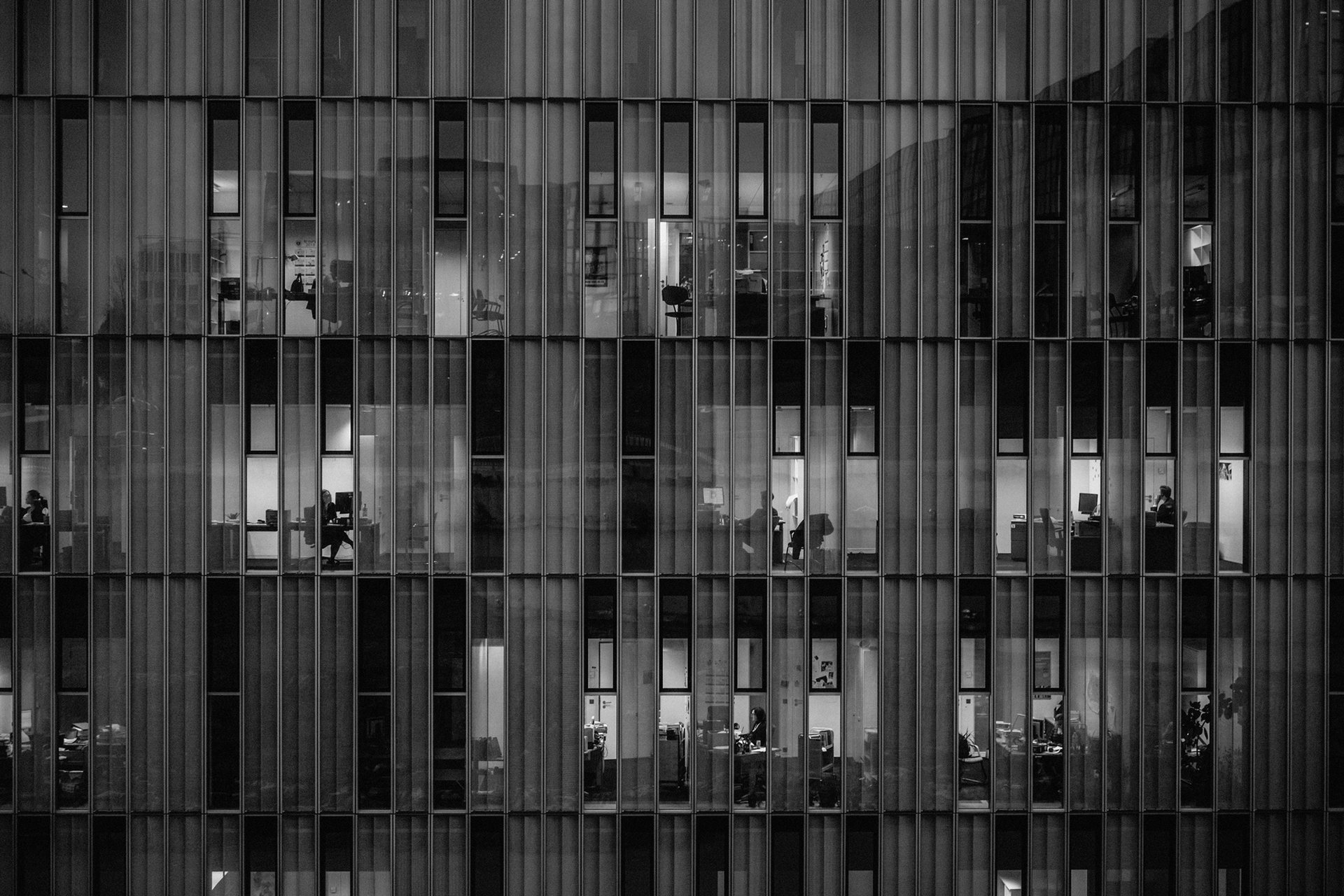 Carlos Spottorno, Wealth Management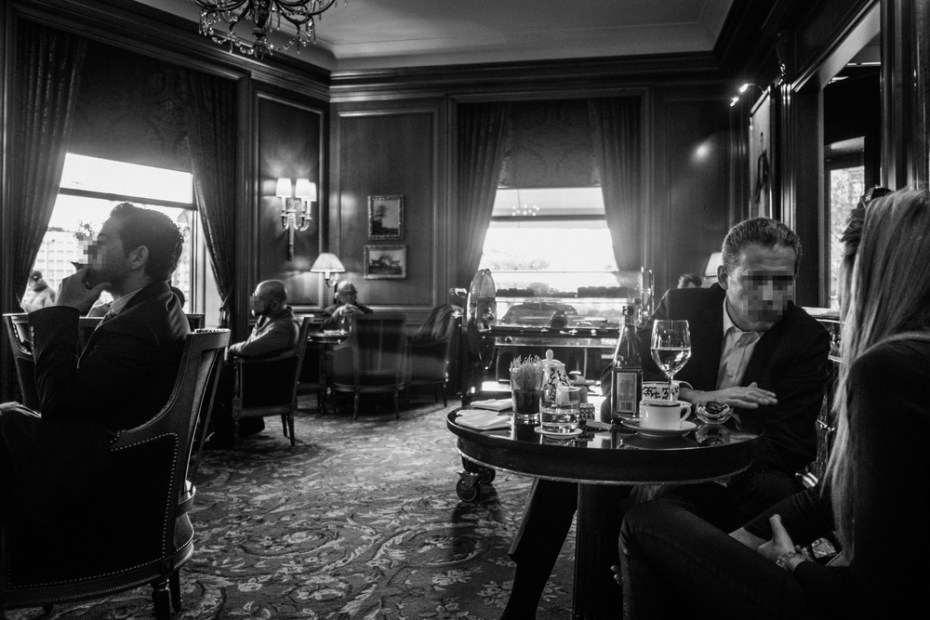 Carlos Spottorno, Wealth Management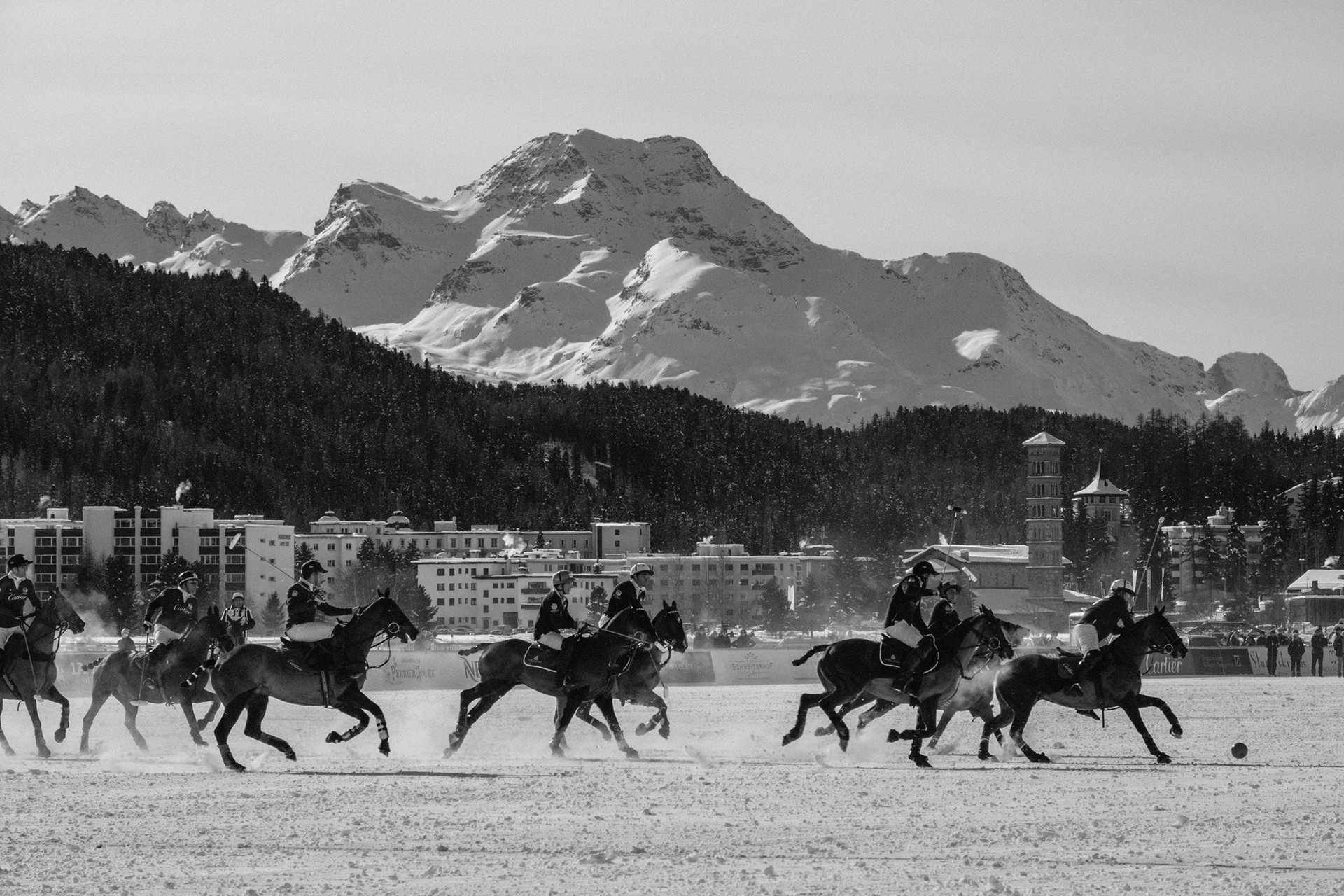 Carlos Spottorno, Wealth Management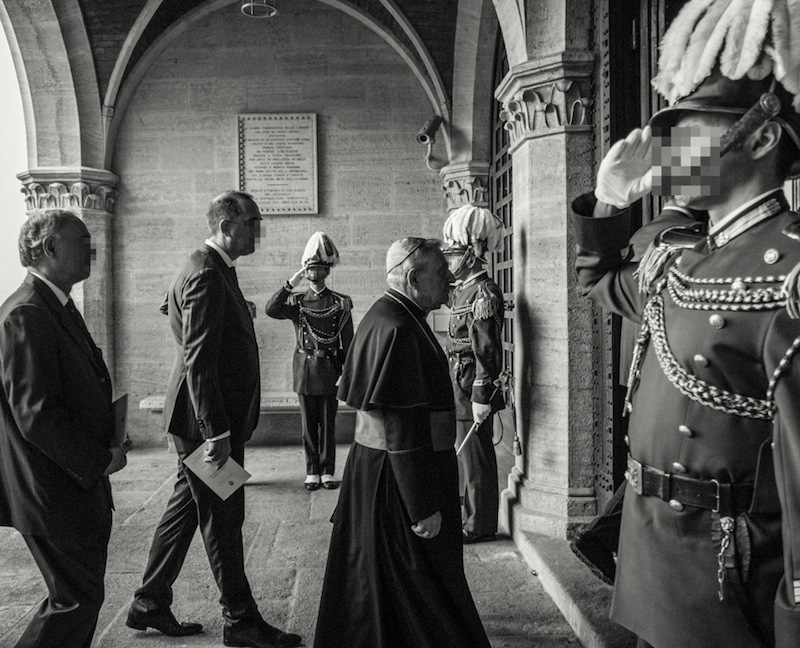 Carlos Spottorno, Wealth Management
The series that made the strongest impact on my imagination was You Haven't Seen Their Faces, by Daniel Mayrit. The artist manipulated portrays of the most powerful men and women in the City of London to make them looks as if they were grainy images taken by surveillance cameras and annotated by the police. Brought down to the level of petty thieves and drug dealing suspects, the politicians, bankers and other schemers are assimilated to criminals involved in the 2008 financial crisis but who nvertheless keep on walking the streets in all impunity.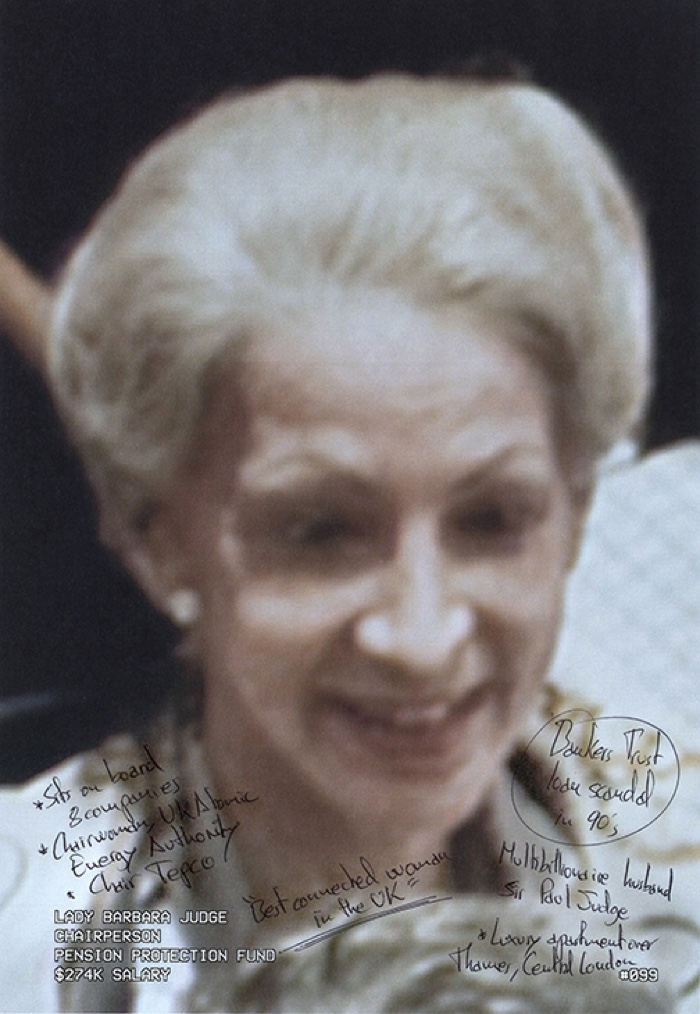 Daniel Mayrit, You Haven't Seen Their Faces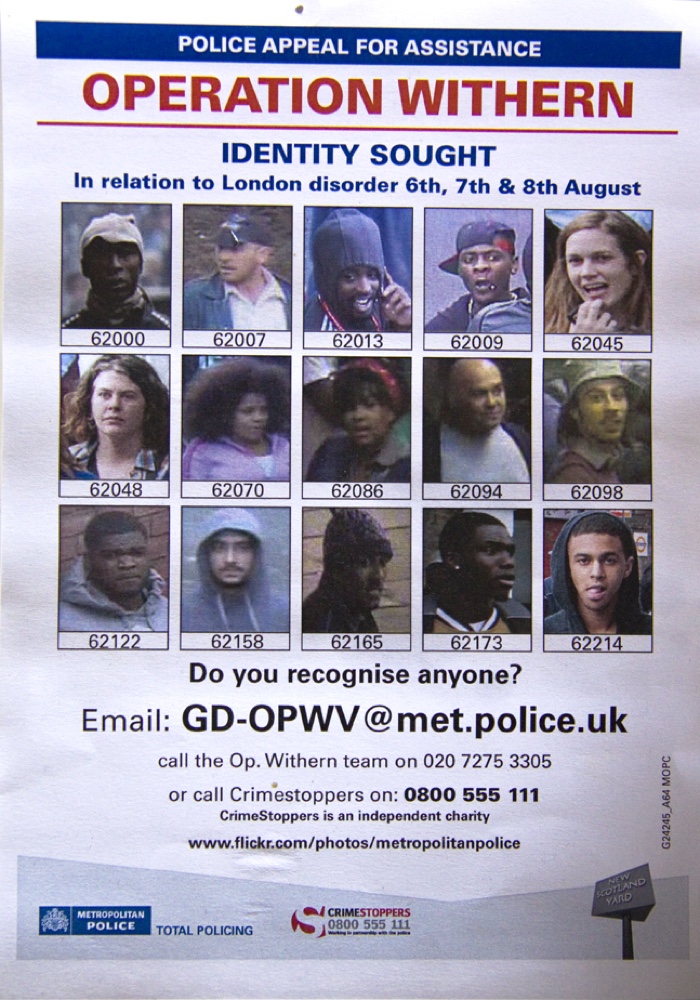 Daniel Mayrit, You Haven't Seen Their Faces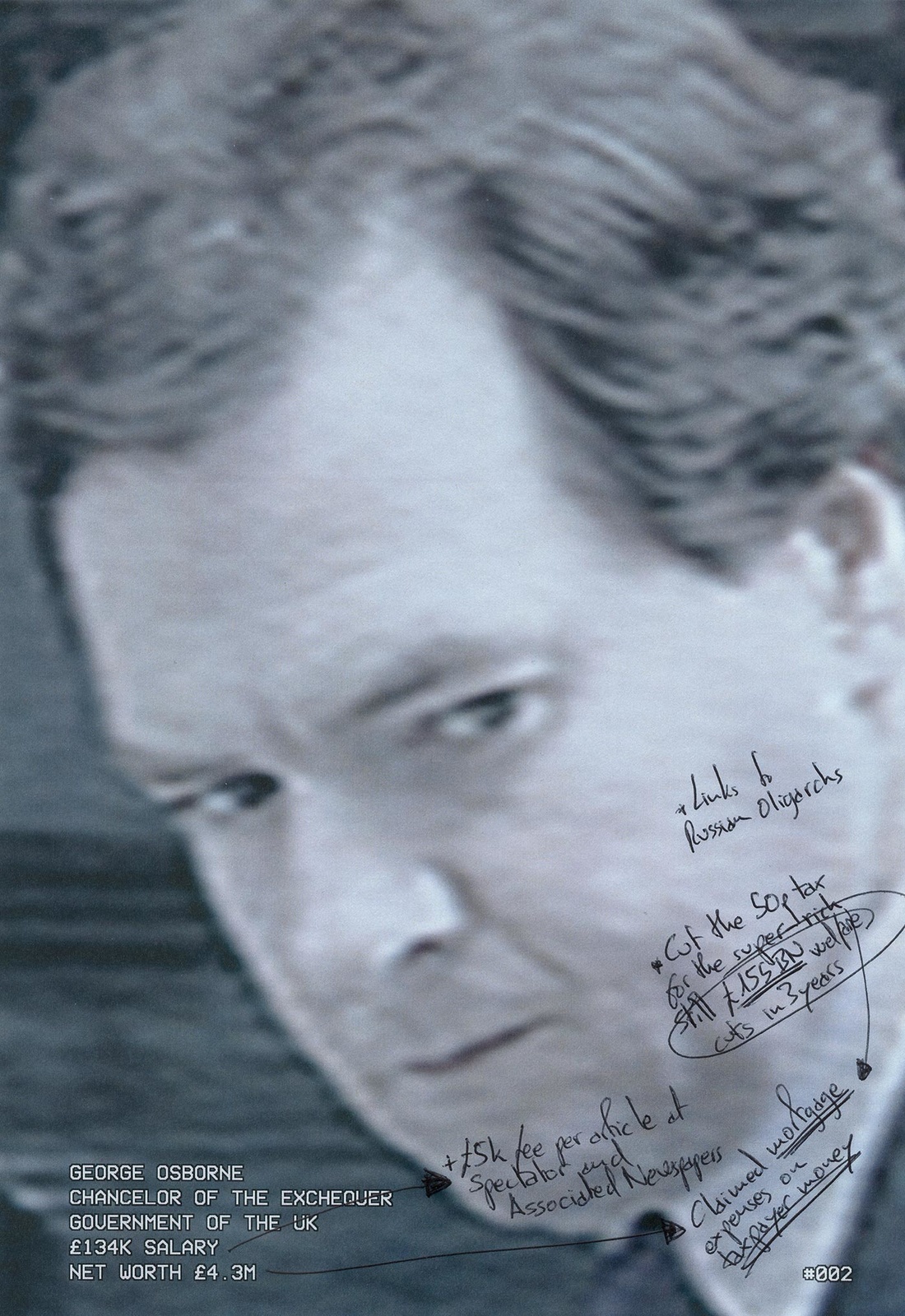 Daniel Mayrit, You Haven't Seen Their Faces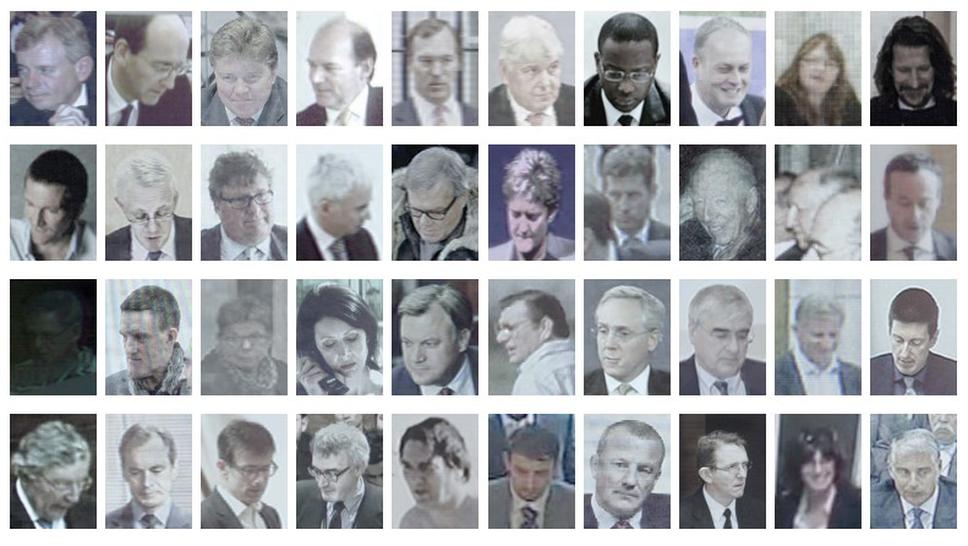 Daniel Mayrit, You Haven't Seen Their Faces
A few snapshots of the exhibition: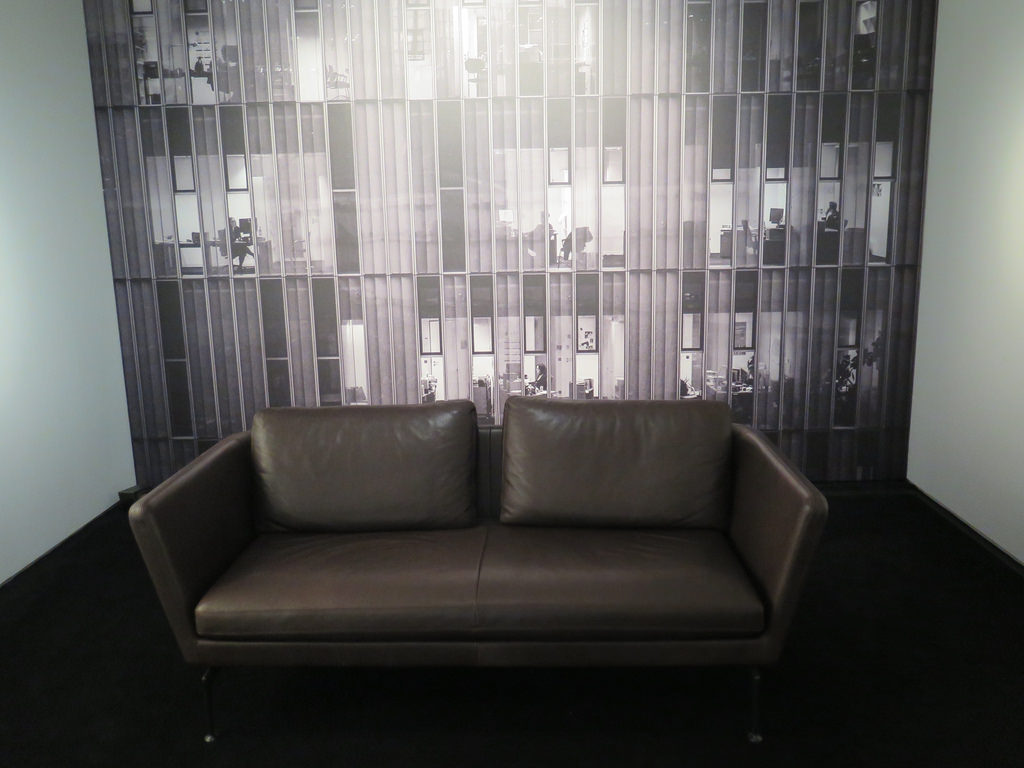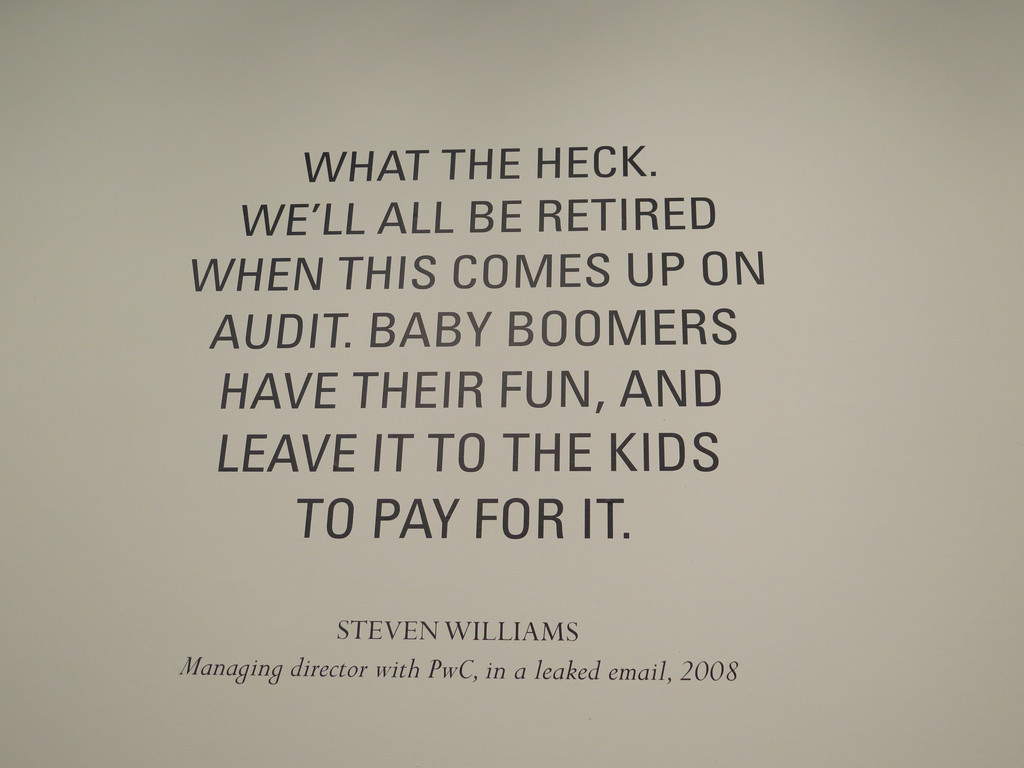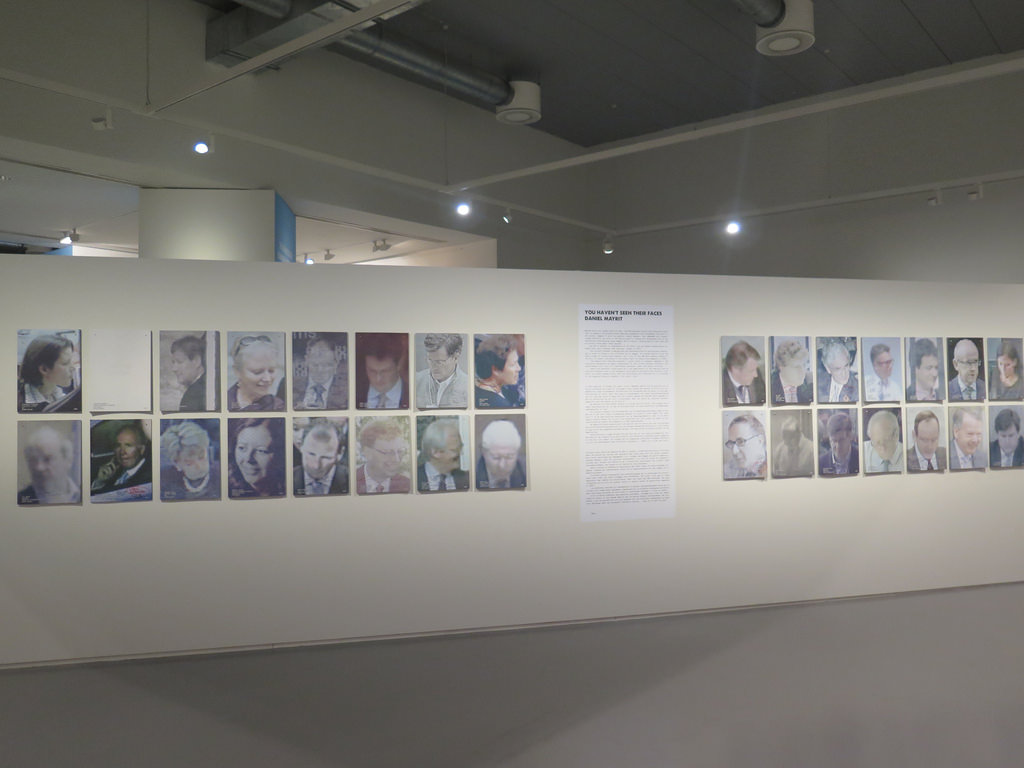 Show Us the Money was curated by Rein Deslé. The exhibition remains open at FOMU, the Photography Museum in Antwerp until 09 October 2016.
There's an excellent tour of the show with audio interviews of Carlos Sottorno and David Mayrit as well as lots of images on Canvas. The text is in dutch.