Earlier this summer Urban Tapestries received confirmation of an award from the Engineering & Physical Research Council of UK for a Visiting Fellowship by artist, activist and engineer, <a href="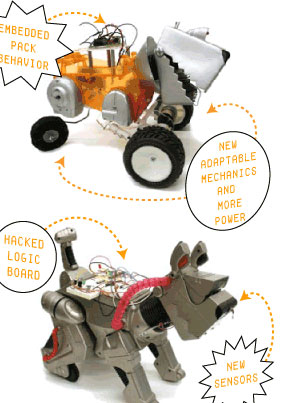 Natalia Jeremijenko.
Her Feral Robotic Dogs are ordinary robotic dog modified by adding inexpensive, of-the-shelf gas sensors. The dogs initially intended for entertainment can be used as activists instruments for exploring (and contesting) local material conditions.
(details in Smart mobs.)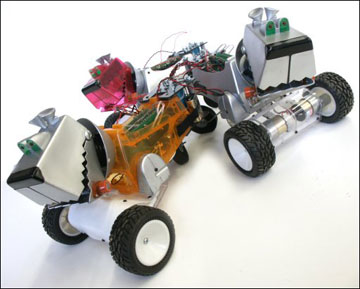 During the fellowship the UT group plans to develop interfaces between reconfigured robot dogs and Urban Tapestries for hobbyists to turn consumer toys into tools for social activism – adding new sensors to detect environmental pollution and map it via UT. The aim of the research is to develop and demonstrate possibilities for people to adapt technologies for their own benefit, taking emerging technologies (like UT) and combining them with grass roots hobbyist practices for social and cultural ends.
From Urban Tapestries weblog.
Related: Have a jog with Urban Tapestries, Dog Lab.