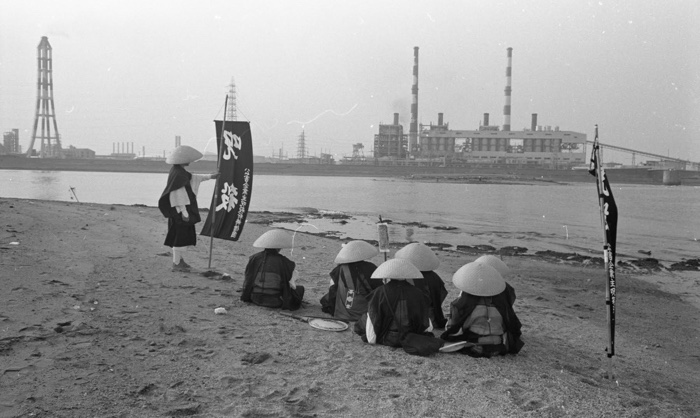 Mitsutoshi Hanaga Collective of Monks Praying to Kill Owners of Corporations Responsible for Environmental Pollution at the Suzuka River in Yokkaichi, 1970. Photo: Mitsutoshi Hanaga Estate
In the 1960s, pollution in Japan caused the spread of fatal conditions such as the Itai-itai disease and Yokkaichi asthma. In spite of scientific investigations, local politicians, bureaucrats and business owners put profits before people's health and poisonous industrial waste continued to be released in the environment.
In 1970, a small group of Buddhist monks, exasperated with the lack of governmental intervention, decided to protest. They adopted the name Jusatsu Kito Sodan (Group of Monks Bringing the Curse of Death) and traveled to some of these contaminating industrial sites. Equipped with conch instruments and books of curses and incantations, the monks formed a procession, drumming, chanting, praying, and performed ceremonies with the objective of cursing factory owners to death.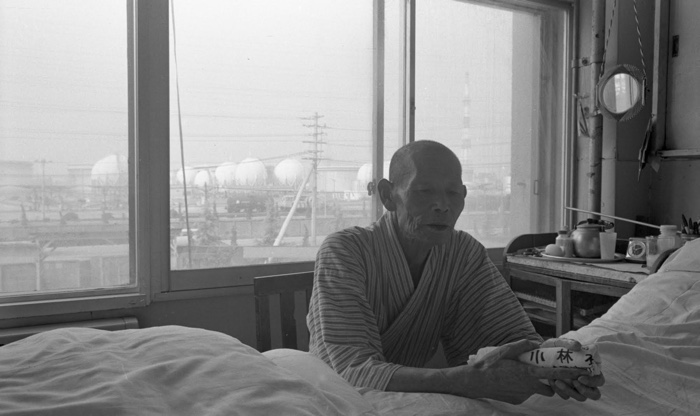 Hokkaichi asthma sufferer. Photo: Mitsutoshi Hanaga estate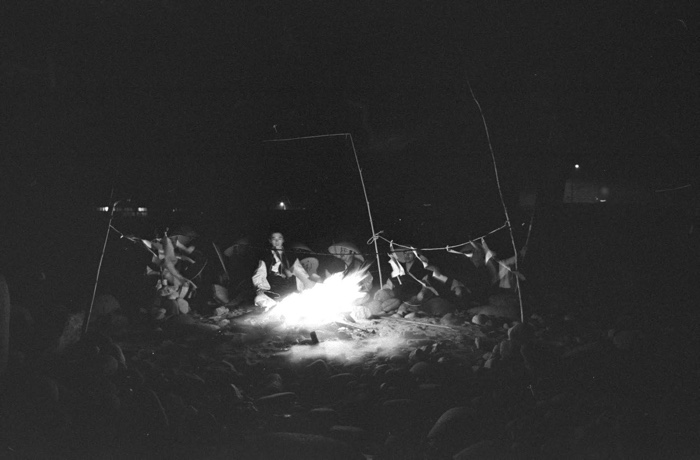 Jusatsu Kito Sodan rituals in action, 1970. Photo: Mitsutoshi Hanaga estate
Jounalist, reporter and photographer Mitsutoshi Hanaga followed their crusade to document this early example of anti-corporate and anti-government activism.
Jusatsu Kito Sodan fought for spiritual and physical retaliation on behalf of the dead, and exposed injustices in society. "The group challenged industrialists with counter-murder attempts, legally considered as an "impossible crime" that could not be prosecuted in their judiciary system." (via)
I discovered this intervention while visiting Emergency Exit, curated by Ana Mizerit, Bojana Piškur, Zdenka Badovinac and Igor Španjol, at +MSUM in Ljubljana. The show remains open until 11 September 2022