Public Space? Lost and Found, edited by Gediminas Urbonas, Ann Lui and Lucas Freeman.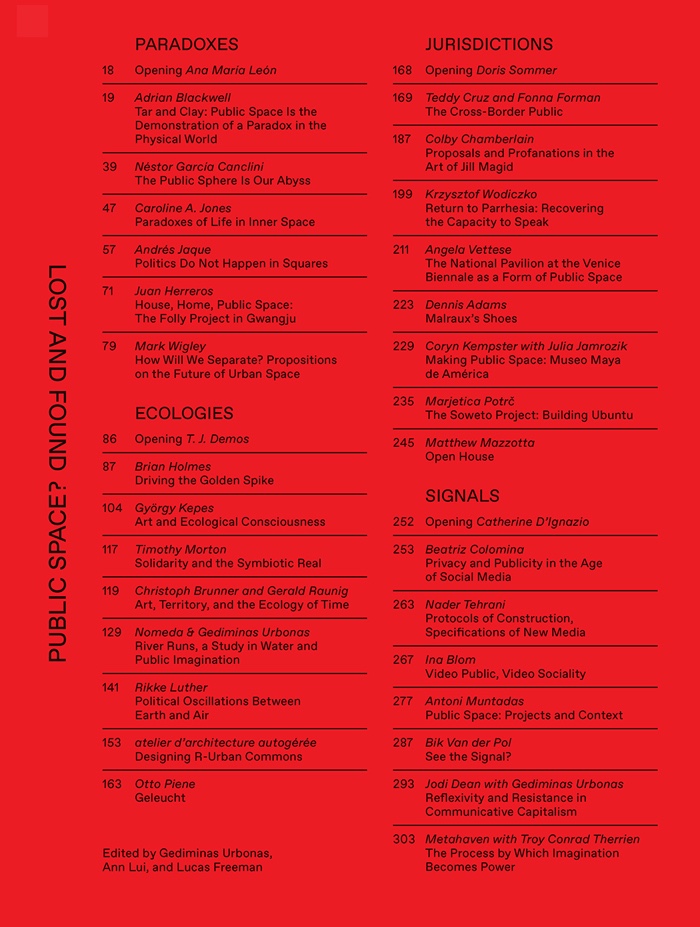 Publisher MIT Press writes: "Public space" is a potent and contentious topic among artists, architects, and cultural producers. Public Space? Lost and Found considers the role of aesthetic practices within the construction, identification, and critique of shared territories, and how artists or architects—the "antennae of the race"—can heighten our awareness of rapidly changing formulations of public space in the age of digital media, vast ecological crises, and civic uprisings.
Public Space? Lost and Found combines significant recent projects in art and architecture with writings by historians and theorists. Contributors investigate strategies for responding to underrepresented communities and areas of conflict through the work of Marjetica Potrč in Johannesburg and Teddy Cruz on the Mexico-U.S. border, among others. They explore our collective stakes in ecological catastrophe through artistic research such as atelier d'architecture autogérée's hubs for community action and recycling in Colombes, France, and Brian Holmes's theoretical investigation of new forms of aesthetic perception in the age of the Anthropocene. Inspired by artist and MIT professor Antoni Muntadas' early coining of the term "media landscape," contributors also look ahead, casting a critical eye on the fraught impact of digital media and the internet on public space.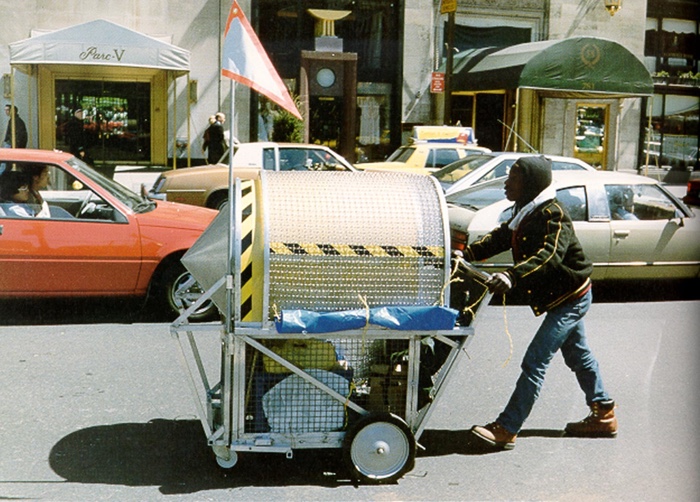 Krzysztof Wodiczko, The Homeless Vehicle, New York, USA. 1988-89
Matthew Mazzotta, Open House, 2013
Yet another book about public space and how it needs to be creatively defended against the attacks of rampant privatization!? I hear you but this one is not your run-of-the-mill publication on public space, i promise.
First of all because the authors. The book brings together the texts and views of artists, architects, critics, designers, practitioners and theorists whose work i've been admiring for years: Beatriz Colomina, Brian Holmes, Krzysztof Wodiczko, Andres Jaque, Antoni Muntadas, Metahaven, Timothy Morton, Teddy Cruz and Fonna Forman, Marjetica Potrc, i could go on and on. I also discovered new voices such as the one of Matthew Mazzotta whose Open House looks like a private home but unfolds to create a theater that hosts free concerts, movie screenings and plays for people living in York, Alabama. Or Angela Vettese who wrote a long and fascinating essay about the function of the national pavilions at Venice Biennale in a time of gloablization, fragmentation of the national identity and questioning of what a modern state can be.
A second reason why i found the book so interesting is that it looks at public space through two timely yet often overlooked lenses (at least in this type of book): technology and the anthropocene. The section titled Ecologies extends beyond the environmentalist movement and looks at the new shapes and forms that public space might adopt in a geologically transformed and constantly shifting world. The last section of the volume, Signals, attempts to re-situate our understanding of and access to public space in a digital age characterized by information overload, social media, unbridled surveillance, blending of the physical and virtual but also by 'post truth'.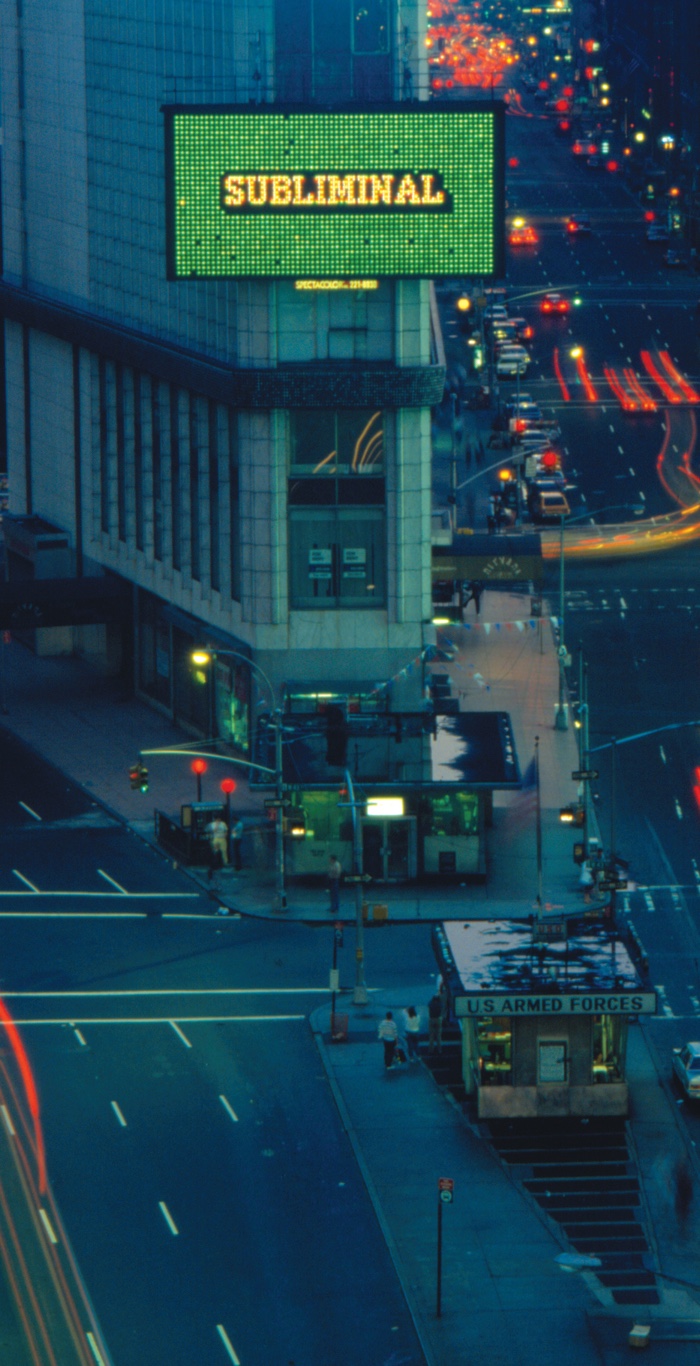 Antoni Muntadas, This Is Not an Advertisement, 1985. Photo
Public Space? Lost and Found is a truly exciting book. It has a more optimistic outlook on the issue of public space than i would have myself and it backs its confidence with plenty of examples and thoughts that illustrate the role that creative minds can have in devising, realizing and redefining public space. There is enthusiasm in this book but also lucidity. Many of the projects discussed built a public space but only temporarily. And most of them are not the magical results of the cogitation of a lone, brilliant mind but of a collective effort that has often involved marginalized communities.
Public Space? Lost and Found originated as a symposium and exhibition at MIT's Program in Art, Culture and Technology. But don't let this seemingly theoretical background fool you: there's cultural criticism, rebellion and backbone in this book!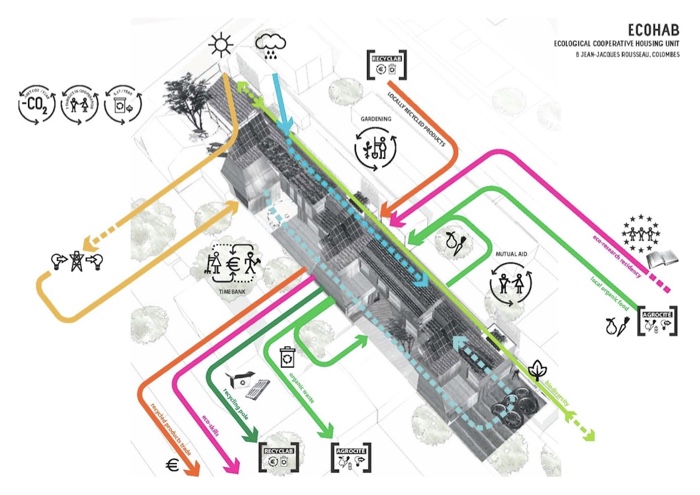 atelier d'architecture autogérée (AAA) / studio for self-managed architecture, The EcoHab unit, 2014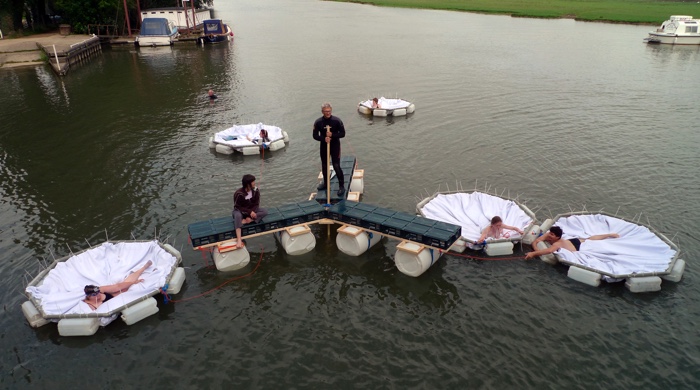 Nomeda and Gediminas Urbonas, River Runs, 2012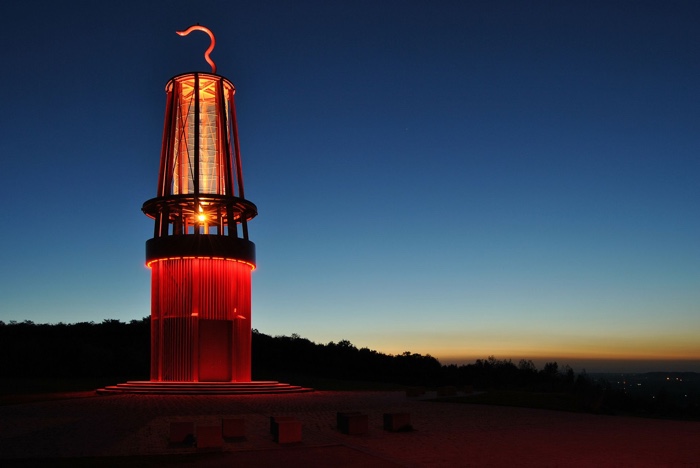 Otto Piene, Das Geleucht (Mining Lamp), 1998-2007 (Halde Rheinpreußen, Moers, Germany)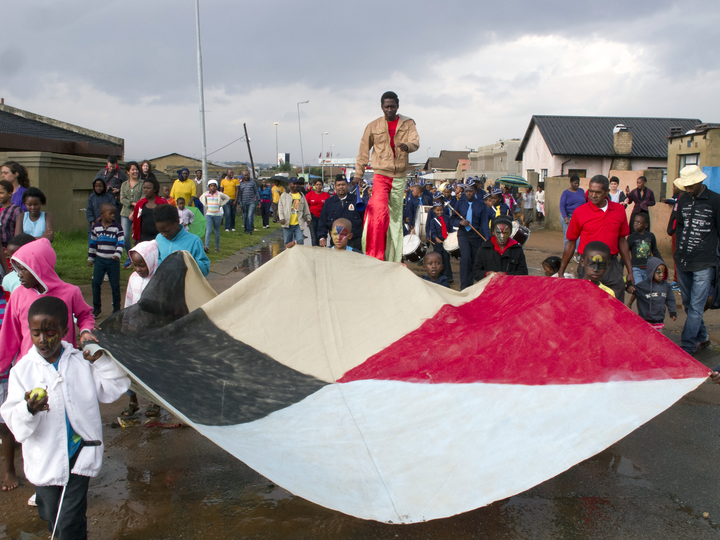 Marjetica Potrč, The Soweto Project: Ubuntu Park, 2014. Photo by Terry Kurgan
Here's what the book looks like inside: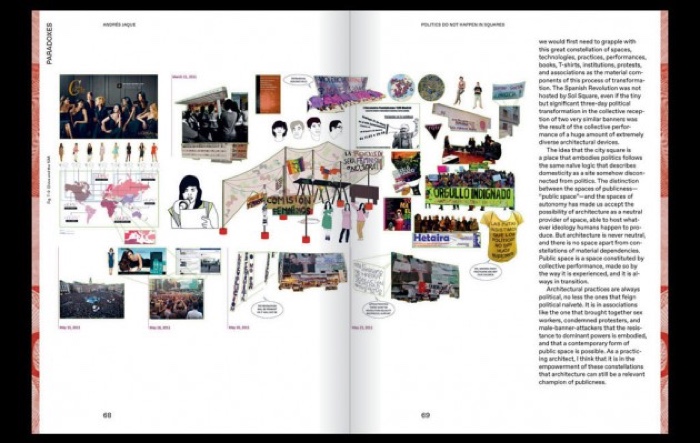 Inside the book Public Space? Lost and Found. Photo via abitare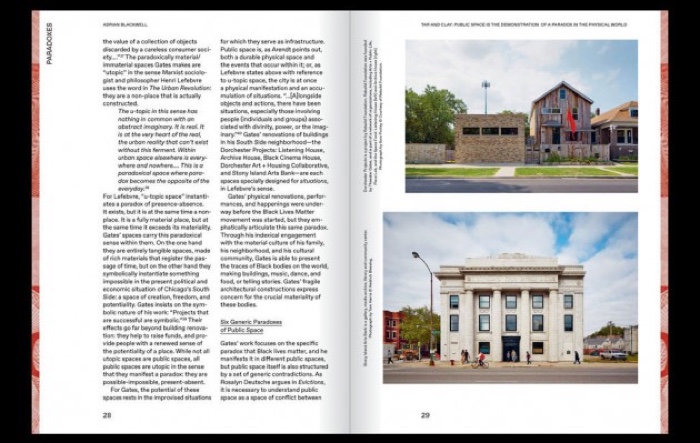 Inside the book Public Space? Lost and Found. Photo via abitare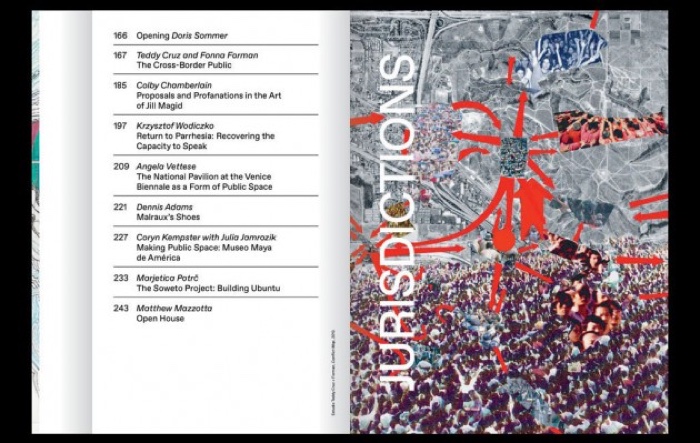 Inside the book Public Space? Lost and Found. Photo via abitare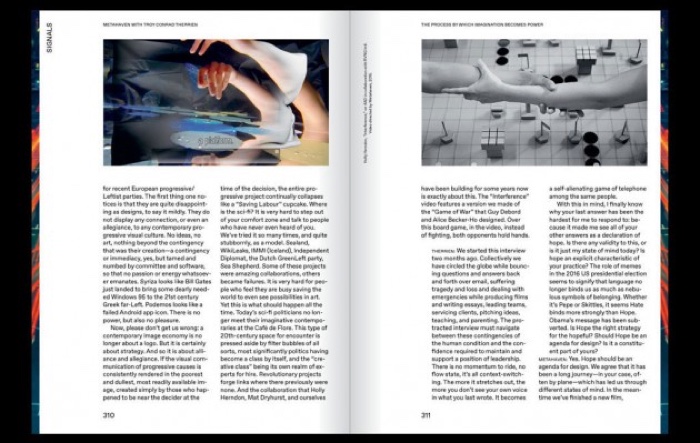 Inside the book Public Space? Lost and Found. Photo via abitare