The last time i blogged about Postopolis was two months ago. The idea of getting to grips with a report that had to chronicle a criminally long day was a bit intimidating. The fifth day of our blogathon in Mexico DF started at noon and ended at 10 pm. We were braced for the worst but the whole day was over in no time, thanks to some brilliant presentations and a friendly weather. No time to yawn nor complain. Since the schedule ran without a pause, we either came with picnics or ran down the street between two presentations to grab snacks and drinks.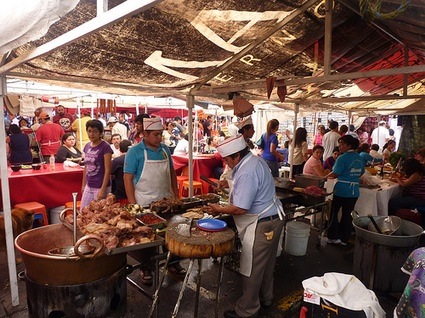 Street market…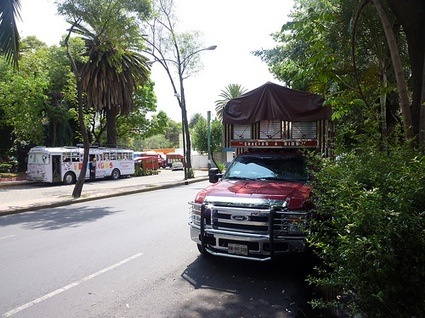 at the other side of the street….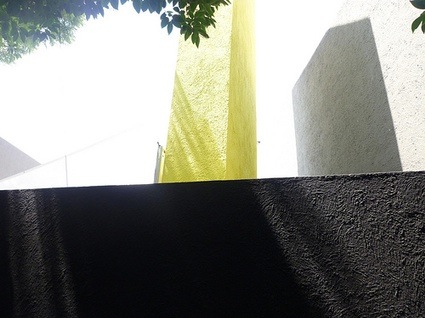 of Museo El Eco where Postopolis was taking place
I'll kick off the report with Julio Cou Cámara who gave what turned out to be everybody's favourite presentation. Cámara is part of an emergency team that regularly dives into the liquid garbage of Mexico City.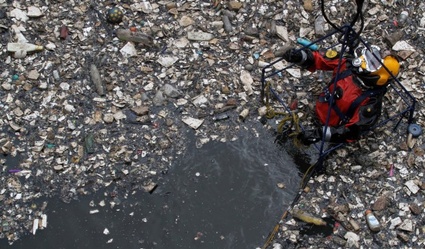 Photo: AP
He is one of the two men who dive into the sewer system to clear blockages, repair pumps, take out debris and ensure that contaminated waters don't overflow and inundate city streets, subway tunnels, or people's homes.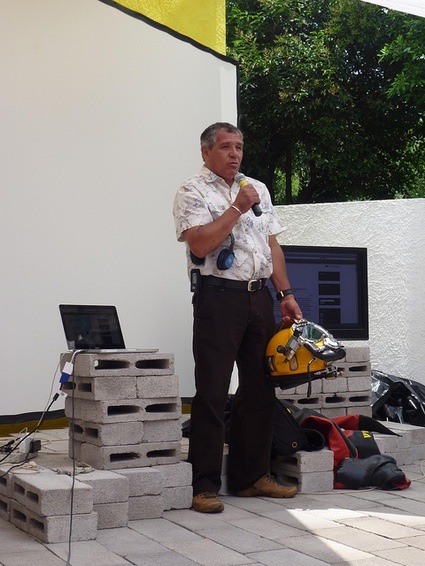 Once he has entered the stinking sewage, Cámara can't see anything. The water is so black and thick with all sorts of garbage, excrement, even corpses of murdered people, dead animals, car parts that any light would be useless, its beam can't go through.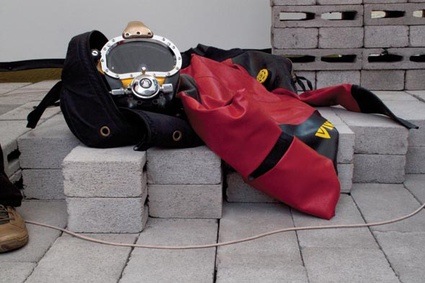 (Image by Tomo)
At the request of Nicola Twilley who had invited him to Postopolis, Cámara brought his equipment with him. The diver has to wear a suit thick enough to protect him from any sharp object (syringe, bits of glass, etc) that might cut through the garment, harm and infect him as well as a heavy-looking helmet embedded with a microphone and headphones to allow him to receive instruction from the surface.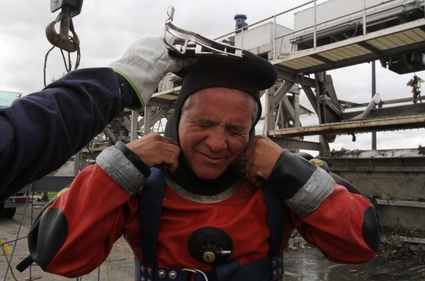 Photo: AP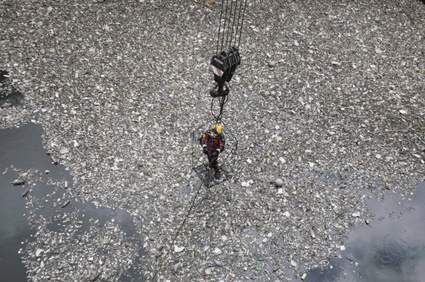 Photo: AP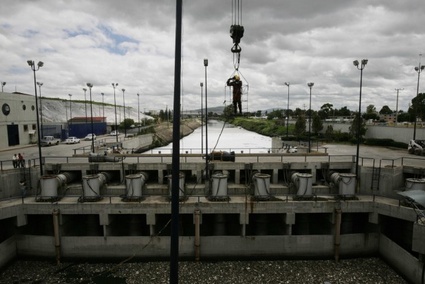 Photo: AP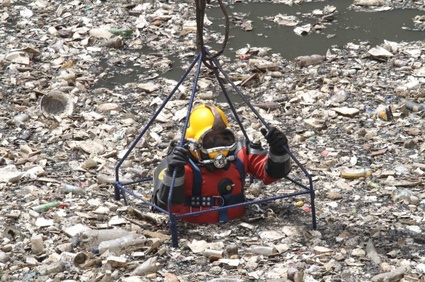 Photo: AP
Nicola at Edible Geography has a much better write-up of Julio Cou Cámara's presentation. And if you'd rather read the text in spanish, Tomo has translated it for you.
Postopolis brought also a fascinating talk by architect and researcher María Moreno Carranco about Santa Fe or City Santa Fe, one of Mexico City's major business districts. Built some 20 years ago on the site of a garbage dump, Santa Fe consists mainly of highrise buildings surrounding a large shopping mall. The district also includes a residential area built like fortresses, luxury condominium towers and college campuses, among other facilities.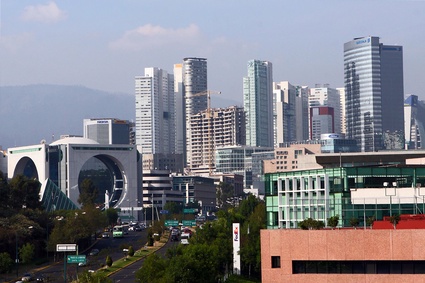 (image)
Although some would say that Santa Fe is a resounding success, more critical voices raise their concerns over the streets devoid of passersby and other activities, the inadequate public transportation network, insufficient public spaces, street lightning and pedestrian areas, problems with water infrastructure not solved. Santa Fee seems to be a dysfunctional island, its glass and steel corporate towers of the new Santa Fe are surrounded by modest neighborhoods of cinder block apartments.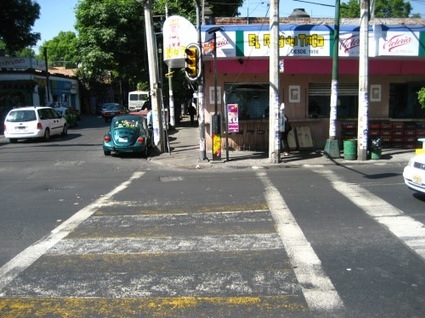 Image by Rodrigo Díaz
Ethel and Cesar from dpr-barcelona had invited Rodrigo Díaz, an architect originally from Chile and expert in urban planning, to tell us about his experience as a militant pedestrian in Mexico DF.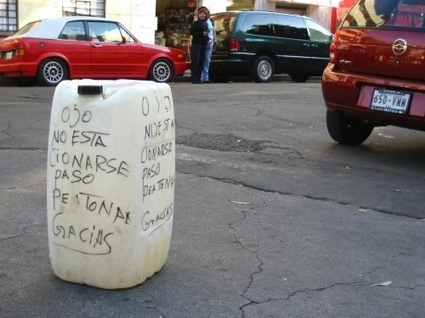 Image Rodrigo Díaz. The text says "Beware! Don't park your car. Passage for pedestrians. Thank you"
Díaz has never owned a car and he argued quite convincingly that living the pedestrian life in Mexico DF might be much easier than most drivers think. Especially with a network of buses and metro that keeps getting more efficient. Although Mexico is presented as a metropolis asphyxiated by traffic and car exhaust where some people spend up to 4 hours per day stuck in their car on their way to and from work, only 1 in 4 people actually owns a car. Yet Mexico was built for the motorized minority, the city lacks sidewalks and infrastructures for pedestrians. There isn't either any governmental measure inviting people to use their car only when it's wiser to do so. As the architect explained in one of his posts, a higher percentage of the population in countries such as Denmark or The Netherlands own a car but people would rather bike or walk to move over short distances. Or use public transports at peak traffic hours.
Previous Postopolis stories.