I've known for a while that Manchester is far cooler than London. The Northern Quarter, the art festivals (FutureEverything, Abandon Normal Devices), affordable vegan places, genuine love of alternative culture, etc. Even its National Football Museum has a pretty decent art programme. I can now add a new entry to the list: Ancoats.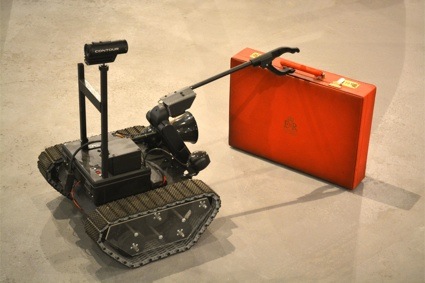 Shift//Delete, Suspect Package at Politika. Photo Upper Space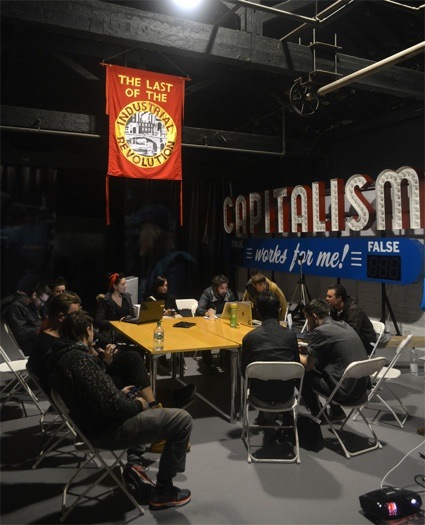 Politika Crypto Party. Photo Upper Space
I had never heard of Ancoats before i went to the Politika event a few days ago. Ancoats is a few minutes (well, rather 20 minutes) walk from the Northern Quarter. The area has been called "the world's first industrial suburb" and nowadays its canals and former mills and glass factories are being turned into spaces for artists and, inevitably, fancy lofts for moneyed office gents and ladies.
Upper Space, a group of 'insurgent arts activists' which engage with social and environmental justice issues, took up the renovated engine room of a former cotton mill in Ancoats to organize a series of exhibition, workshops, screenings, talks and public interventions. Each of the selected works and discussions invited citizens of Greater Manchester to reflect on possible alternative and resistance to consumerism and the disempowerment that it represents. The events explored themes related to the Ancoats community, social network structures used for activism, people's relationship to capitalism, sustainability in urban context, and campaigning effectively for social change.
I wish i could have spent more time at Politika's workshops and other events but i did have a good look around the exhibition and i'd say that the selection of works was really REALLY good. Most of the installations, videos and objects documented actions that were brave, witty and happened in the public space.
Here's a far too short selection: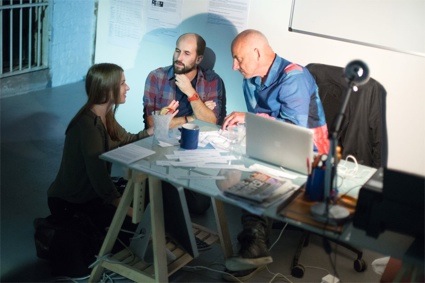 Robin Hood Minor Asset Management Cooperative representatives at the launch of Politika. Photo Upper Space
Robin Hood Minor Asset Management Cooperative (RHMAM) is an asset management cooperative whose mission is to bend the financialization of economy into the advantage of precarious workers. RHMAM developed what they called a Parasite Algorithm that hooks to the brains of the financial elite at Wall Street and puts their knowledge to work for the cooperative. Profits are then shared with "Robin Hood Projects," including "grants for creative work, no interest loans, or anything else," to be determined by the members of the cooperative. I'm going to investigate that one further because it sounds brilliant. But no need to wait for my follow-up post, just sign up and become a member!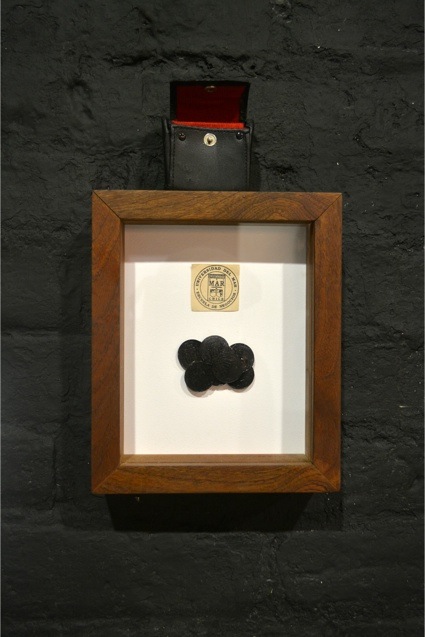 Francisco Tapas (aka Papas Fritas), Ash coins at Politika. Photo Upper Space
In May of 2014, Francisco Tapia – aka 'Papas Fritas', burned $500 million of student loans contracts from the Universidad del Mar, and freed students from their debt. The private, run-for-profit university is a notorious money laundering society for various real estate companies. The Chilean artist and activist sneaked into a vault at the university, removed tuition records and then burned the documents, rendering it nearly impossible for the Universidad del Mar to call in its debt. He later exhibited the ashes inside a camper van as an art show.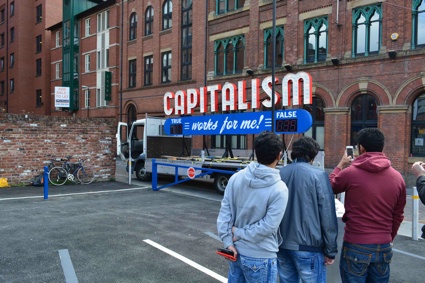 Steve Lambert, Capitalism Works for Me. Politika. Photo Upper Space
Intervention at Labour Party Conference, Manchester 2014
As part of Politika, Upper Space collaborated with Steve Lambert and drove the artist's gigantic Capitalism sign on a truck tour to the Labour party conference in Manchester on September 21st. We wanted to engage citizens of Manchester by taking the elephant out of the room, and down to the conference to generate discussion, debate and conversations about our relationships with the 'C' word – Capitalism.
The little truck trip was a great idea because if there's one place where this work belongs it's outside of an art gallery.
Shift//Delete, Act of Parliament
Shift//Delete's Act of Parliament projection is as silly as it is spot on. He turned the Gherkin, the iconic building of London's financial district, into the world's biggest penis. And the bankers into wankers.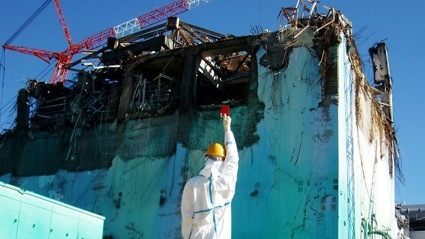 Chim Pom, Red Card, 2011
One of the members of Chim Pom worked undercover at the Fukushima nuclear plant and photographed himself dressed wearing a radiation protection suit and holding up a red card in front of the destroyed plant.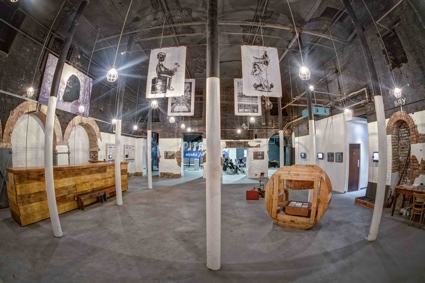 Exhibition view (the engine room) of Politika. Photo Upper Space
Why don't we ever see anything like that in London? Why the apathy (please, feel free to contradict me, you'd actually do me a favour)? It's not as if capitalism doesn't give us enough reasons to cry over here, right?
Politika was the starting point of a 4 year community-led project and it is part of a broader reflection involving local residents about the issues that include the loss identity (and place) of the traditionally working class, regeneration policies in the area, the community relationship to wider socio-political ideologies, etc. I'm definitely looking forward to Upper Space's upcoming moves.
More images from Politika: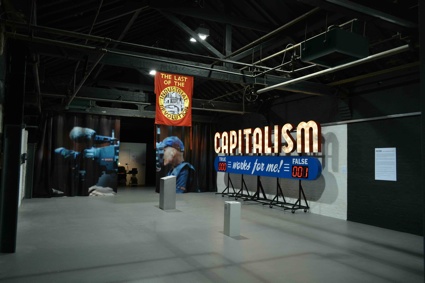 Politika. Photo Upper Space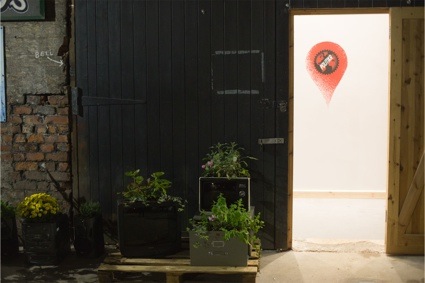 Politika launch. Photo Upper Space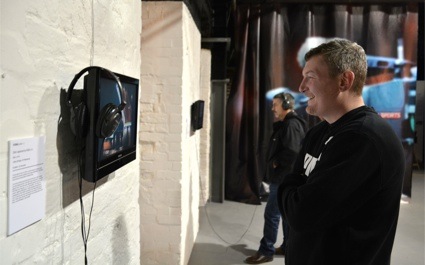 Politika launch. Photo Upper Space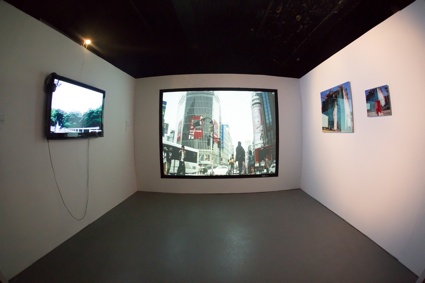 Chim Pom at Politika. Photo Upper Space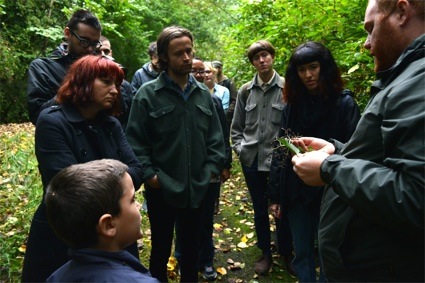 Urban Foraging for Politika. Photo Upper Space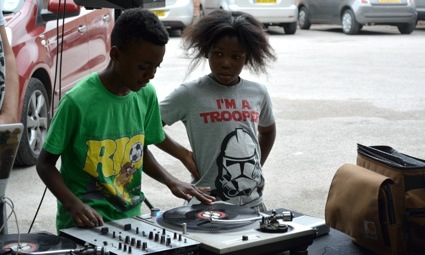 Workshop outside for Politika. Photo Upper Space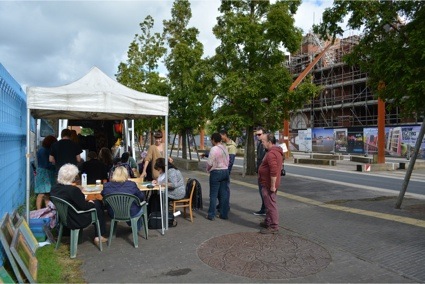 Politika workshop. Photo Upper Space
Politika workshop. Photo Upper Space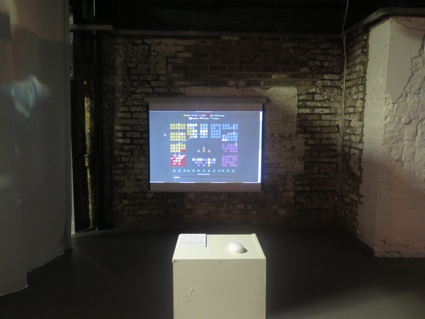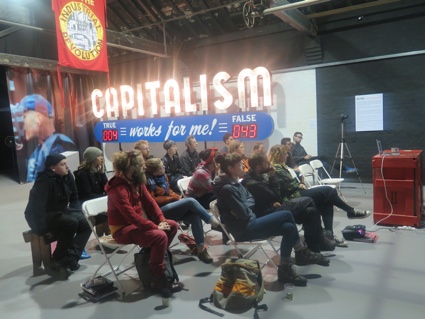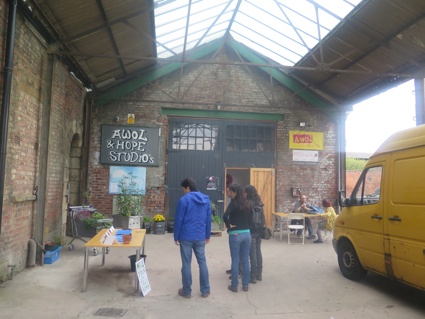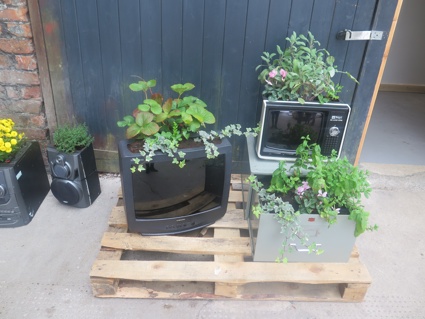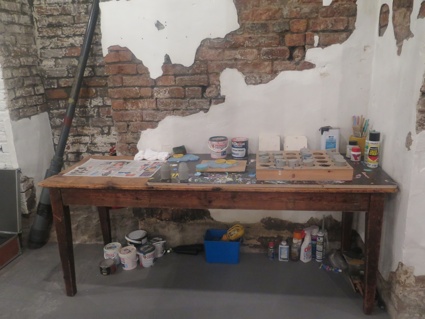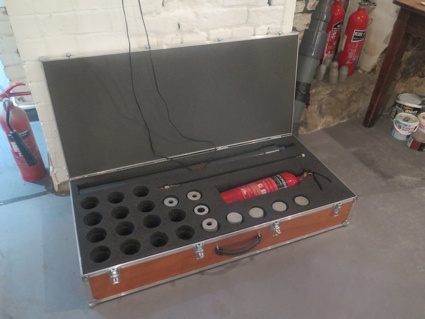 Check out also Politika: Art & Local Power In Manchester, UK on Important Cool.