Last week, i was invited by innovation lab to participate to their annual Nordic Exceptional Trendshop in lovely Aarhus, Denmark. I'll probably come back to the conference later this week. In the meantime, allow me to fire a lazy and nevertheless enthusiastic little post about Julie Nord – Xenoglossy, one of the exhibitions i saw at the ARos museum.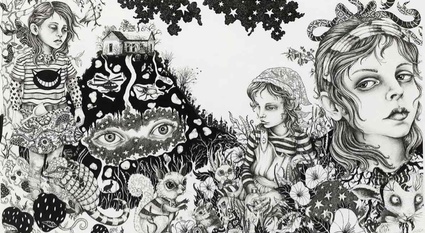 Living Hill, 2007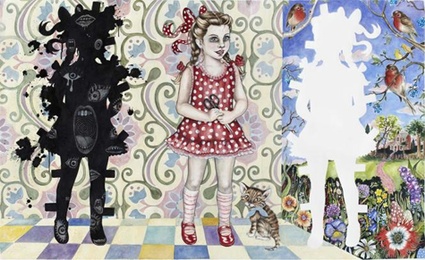 No Title (The Paper Doll's House), 2010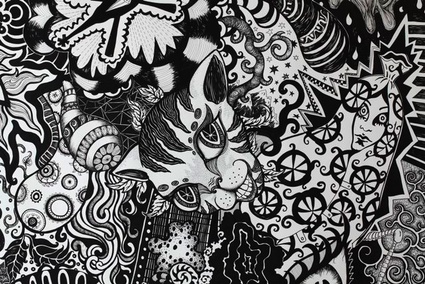 The Smoke from the Chemney (detail), 2010
The artist's ink drawings and watercolours send delicate little girls with inscrutable eyes and blond locks into a dark fairytale inhabited by mutants, helicopters, angry flowers, skulls, monsters and paper cut outs.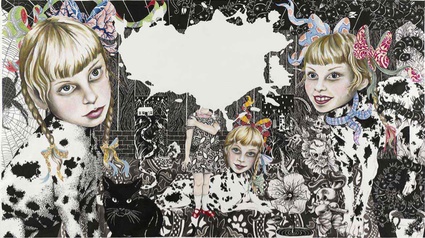 The Roommates, 2007
The title of the show, XENOGLOSSY, is unlikely to provide visitors with the clues to the meaning of this deranged children's-storybook. The term is applied to denotes a putative paranormal phenomenon in which people suddenly become fluent in a language of which they otherwise are completely ignorant.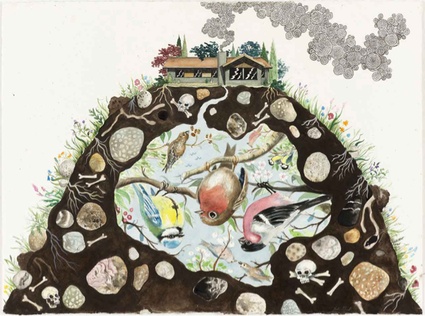 House on a Hill, 2008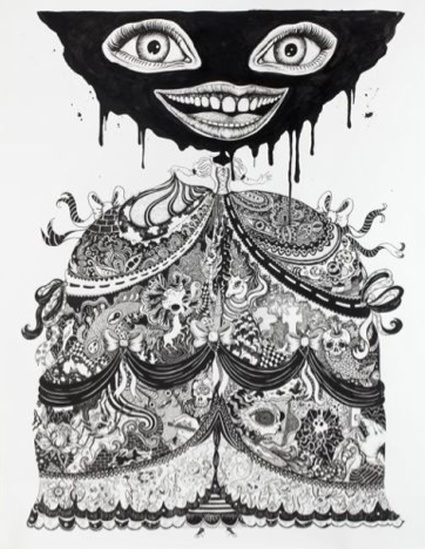 Homecoming Queen, 2010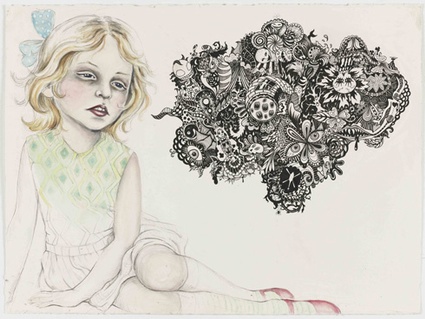 Julie Nord, Speaking in tongues, 2008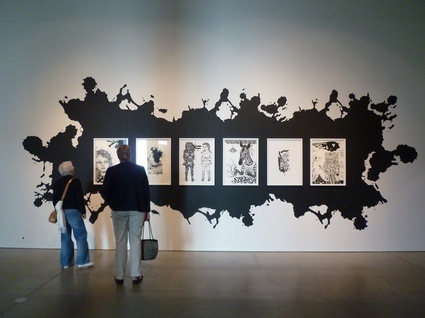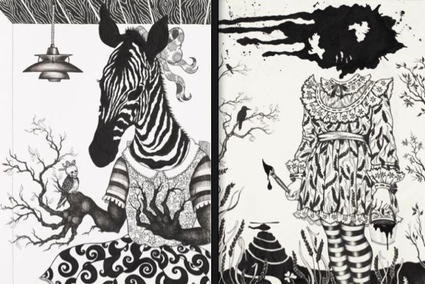 Domestic Scene (detail), 2009 and The Painter, 2009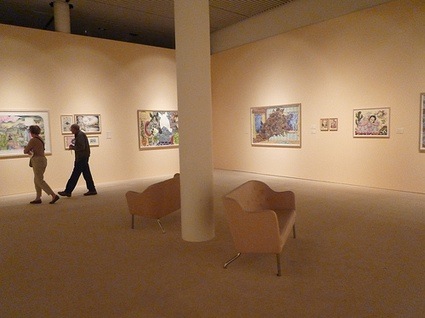 View of the exhibition space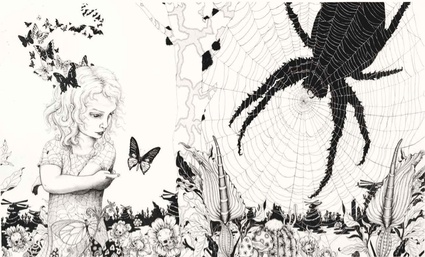 Somewhere Not That Far Away, 2004
Julie Nord – Xenoglossy is on view until November 21st, 2010 at ARos Aarhus Kunstmuseum, Denmark.