Inside CERN. European Organization for Nuclear Research, by Andri Pol. With contributions by author Peter Stamm and Director-General of CERN Rolf Heuer.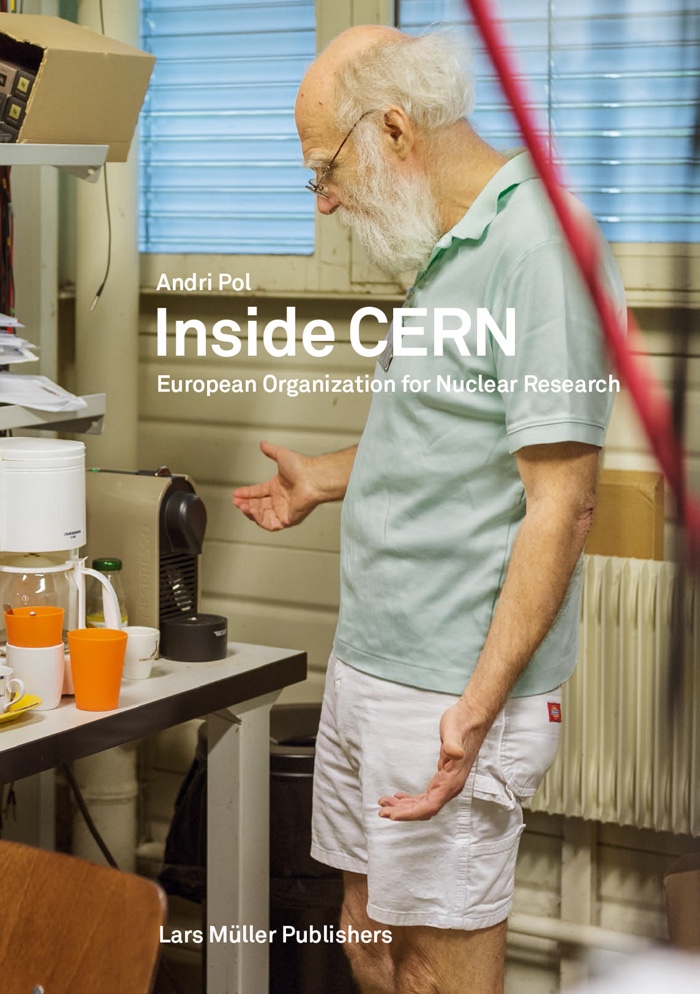 Lars Müller Publishers write: For most people locations that hold a particular importance for the development of our society and for the advancement of science and technology often remain hidden from view. They are separate and protected, such as CERN, the European Organization for Nuclear Research, close to the city of Geneva. CERN is best known for its giant particle accelerator. Here researchers from around the world take part in a diverse array of fundamental physical research, in the pursuit of knowledge that will perhaps one day revolutionize our understanding of the universe and life on our planet.
The Swiss photographer Andri Pol and author Peter Stamm mixed with this multicultural community of researchers and followed their work over an extended period of time. In doing so he created a unique portrait of this fascinating world. The cutting-edge research is given a human face and even if we don't fully understand the processes at work, the pictures allow us to perceive how in this world of the tiniest particles the biggest connections are searched for. With an explanatory text and scientific-philosophical essay.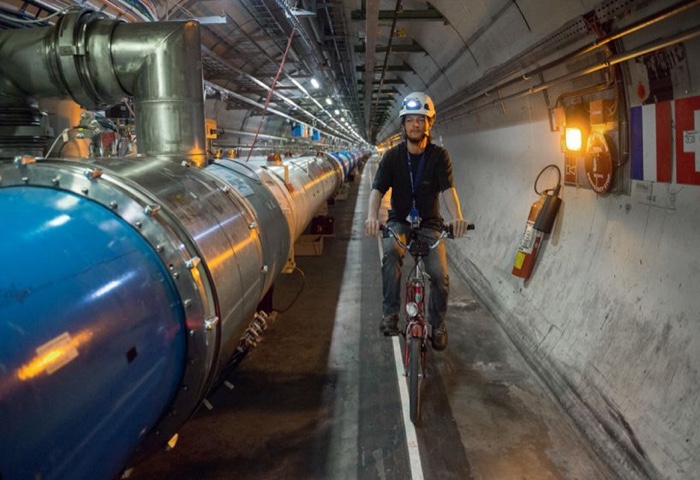 Andri Pol, Inside CERN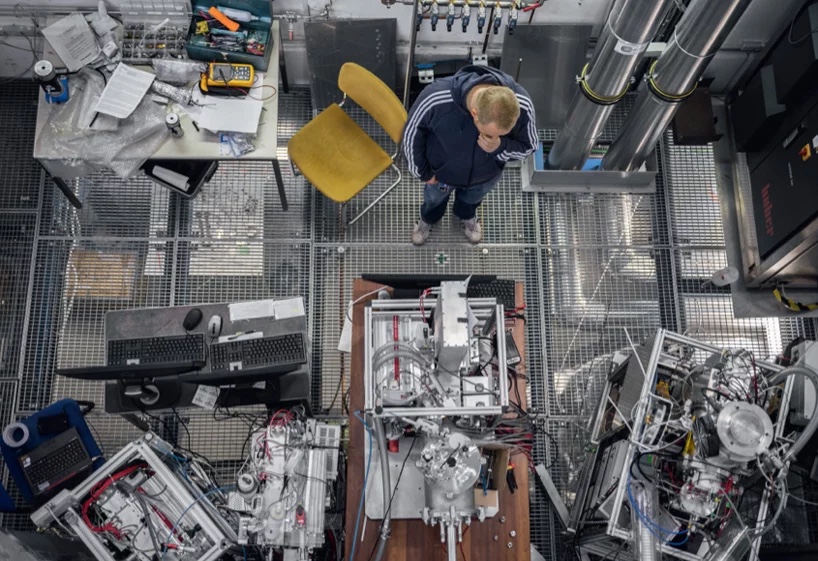 Andri Pol, Inside CERN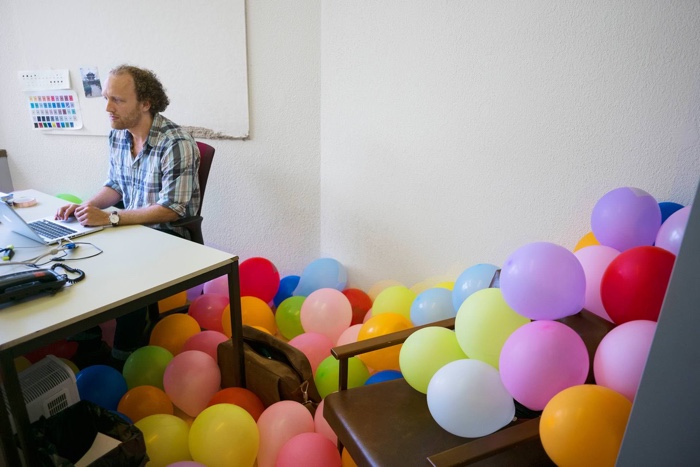 Andri Pol, Inside CERN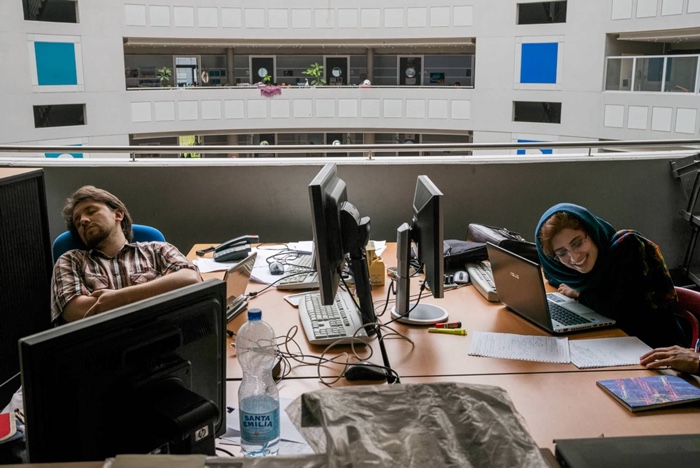 Andri Pol, Inside CERN
The world of fundamental research is made of blackboards, laptops, intimidating machines, server rooms, grey corridors, cables, fans and cables, cables and piles of paper, etc. But it's also a place where you can spot a Justin Bieber poster, ball games on the lawn, empty bottles of wine, queues at the canteen, a couple of pets here and there, a bit of ballroom dancing and someone biking along the 27 km-particle accelerator.
Andri Pol's Inside CERN photo series reveals the daily life of the thousands of physicists and other individuals who are involved in world-class experiments most of us can barely understand. We know that they attempt to answer questions such as "What is the origin of the matter?" and to propose a scientific take on the philosophical enquiry: "Where do we come from?" but other than that, we tend to get lost in the details of their research.
Pol's images communicate the ordinary of the extraordinary. They don't explain particle physics but they do a great job at bringing to light its context, atmosphere, thrill and actors. Amusingly enough the setting is every bit as shabby as the experiments are innovative. And yet you can perceive the curiosity, passion and creativity at play. Science needs books like this one, books that inspire young people to study physics or chemistry, books that make fundamental research a bit more tangible at a time when some would like us to doubt its importance and value.
One thing i'm embarrassed to admit though: there's nothing (apart from my dog Elvis) as photogenic as a big, complicated machine.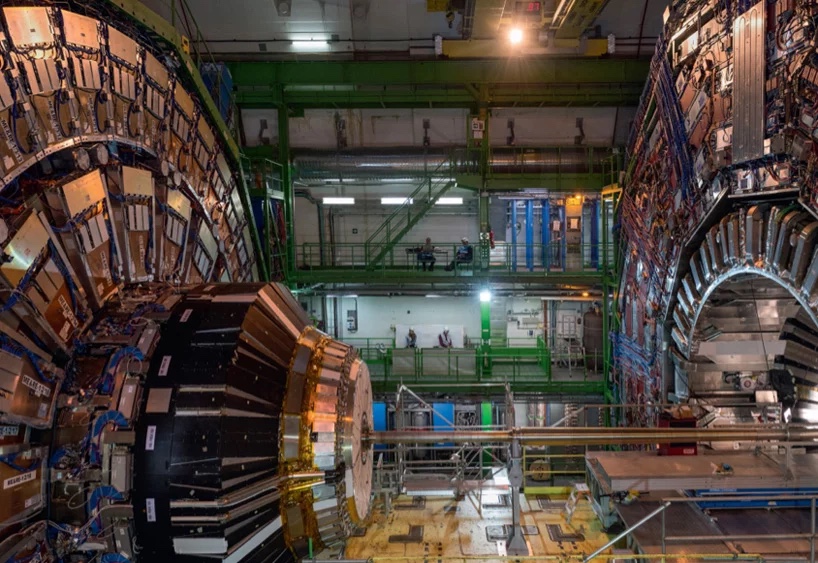 Andri Pol, Inside CERN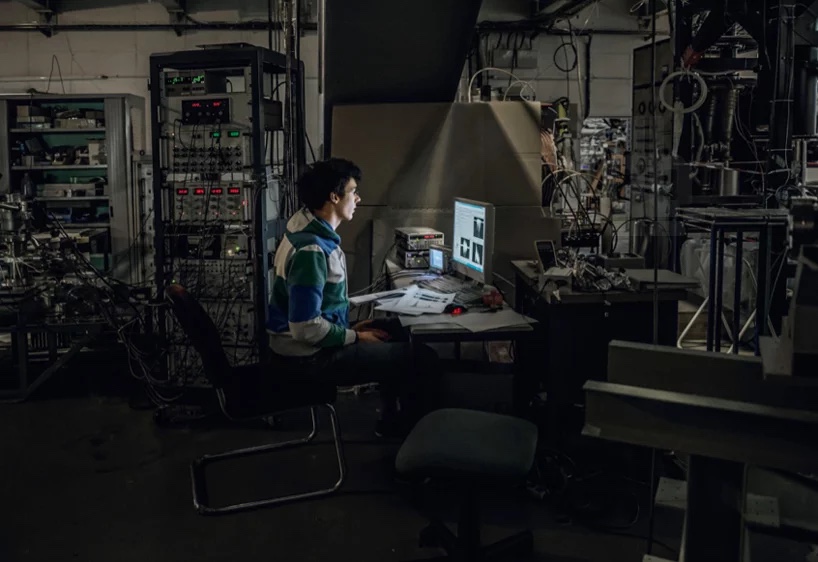 Andri Pol, Inside CERN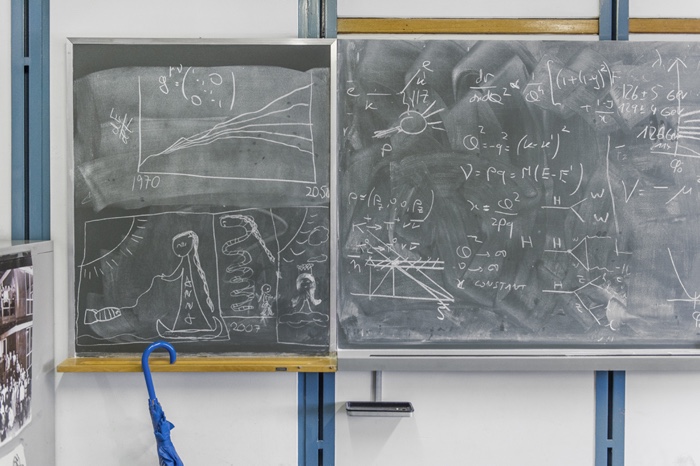 Andri Pol, Inside CERN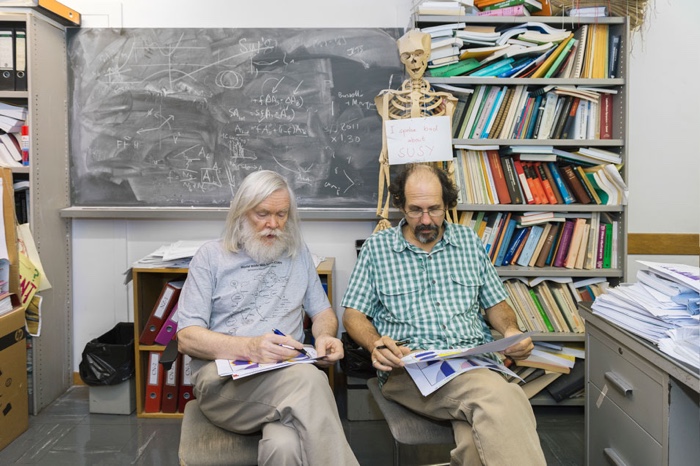 Andri Pol, Inside CERN

Andri Pol, Inside CERN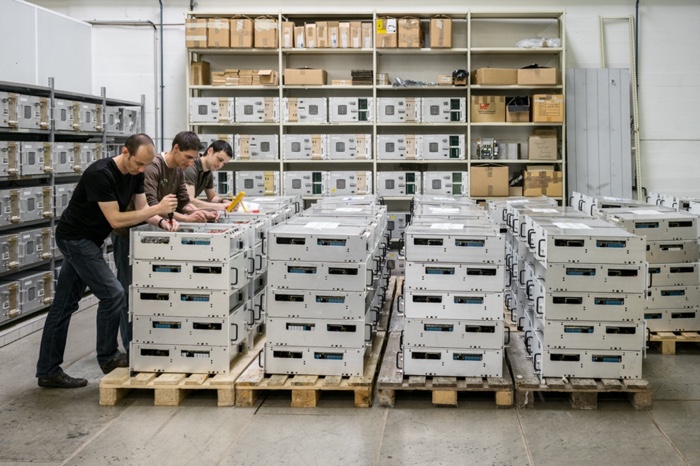 Andri Pol, Inside CERN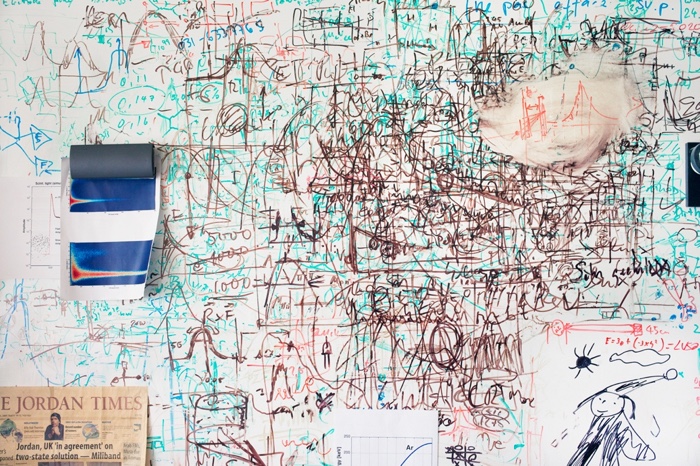 Andri Pol, Inside CERN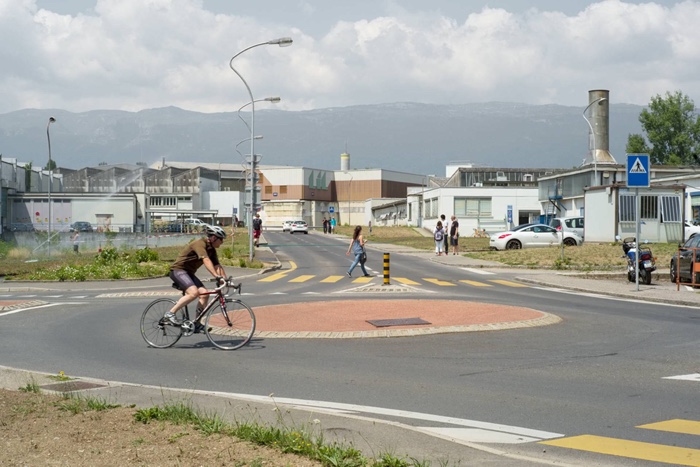 Andri Pol, Inside CERN