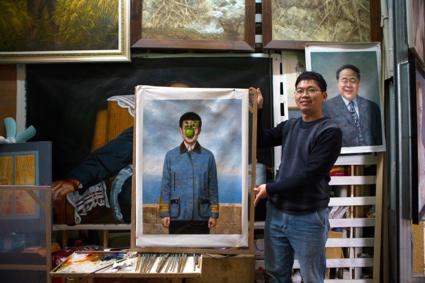 Imitation Chapter 3-1
Imitation, Imitation is another project exhibited at the RCA graduation show, this time in the Design Products department (Platform 13.)
Zhenhan Hao explored China's copy culture in an attempt to go beyond the 'illegal', 'vile' and 'evil' epithets that are usually associated with the practice. In the artist/designer's own words:
I have taken on the guise of an agent and am managing two research-practices simultaneously under different social contexts. In China, I have proposed a new production model for craftspeople in Dafen village and Jingdezhen, 'the porcelain capital of China', to imitate and create at the same time. Together, we co-produced a series of improvised products that sought to inspire the imitators to explore their imagination and creativity.
Hao asked artisan imitators to use their own imagination and customize the goods that would otherwise have been mere replicas of 'Western' artworks and fashion items. He commissioned a suit, a series of ceramic vases as well as oil paintings. He would suggest that the workers stick to what they are used to (imitating famous fashion brands or Impressionist painters) while adding something personal. A cobbler created footwear that mix the design of traditional Church's shoes with the bold colour of trainers. And tailors designed a suit by mixing western aesthetics (in particular the famous Barbour jacket) with traditional Chinese patterns and symbols: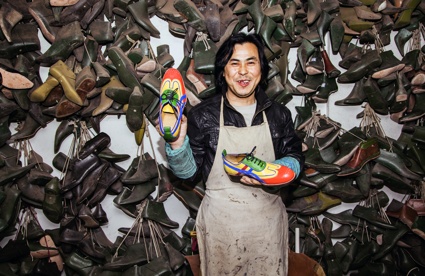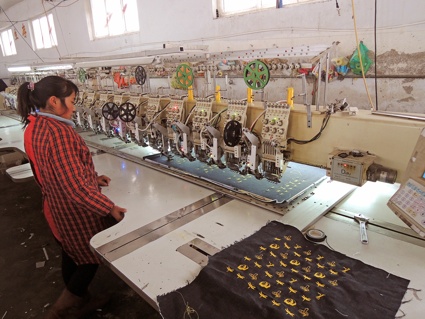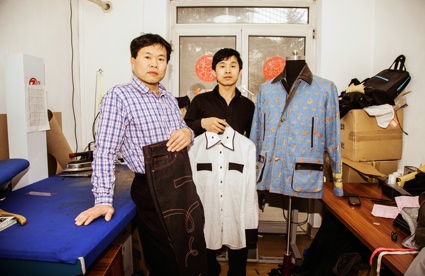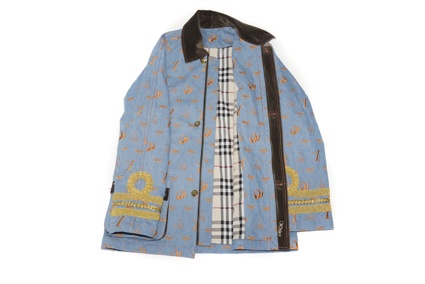 A painter specialized in replicating Van Gogh oils pictured his own bedroom in the style of the Dutch post-Impressionist: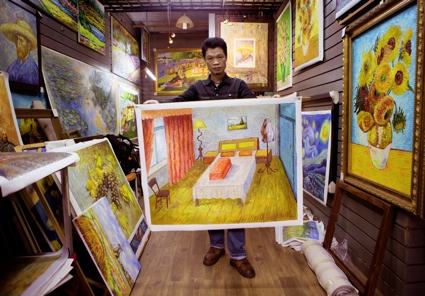 Imitation Chapter 5-1
The vases add another layer to the project as Hao asked the ceramists to 'document' their craft and its context by painting their tools and workshops on the surface of the vase:
Imitation Chapter 4-1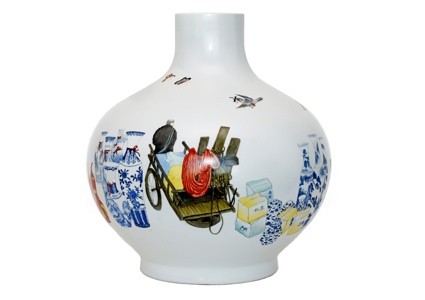 Imitation Chapter 4-1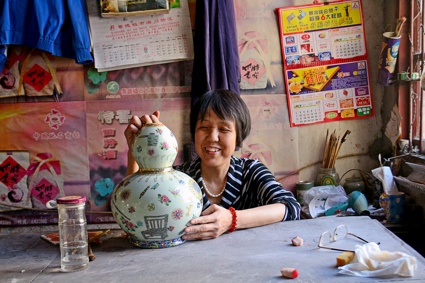 Imitation Chapter 4-1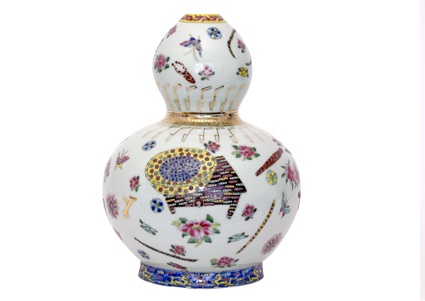 Imitation Chapter 4-1
The artist did some kind of reverse experiment in London where he introduced Chinese imitation culture through a workshop with the absurd aim of mimic-drawing perfect circles.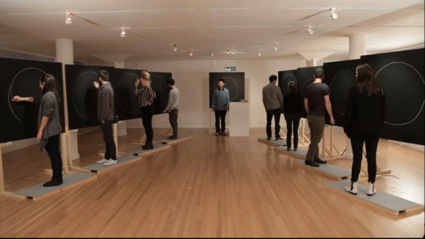 Imitation Chapter 6-1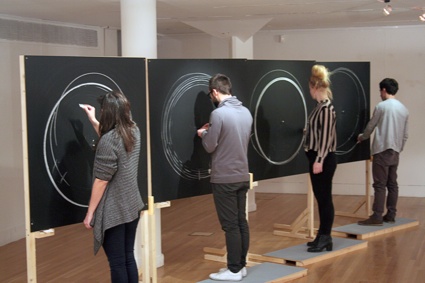 Imitation Chapter 6-1
I'll leave the conclusion to Zhenhan Hao:
As a Chinese national studying in London, I attempt to exploit the cultural differences and normative principles to uncover the complexity of imitation in the contemporary Chinese context. However, rather than delivering value judgments, or repeating the platitudes of political relativism, I am committed to revealing unknown matters and unfamiliar processes and keen to exploring an alternative ethic and aesthetic of imitation through my commission as a methodology as well as participatory interventions and practices.
Related story: Err (or the creativity of the factory worker), a conversation with Jeremy Hutchison.