Found on the flickr sets for unofficial 'favorite photos' of the staff of the Otis Historical Archives of the National Museum of Health and Medicine, in Washington DC: set 1, 2 and 3.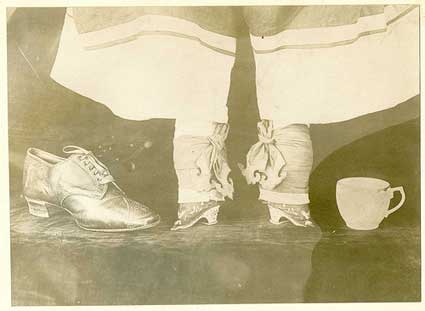 Orthopedics; feet of Chinese woman, bound, compared with tea cup and American woman's shoe. World War 1 era
See also: Four x-ray views of footbinding, ca. 1948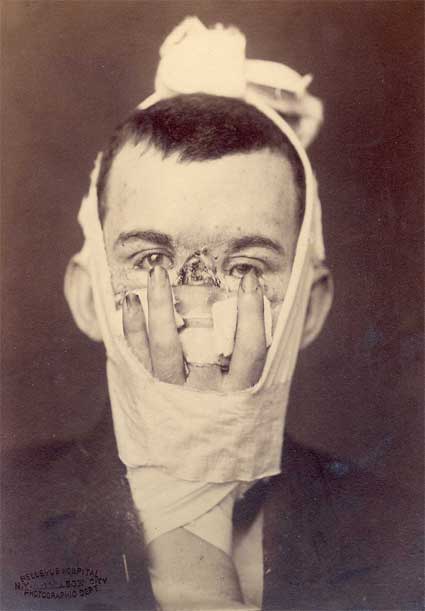 Rhinoplasty. Loss of nose due to an injury, and replacement by a finger in 1880. Surgery by Dr. E. Hart, photo by OG Mason, both of Bellevue Hospital, NY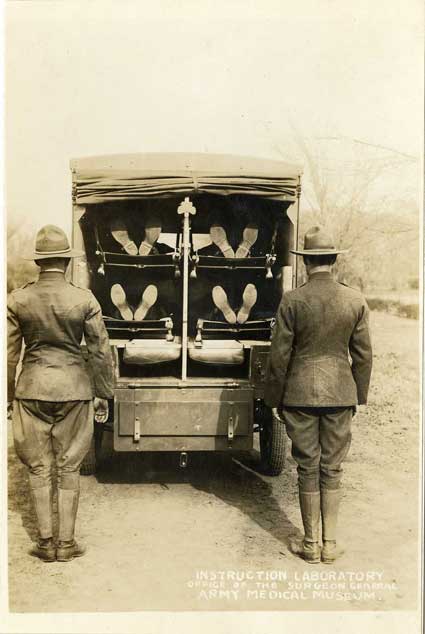 Ambulance drill. Four litters loaded. World War 1
On the homepage: Masks worn during experiments with Plague. Philippines, probably around 1912.
Via morbid anatomy.