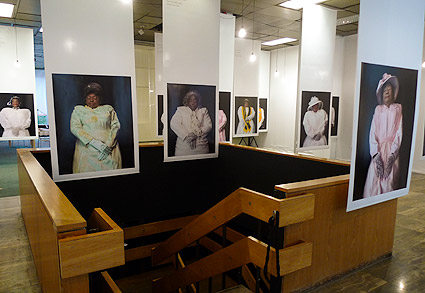 Last weekend, I had the chance to check out the current exhibition called Ik R.I.P. at Mediamatic Amsterdam, which has recently relocated to a very central spot in a former bank on Vijzelstraat, escalators and all. Like the two previous 'Ik'-shows, this one revolves around the idea of self-representation on the internet, but this time it's all about death.
"…not a happy topic, but it is important nonetheless. Besides arranging your funeral, obtaining a life insurance and drafting your will it can be useful to think about what you leave behind in the online world. You may have a profile on Mediamatic.net and other networks, perhaps you write a blog or chat with people who live on the other side of the world. What happens to all those affairs if you suddenly pass away?"
Tackling these issues are a range of artists, most prominently in the space The Travelers by Elisabeth Heyert. A series of portraits "taken after death in Harlem New York. Photographed against a black background, using the techniques of making formal portraits of the living, these photographs explore what qualities make us seem human before and after death."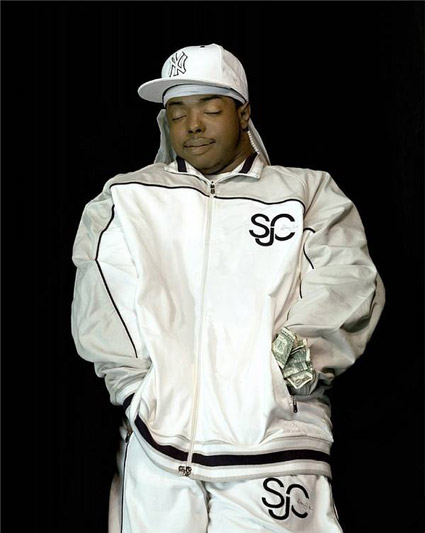 Elisabeth Heyert's Travelers
Auriea Harvey and Michaël Samyn aka Tale of Tales are showing a game called The Graveyard in the darkened basement, in which the player walks an old lady through a cemetery and eventually sits her down on a bench to access a Dutch song, which is actually a quite sad experience. They describe 'The Graveyard' not as a game as such, "but as an interactive painting". I'd say it clearly is a game, but one which hits a somber note that is fairly hard to achieve in this medium.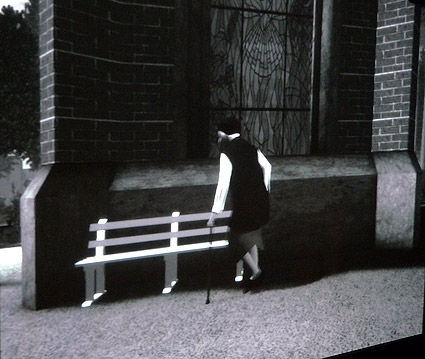 The Graveyard
Upstairs, in a brightly lit small room there's a wonderful selection of incredible Ghanaian coffins, one of which has been custom-crafted by a gentleman called Eric Adotey Naah after a sketch of Mediamatic graphic designer Anuschka Linse's "ideal coffin" and then shipped to Amsterdam. It's quite an incredible and well-documented story and the coffin looks like a crazy bear.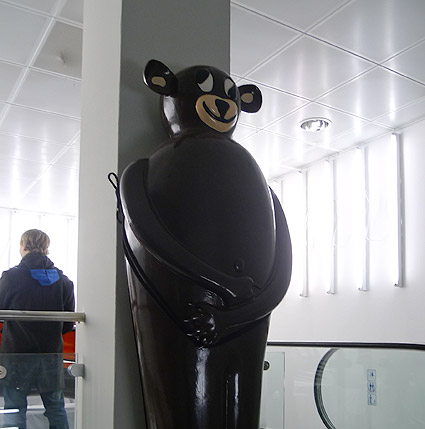 Anuschka Linse's ideal coffin
Further projects include a coffin where you can test-die and have your picture taken using their ever-evolving RFID projects, coffin-making workshops and more.
On March 12th eBoy will lecture about their Mission Eternity and on the 13th they will host a Digital Stowaway Workshop which will "ensure that your digital remains will be safely stored for eternity."
Ik R.I.P. runs through April 12th.
More photos.