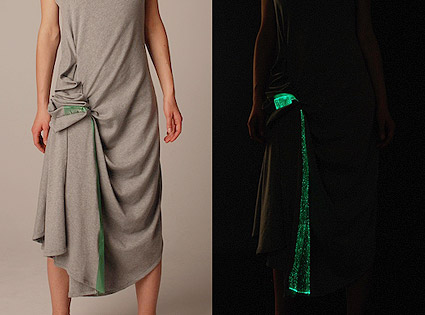 Designer Sabine Münch has created some luminescent pieces for her show at the fashion-department of Berlin's FHTW. Every dress sports a patch of Luminex – a glowing fiberoptic textile which can be cut, sewn and folded like ordinary fabric.
More photos on Flickr!
Related: Shiny Purse, Electric costumes, Emotional clothing, Electric Skin.