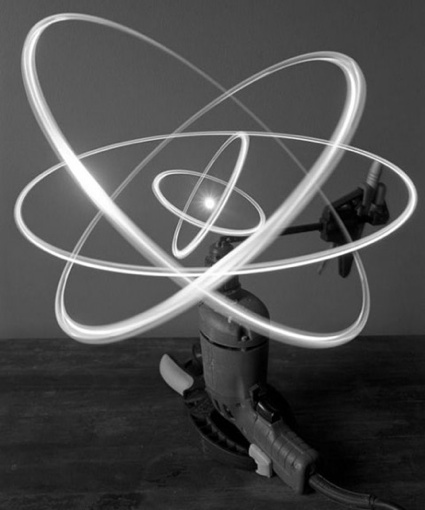 Atomic Model, 2008
LABoral Centre of Art and Industrial Creation is opening today the exhibition Experimental Station which explores how art and impossible science draw together and intertwine. The show is remarkably interesting and refreshing even for someone like me whose job is to see art&science exhibitions, read (or even write) art&science books and discuss with the art&science crowd on a daily basis. It's very garage science with artists i had never heard about before and others whose work i had only encountered in art fairs and small galleries so far. Proper report will follow shortly –it will be enthusiastic to say the least– but before i head back to Laboral for the opening performance by O Grivo, here's just a few words about one of the works i discovered in the exhibition.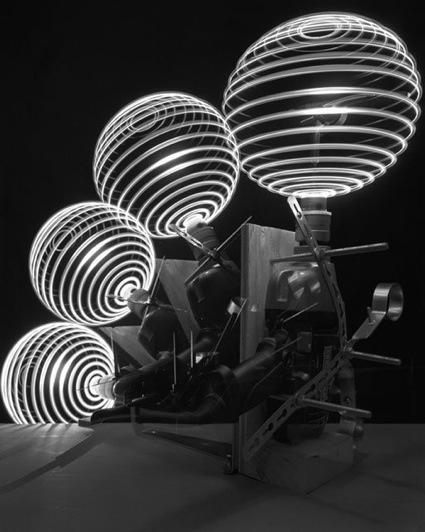 Four Spheres With Compass Penlight And Drill, 2007
In his b&w series Demonstrations, Caleb Charland used everyday objects or materials he found in surplus and salvage yards to explore the laws and wonders of physics. The stupefying images are the only traces left of the many exposures, the long trials and errors the artist had to go through before he managed to make the perfect portrait of a physical phenomenon. The admiration for his tenacity and curiosity increases tenfold when you remember that we live in the age of photoshop.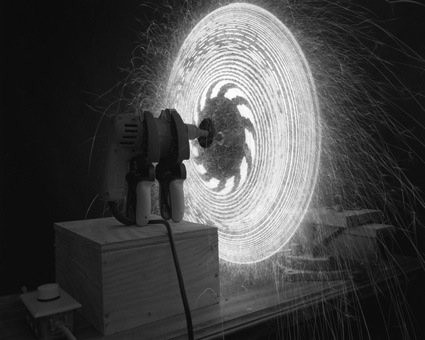 Sparkler Through Propeller, 2007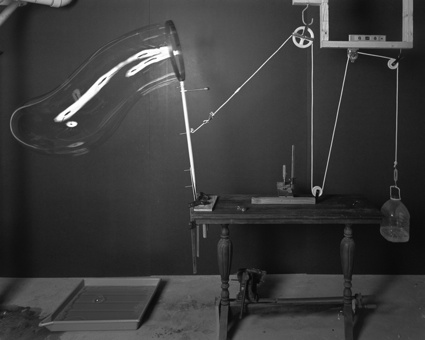 Bubble Contraption, 2008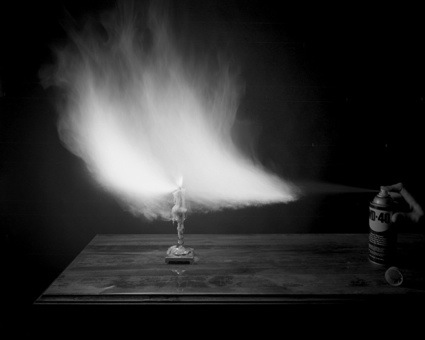 Demonstration with WD-40, 2007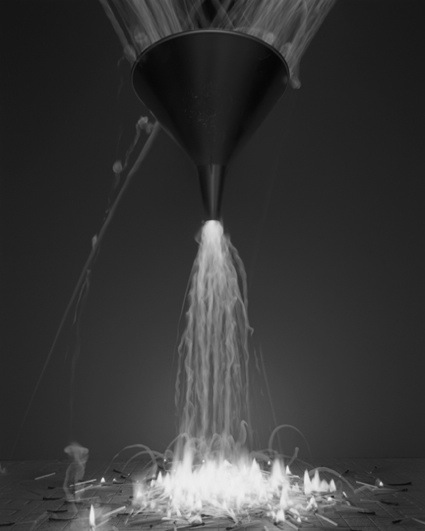 Three Hundred Matches, 2006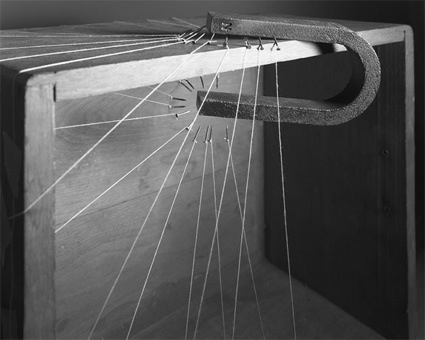 Wooden Box With Horseshoe Magnet, 2006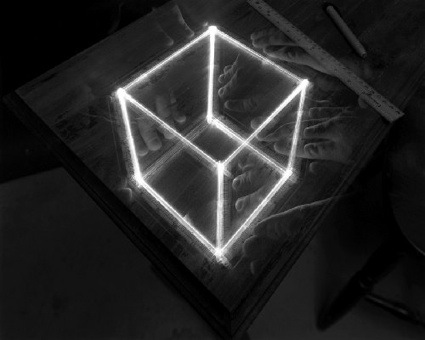 Cube with Ruler and Penlight, 2007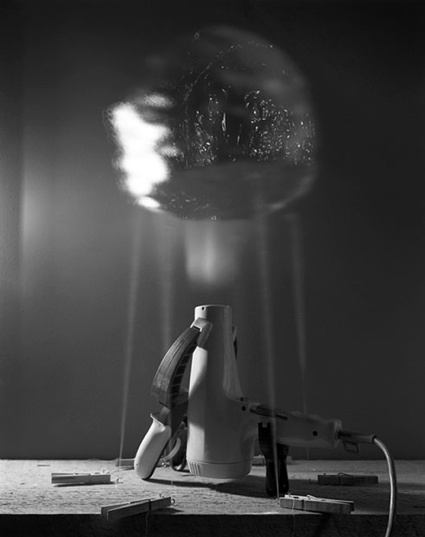 Demonstration with Hair Dryer and Aluminum Foil, 2006
Raise your hand who'd like to try this at home now!
Estación experimental [Experimental Station], a coproduction between Laboral Centre of Art and Industrial Creation and CA2M Art Centre Dos de Mayo, remains open until 9 April 2012 at Laboral in Gijón, Spain.