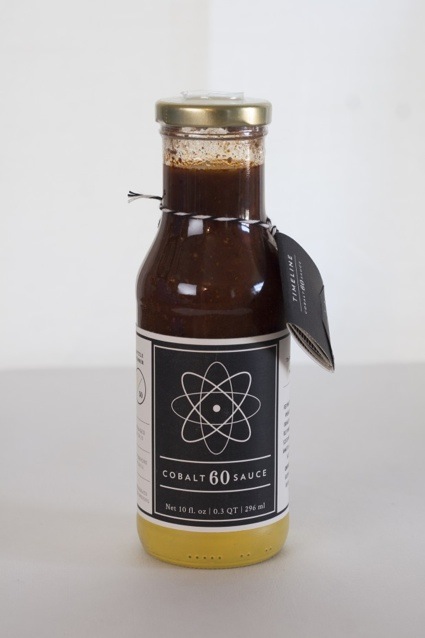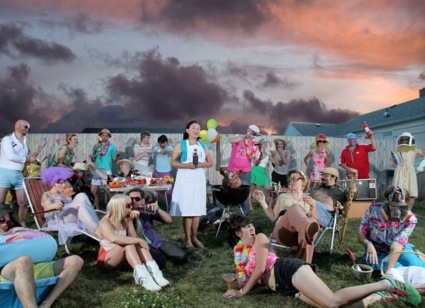 For over 60 years, scientists have been deliberately exposing plants and seeds to radiation in order to mix up their genetic material and speed up mutations. The results are unpredictable and only the mutated plants that show useful or otherwise desirable attributes (stronger, tastier, bigger, more resistant to disease, etc.) are reproduced, creating a mutant variety from the original one.
The technology is called radiation breeding. It emerged in the early 1950s, as part of Atoms for Peace, a program to develop "peaceful" uses of fission energy after WWII. So-called Gamma gardens were planted in laboratories in the US, parts of the former USSR, India, Japan and even in GMO-phobic Europe. A number of plant varieties were commercialized and some of their offspring can now be found in your local supermarket.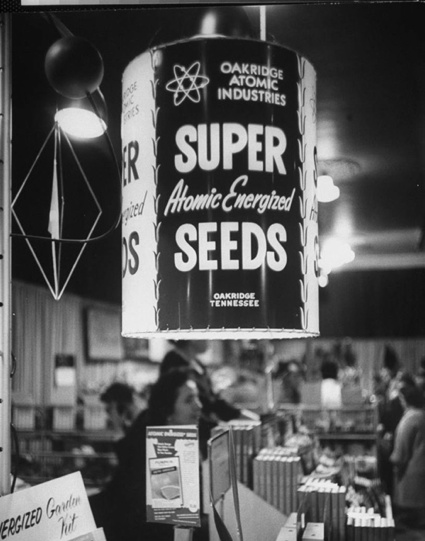 A garden show featuring "super atomic energized seeds," 1961. Photo by Frank Scherschel for Life (via Pruned)
The Center for Genomic Gastronomy, an art think tank that investigates food controversies and prototypes 'alternative culinary futures', was concerned by the lack of research on radiation-bred edible plants and their possible impact on our health and on the environment. CGG founders Zack Denfeld & Cat Kramer worked with Heather Julius to create a barbecue sauce that contains some of the most common radiation-bred ingredients: Rio Red Grapefruit, Milns Golden Promise Barley, Todd's Mitcham Peppermint, Calrose 76 Rice and Soy.
The peppermint is a mutation of Mentha piperita, it is able to resist a particularly nasty fungal disease and can be found in chewing-gum, candies and toothpaste. The modified barley is used to make beer and whiskey. As for the grapefruit, it was developed to produce the deepest red. Hundreds of mutation-bred varieties of soy and rice have been registered in the International Atomic Energy Agency database. Now the name of the sauce is a reference to Cobalt-60, the radioactive source gamma gardens are submitted to.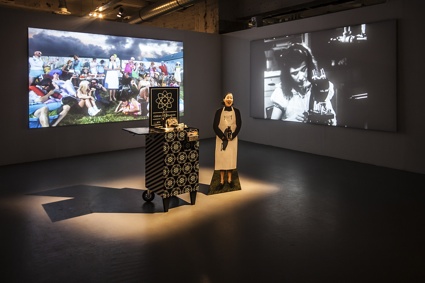 Exhibition view at MU, Eindhoven, 2014. Photo by Hanneke Wetzer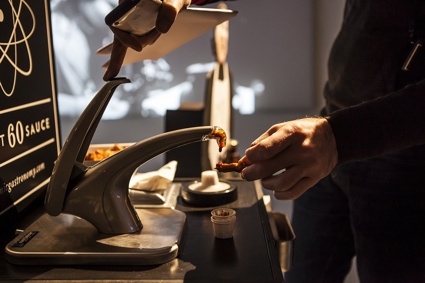 Exhibition view at MU, Eindhoven, 2014. Photo by Hanneke Wetzer
Cobalt 60 Sauce is part of the exhibition Matter Of Life: Growing new Bio Art and Design at MU in Eindhoven. A big sauce dispenser is at the disposal of visitor who'd like to taste the recipe. It's very dark, very yummy and a bit sweet.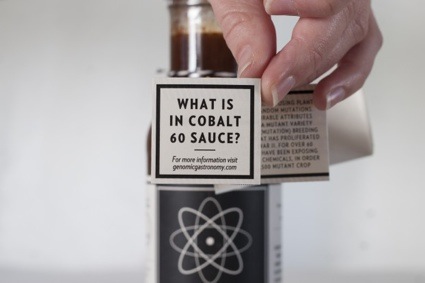 Matter of Life | Growing Bio Art & Design exhibition at MU, Strijp S, in Eindhoven. The show remains open until 22nd February 2015.