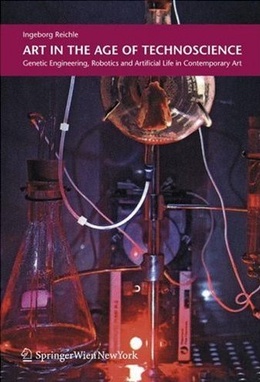 Art in the Age of Technoscience: Genetic Engineering, Robotics, and Artificial Life in Contemporary Art, by Ingeborg Reichle (available on Amazon USA and UK.)
Publisher Springer writes: Is science the new art? Starting from this provocative question, art historian Ingeborg Reichle examines in her book fascinating responses of contemporary artists when faced with recent scientific and technological advances. In the last two decades a growing number of artists has left the traditional artistic playground to work instead in scientific contexts such as the laboratories of molecular biology, robotics, and artificial life. New art forms like "Transgenic Art" and "Bio-Art" have emerged from the laboratory. These art forms differ dramatically from traditional artistic approaches that explore the natural: they have crossed the boundaries between the artificial and the natural, and thus provoke passionate debates about the growing influence of science and technology. This first comprehensive survey presents a well-selected number of significant artworks and with over 280 colour illustrations provides a broad overview of this new and relevant development in art.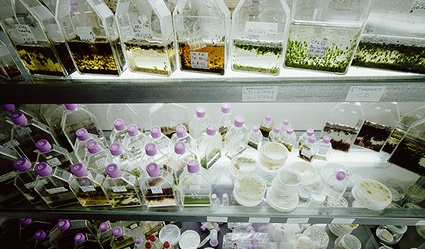 Edgar Lissel, Domus Aurea, 2005
Right from the introduction to the book, written by Robert Zwijnenberg, a professor of Art History in relation to the development of science and technology at Universiteit Maastricht and Universiteit Leiden, i knew i was going to be the happy customer. His text does far more than act as the token, compulsory entry to a volume. Instead of focusing strictly on the relationship between life sciences and art, Zwijnenberg's essay comments on the place that, over time, humanities have lost in the conversation with and about life science. He suggests that it is now time for humanities to find a position of their own in the debate about designer babies, the commercialization of life, cloning, heredity, bio warfare, advancements in brain research, etc. According to him, the new breed of artists who have traded their workshops for the laboratories and are exploring issues typical of the study of the human condition could act as mediators and provide humanities with direct access to life science.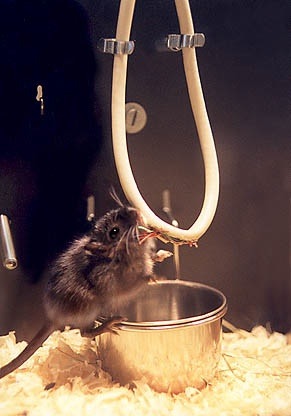 Ebener and Winters, BYTE, 1998
The book itself is the outcome of a solid research on art and technoscience. Instead of presenting these new art forms as coming out of the magic hat of some lab renegade, the author brings them into a broader context and explains their kinship with art history (reminding us for example that Kazimir Malevich used bacteria in his work), history, science, etc. Every single fact is documented with many notes, references and photos. Quick parenthesis: the many images that illustrate the text are presented one after the other at the end of the book, an editorial decision i haven't encountered since my years at the university.
The work of dozens of artists is analyzed in the book. Jane Prophet, Suzanne Anker, Tissue Culture & Art Project, Pam Skelton, Steve Miller, Herwig Turk, Paul Vanouse, Peta Clancy, etc. Some with more depth than others. The chapter titled Art in the Age of Genetic Engineering is all about Eduardo Kac's career, Christa Sommerer and Laurent Mignonneau get the chapter Art and Digital Evolution almost all for themselves, while the work of Joe Davis is used to examine Genesthetics: Molecular Biology and the Arts.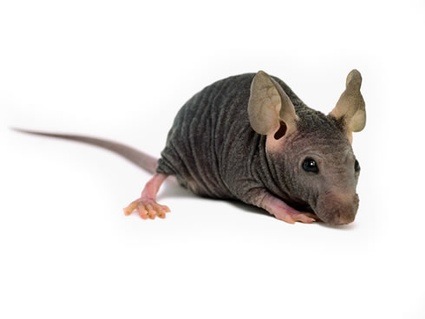 Catherine Chalmers, Genetically Engineered Mice
If there's one book that can finally shake off the pure shock and horror stigma from 'technoscience art' it's this one. Reichle does justice to the artists who have chosen to address life sciences but also in many cases the social, economical and political forces that might drive their research. Art in the Age of Technoscience has academic gravitas. It is dense, remarkably well documented and it demonstrates that you don't have to dumb down a discourse to make it accessible to a broad public. The language of the book is clear, its argumentation limpid. It should interest you whether you know a lot or almost nothing about the theme, whether you have a background in science or are an artist.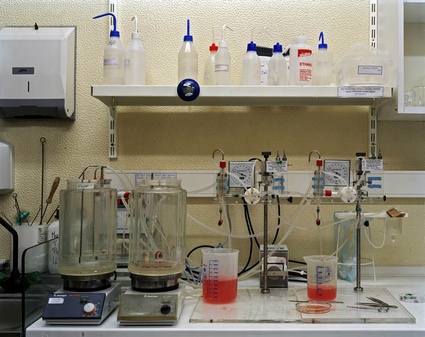 Herwig Turk and Paulo Pereira, Labscapes, 2007
Image on the homepage Victimless Leather The Tissue Culture & Art Project.