BLACK BOX CARTOGRAPHY. A critical cartography of the Internet and beyond, by Vladan Joler. Edited by Vladan Joler, Francesco D'Abbraccio, Andrea Facchetti. Publisher: Krisis Publishing.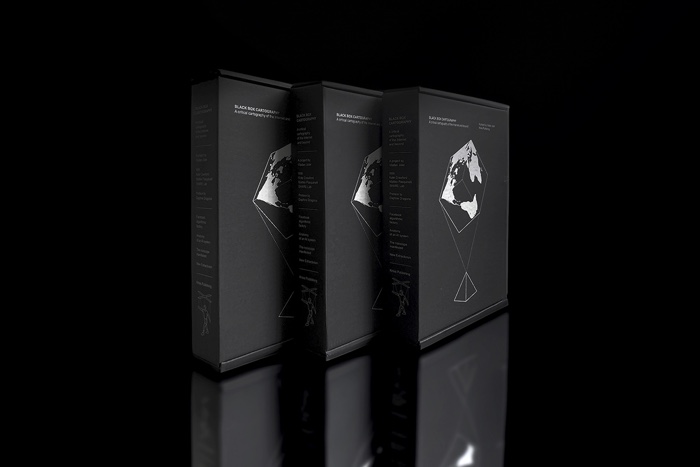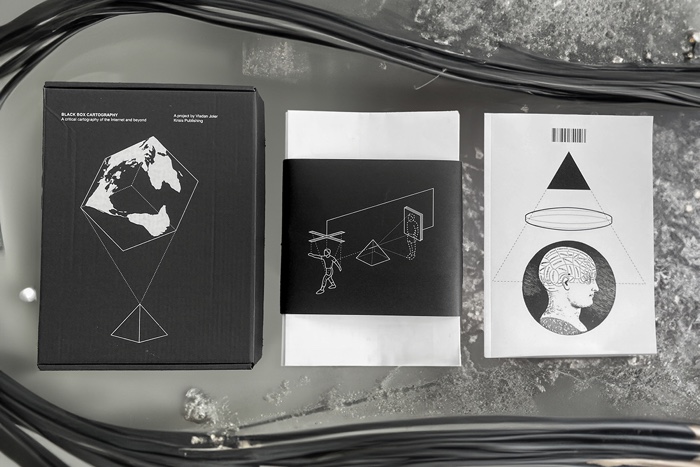 Whether it's because of the bottle of water that ChatGPT "drinks for every 20 to 50 questions we ask" or the ghost workforce performing mind-numbing or traumatising cognitive labour to train driverless cars and moderate online content, most of us find it more and more difficult to ignore not only the growing role that artificial agents are having on our private, professional and civic life but also the impacts they have on the broader social fabric and on the environment. Besides, these systems come with an alarming knowledge asymmetry: the more information they collect about us, the less we understand the motors, dynamics and laws that drive them.
BLACK BOX CARTOGRAPHY. A critical cartography of the Internet and beyond helps us get a better understanding of the digital mechanisms that govern our existence. Vladan Joler and his team at Share Lab have allied with data analysts, media theorists, critical thinkers and cyber forensic experts to probe into the ethos, concerns and methodology behind some of today's most prominent technological ecosystems, patiently and meticulously dissecting not only their functioning but also the myths-making and social biases around their mathematical constructs.
The publication opens with an essay by Daphne Dragona that puts Joler's work in the context of critical mapmaking where activists, grassroots communities and artists use maps as a tool to expose issues of power control, to counterplot and resist.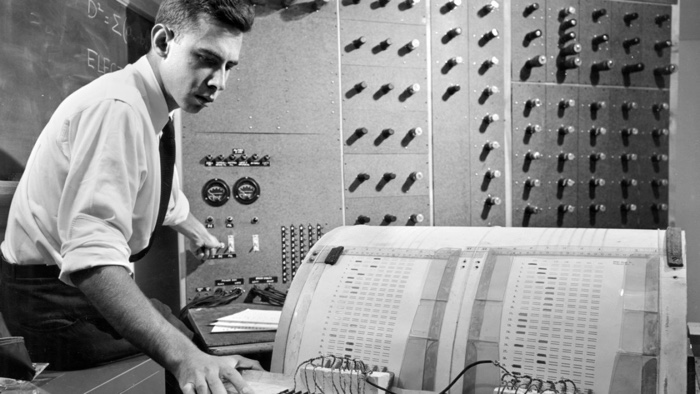 Frank Rosenblatt '50, Ph.D. '56, works on the "perceptron" – what he described as the first machine "capable of having an original idea". Photo: Division of Rare and Manuscript Collections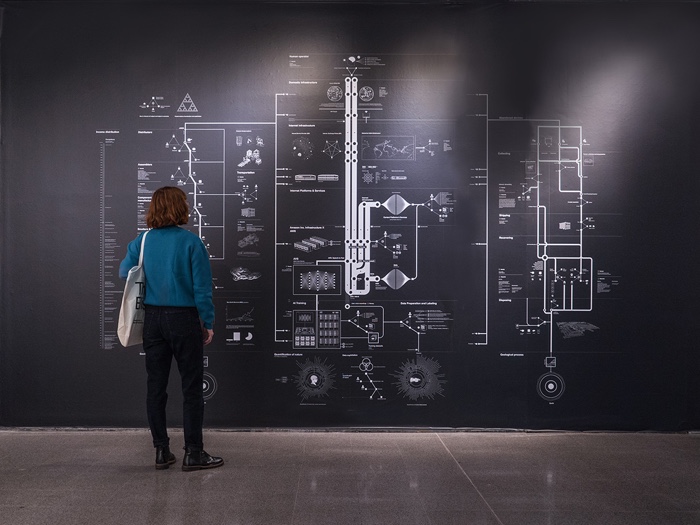 Vladan Joler. Explorer of Contemporary Phenomena. Exhibition view at Eliseva
Then come maps and essays that zoom in on Joler's most influential trilogy. The Facebook Algorithmic Factory, developed together with SHARE Lab, visualises the complex exploitation and manipulation processes hidden inside the black box of the infamous social network. Part of the investigation relied on 8,000 different patents registered by Facebook. The idea was not to take these documents literally, but to make emerge the line of thought that brought about a patent. Then comes the authoritative Anatomy of an AI System. A collaboration with Kate Crawford, the work gives a detailed and shocking overview of the humanitarian and ecological repercussions involved in the fabrication and deployment of the Amazon Echo. The Nooscope Manifested, created with Matteo Pasquinelli, is a provocative and incredibly informative exposé of the mystifications of artificial intelligence. Its objective is to demote AI from the ideological status of 'intelligent machine' to one of knowledge instrument.
Finally, New Extractivism builds on the trilogy briefly described above and brings together different concepts and allegories of the 'new extractivism'. The research investigates the opaque practices of the exploitation of nature, of living bodies and even of human cognitive and affective being.
Vladan Joler has been working on maps for the last two decades and this publication celebrates the precision, elegance and brightness of his efforts to render visible the covert dimensions of today's digital communication systems.
BLACK BOX CARTOGRAPHY. A critical cartography of the Internet and beyond is a sharp and exquisite publication. A true mirror to Joler's own representational tactics.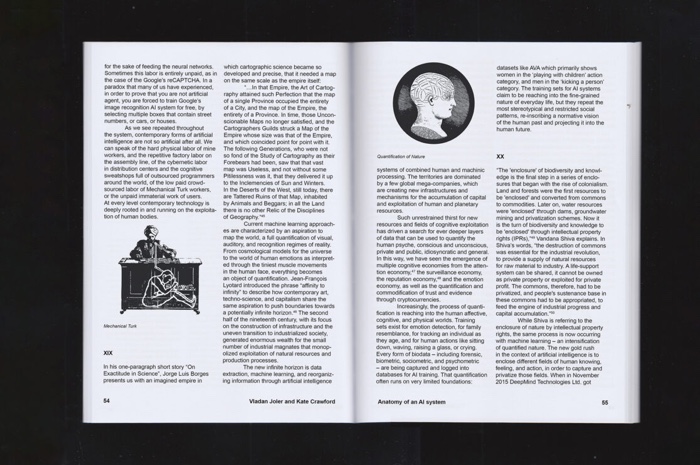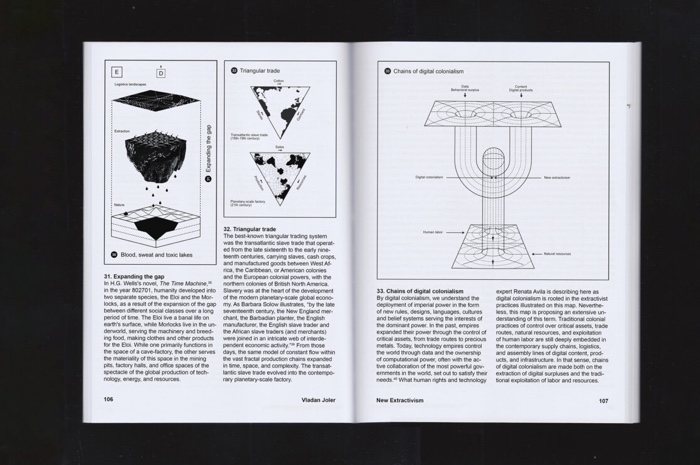 Previously: Exploitation Forensics. Interview with Vladan Joler.