Researchers at Clemson University are developing a water-repellant coating that can be used to produce clothes more resistant to dirt.
The coating – a polymer film mixed with silver nanoparticles – can be integrated into any fabric, including silk, polyester and cotton. In the long run, it can save time and money by reducing dry cleaning bills. It is also environmentally friendly.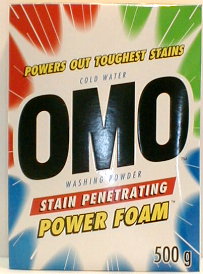 "The coating doesn't actually clean itself, but it does resist dirt much better than other fabric treatments," explains research team member Phil Brown. "You will still need some water to rinse away dirt and stains, but cleaning will be quicker and less frequent."
The researchers are also trying to engineer antimicrobial particles into the coating to repel strong odors such as sweat and even cigarette smoke.
Clothes made with the new coating could simply be sprayed clean or wiped with a damp cloth to remove the dirt. If desired, the fabric can still be cleaned by conventional means and put in the dry cleaner, without harming the coating.
Other possible applications include awning material for outdoor campers, fabrics for lawn furniture and convertible tops for cars. The coating could appear in consumer products within five years, the researcher estimates.
Via PhysOrg.
Chinese are working on self-cleaning garments too.