A Dictionary of the American Avant-Gardes, by author and artist Richard Kostelanetz.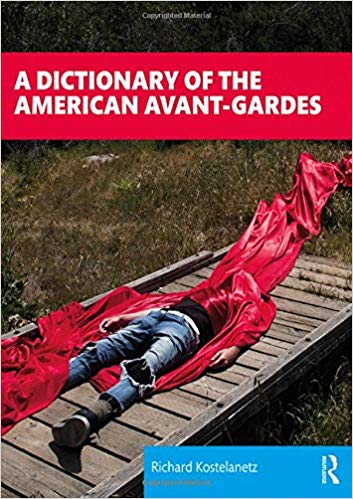 On amazon USA and UK.
Publisher Routledge writes: For this American edition of his legendary arts dictionary of information and opinion, the distinguished critic and arts historian Richard Kostelanetz has selected from the fuller third edition his entries on North Americans, including Canadians, Mexicans, and resident immigrants.
Typically, he provides intelligence unavailable anywhere else, no less in print than online, about a wealth of subjects and individuals. Focused upon what is truly innovative and excellent, Kostelanetz also ranges widely with insight and surprise, including appreciations of artistic athletes such as Muhammad Ali and the Harlem Globetrotters, and such collective creations as Las Vegas and his native New York City. Continuing the traditions of cheeky high-style Dictionarysts, honoring Ambrose Bierce and Nicolas Slonimsky (both with individual entries), Kostelanetz offers a "reference book" to be treasured not only in bits and chunks, but continuously as one of the ten books someone would take if they planned to be stranded on a desert isle.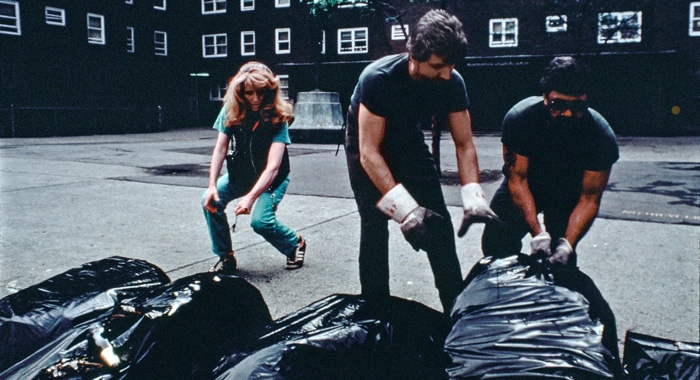 Mierle Laderman Ukeles, Touch Sanitation Performance, 1979-1980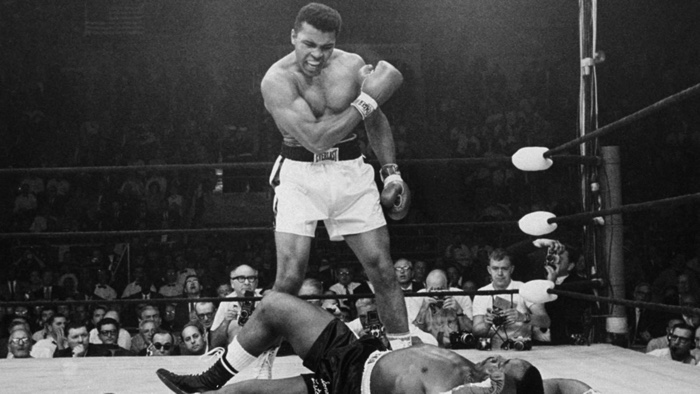 William Klein, Muhammad Ali, the Greatest, 1974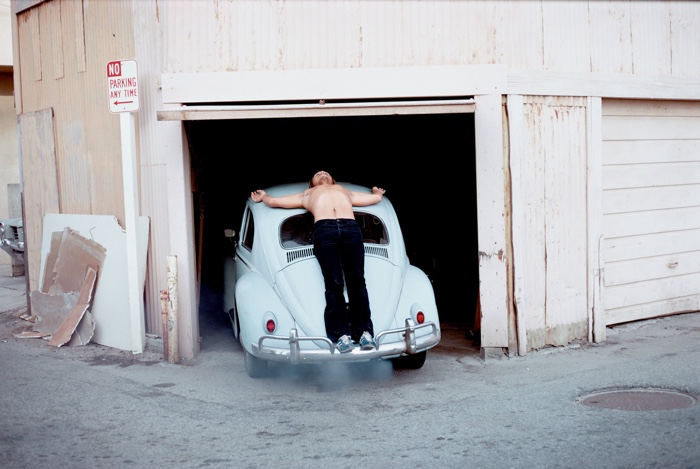 Chris Burden, Trans-fixed, 1974 (via)
I never thought i'd ever read a dictionary from A to Z but this one is witty, original and wonderfully opinionated. Plus it's the abridged version and far easier to digest than a wikipedia entry.
The first edition of this unconventional dictionary was published in 1993 and there's a good reason why it is still being printed today. Kostelanetz follows his own criteria when it comes to identifying practices and ideas that break rules and pass the test of time. Which means that he often takes you places that you were not expecting.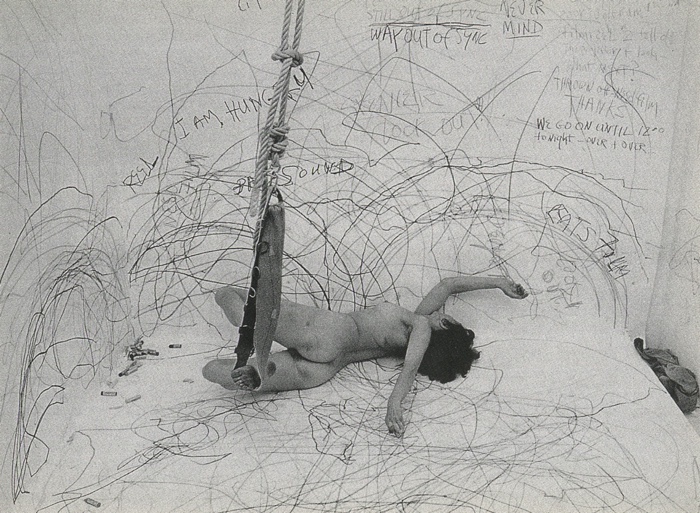 Carolee Schneemann, Up to and Including Her Limits (documentation of performance), 1976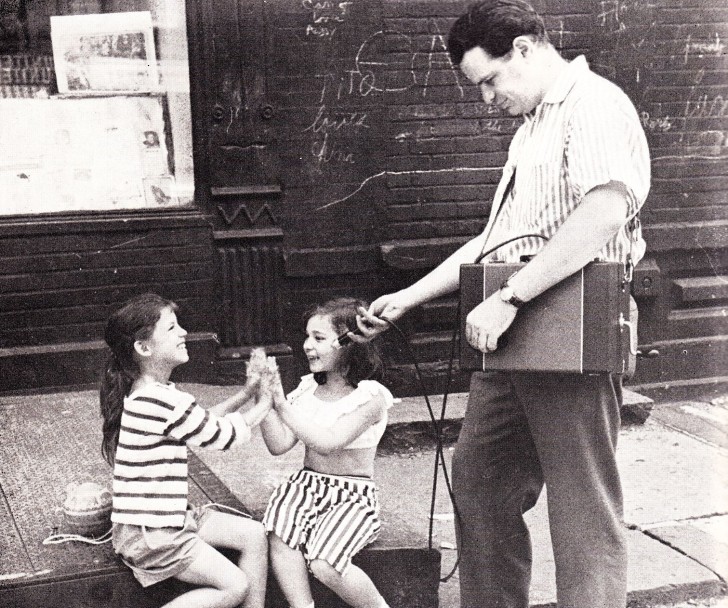 Tony Schwartz, Sounds of my City (via)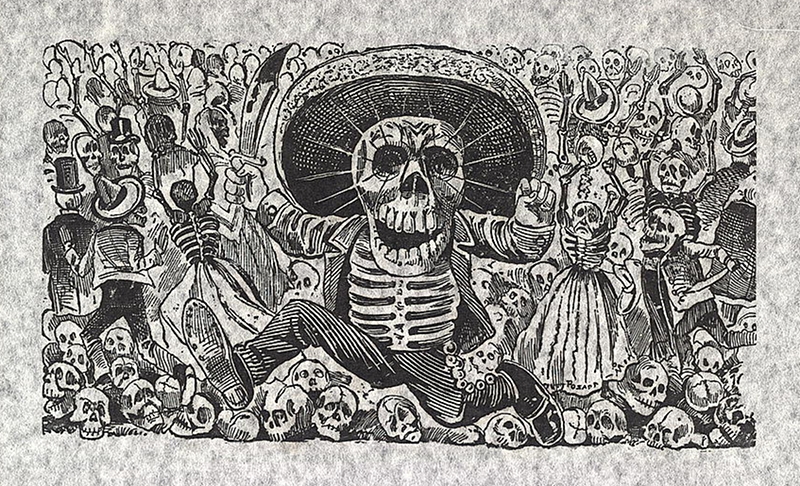 José Guadalupe Posada, Calavera Oaxaqueña

Elsa von Freytag-Loringhoven, 1915. International News Photography Photography © Bettman/Corbis, via
First of all, the timeframe covered by the book is impressive: one moment you read about DJ Spooky. Pages later, you encounter Eadweard Muybridge.
I was also (pleasantly) surprised by the wide array of people he gathers around his understanding of what constitutes the avant-gardes.
There's Isadora Duncan, Eduardo Kac, Ornette Coleman, Tex Avery and people developing technologies for art at Bell Labs. There's Erich von Stroheim, Vito Acconci, Rube Goldberg and the Guerrilla Girls. He also sees innovation in the work of art forger Mark Hofmann, the choreography of Muhammad Ali and in Michel Joyce's pioneering use of hypertext in his literary work. Richard Kostelanetz even contributed an entry about himself.
The author pays homage to artists but also to the works, laws, patrons, agencies and innovations that inspired the avant-gardes and/or created the conditions for its development. The Brooklyn Bridge, the unemployment insurance (1935), the Freedom of Information Act, National Endowment for the Arts (1965) and individuals like Alanna Heiss or Louise and Walter Arensberg. What struck me when i read the dictionary is how many among the actors of the avant-gardes were immigrants. People born abroad who moved to the USA and shaped its art scene.