Last week (or maybe it was the week before) i was in Hamburg for the Reeperbahm festival. As soon as the symposium i participated to ended, i walked to the other end of the city to see the Santiago Sierra show. Only that i went to Deichtorhallen -one of my favourite centers for contemporary art and photography- to discover that Sierra was actually in another exhibition space a few metro stops away and that i had to book in advance to see the show. Well, i was Deichtorhallen, they have a nice bar, an über friendly staff (i should add that i found everyone i spoke to in Hamburg to be extraordinarily helpful and welcoming) and a photography show. I love a good photo show. And so i stayed.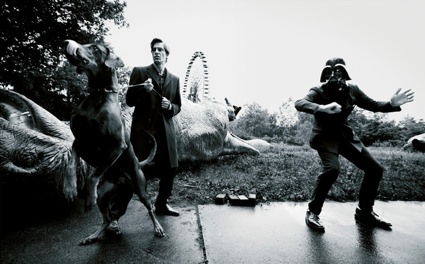 Max Vadukul, Back To Berlin, for Zeit Magazin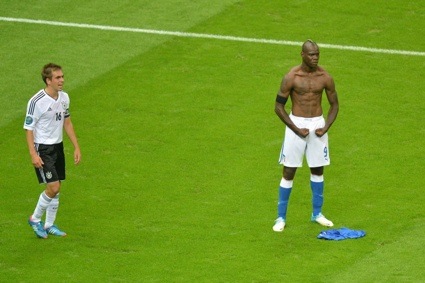 Gabriel Bouys, Entblösst (Stern 1)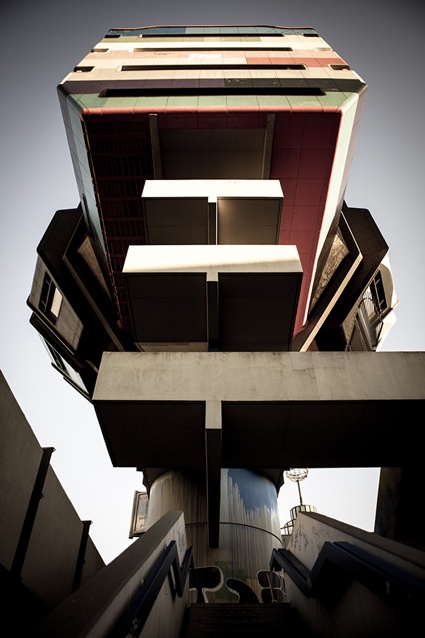 Albrecht von Alvensleben, Pretty Awful Terribly Nice, Horst und Edeltraut Nr. 04
VisualLeader 2013, The Best of Magazines And Internet displays the works of the nominees and winners of last year's LeadAwards, Germany's most prestigious print and online media award. Photo reports, fashion shoots, advertisement, blogs, etc. The lot! That made for a great afternoon so without further ado and in no particular order…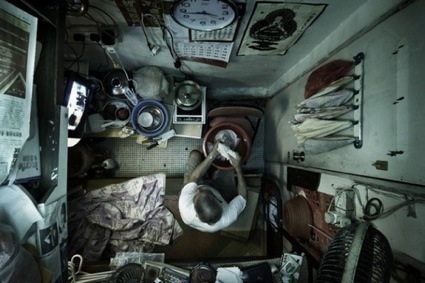 Benny Lam, Life in 6,42 square metres, Stern Nr. 11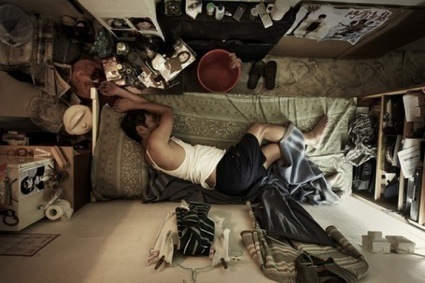 Benny Lam, Life in 6,42 square metres, Stern Nr. 11
Photos taken by Benny Lam for the Hong Kong-based social welfare group Society for Community Organization highlight the housing crisis in one of Asia's richest cities. The apartments photographed are just four feet by seven feet. According to the South China Morning Post, an estimated 280,000 families are currently living in those shoebox apartments, which are essentially regular-sized (for Hong Kong) flats that have been divided into usually four smaller units (source).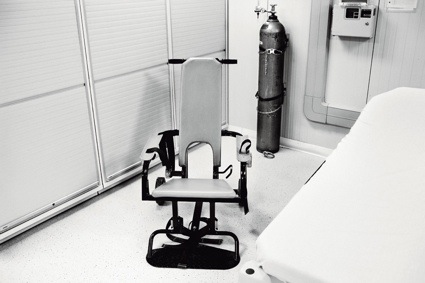 Paolo Pellegrin, Guantanamo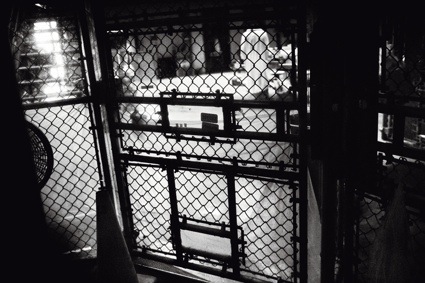 Paolo Pellegrin, Guantanamo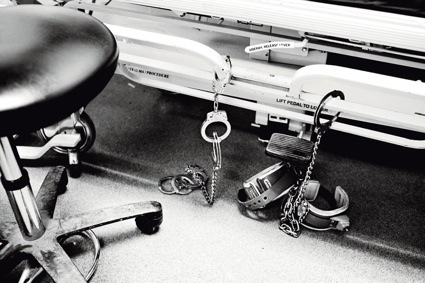 Paolo Pellegrin, Guantanamo
Paolo Pellegrin photographed life in the U.S. prison camp in Guantanamo. Together with journalist Tim Golden, he traveled to the place that Obama promised to abolish. Yet, terror suspects are still being held without charge in the military detention camp. Pellegrin's photos were submitted to the scrutiny (or rather censorship) of the military press office. He had to delete approximately a third of his photos.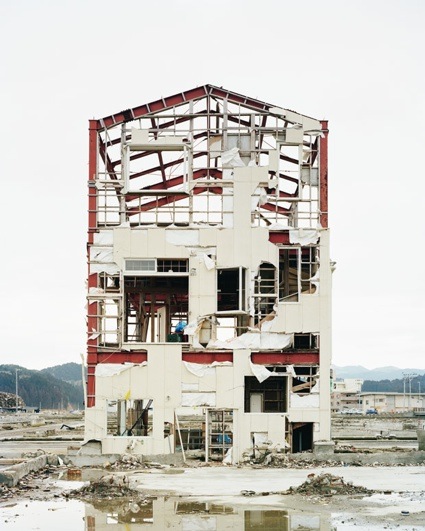 Hans-Christian Schink, Industrial building, near the port town of Minamisanriku
Tanogashira, Utatsu, Miyagi Prefecture
Hans-Christian Schink, Houses piled up the tidal wave in the destroyed village Ogatsucho Mizuhama has piled up the tidal wave
One year after the tsunami, Hans-Christian Schink spent several weeks traveling through the Tohoku region in northeastern Japan.
More images in Zeit.
Linda Forsell, Another Day in Paradise, (Vice 5). From the series Life's a Blast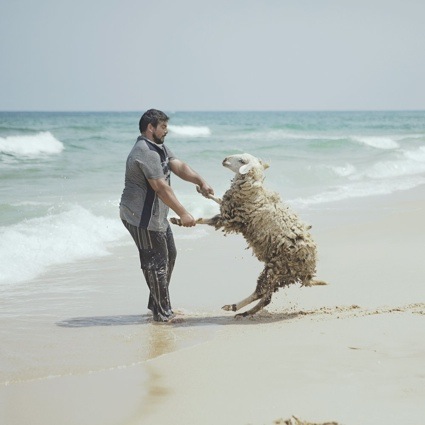 Linda Forsell, Gaza. A man is bathing his sheep in the ocean. They are reluctant at first but when they have entered the water the become completely calm. From the series Life's a Blast
Life's a Blast is a series of photos that Linda Forsell took in Israel and Palestine from 2008 to 2010.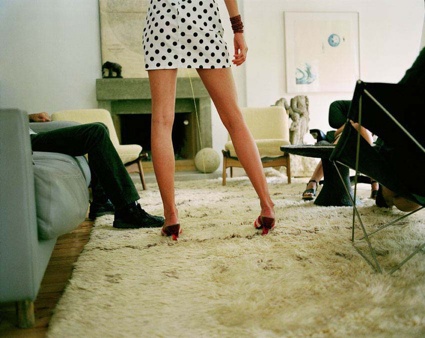 The Standard: Erwin Wurm, Pee on Someone's Rug
A print ad campaign for The Standard hotel featuring an image from Erwin Wurm's series of Instructions on How to Be Politically Incorrect.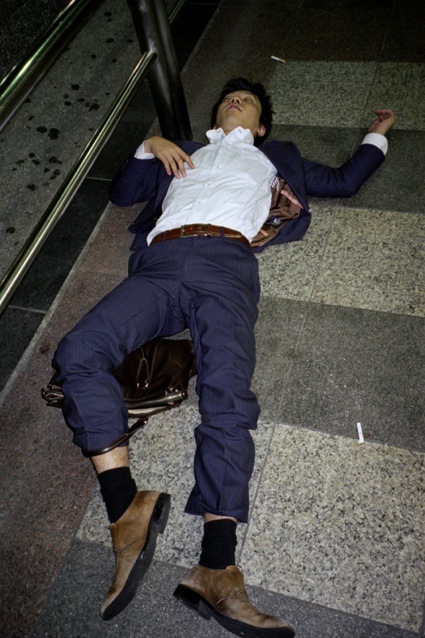 Paweł Jaszczuk, High Fashion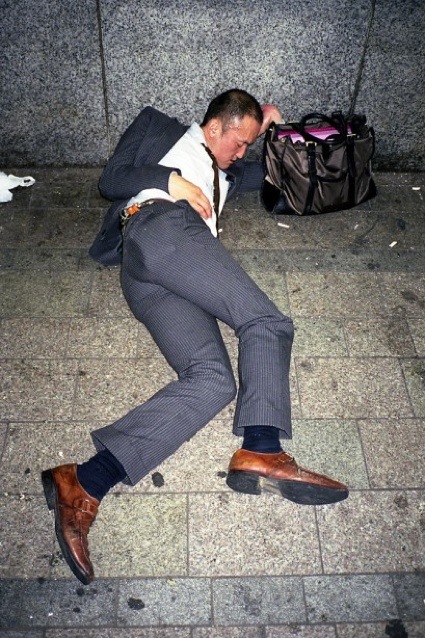 Paweł Jaszczuk, High Fashion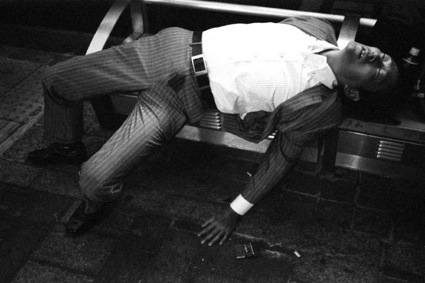 Pawel Jaszczuk, Street Photography from Japan
Everyone's favourite: 'salarymen' who fell asleep in the gutter in their suit and polished shoes.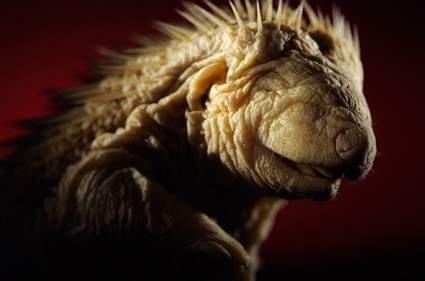 Heidi and Hans-Jürgen Koch, Magical Beginning, Fetus of a brown-breasted hedgehog , Erinaceus europaeus, about 6 cm long, shortly before birth, gestation period about 35 days, about 100 spines are white and change color after birth, Hubrecht collection, Berlin Museum of Natural History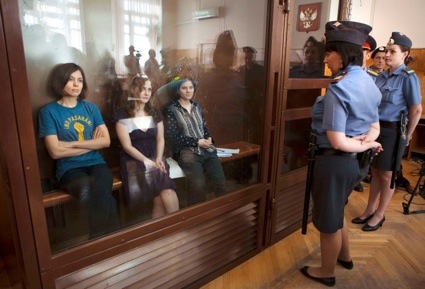 Alexander Zemlianichenko. In the dock: The members of Pussy Riot on 8 August 2012 in Moscow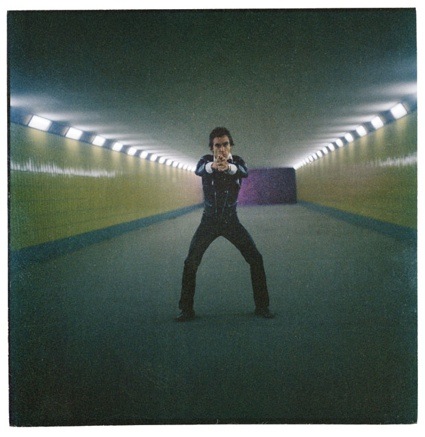 Esther Friedman, Iggy Pop in James-Bond-Pose in a Berlin U-Bahn Station, 1979. © Esther Friedman für ZEITmagazin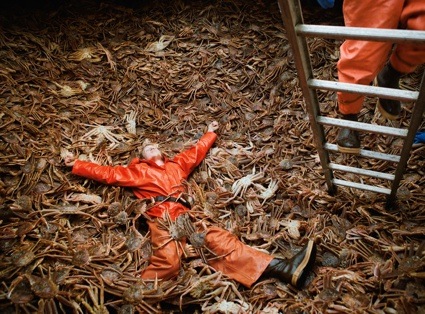 Corey Arnold, Ein großer Fang, in "Mare" Nr. 90 and "Dummy" Nr. 37
I got a surprising (to me at least) request from the guard while i was taking photos in the gallery. He told me that i would have to either stop taking pictures or go back to the ticket office and buy a 'photo license' that cost 2 euros. That was new to me. No more laughable excuse, just "go and get the right to take photos."

Photo Henning Rogge for Deichtorhallen

Photo Henning Rogge for Deichtorhallen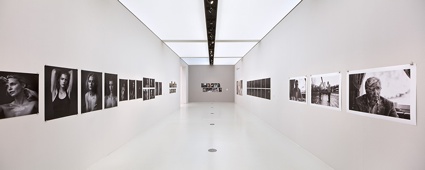 Photo Henning Rogge for Deichtorhallen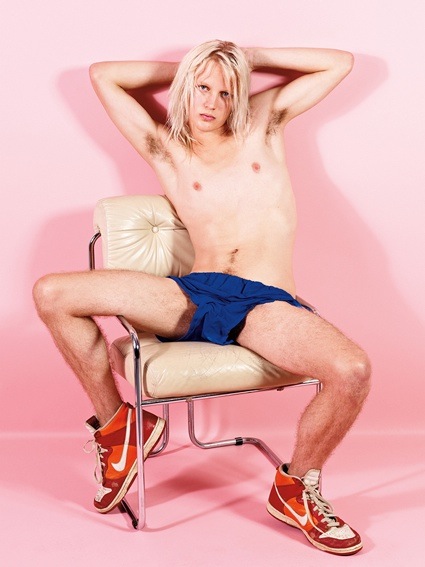 Matthias Vriens McGrath, Facilitated Mess, Zoo-Magazine
VisualLeader 2013, The Best of Magazines And Internet runs until 13 October at Deichtorhallen The House of Photography in Hamburg. Deichtorhallen has a photo set on flickr.