Back from a quick visit to the Royal College of Art Summer Show in London. I stayed 3 hours there and only managed to speak to 5 students, that's how ridiculously inefficient i am.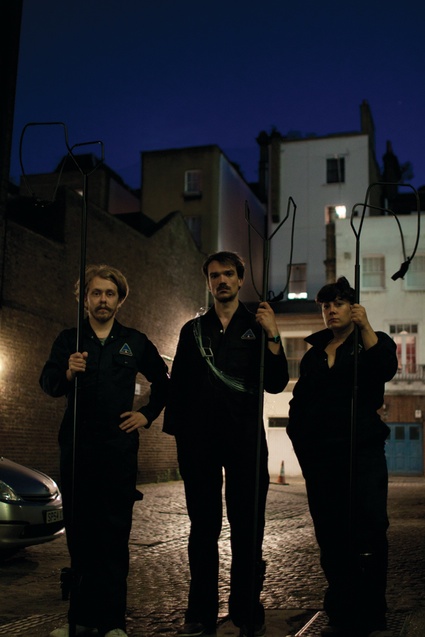 Urban Stargazing team ready to catapult stars into the London night
One of the most fascinating and clever projects i've seen so far comes from my favourite Design Product platform: the one headed by Onkar Kular and Sebastian Noel.
Because they spend most of their time in an artificially lit environment, city dwellers have long stopped paying attention to those natural night lights coming from billions of light years away: the stars.
With his project Urban Stargazing, Oscar Lhermitte attempts to have us raise our head again up to the stars in the city sky by adding new constellations that narrate contemporary myths about London. Twelve groups of stars have been designed and installed guerrilla-style at different locations in the city. They can only be observed by the naked eye at night time and from the ground they look so uncannily like the old constellations that you might never notice that any change has occurred. Each of these new constellations have a story that is directly relevant to the Londoner.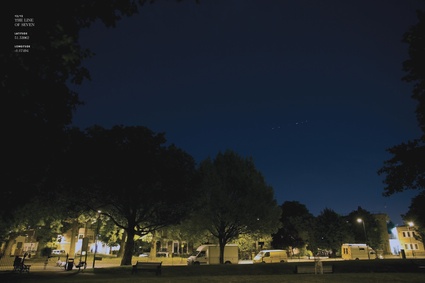 The V2 / 51.52892, -0.05971
Take the V2 for example. This constellation refers to the bombing of London during the Second World War. During 'the Blitz', V-2 rockets were hitting London over a period of several months, destroying over a million of houses and killing around 20,000 civilians. Bethnal Green tube station was used as an air-raid shelter but on 3rd March 1943, after a false alert, 172 people died of suffocation while rushing into the shelter. The V2 constellation now shines above Bethnal Green.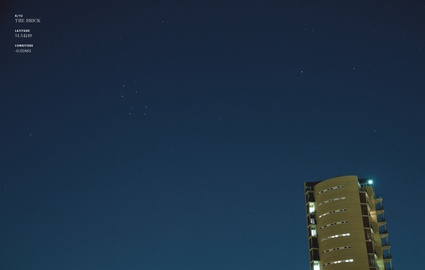 The Brick / 51.54249, -0.05883
Lhermitte told me the fascinating story behind the Mosquito constellation. It has recently been discovered that the London underground houses its own peculiar species of mosquito. Apparently, they mutated from the bird-biting form that colonised the underground when it was built in the last century to a variety that nips rats, mice and maintenance workers. Underground mosquitoes are reluctant to mate with their outdoor cousins, indicating that they have become a separate species — a process that normally takes thousands of years rather than decades. These underground mosquitoes naturally deserved to get their own constellation.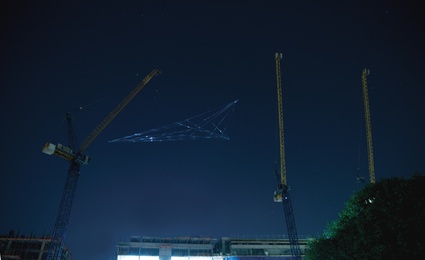 The Mosquito / 51.52873, -0.04058
Each constellation is a triangulated structure made out of clear ø 0.6mm nylon line, ø 0.2mm polyethylene braid, ø 0.75mm fibre optic and a solar powered LED. During the day, the battery is being recharged by the solar panel and the circuit switches ON the LED when it is dark enough to observe stars.
In order to have the constellation in the air, the team uses a telescopic catapult to fix the structure on top of trees.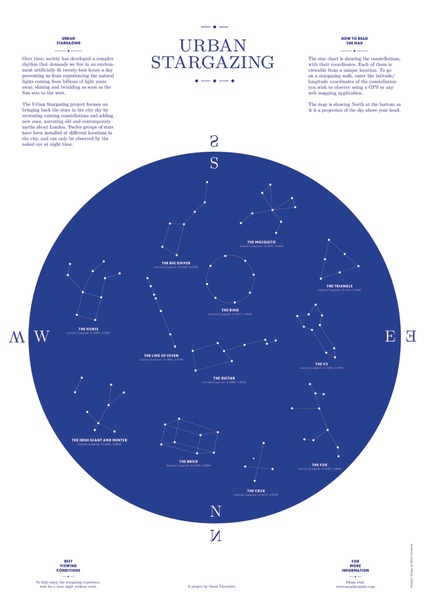 Poster of the constellation
Check out the google maps that points to each constellation with their corresponding coordinates.