Ayumi Matsuzaka's work is both magical and literally down to earth. It uses the most mundane material you can think of but it also has the potential to have a big impact on food production and on the protection of the planet in general.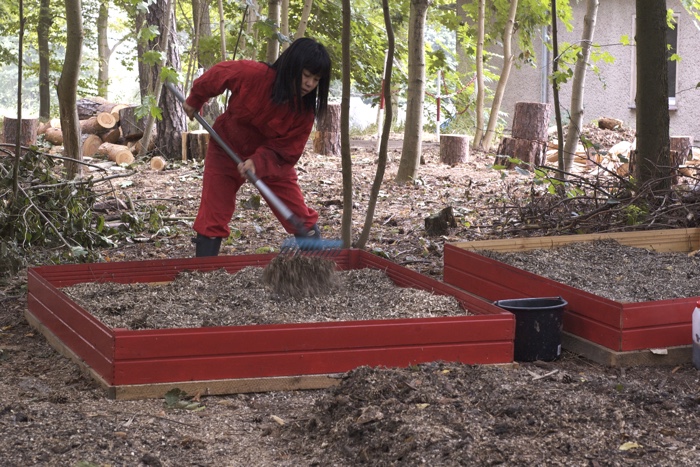 Ayumi Matsuzaka, All My Cycle
A few years ago, Matsuzaka started using body waste to make personal soils in which she would grow vegetables, fruits trees and even barley for beer brewing. Her various artistic projects bring valuable nutrients back to the land, close the nutrient cycle of food production and explore a series of issues that are gaining more and more importance today: waste resources, material cycles and energy.
The Future Beer project, for example, saw her installing public toilets at events in Berlin and in Dortmund. The urine of visitors was collected and fed to the barley fields as nutrients. Once ready, the barley was harvested, malted and brewed. The whole process ended with a beer degustation.
The latest iteration of Matsuzaka's attempts to close the nutrient cycle offers a truly eco-friendly way to dispense with nappies and thus with the 500 kg of waste and 500 kg of CO2 created by the 4,500 diapers used on average by a Western baby.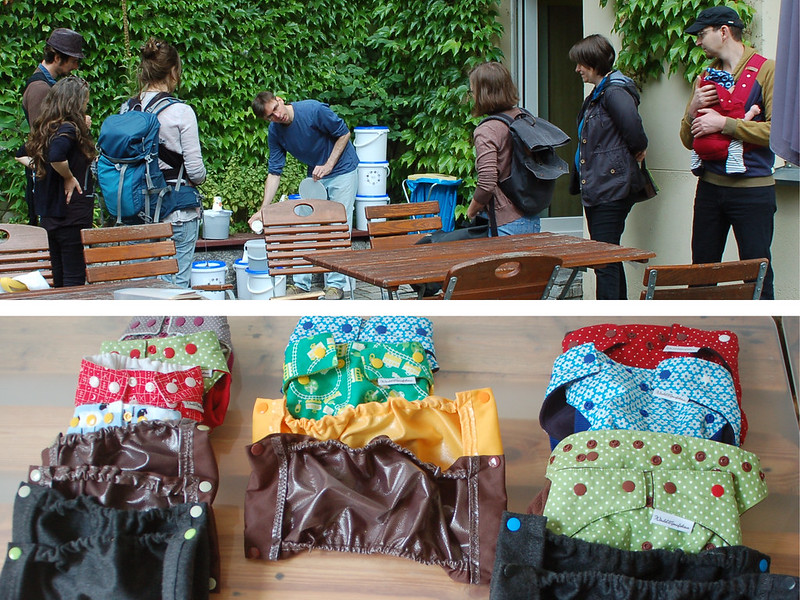 Ayumi Matsuzaka, DYCLE – The Diaper Cycle
Simply using diapers sold on the market as "bio-degradable" is not the solution as they require specific temperatures and conditions in order to degrade. DYCLE-Diaper Cycle, the system the artist is pioneering, goes much further. It not only turns diaper inlays into fertile soil, it also creates value through the creation of jobs, soil, fruits and a strengthening of the participating local communities.
DYCLE diapers are made of washable outer pants and a compostable inlay. The system is aimed at small neighborhood communities. Parents who participate to the scheme go to a central collecting point every week to bring back soiled inlays and receive fresh ones in exchange.
Ayumi Matsuzaka and her collaborators calculated that baby will produce approximately one ton of black earth every year as long as they use their nappies. Which should provide enough nutrients to plant 1,000 trees. The business model builds on the sale of trees, rather than the cost of diapers.
The natural fertilizer she uses is called Terra Preta, a dark anthropogenic soil used in the Amazon Basin to improve the quality of the soils. Terra preta owes its typically black colour to its charcoal content. Other components of terra preta includes organic matter such as plant residues, animal feces, animal bones and nutrients. The terra preta method has several advantages such as preventing infections caused by parasites and storing more carbon than many other soils.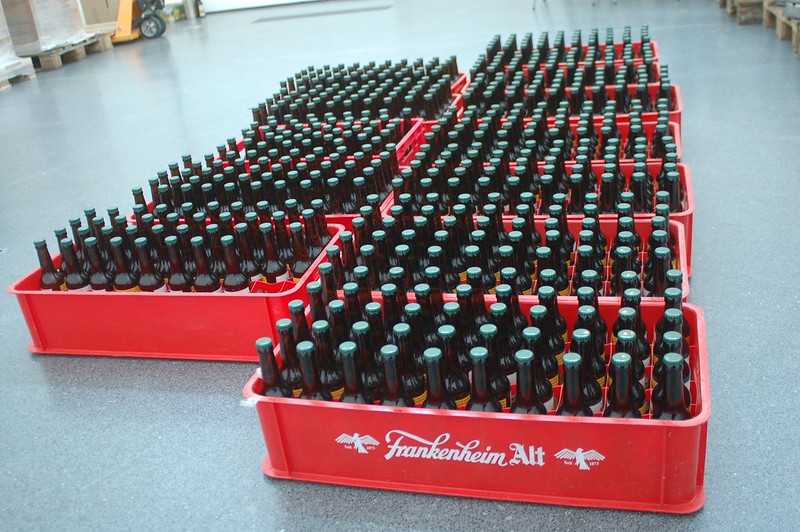 Ayumi Matsuzaka, Future Beer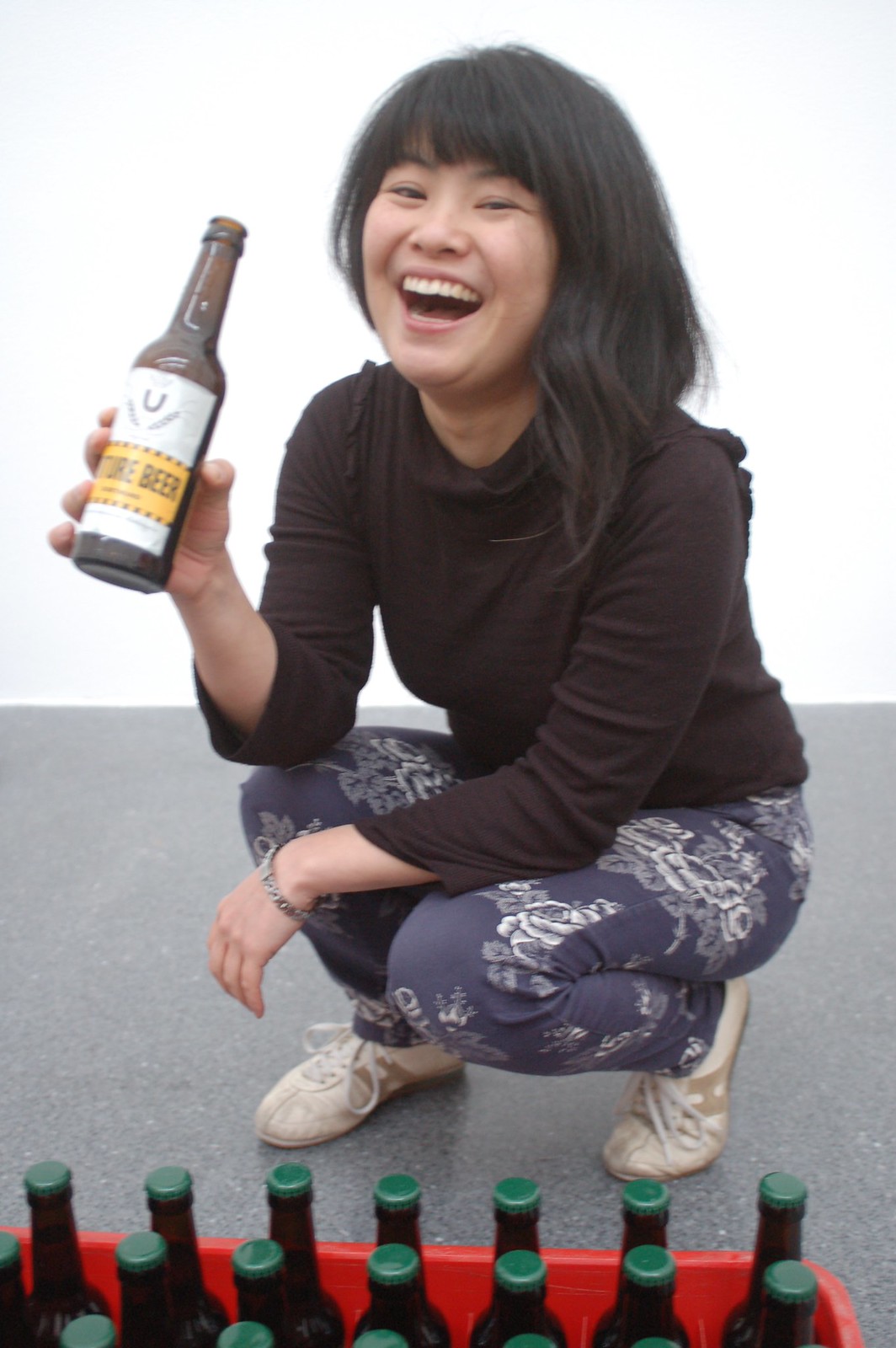 Ayumi Matsuzaka, Future Beer
I found Ayumi Matsuzaka's works so stimulating that i asked her if she could tell us more about them:
Hi Ayumi! Some of your artistic project start with human organic waste: urine, hairs, nails, etc to produce something that people can consume. You also do a lot of workshops and actions in which the public is invited to participate to the process with their own time and of course the nutrients produced by their own body. How do people usually react to your proposal? How do you overcome the 'yuk' factor, the prejudices and cultural beliefs some people might have that it's going to be unhygienic or just awful? What makes them want to participate and follow the project?
Most of my action-based projects were made through invitation. There was never any obligation nor need to convince people to take part in the process. The beauty of this invitation is that people often do not know exactly why or how they are going to experience. During the process they discover themselves to being part of an unexpected cycle, such as being part of the nature cycle.
I must say one of 10 people loves this kind of journey :-) I must take care of wording. I do not use words such as shit, excretions etc. Instead, I use "Bodily waste", "your dropping" "your donation" etc. Ha ha ha!
Ayumi Matsuzaka, All My Cycle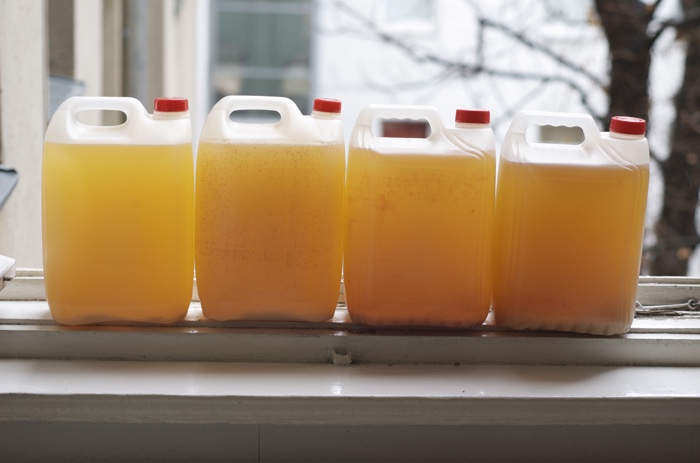 Ayumi Matsuzaka, All My Cycle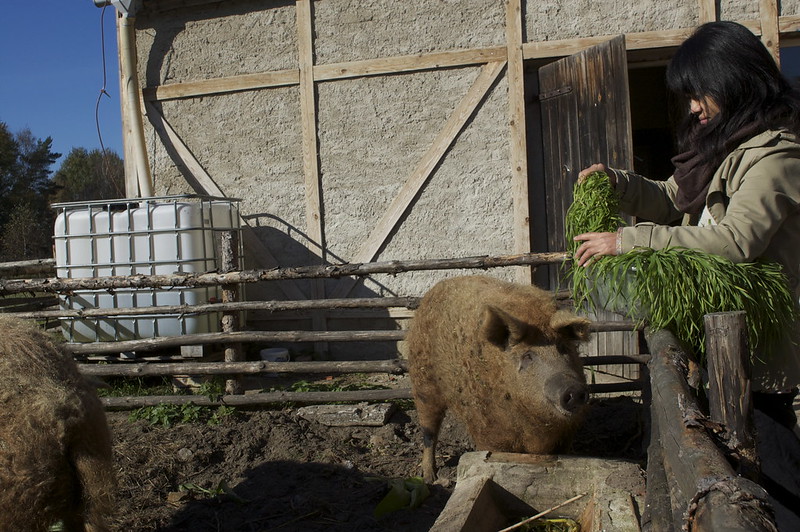 Ayumi Matsuzaka, All My Cycle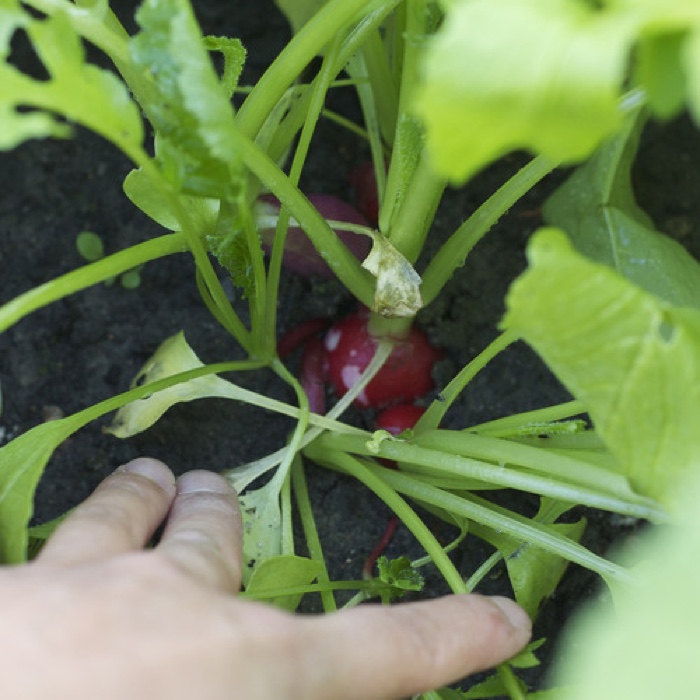 Ayumi Matsuzaka, All My Cycle
What makes urine such a good fertiliser? It sounds so strange to me…
Urine is called "liquid gold", it contains great nitrogen. Green plants need nitrogen after they germinate in spring.
You can make Terra Preta soil substrate out of it. And easy and traditional East Asian way is to dilute your urine with 10 times of water and gently water your plants. I give you an example: I had an almost died basil in a pot that I bought at a supermarket. I gave this diluted liquid energy gently to it for few days. The basil was brought to life amazingly.
Ayumi Matsuzaka, Future Beer – Dortmunder Kreislauf
I had a look at the video of Future Beer Cycle. It looks like you produce beer using urine? How does it work exactly? What is the role of urine in this process and how are its most "unpleasant" components broken down and turned into something safe enough to drink?
Oh please watch the video carefully. You misunderstood. The idea was to use our collected liquid bodily waste (urine) to grow barley as natural fertiliser and produce our own beer. I did not produce beer using urine. People love to mix up every steps but please be careful. I made it for two cities: in Berlin and in Dortmund. In Berlin, I started with a beer tasting party. Guests enjoyed meals and donated their liquid. I diluted it with water (Asian traditional way as I explained), used it to grow barley at Berlin Botanic garden. Botanic soil scientists were involved. After harvesting, I malted and brewed with friends. At the end of the year, guests came back to celebrate together with our own beer. In Dortmund, It was rather anonymous to participate in the process. A composting company set up toilets at a public place, a beer barley company provided their big field to grow barley for this project. The barley was grown only with this liquid fertiliser, donated by Dortmund citizen. Here, I diluted it with water again. Harvested them, malted, brewed ca.1000 bottles. At the final exhibition at Museum Dortmund U, many visitors bought them. So many experts of soil, barley, malting, craft beer companies took part in the whole process. I was so lucky to make it happen.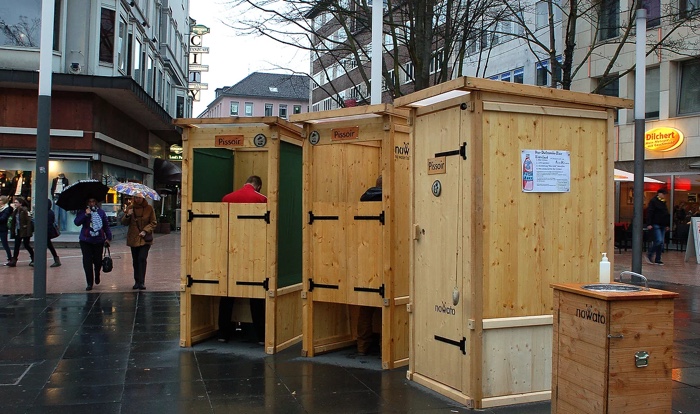 Ayumi Matsuzaka, Collecting urine in Dortmund city center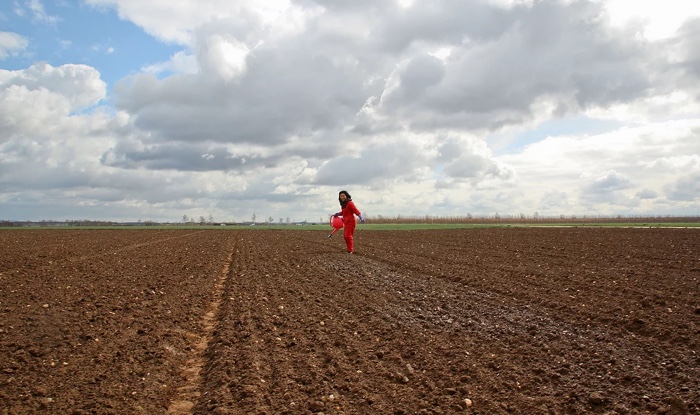 Ayumi Matsuzaka, Distribution of the collected nutrients diluted with water on the barley field, Dortmund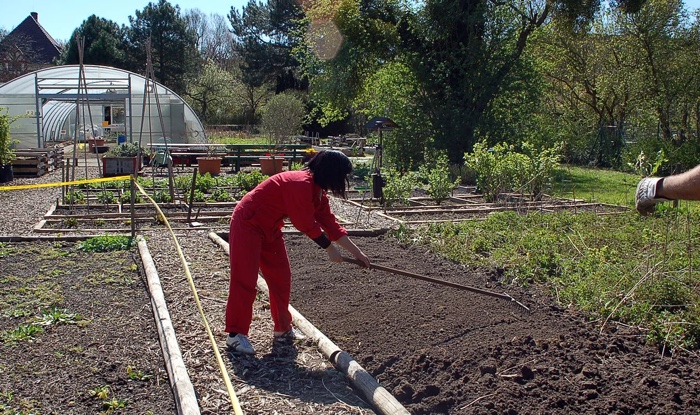 Ayumi Matsuzaka, Barley Seeding Day at the Botanical Garden in Berlin, 21 April 2015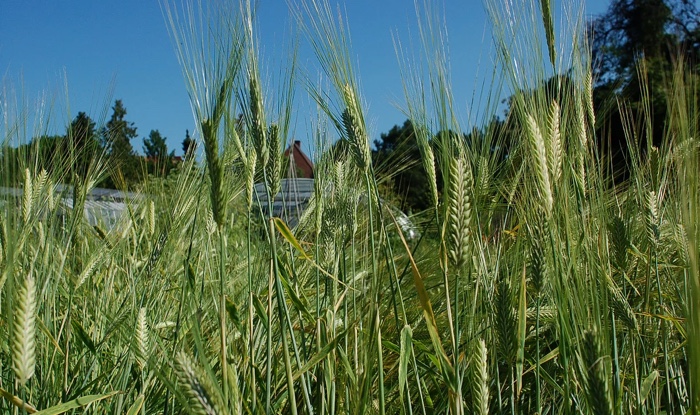 Ayumi Matsuzaka, Barley growing in Berlin, July 2015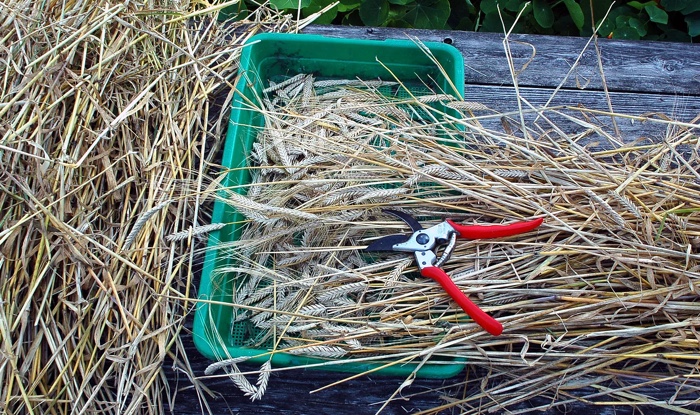 Harvesting in Berlin, 29 July 2015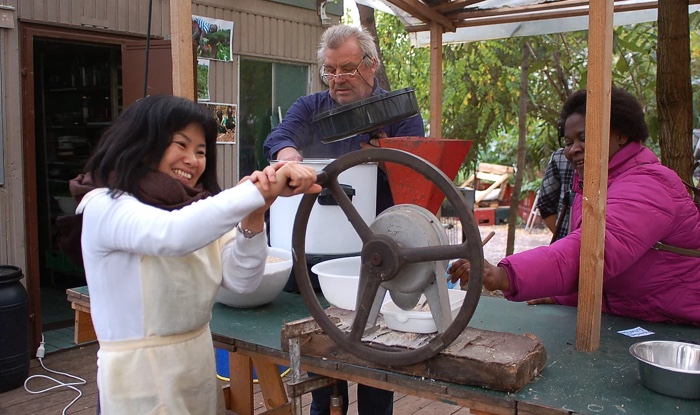 Ayumi Matsuzaka, Brewing in Berlin, 09 October 2015
By the way did people enjoy the taste of the beer?
Yes, with several beer experts, we selected carefully the German old barley seed and hops. I needed to study a traditional malting process too.
The taste was amazingly good – both Berlin version and Dortmund version.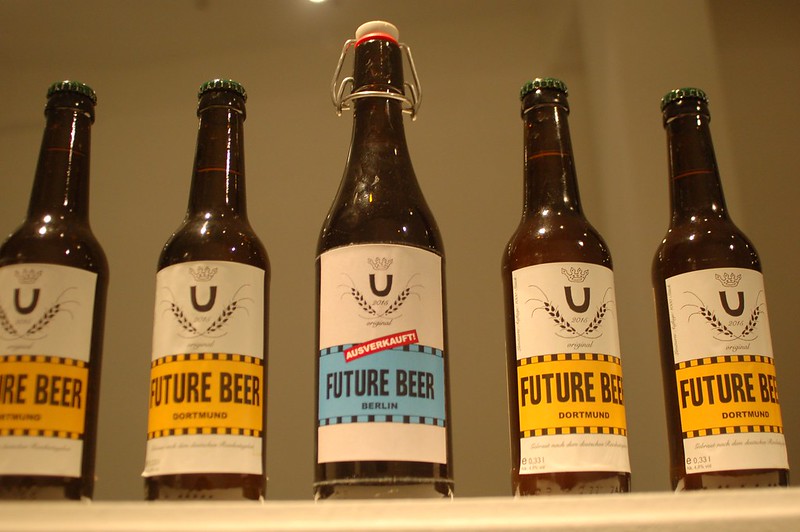 Ayumi Matsuzaka, Future Beer
Ayumi Matsuzaka, DYCLE – Diaper Cycle
Your artistic practice is quite successful and impressive. So what made you decide to become an entrepreneur and launch DYCLE – Diaper Cycle? Wasn't it a risky decision?
The reality is that when I combined my 10 years of several art projects, I could make a business model.
Of course, my business mentor and several surrounding people helped me for this transition. I learned entrepreneurship by doing.
If you ask me "wasn't it a risky decision?", I must say that staying in the art field is rather risky for us on this planet! (This is my opinion)
Our world needs 1000.000s of imagination every minutes. Our world needs more Doer than Thinkers.
Our world needs more people like artists and creators who can give Love and share with others openly.
The power of artists is to scan carefully any floating invisible aspiration and wishes of our society and visualise them before our society can see it in reality. So I must say to artists that if some of your important ideas do not fit to the art worlds any more, choose other places to give the birth.
In my case, after having several soil projects here and there, I saw more potential outside the art fields and decided to realise it on a wider scale. And good news is that I still get invitations from art exhibitions and show my entrepreneur ideas there.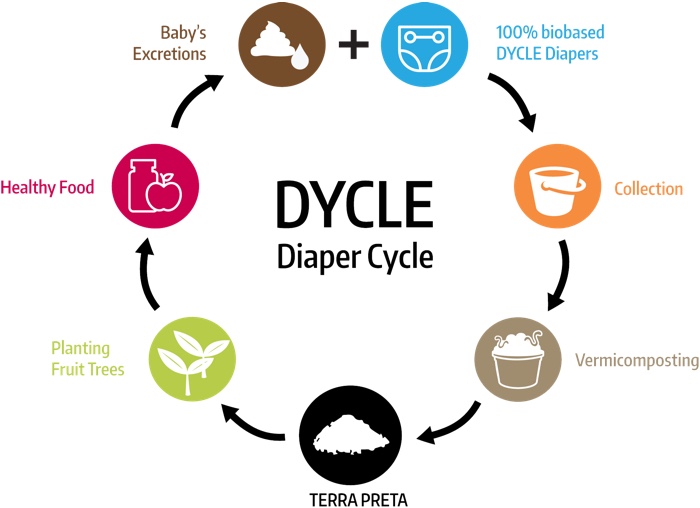 The Diaper Cycle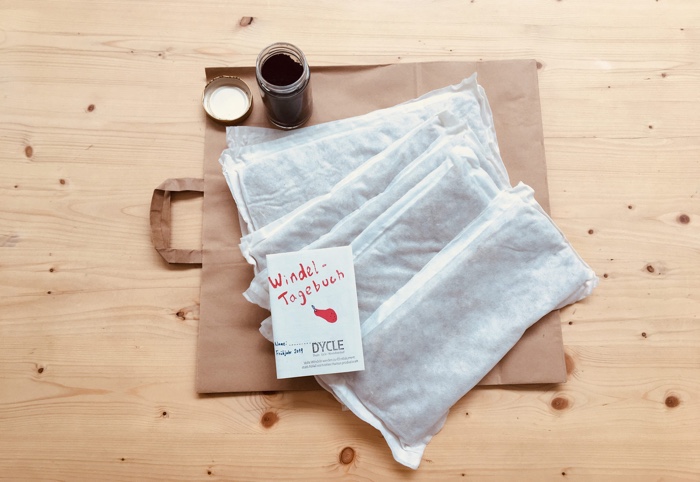 Ayumi Matsuzaka, DYCLE – The Diaper Cycle
The idea behind DYCLE looks very simple and yet, i suspect it requires a lot of orchestrating, organisation, skills, knowledge as well as the goodwill of the participating parents. So how did you manage to gather all this know-how? Do you try to supervise every single step of the project or do you rely mostly on collaborations?
Good question. l needed almost 5 years to realise each key activity of the Diaper Cycle one after another.
Since it is not another new diaper but a new system, each step needed to be proved; Making soil substrate safely from diaper, using the soil for tree plantation, taking care of the trees, building parents community and finally making our own diaper design and producing diaper machinery…
I started solo in 2014, experimenting fermentation of used baby diapers and trying to make soil substrate. After failing, I made my first team in 2015.
Since then, 37 people have joined the team and left. So far, more than 100 people contributed their knowledge, resources, time and finance to hands-on experiments and hackathon workshops. They are individual citizen who really love the concept and love to add their aspiration to it.
I am rather a weaver who carry everybody's dream in an harmonious way :-)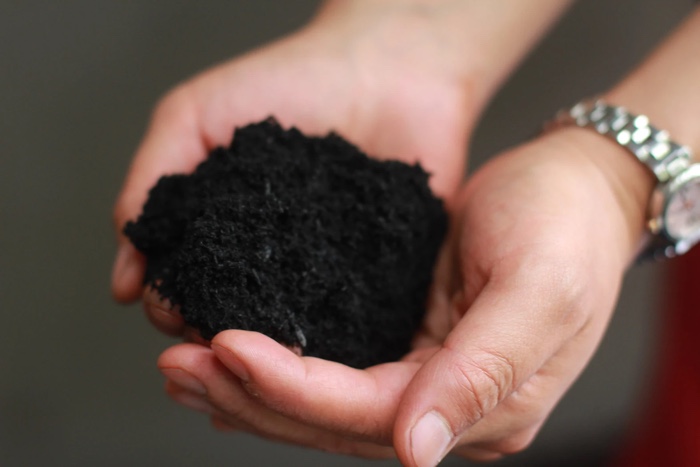 Ayumi Matsuzaka, Terra Preta made from diaper waste and biochar
Why is this important that the process produces black soil and not any type of soil?
3 reasons. Terra Preta soil substrate is high quality of living soil. It is much more hygienic than normal compost thanks to the proper anaerobic fermentation and humification process (process with compost worms). The degradation process is faster than in normal compost. Normally if you compost human bodily waste, you are recommended to leave it for 3 to 4 years. In Terra Preta method, we can have a one year degradation process. Very speedy. The last reason is for the revenue model. It is important to produce a higher product than normal quality of compost.
These total recycling processes are on the one hand, very down to earth. On the other hand, there's something also a bit futuristic about them. I imagine that they use techniques that might be used in current or future space travel. Is that something you looked into?
Terra Preta method is nothing innovative. Indigenous people in Amazon area used the method 1000s years ago.
What many people love in this Diaper Cycle system is that we invest (give love) to generations to come – Planting fruit trees with small children.
These young children and babies will have a completely new mindset of sanitation after they experience of the tree-growth in the age of zero. This is probably what makes us so excited.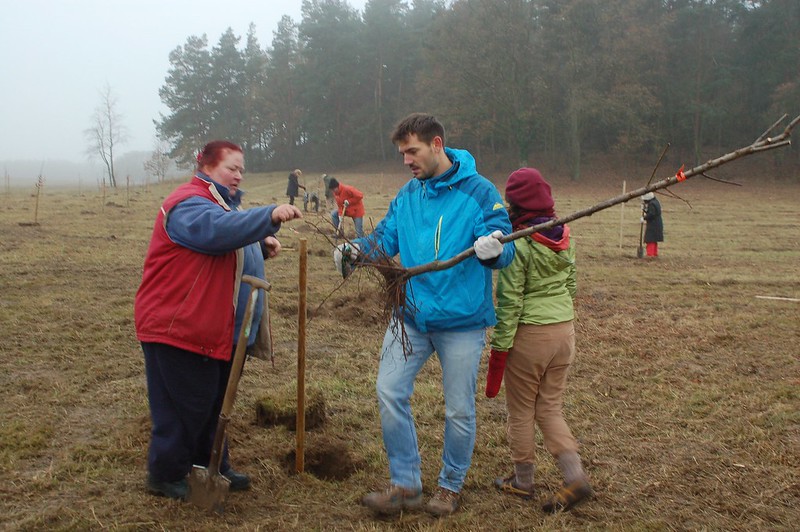 Ayumi Matsuzaka, DYCLE – The Diaper Cycle
What are the next steps for DYCLE – Diaper Cycle?
Currently we develop a semi-automatised diaper machinery with our technological partner. They produce 100% compostable sanitary pads.
We are so lucky to work with them. Once the machinery is fixed, we will import it to Berlin and start our first parents group. This would be in the begin of the year 2020.
Thanks Ayumi!