This Is Not an Atlas. A Global Collection of Counter-Cartographies, edited by kollektiv orangotango+. Published by transcript Verlag.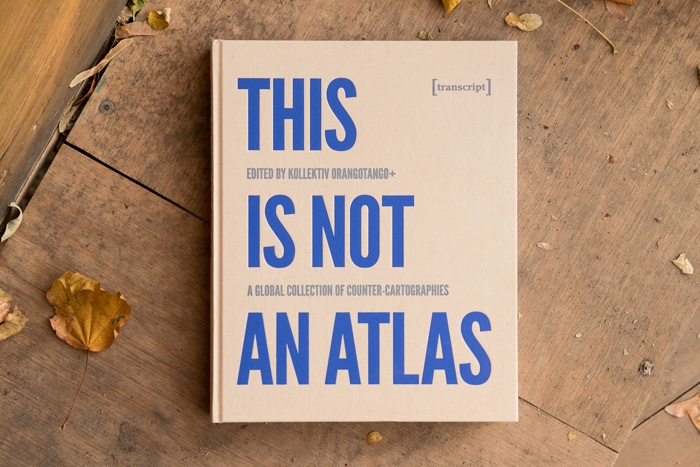 "More indigenous territory has been claimed by maps than by guns. This assertion has its corollary: more indigenous territory can be defended and reclaimed by maps than by guns."
— Bernard Nietschmann, geographer
In 2015, the group of critical geographers kollektiv orangotango launched a call for critical maps in English, German and Spanish. They received nearly 150 submissions from all over the world and selected about a third of them for This Is Not an Atlas.
The book is a collection of maps but it is not an atlas. Unlike traditional cartography, it doesn't pretend to be a paragon of objectivity. It recognizes, right from the start, that maps are always political.
The contributions are counter-cartographies. They visualize social injustices, environmental destruction and territorial struggles. However, because counter-cartographies are anchored in a tradition of post-colonial practices of mapping back, they don't stop at making unbalances of power visible, they go further: they act as springboards for critical thinking, emancipation, coordination and resistance.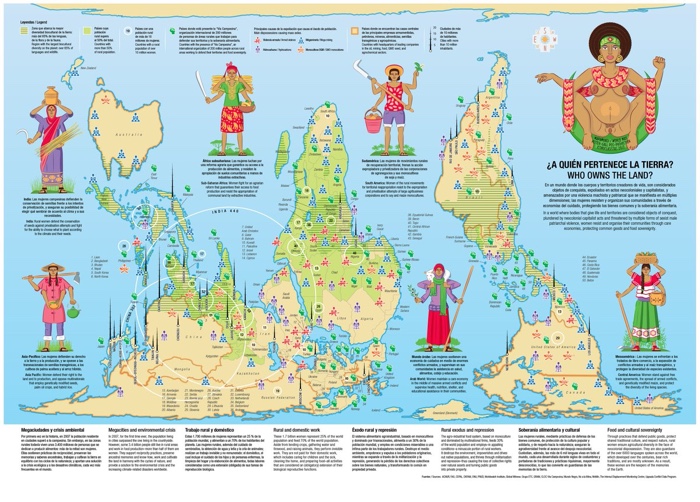 Iconoclasistas, ¿A quién pertenece la tierra? / Who Owns the Land?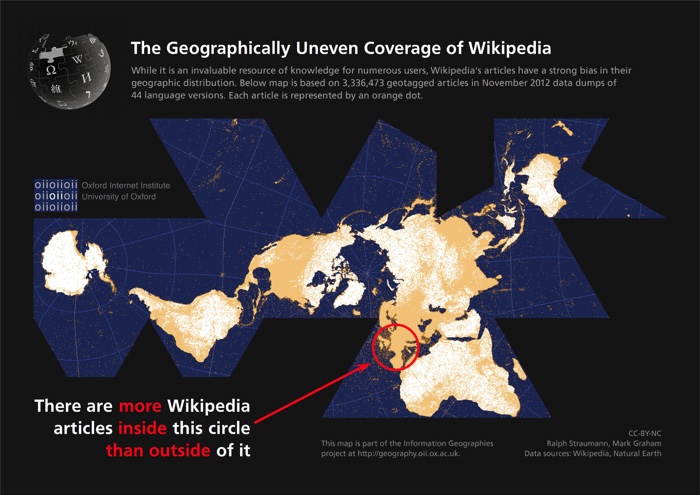 Mark Graham, Stefano De Sabbata, Ralph Straumann, Sanna Ojanperä (Geonet)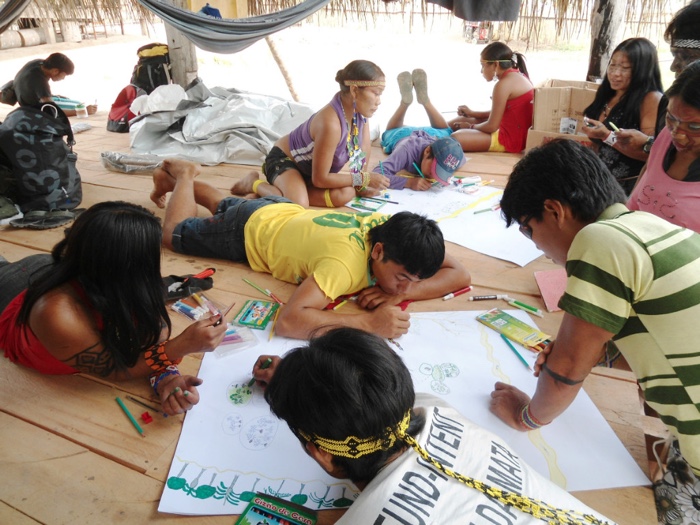 Mapping in the Amazon. Indigenous Kaxinawa from Rui Humaitá producing sketches during mapping workshop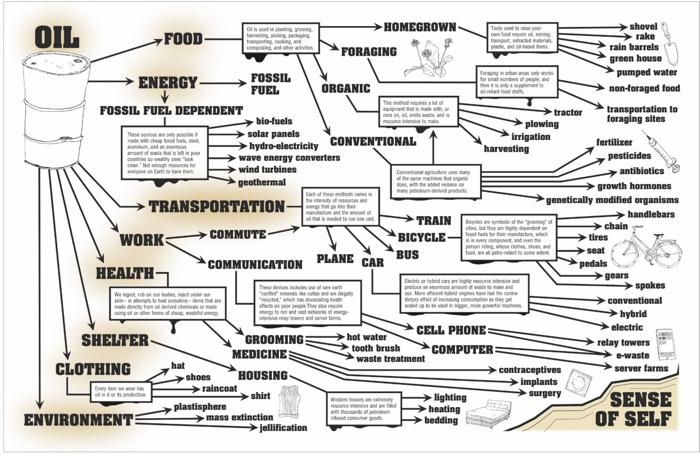 Brett Bloom, Deep Map
Inside This Is Not An Atlas, you'll discover an online mapping platform that helps migrants organise their journey across the Mediterranean sea and communicate any violations of their rights; a documentation of the rampant human rights violations by the State police in Rio de Janeiro's Favelas; maps that help participants of protests find their way in unfamiliar cities; an anti-eviction project that documents real estate speculation in and beyond the San Francisco Bay Area; a series of maps that help strengthen social movements of traditional peoples and communities living in the Amazon; a crowdsourcing project that provide citizens in an Indian megacity with a much-needed map of public toilets; an HarassMap that anonymously crowdsource incidents of sexual harassment all over Egypt; an interactive street map of the squatting movement in Berlin; a free community-based project that does justice to the vibrant neighbourhood of Kibera in Nairobi, etc. And of course many cases of ecological conflicts across the world documented on the Environmental Justice Atlas platform.
The works selected demonstrate that counter-cartography has a role to play locally and internationally. In the Global South and in the Global North.
The two projects i found most compelling illustrate that you don't need sophisticated technologies to visualize a territory: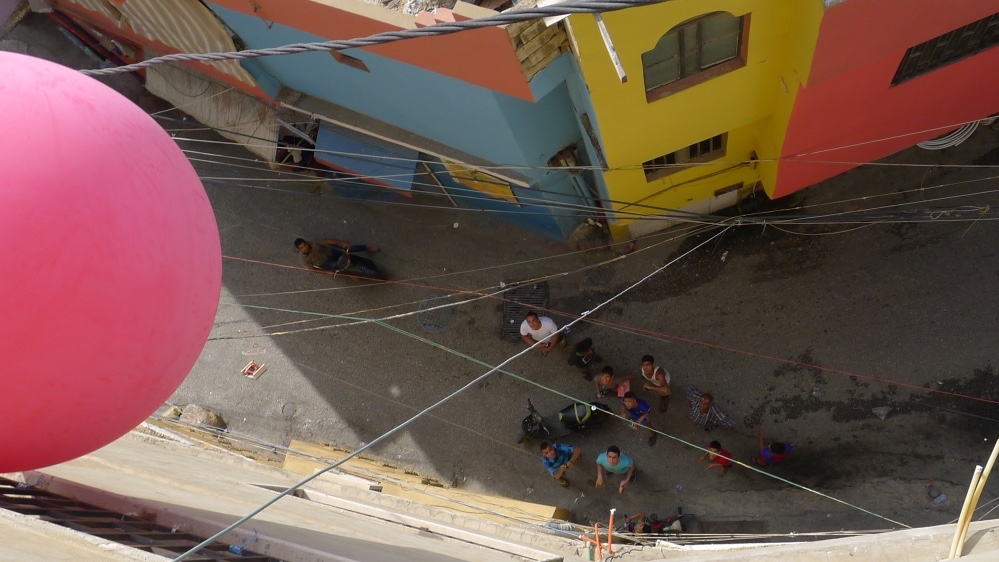 Participants watch from below as the red balloon sails above a spot in the camp. Image Greening Bourj al-Shamali, via
The Bourj Al Shamali camp In Lebanon houses some 22,000 Palestinian refugees. An urban agriculture pilot project revealed that no map of the camp was available to its inhabitants. The only maps that exist are kept secret by international organisations for security reason.
The solution was self-mapping using a digital camera and a helium-filled balloon to make aerial photography of the settlement. The approach was very low tech but it had the advantage of being less threatening than using drones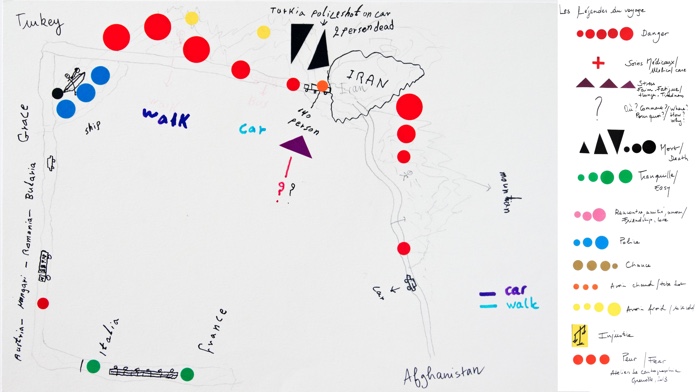 Counter-Cartographies of Exile. Map by H.S., Nasruddin Farouk Gladeema, Alishum Ahmedin, Marie Moreau, Kanké Tounkara, Issa Ibrahm Ahmid, Ahmedin A., S.A. Photo by Mabeye Deme
From Afghanistan to France sketches a trail of exile of a refugee leaving his country to reach France. It was created by an asylum seeker who drew the map from "below", from a walking point of view that subverts the conventional maps of migrations and nation states.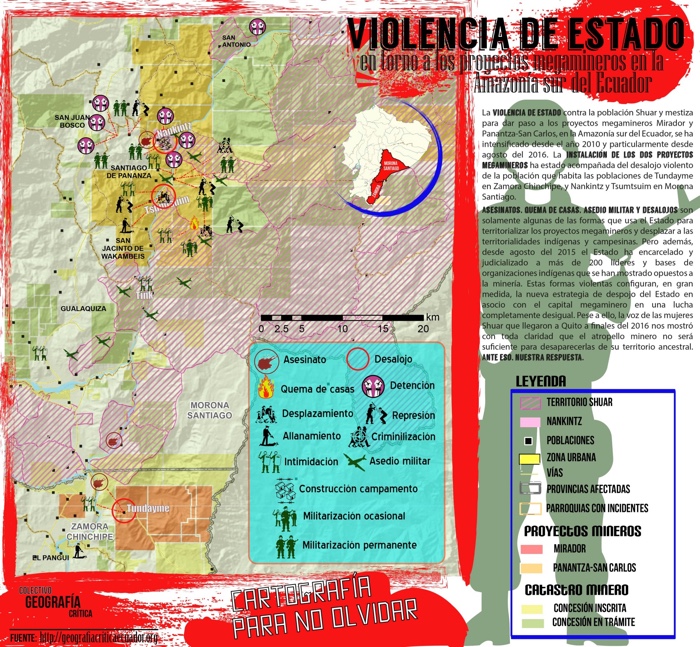 Critical Geography Collective, Violencia de Estado en torno a los proyectos megamineros de la Amazonía Sur del Ecuador (State violence around the Mega Mining projects in South Amazonia of Ecuador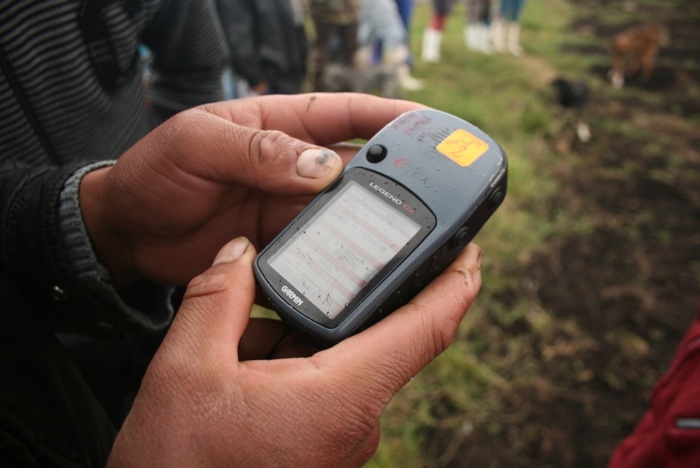 Critical Geography Collective, GPS Workshop in the moorlands of Salcedo, April 2013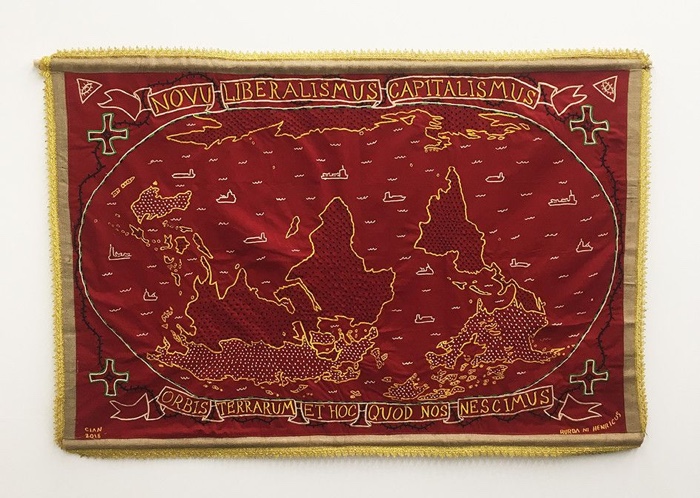 Cian Dayrit (in collaboration with Henry Caceres), Et Hoc Quod Nos Nescimus [And the world as we know it], 2018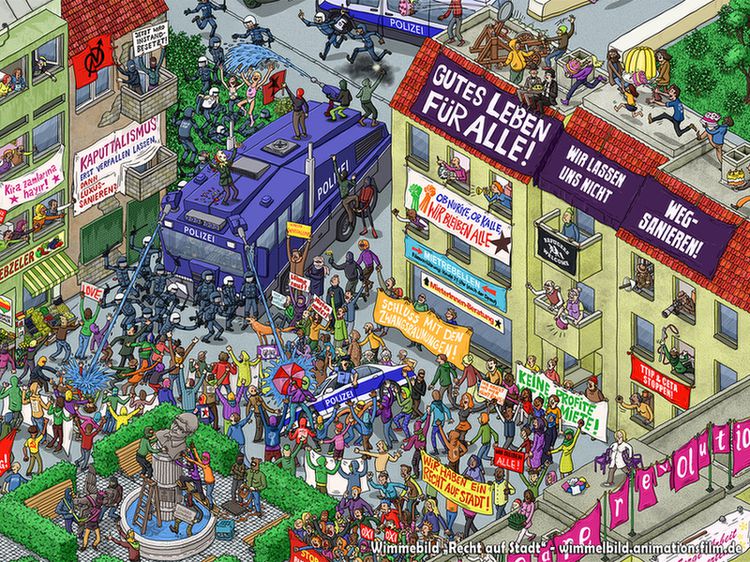 Recht auf Stadt (Right to the City)
All these maps are not only informative, they are also meant to be sources of inspiration. That's why the second part of the publication provides insights, methodologies and resources to help individuals and communities organise sessions of collective mapping and to engage into territorial creative activism. If that were not generous enough, the website of This Is Not an Atlas also provides readers with all the maps and even the ebook for you to download and share for free. It is published under the Creative Commons license.
Inside the book: