The facade of the Little Black Gallery in Chelsea is indeed painted in black, the interior is not that small and right now they have a stunning show that bears a slightly unnerving title: The Silence of Dogs in Cars. Martin Usborne portrays dogs locked inside cars. Some look peaceful and lost in their own thoughts, others are barking. Or sleeping.
When he started the series, the photographer walked around car parks looking for dogs left inside cars but his quest wasn't too successful so he decided to entirely orchestrate each photo, stopping people who were having a stroll with their dogs, matching each animal with a car and location. As Usborne explained to Max Houghton: I did start it as a reportage project but after I found myself walking around supermarket carparks making barking noises to try and awaken sleeping dogs that were not actually there, I set up the shots. But I now realise that is the right thing. It's very important that it's lit and looks cinematic, dreamlike almost.
I never thought i'd write a post dedicated to dogs photos one day but these were irresistible: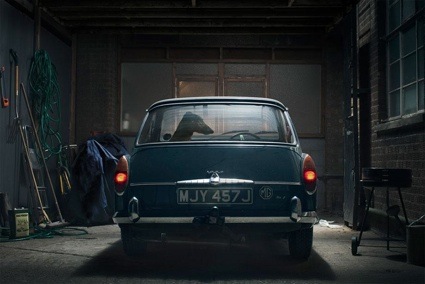 Dasher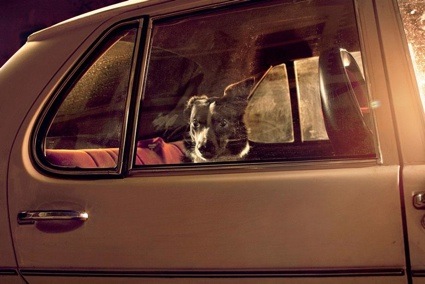 Flo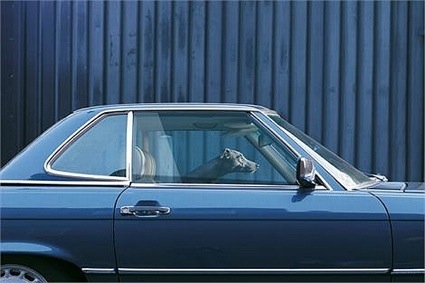 Maus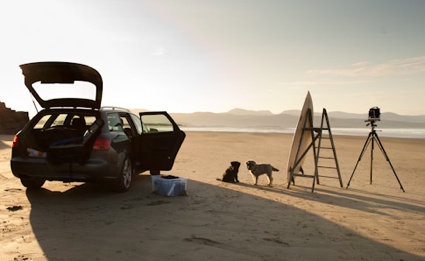 Behind the scenes. Image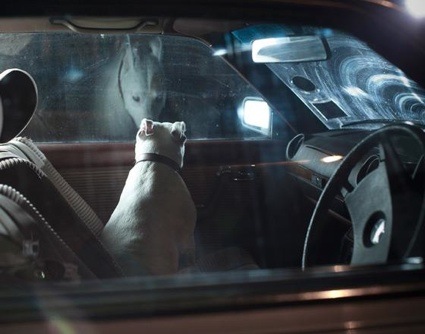 Bones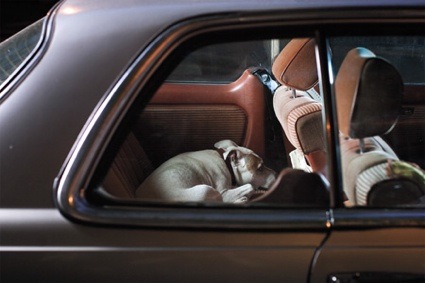 Bones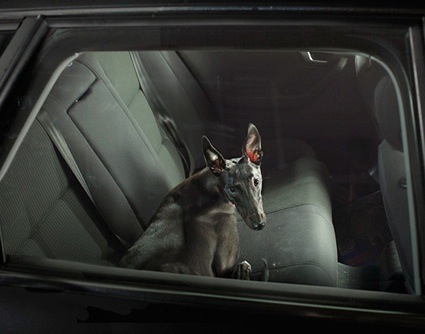 Peggy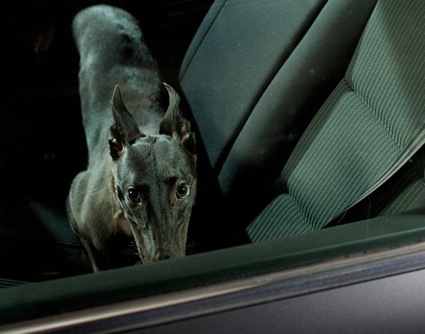 Peggy 2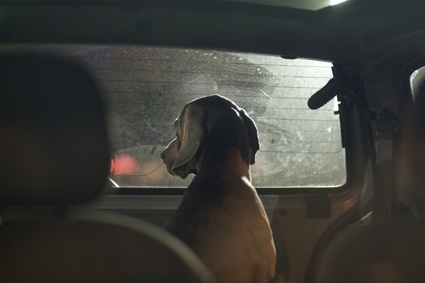 Hector 2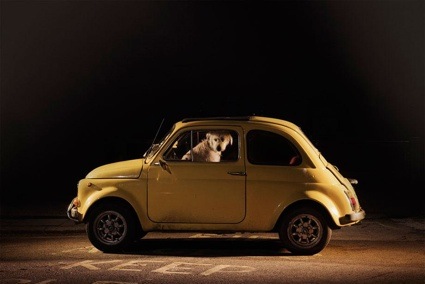 Milo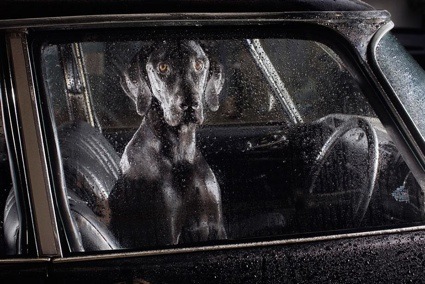 Prospero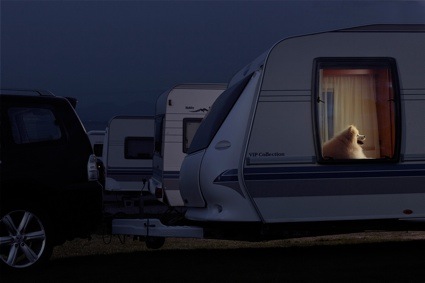 Chara
The Silence of Dogs in Cars is at The Little Black Gallery until 27 April 2013.