In June, Logitech's KeyCase won a 2004 Industrial Design Excellence Award. The keyboard wraps around the Palm when not in use, providing a soft but protective cover.
The user unfolds the keyboard and slides the cradle up to move the Palm into typing position, which turns the handheld on instantly and activates the keyboard. The keyboard provides enhanced access to the Palm's applications thanks to the dedicated function keys and the "on-screen button" key.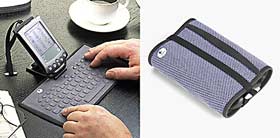 The keyboard is made of ElekTex, a tech fabric developed by ElekSen , a smart fabric which is essentially a sandwich of conductive textiles with two outer layers separated by a partially conductive inner layer. Elektex can sense location and pressure, so users can control behaviours like scrolling or repetition by pressing down longer.
IDEO worked with ElekSen to incorporate ElekTex into product concepts, including a soft remote, mobile phones, like the soft wrist phone made of a watchband and a phone module. Buttons for the phone are spread across the band length, and stroking the fabric controls scrolling of the phonebook. The structure allows the fabric to be soft and curved when wrapped around the wrist, or rigid and flat when unrolled for use in the hand.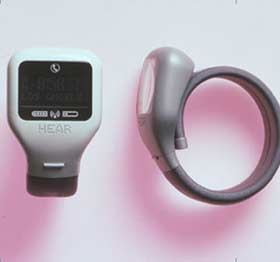 Another concept device is the conference phone composed of a speaker body and a protective lid. Once removed, the lid is placed beneath the speaker to create a back-volume. The telephone functions as a container that sits on a horizontal surface. An MP3 unit can record and allow transfer of conversations to other devices. Stroking a graphic measure located on the fabric surface controls volume. The surface vibrates more as the volume increases, providing tactile feedback.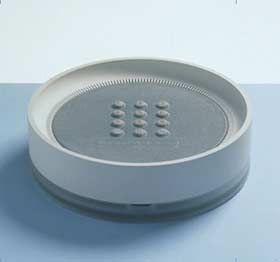 Cf. Textually has a story about other applications by Eleksen.
Other concept phones: Maybe my future phone,