A few days ago i popped by the The World Press Photo exhibition at the Royal Festival Hall in London. It's a show i always look forward to visiting. The quality of the prints is often ridiculously low but the photos that win the photojournalism competition give me some time to reflect on the stories that made the news over these past few months but also to discovered under-discussed cultural or political issues.
Just like every single years, half of the winners are from Italy, Palestinians are being killed en masses in front of our very eyes, and manifestations of the anthropocene makes for powerful and dramatic photos. One of the winning photos was about animal cruelty. I'm a bit of a wimp and cried for a whole morning when i saw it. Obviously, i couldn't add it to this post but do have a look (First prize in the Nature section), it's a great one.
And because I love lazy and image-heavy posts, here is a quick overview of some of the most stunning awarded images, with a copy/paste of the explanation text found on the website of the exhibition:

Lu Guang, Development and Pollution. Due to the vast presence of coal mines, meadows are left devastated and no sheep or cattle can survive in Holingol City, China. In order to preserve the image of the city, the local government installed 120 sculptures of sheep and cattle on the meadow
Most factories in Hainan Industrial Park of Wuhai City in Inner Mongolia are high-energy consuming and high-pollution producing. China is now the world's second-largest economy. Its economic development has consumed lots of energy and generated plenty of pollution. A habit of directly discharging unprocessed industrial sewage, exhaust gas and waste material has led to pollution of farmlands, grasslands and drinking water as well as the ocean and the air. Over the past 10 years, factories have been moved from the country's east to its central and western parts, thus greatly expanding the polluted area and increasing the severity of the the situation. Although the environmental protection administration has shut down many small enterprises with serious pollution emission, some still continue to discharge contaminants illegally. Some have adopted covert operations, such as releasing the smoke and gas waste at night.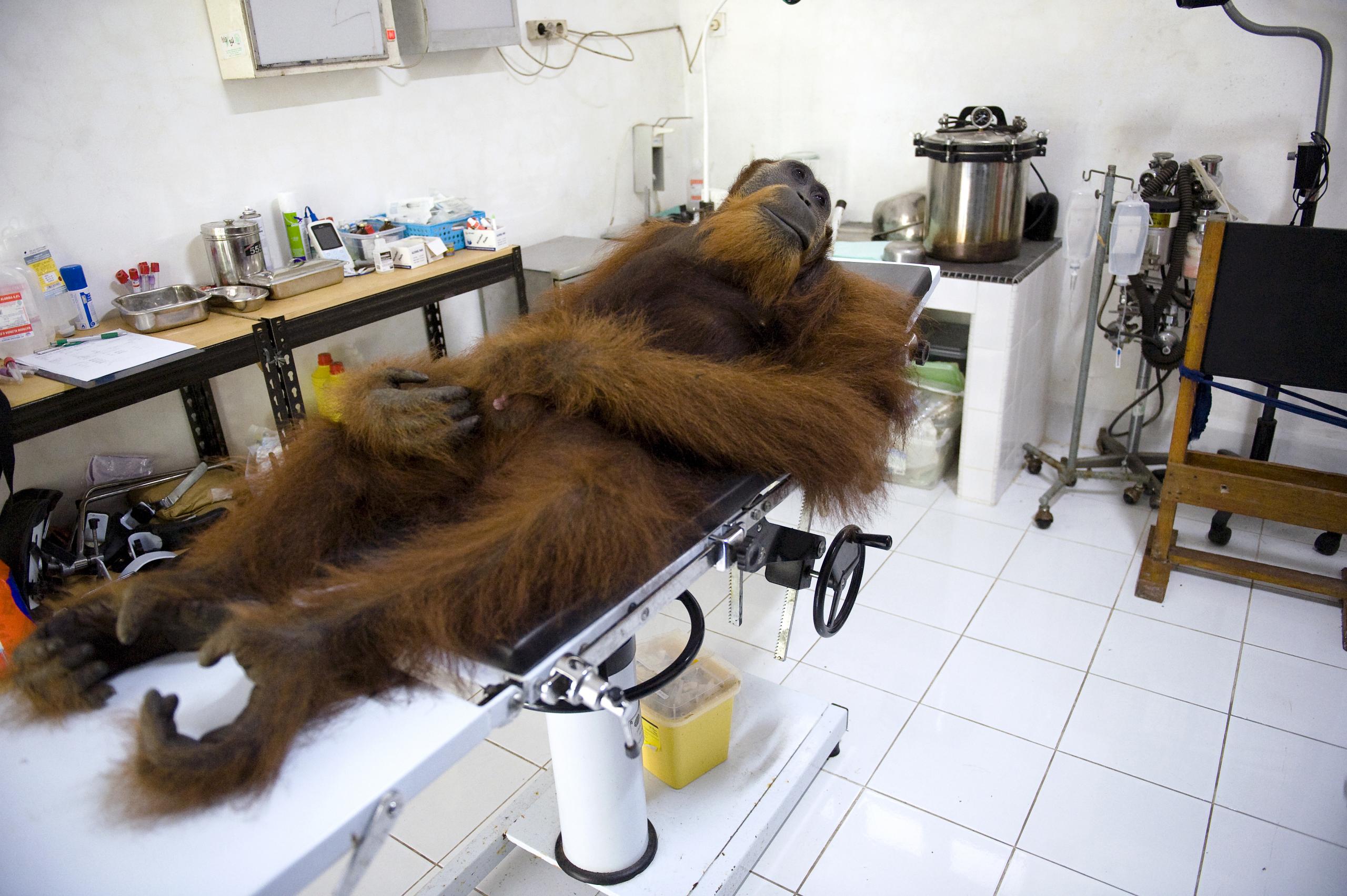 Sandra Hoyn, Indonesia's Last Orangutans
Angelo, a 14-year-old male orangutan, lies waiting for medical examination, in the Sumatran Orangutan Conservation Program (SOCP) care center in North Sumatra, Indonesia. He was found with air-gun pellets embedded in his body, in a palm-oil plantation.
Globally, the demand for palm oil is growing rapidly, and Indonesia is a market leader. The loss of their rainforest habitat, largely to make way for palm plantations, has brought orangutans almost to extinction in Indonesia.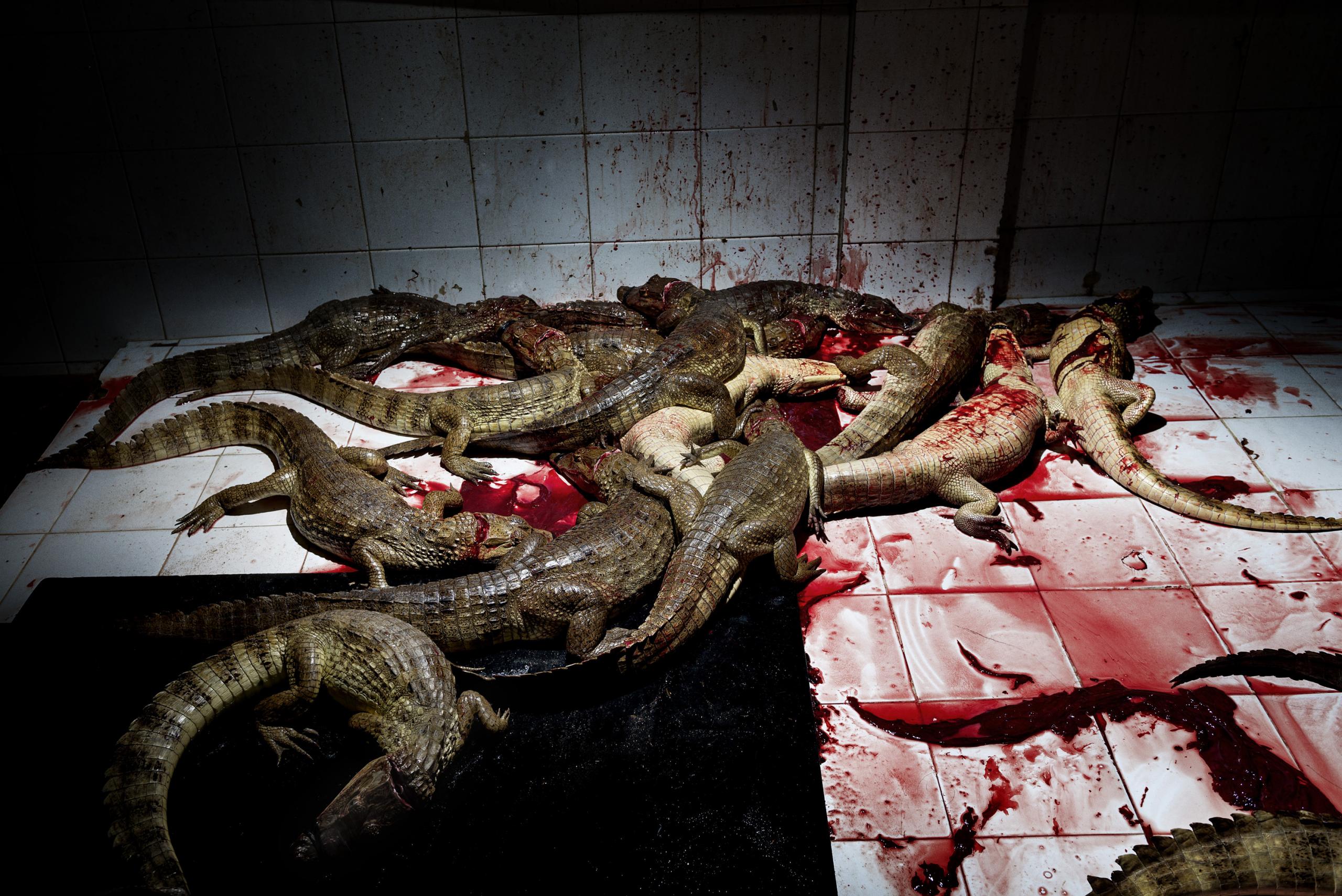 Paolo Marchetti, Cold Blood Colombia.Freshly slaughtered caimans lie in what workers call 'the hall of sacrifice', at a Caiman farm in northern Colombia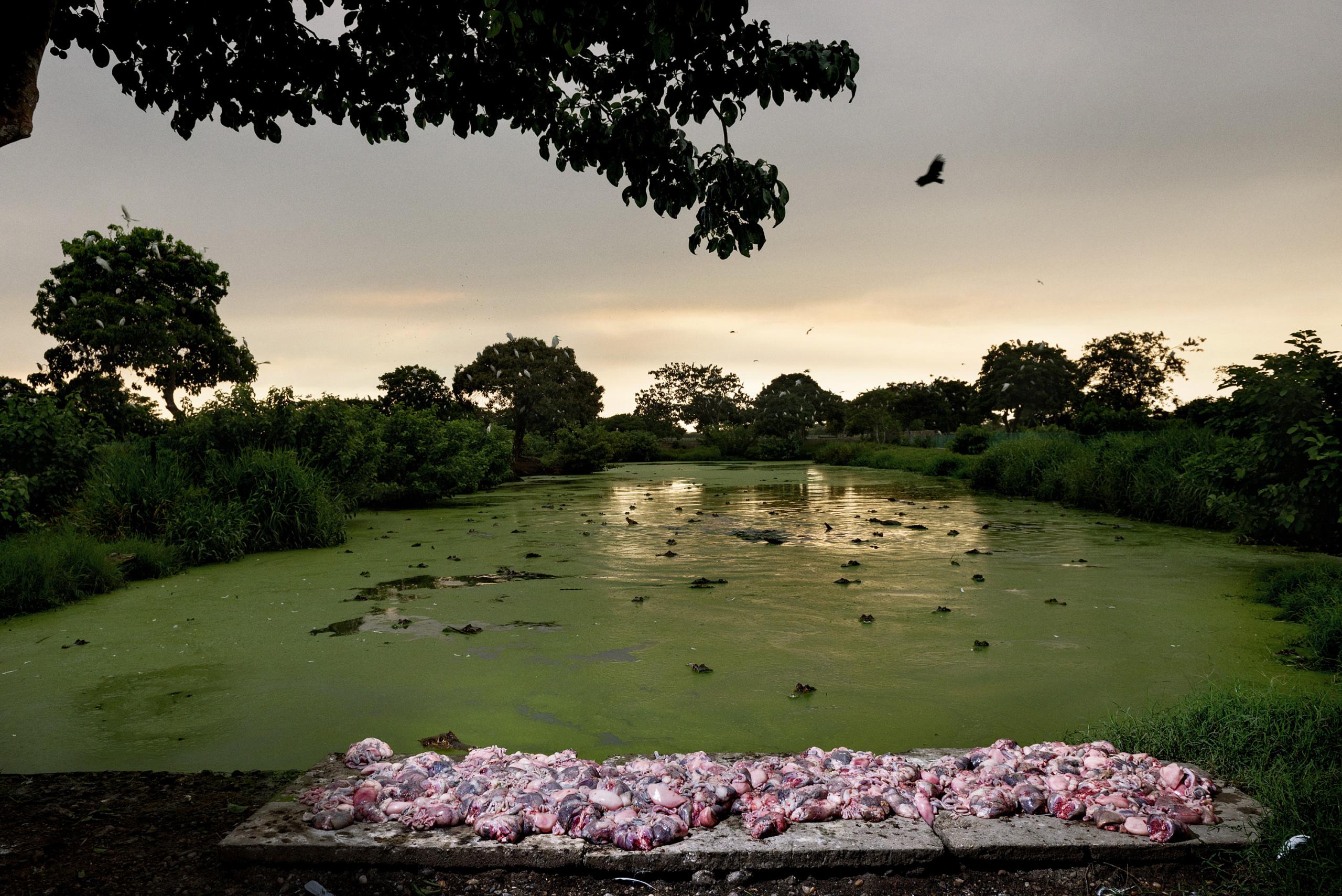 Paolo Marchetti, Cold Blood Colombia. One of two weekly meals for 250 adult caiman lies beside their tank, at a farm in northern Colombia. The animals are fed a mix of minced cattle offal with up to 20 percent caiman meat.
Production of the skin of Colombian caimans, prized for its durability and quality, has soared since the 1990s. These days, most skins are obtained from farmed animals and farmers are legally obliged to return a number of caiman to the wild to replenish natural stocks.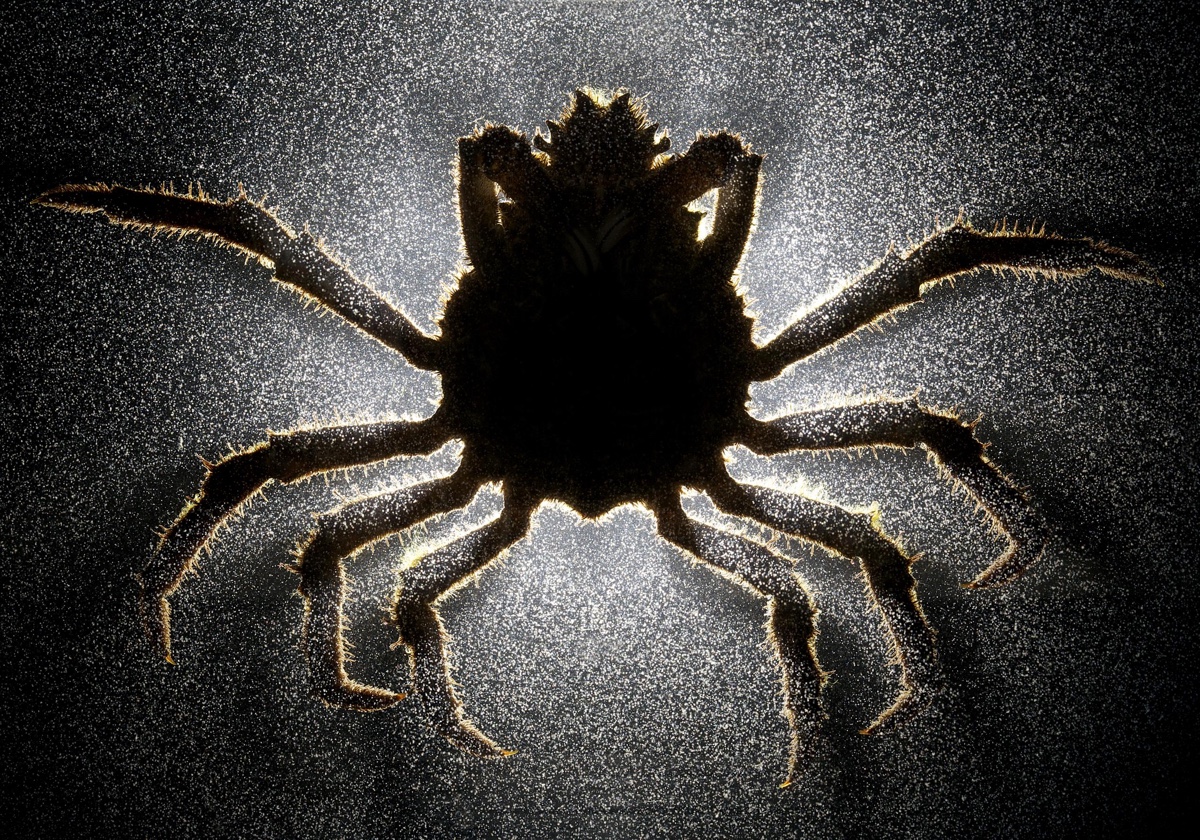 Anand Varma, Mindsuckers. When a male sheep crab (Loxorhynchus grandis) is infected by Heterosaccus californicus, a parasitic barnacle, it stops developing fighting claws, and its abdomen widens, providing a womb for the barnacle to fill with its brood pouch. Nurtured by the crab, the eggs hatch. Thousands of baby barnacles disperse to infect anew

Anand Varma, Mindsuckers. When spores of an Ophiocordyceps fungus land on an Amazonian ant, they penetrate its exoskeleton and enter its brain, compelling the host to leave its normal habitat on the forest floor and scale a nearby tree. Filled with the fungus, the dying ant fastens itself to a leaf or another surface. Fungal stalks burst from the ant's husk and scatter spores onto ants below, to begin the process again
Many parasites not only feed off their hosts, but appear to manipulate the host's behavior in a way that is advantageous to the parasite's life cycle. Recent research indicates that this influence occurs at a genetic level—certain parasite genes seem to be able to take control of the host's brain. Research has shown that in some cases a single parasite gene is responsible for altering the host's behavior, though in most instances it is thought that the phenomenon is brought about by a combination of genes.

Jérôme Sessini, Crime Without Punishment. The body of a passenger lies still strapped in a seat, in a wheat field, in eastern Ukraine
Malaysia Airlines flight MH17, traveling from Amsterdam to Kuala Lumpur at a height of 33,000 feet (10,058 meters), crashed into the countryside in eastern Ukraine, in rebel-held territory near the Russian border, on 17 July. All 298 people on board were killed. Wreckage was scattered over a radius of some two kilometers, near the villages of Rozsypne, Pelahiivka and Grabove. Evidence began to emerge that MH17 had been brought down by a missile.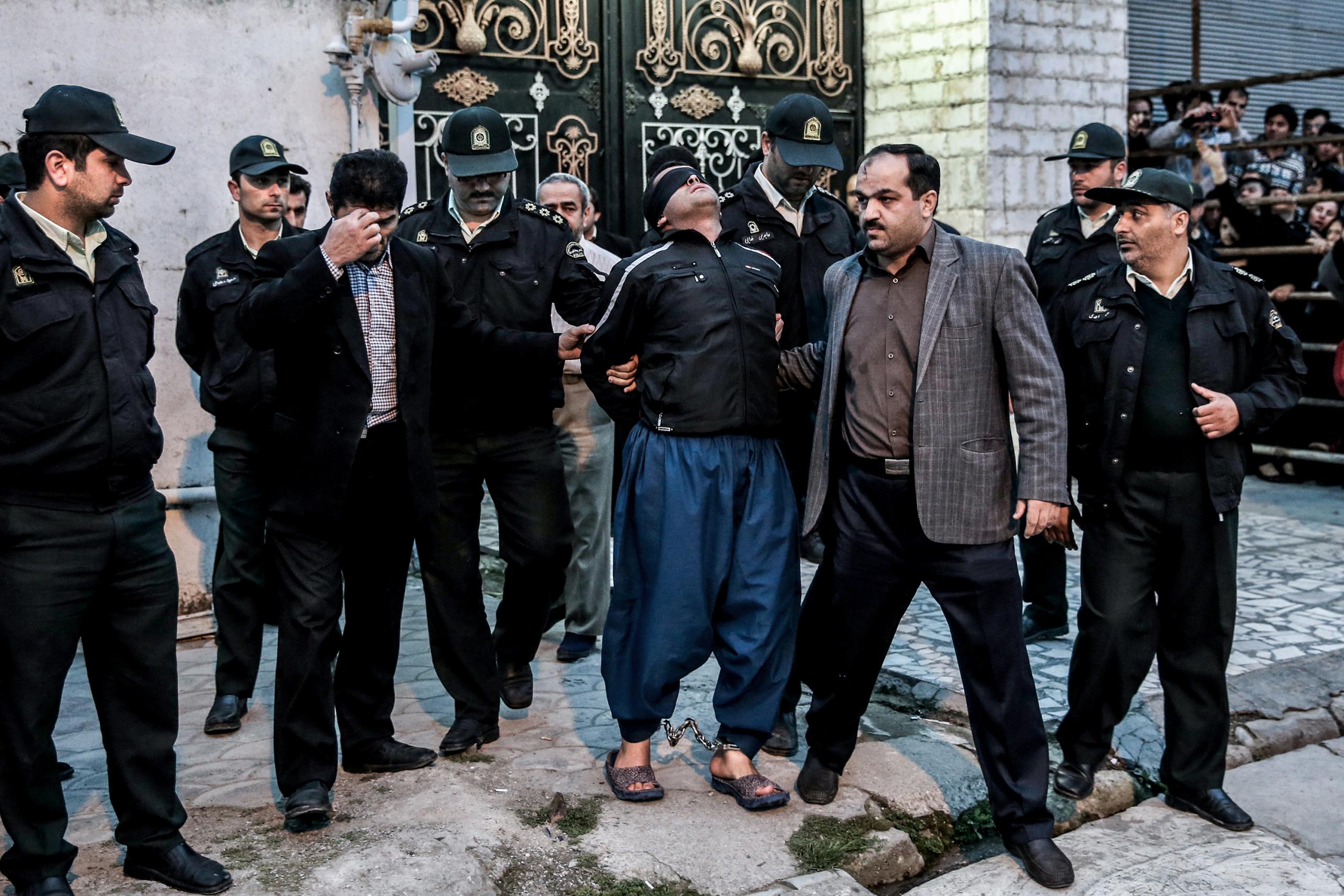 Arash Khamooshi, Act of Forgiveness. Prison authorities bring Balal to the scaffold
Although exact figures are not known, Iran is thought to execute more people than any country in the world, apart from China. Hangings are frequently held in public, and sometimes a murder victim's family may participate in the punishment by pushing the chair from under a condemned prisoner.
On 15 April, a young man identified only as Balal was due to be hanged for stabbing a friend, Abdollah Hosseinzadeh, to death during a street brawl. Hosseinzadeh's mother was present at the hanging, but at the last minute, instead of pushing the chair, she slapped Balal's face in an act of symbolic forgiveness. Such an act puts a stop to the execution, though the victim's family does not have a say in any subsequent jail sentence.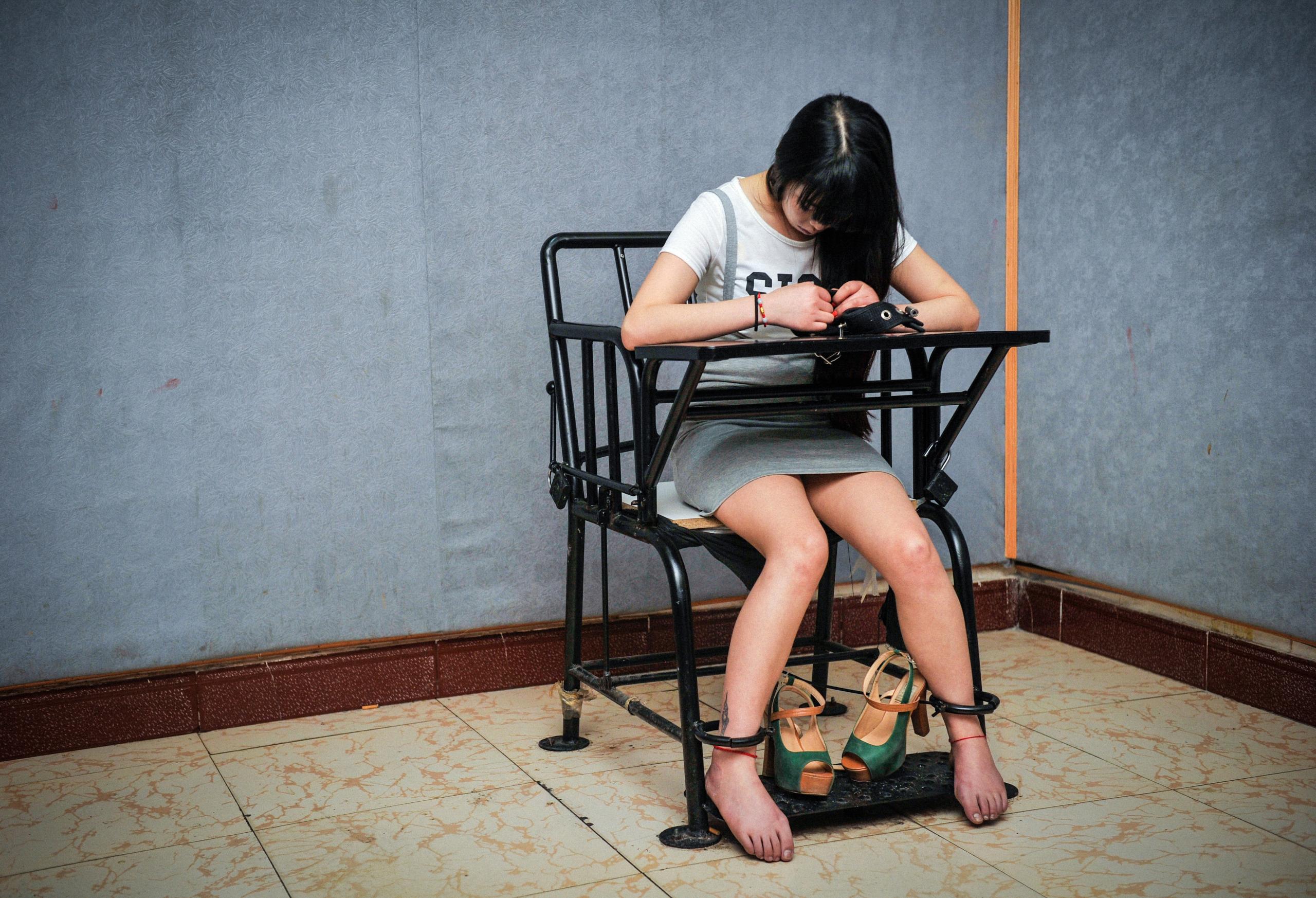 Liu Song, Accused
A woman suspected of being a sex worker is held for questioning, at a police station in Chongqing, southwest China.
Local residents had complained about sex-workers' cards and leaflets being pushed under their doors. Prostitution is illegal in China.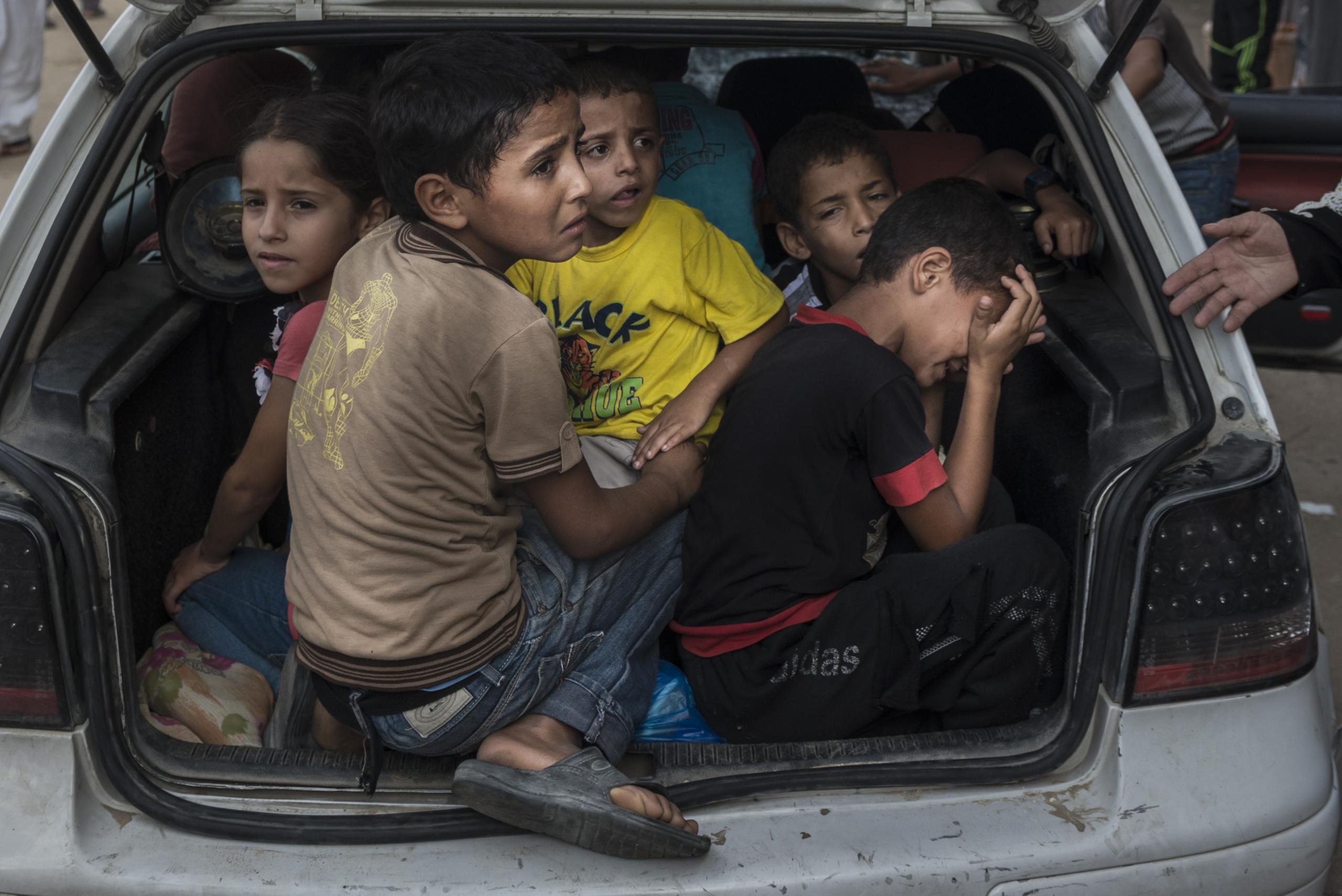 Sergey Ponomarev, Gaza Conflict
Palestinians fleeing fighting in their neighborhood, arrive at a shelter in Khan Yunis. After weeks of rising tension following the killing of three Israeli teenagers, Israel launched a major offensive against Hamas in Gaza. Hamas had fired rockets into Israel on 7 July, after a series of Israeli air strikes in which several Hamas members had been killed. On 8 July, Israel launched Operation Protective Edge, aimed at stopping the rocket attacks, and destroying Hamas capabilities, in particular the smuggling tunnels that had been built between Gaza and Egypt.
The offensive lasted seven weeks, during which more than 2,100 people were killed in Gaza, 69 percent of which, according to the UN, were civilians. In Israel, six civilians and 67 soldiers were killed. Amnesty International published a report that criticized Israel's 'grossly disproportionate' responses, but suggested violations of international law on both sides.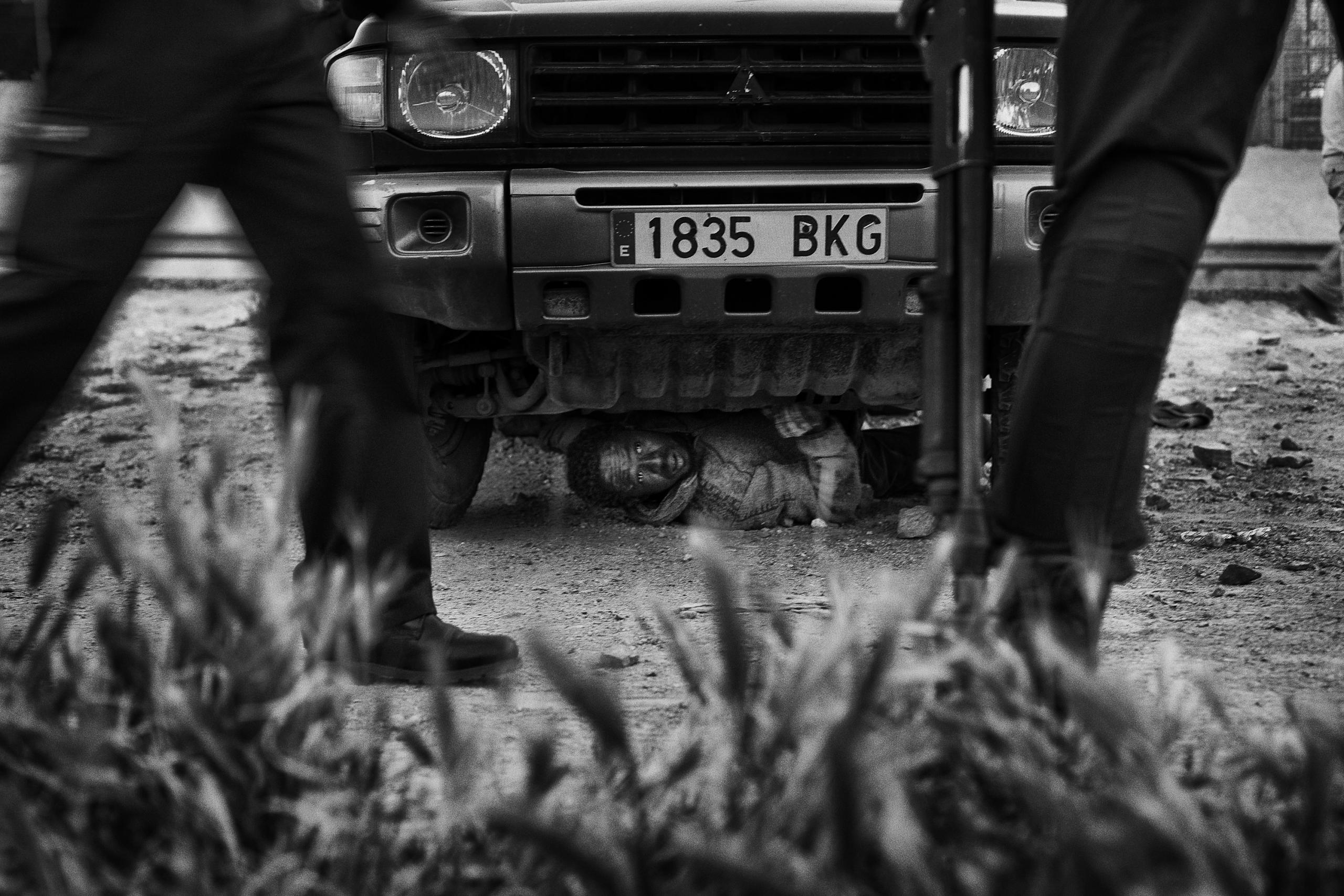 Gianfranco Tripodo, Bosa, Bosa, Bosa! A migrant hides from the Guardia Civil in Melilla, an enclave of Spanish territory in North Africa
Three six-meter-high fences separate Melilla from Morocco, yet for decades people seeking a better life in Europe have attempted to scale the fences and reach Spanish soil. Some 6,000 such crossings were reported in Melilla and its sister enclave, Ceuta, in 2014. Very few migrants are granted political asylum; those who are not are taken to the mainland and handed an order to leave, but most cannot be deported as Spain does not have relevant treaties with their countries of origin.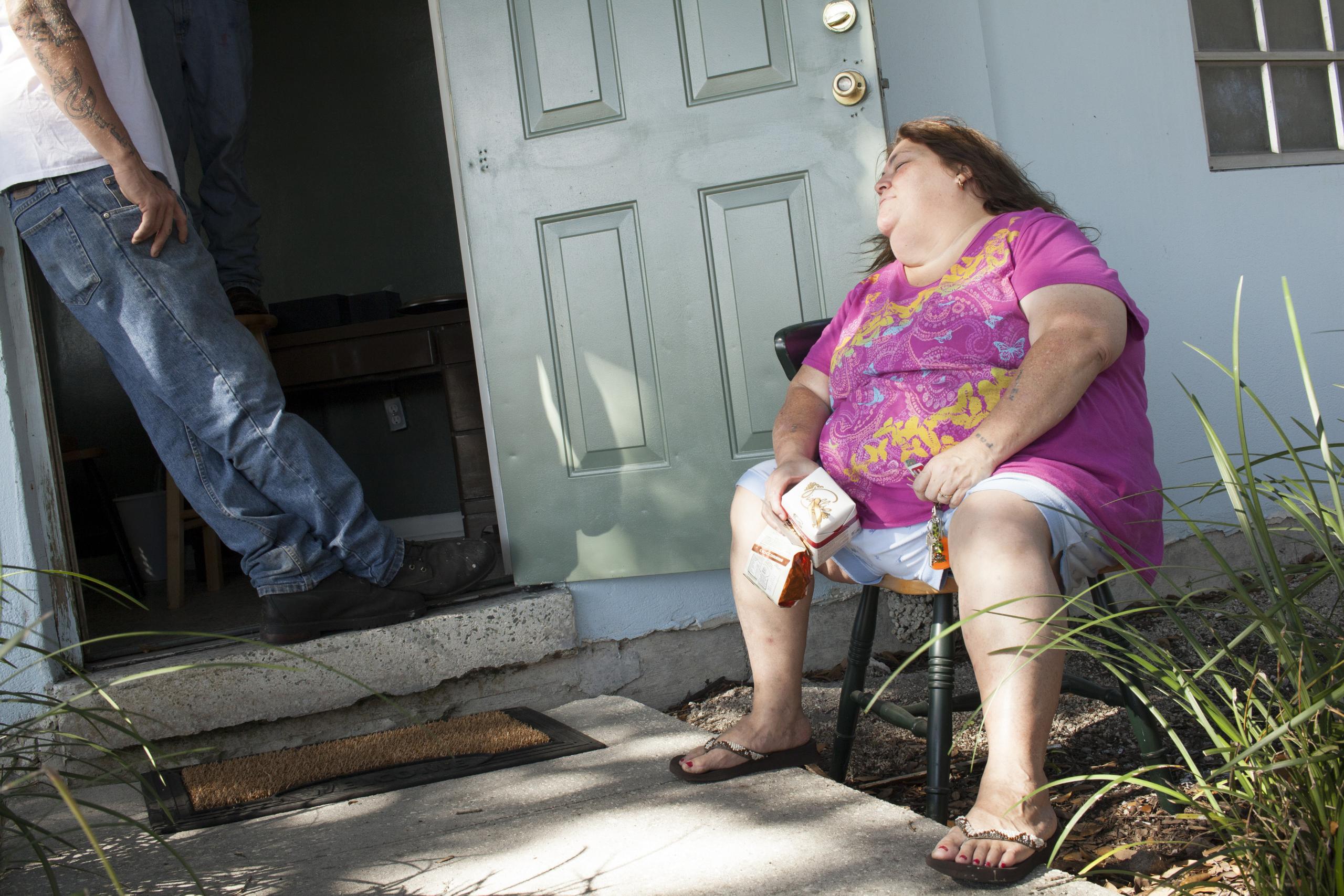 Sofia Valiente, Miracle Village. Rose is the only female offender in the Miracle Village community, but says the stigma of being a sex offender no longer bothers her, and that the men look to her as a sister
Miracle Village, on the southeast corner of Lake Okeechobee in South Florida, in the midst of sugarcane fields and five miles from the nearest town, houses a community of 100 sex offenders. It was set up by an evangelical pastor, Dick Witherow, as a sanctuary for people he terms 'modern-day lepers'—subject to lifelong restrictions on their movements, which often leave them few options of where to live. Residents of Miracle Village include people sentenced for offences such as the possession of child pornography, and a man who at the age of 18 had sex with his 16-year-old girlfriend. Many are tagged with ankle monitors, must obey a nighttime curfew, and cannot own a laptop or mobile phone.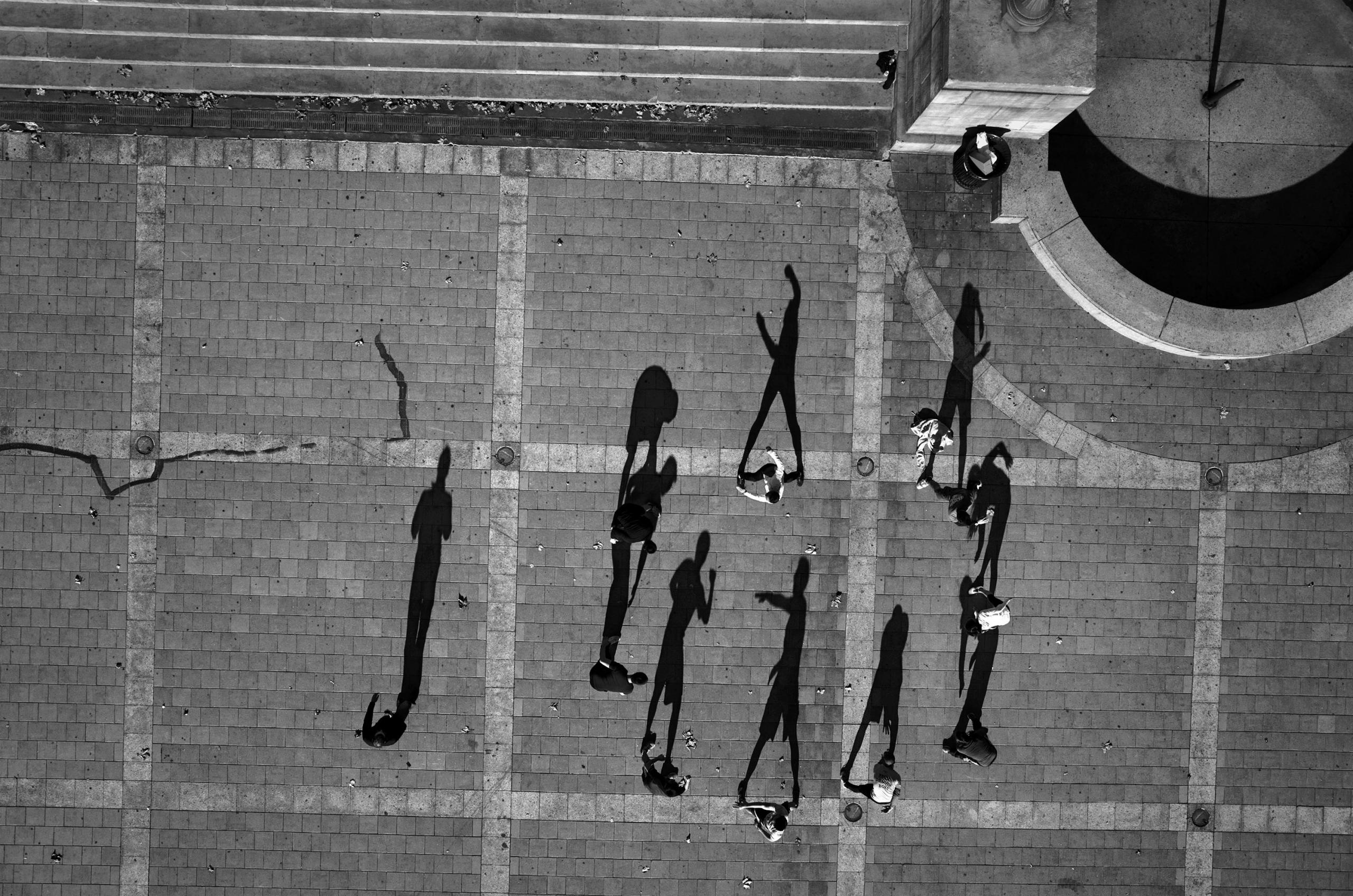 Tomas van Houtryve, Blue Sky Days. People exercising in central Philadelphia. Drone operators may consider such 'signature behaviors' as evidence of the existence of a training camp
Since 2002, the US has used unmanned aerial vehicles (UAVs, or drones) to collect intelligence and carry out airstrikes in Pakistan, Yemen and Somalia. The attacks have resulted in a large number of fatalities, including hundreds of civilians.
The photographer bought a small drone, fitted it with a camera, and flew it in the US over the sorts of gatherings that have become habitual targets for airstrikes abroad—weddings, funerals, groups of people praying or exercising. He also used it to photograph settings in which drones are used to less lethal effect, such as oil fields, prisons, and the US-Mexico border.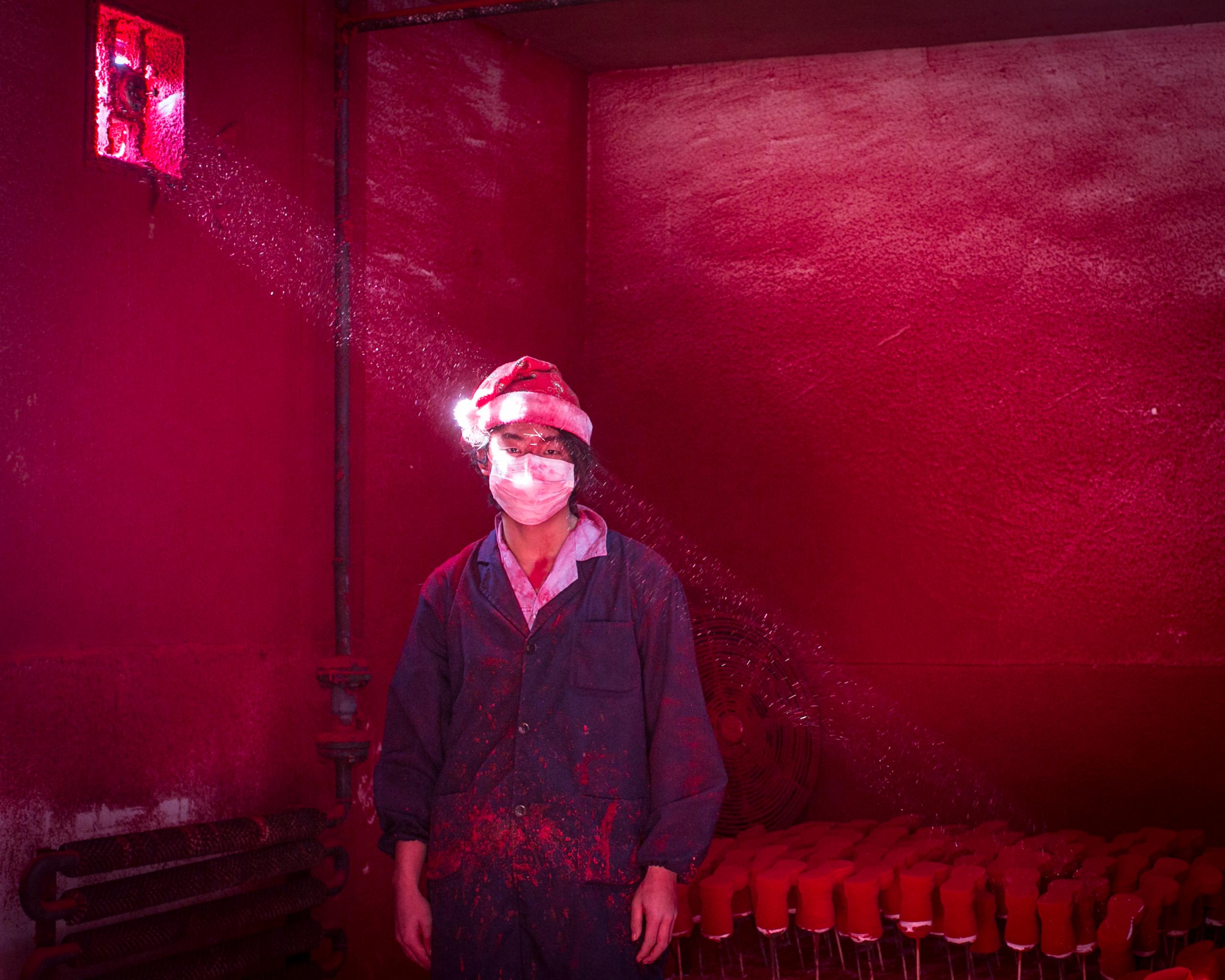 Ronghui Chen, Christmas Factory
Wei works in a factory in Yiwu, eastern China, coating polystyrene snowflakes with red powder. He wears a Christmas hat to protect his hair, and goes through at least six face masks a day.
According to the Chinese government press agency, 600 factories in Yiwu produce around 60 percent of the world's Christmas decorations. The factories are staffed largely by migrant laborers, who work 12-hour days for between 270 and 400 euros a month. Wei, who comes from rural Guizhou, 1,500 kilometers away, is not entirely sure what Christmas is, but thinks that it is a foreigners' form of Chinese New Year.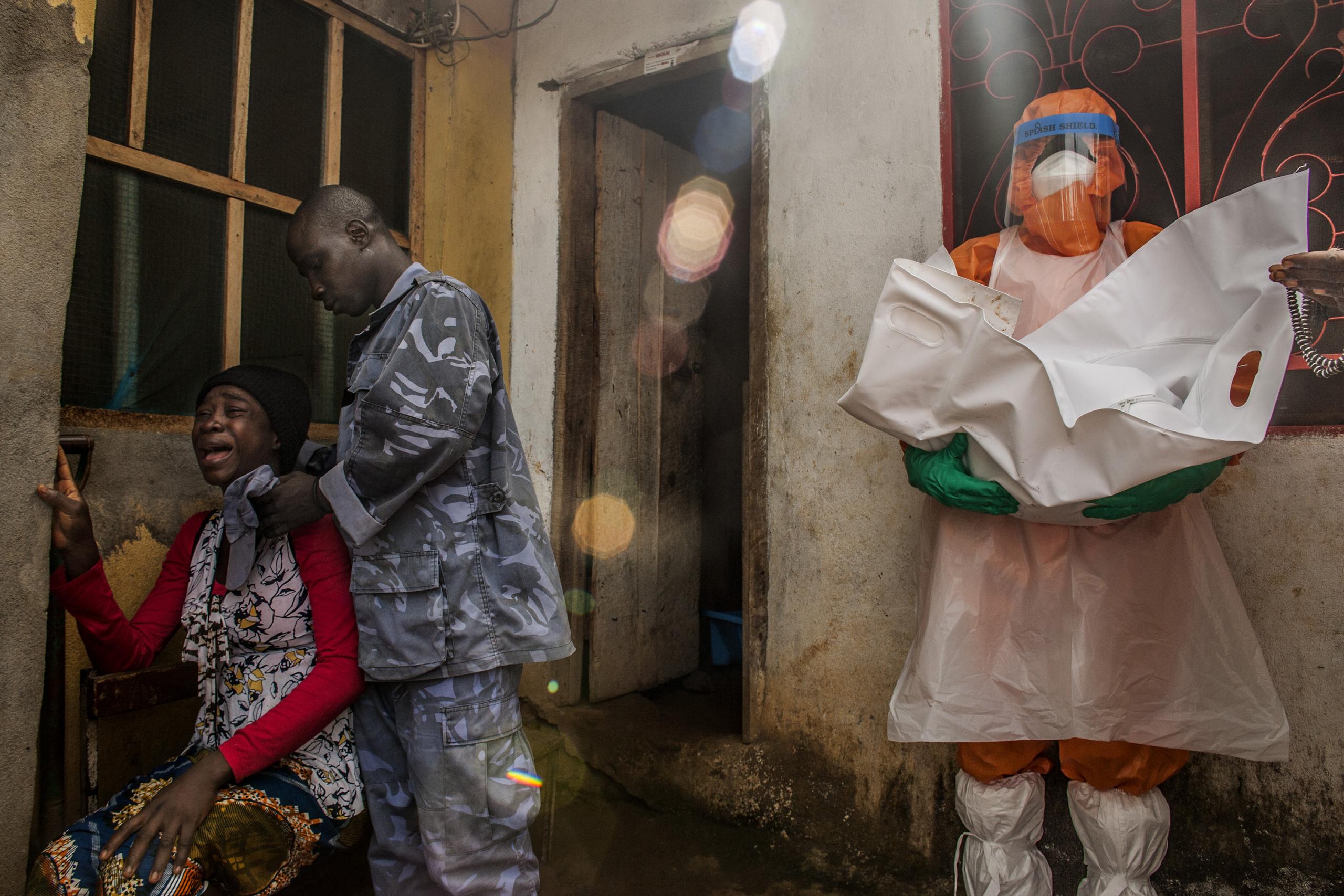 Pete Muller, Ebola in Sierra Leone
The Kabia family mourns as the body of their one-day-old baby is removed by a member of a safe burial team, outside their home in the Hill Cut neighborhood of Freetown. While the baby was not a confirmed Ebola case, the government of Sierra Leone had mandated that all deaths in heavily Ebola-affected districts be treated as potential Ebola cases and buried in accordance with strict safety procedures.
The first cases of a new outbreak of the deadly Ebola virus in Sierra Leone were reported in May. There is no cure for Ebola, and the fatality rate can be as high as 90 percent. The virus causes high fever, vomiting, and diarrhea, as well as internal and external bleeding. It is highly contagious, being passed on by sweat, blood and other bodily fluids. By the end of the year, 2,758 people had died of Ebola in Sierra Leone. The disease also ravaged neighboring Guinea and Liberia, with 7,880 deaths reported across the three countries overall in 2014.
Check out the World Press Photo exhibition at the Royal Festival Hall in London until 29 November 2015.
For an overview of all the winners visit the 2015 Contest image gallery. World Press Photo 15 exhibition tour.