See Yourself X: Human Futures Expanded, by writer, filmmaker and architect Madeline Schwartzman. Published by Black Dog Press.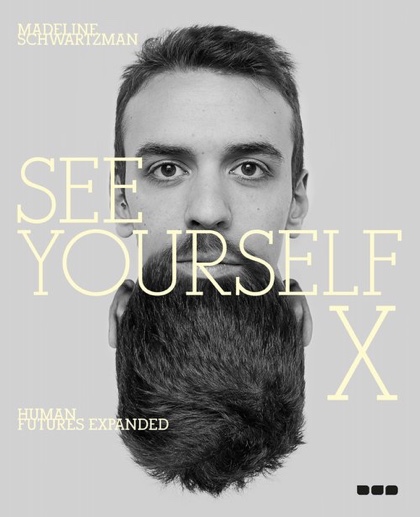 Summary of the book: See Yourself X focuses on the fundamental domain of our perception—the human head. The publication presents an array of conceptual and constructed ideas of how we might physically extend the head, the mind, the brain or our consciousness into space. What is the future of the human head? What will happen to our sensory apparatus in 50 years, when the mechanisms for how we communicate and sense our surroundings become obsolete, prompted by the advancement of sensors that will enable brain-to-brain communication? Everyone with a head should be interested in this book.
See Yourself X had inauspicious origins. In March 2012, while she was on the way to a talk for See Yourself Sensing, Schwartzman's aeroplane crashed into a bus. As it landed in Detroit, the wing of the Delta MD-80 knocked over a shuttle bus at over 120 miles per hour. Luckily, no one was hurt. But it did spark an investigation: do pilots feel the width of their wings? If so, this would mean that the human head could effectively become 150 feet wide. This was the catalyst for See Yourself X: to look across art practices and contemporary culture, at all ways of extending the head into space, and to move headlong into the future.

Joanne Petit-Frère, Redressing the Crown series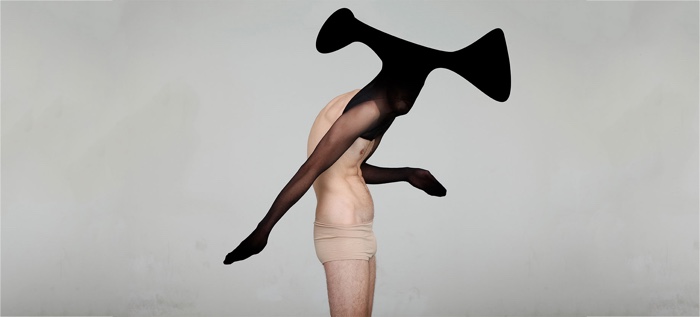 Shai Langen, Liquid Body, 2014
See Yourself X: Human Futures Expanded is the second volume of a series that looks at human perception and the sensory apparatus. The first one, See Yourself Sensing: Redefining Human Perception, looked at fifty years of futuristic proposals for the body and the senses. It was published in 2011 but is still as seducing and pertinent as ever. The new book, See Yourself X, focuses in on the human head.
Drawing on current works of fashion, design and science and looking back at ideas and artifacts from the past, the publication sets to explore how our heads, faces and brains can allow us to extend ourselves physically into space.
Some of the projects selected seem far-fetched and whimsical. Some are slightly sinister, others are poetical or just playful. Although their creators don't necessarily have the ambition to predict the future, the works selected in the book often trigger sparks inside our minds, push back the limits of what we think is possible and thus suggest what might happen 10, 20, even 50 years from now.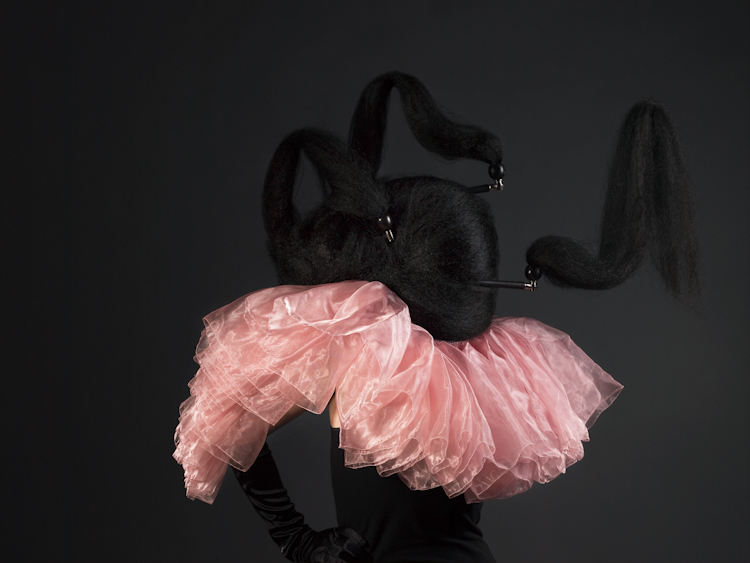 Studio Peripetie, Pugh-atory, Chimney sweeper, 2009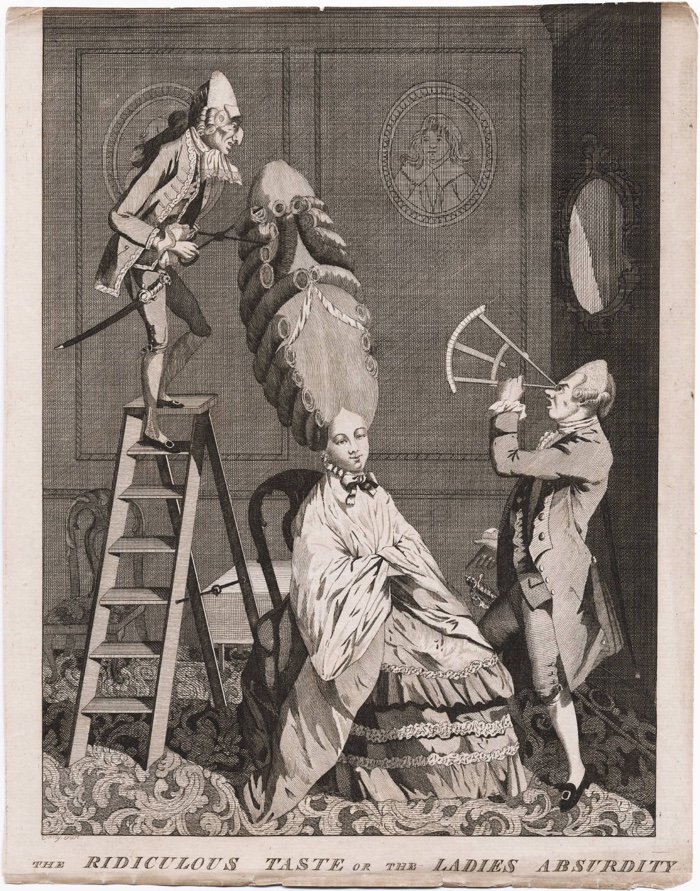 Matthias Darly, Ridiculous Taste, or the Ladies Absurdity, C.1776
In her essays and descriptions, Madeline Schwartzman makes spectacular images of design, art and fashion enter into an inspiring dialogue with the latest advances in neurology, robotics, psychology or nanotechnology. There is plenty of speculation at work, of course but without speculation, there would only be very little science and very uninspiring art.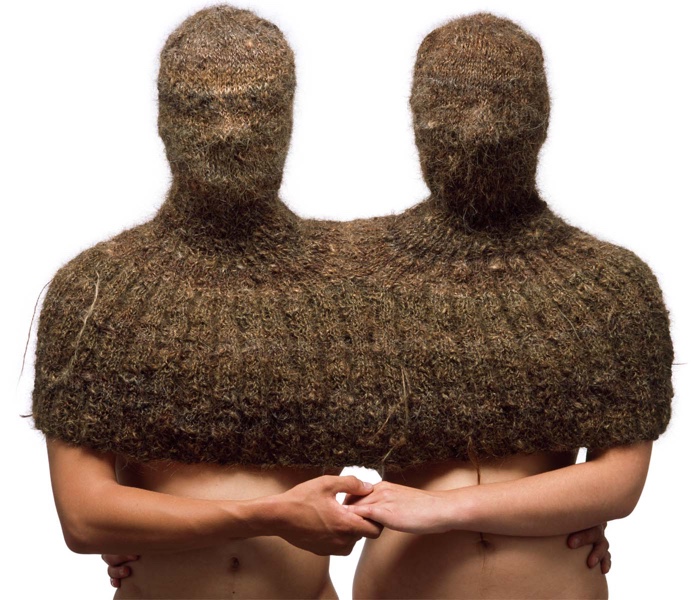 Chrystl Rijkeboer, Twins Brown, 2007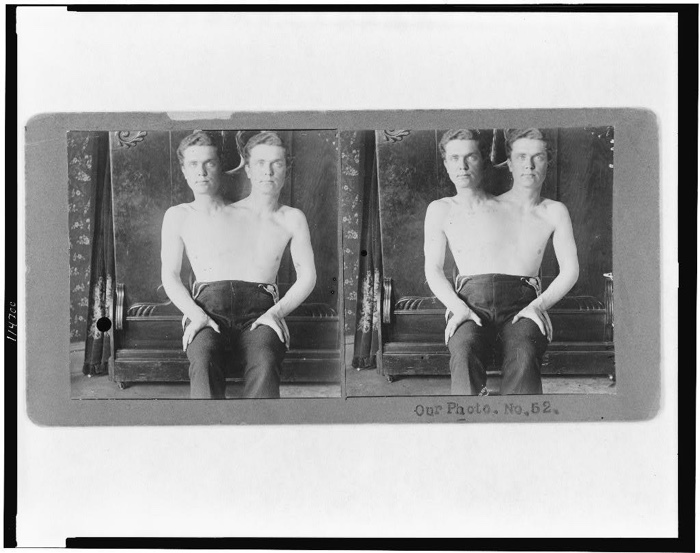 Trick photograph of man with two heads, 1901
I just finished reading See Yourself X: Human Futures Expanded. It's been an energizing journey that took me from hair extensions to phrenology; from sophisticated algorithms for face detection to cyborg antenna; from knitted heads to The Thatcher illusion and from human hybridized with plant or machine to sensitive e-skin.
Quick selection of works i discovered in the book: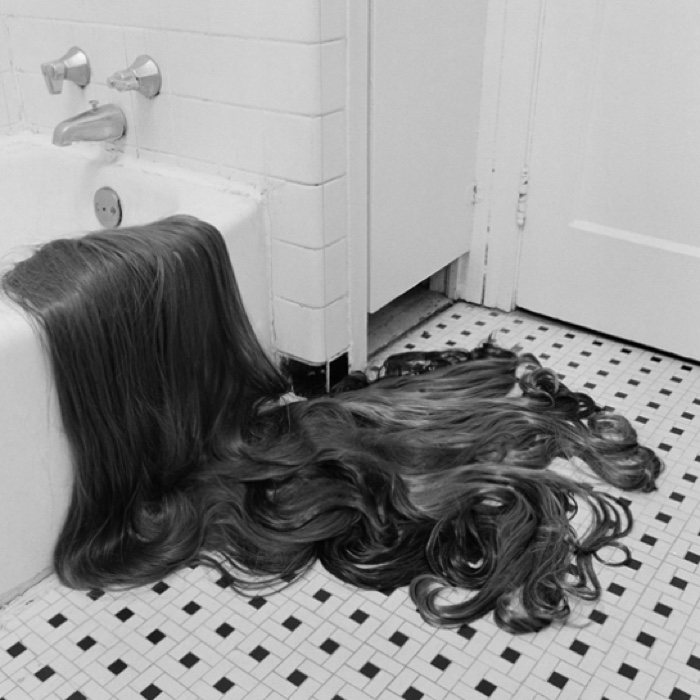 Rebecca Drolen, Drainage (from the series Hair Pieces), 2011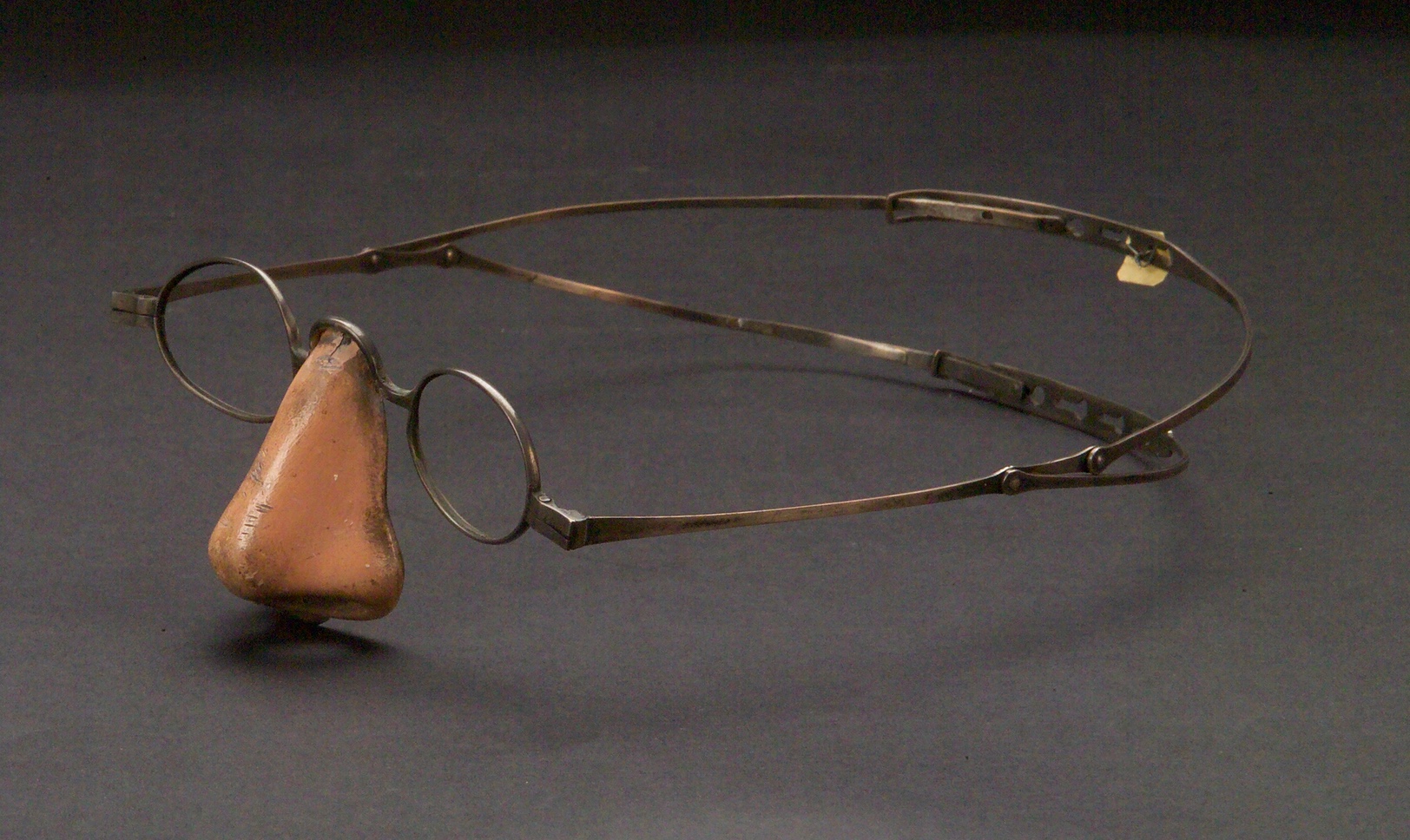 Silver prosthetic nose, mounted on a spectacle frame, allegedly worn by a nineteenth- century woman who had lost her own to syphilis. Hunterian Museum at the Royal college of Surgeons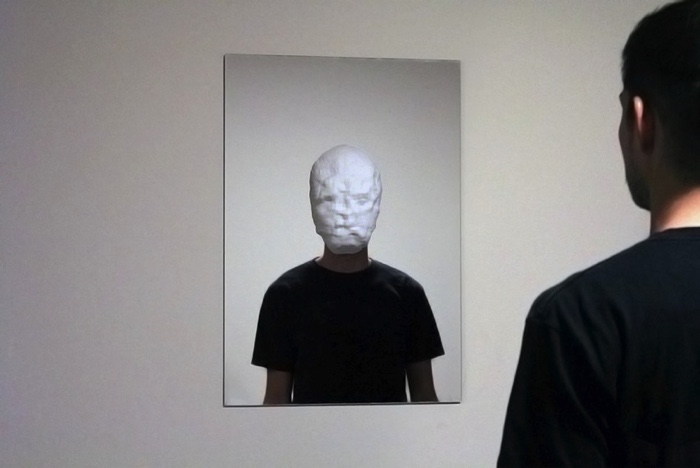 Sterling Crispin, Data-Mask, 2013-2015
Sterling Crispin reverse-engineered facial recognition algorithms to create 3-D printed masks and photographs, revealing the way in which the machines might visually "understand" our faces.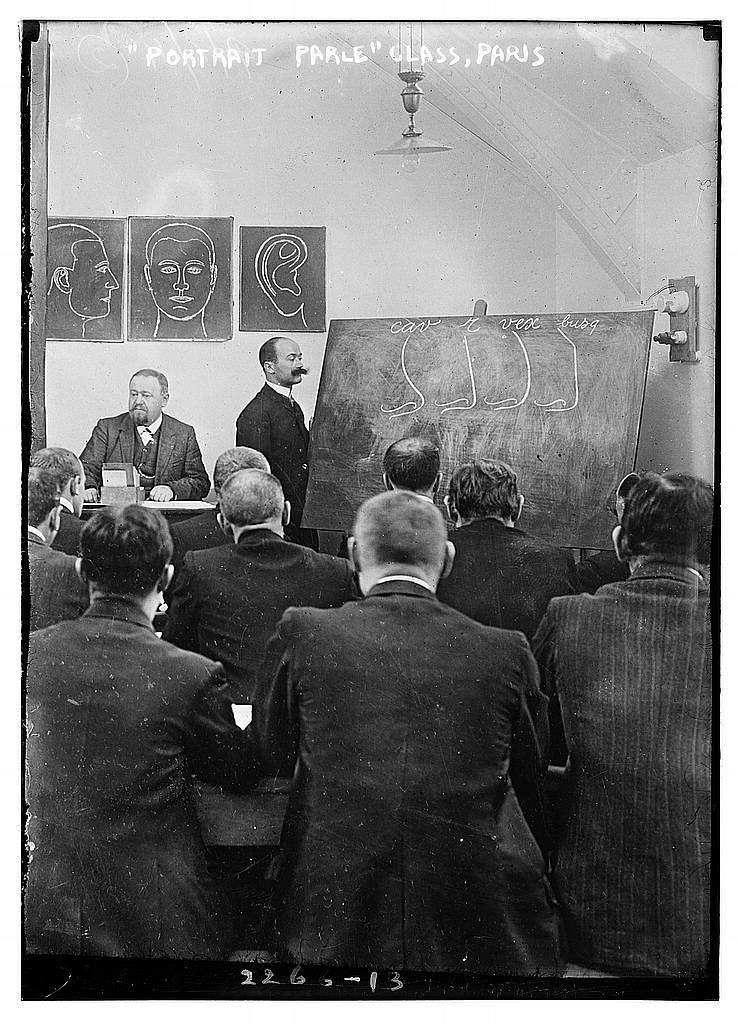 Portrait parle class, France. From the George Grantham Bain Collection (Library of Congress), 1910 to 1915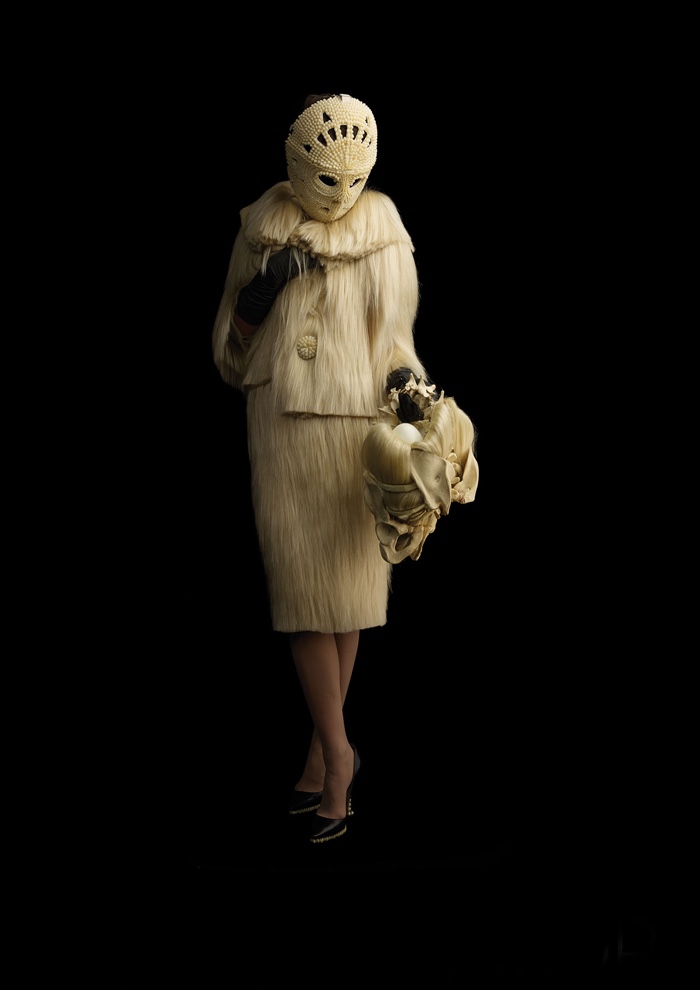 Fantich & Young, Apex Predator Female, 2014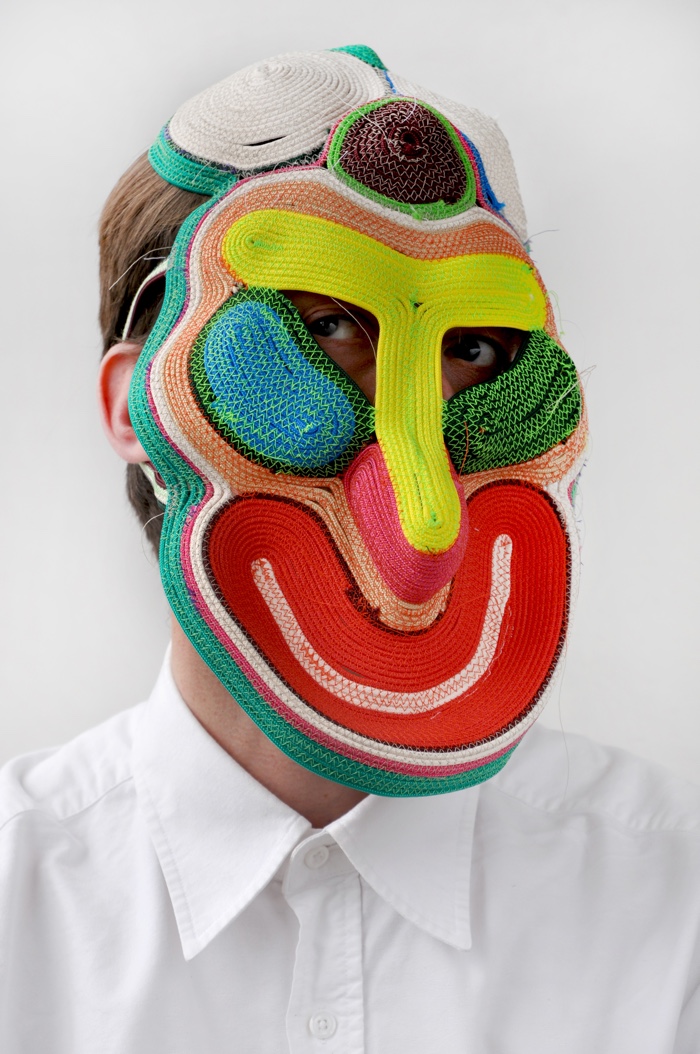 Bertjan Pot, Masks, 2010-ongoing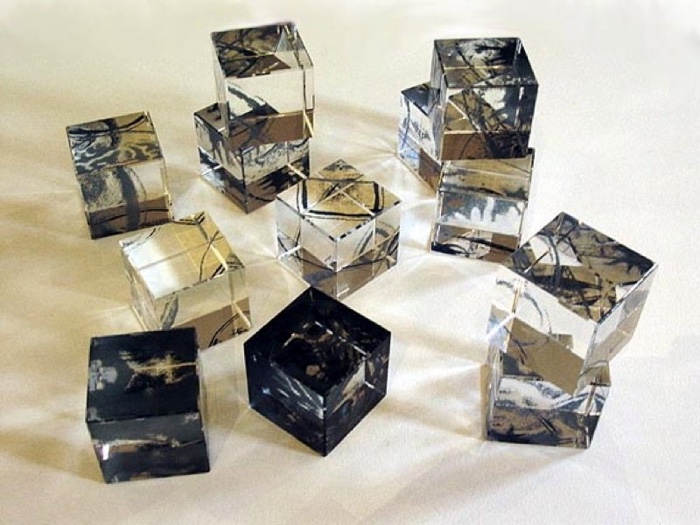 Katharine Dowson, Brain Bricks, 2005
Brain Bricks are life-size representations of Katharine Dowson's own brain.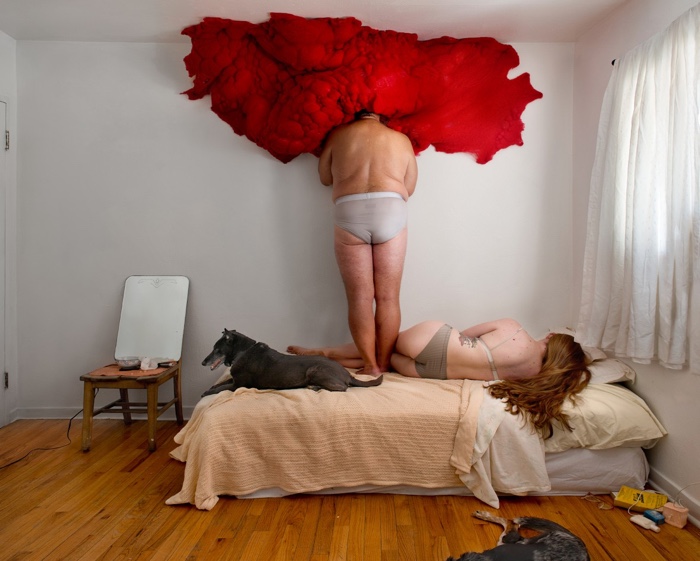 Jennifer B. Thoreson, Cancer, from the series Testament, 2014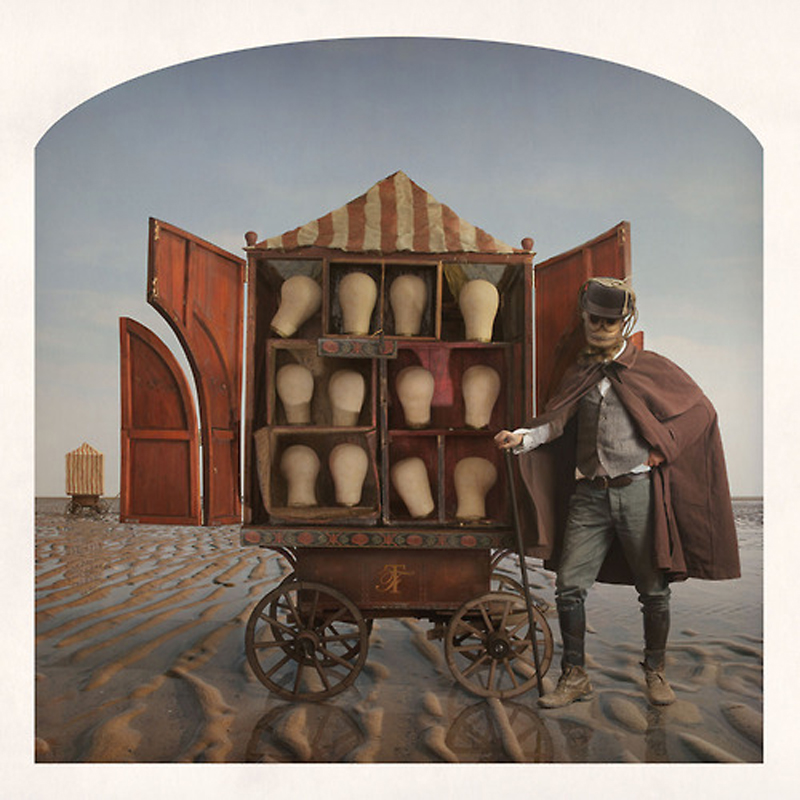 Kahn & Selesnick, The Face Behind the Face, 2014
Previously: See Yourself Sensing: Redefining Human Perception.