As i mentioned last month, the third edition of Postopolis! is going to take place next week in Mexico City. On June 8-12 to be more precise. The five-day session of conversations between bloggers and some of the city's most influential architects, city planners, artists and urban theorists but also military historians, filmmakers, photographers, activists and musicians is coordinated by Storefront for Art and Architecture, in partnership with Museo Experimental El Eco, Tomo and Domus Magazine.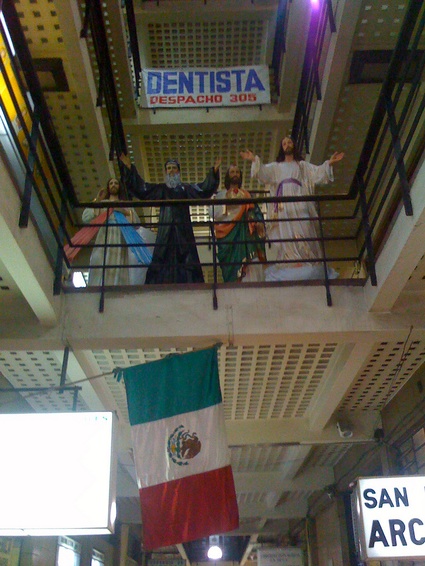 The schedule is up and before i start packing my suitcase to DF, i'd like to say a few words about the artists, architects and activists i've invited to talk about their work during Postopolis!
One of the first names on my list had to be Fernando Llanos whom i interviewed last year. He's a musician, audiovisual artist, author, coordinator of Animasivo –a festival of animation in Mexico and i'm sure i'm forgetting half of his bio here. I left him free to talk about either the iconic Ciudad Satélite or his own work as an invader and hacker of public space. A few months ago, he was in the city of Valparaiso, to work on one of his more recent projects Orgullo Local. Hopefully he'll have time to tell us a few words about it as well.
Gilberto Esparza accepted to talk about Nomadic Plants, a self-sufficient robot that finds in contaminated river the elements to feed both its brain circuits and the plants that survive on its back.
The talented and young architect Rozana Montiel will present her own practice. Her innovative projects engage with social issues, sustainability in poor areas, reactivation of places currently in disuse, etc.
I'm looking forward to meet self-defined 'hackarchitect' Ehecatl Cabrera. He's heading a workshop of urban art, he's also an architect working at the Universidad Nacional Autónoma de México (UNAM), the founder of mangum, a collective dedicated to urban and digital media activism and an independent researcher on urban phenomena.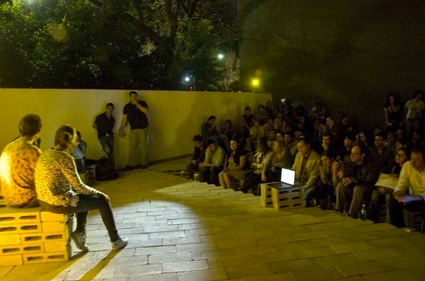 Frida Escobedo, one of the most promising architects in Mexico, will present the spectacular pavilion she designed for the Museo El Eco where Postopolis will take place.
I hope to meet you in the courtyard of the Museo Experimental El Eco. The talks will be conducted in either Spanish or English, and translations will be available.
Huge thank you to Geraldine Juarez, Marisol Rodriguez, Edgar Gonzalez, and Fernando Llanos for suggesting guests and topics during my preparation of the event.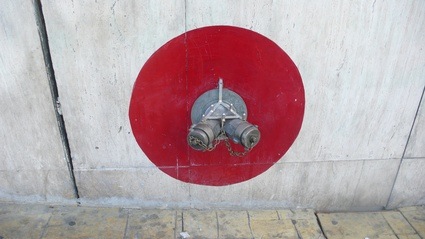 Ah! a thank you to our beloved and esteemed sponsors: Mexicana, the British Embassy, Urbi VidaResidencial, UNAM, Difusión Cultural UNAM, el Museo Experimental El Eco, Cityexpress and XXLager (i take it we'll get free drinks then?)