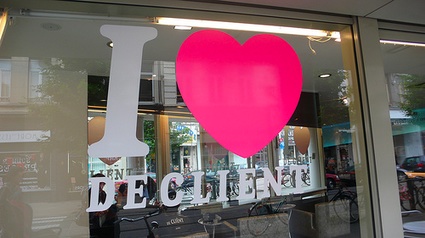 Window of a hairdresser
I love Antwerp. I think the Fashion Department at its Royal Academy is the best in the world, its art scene is never dull (the MoMu, Museum of Fashion, is currently showing that Paper Fashion exhibition i reviewed a few months ago), i like shopping there, people are friendly, plus there's a harbour and i have that thing about sailors.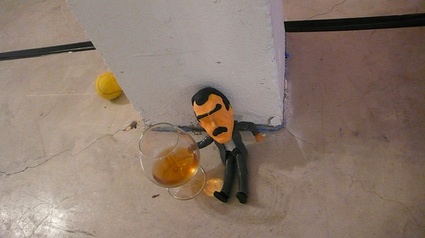 An exhibition at Objectif Exhibitions
As i wrote on Sunday, one of the reasons i visited Antwerp is that i had never seen the Museum of Photography. This is going to be one of my regular stops. The exhibitions i checked out last week are now closed but the upcoming ones look great. There's going to be Geert van Kesteren's Baghdad Calling/ Why Mister, Why? and Theatres of the Real. British photography today. They both open on June 19, 2009.
There were 4 exhibitions last week. Two i liked a lot, one that was as ok as i expected and a last one i was not so much into. I already mentioned how much i admired the talent of Jimmy Kets. But my happiness didn't stop there. On the 4th floor of the museum, I fell head over heels in front of the six channel video installation, East of Que Village, of Yang Fudong.
Yang Fudong, East of Que Village, 2007
The images of East of Que Village are miles away from the ones that the international press showed during their coverage of the Olympics last Summer. The film attempts to depict the sense of isolation and loss increasingly present in China's contemporary society as communities are scattered, traditional rural villages dissolved, and the fight for survival takes precedence. The imagery is of a desolate and hostile landscape, the host to a group of wild dogs fighting a merciless life-and-death struggle for survival, with only a sporadic presence of human life and social values.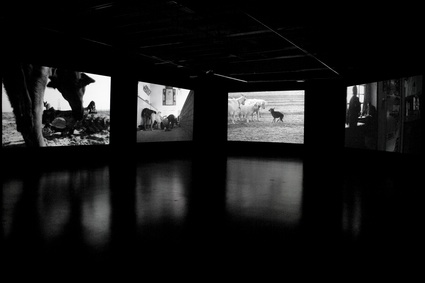 Yang Fudong, East of Que Village, 2007
The b&w video installation is mesmerizing rawboned dogs walk in the wind and get into fights, people inside their home are quietly performing routine activities, and the landscape is fiercely inhospitable.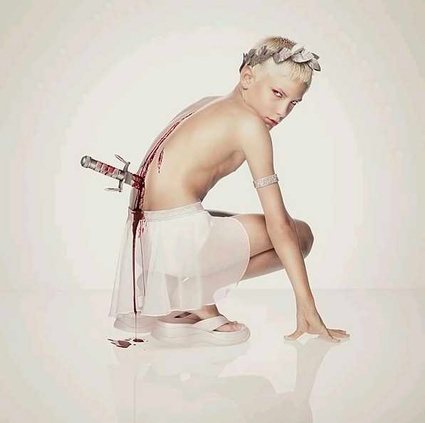 Erwin Olaf, Julius Caesar, from the Royal Blood Serie
But the pièce de résistance at the museum at the time was the solo exhibition of Erwin Olaf. His work is indeed bound to fascinate audiences. It talks of gender issues, sex, violence, body, entertainment, fashion, beauty, darkness, death. Some of his most provocative series were on display: Chessmen, Blacks, Mature, Fashion Victims, Royal Blood, Paradise 'the Club', Separation, Paradise Portraits, New York Times Couture, etc.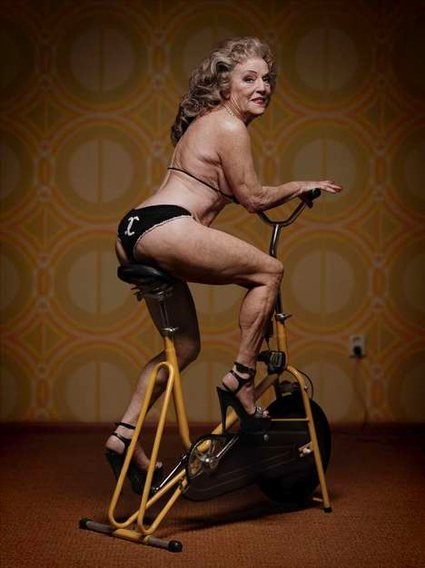 Erwin Olaf, Cindy C, from the Mature series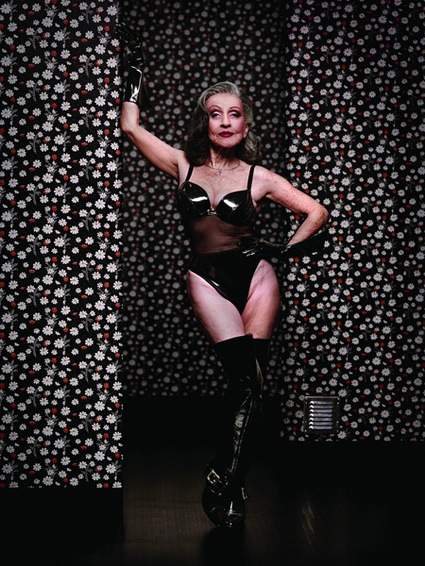 Erwin Olaf, Kate M from the series Mature, 1999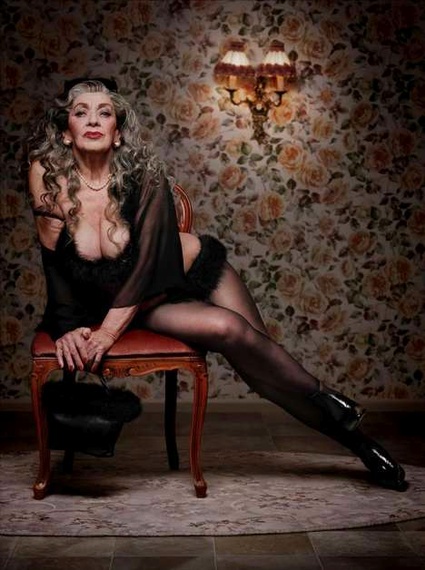 Erwin Olaf, Anna Nicole S, from the Mature series
The photos that shocked me the most by far are part of the Mature series -not because i find them scandalous but because i can very well imagine me with that kind of body within a few years and i'm vain and time passes so fast. Women of a certain age (read, at least 70 years old) pose as Playboy pinups, with a bikini, bath foam, or their wobbly skin as only attire. Their identity is reduced to just a name and the first letter of their surname, they are Kate M., Cindy C., Anna Nicole S., Christy T., Claudia S., etc. There's something magnificently defiant in their attitude. Are they beautiful? Ridiculous? Inspiring? Outrageous? You are the judge.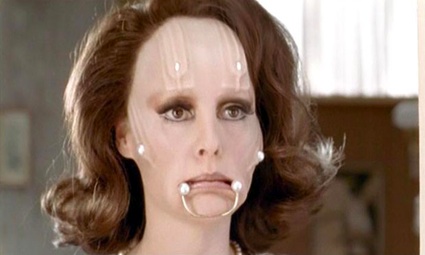 Erwin Olaf, Le Dernier Cri
Olaf's video and photos Le Dernier Cri gives another, almost blunter, view of what alternative beauty can be. The bourgeois, chic and polite protagonists wear elegant face adornment that are all the more frightful that we are use to associate this kind of flesh accessory with body mod-addicts.
Video Le Dernier Cri:
I'll end with my favourite series by Olaf: Separation. I don't need to comment on this one.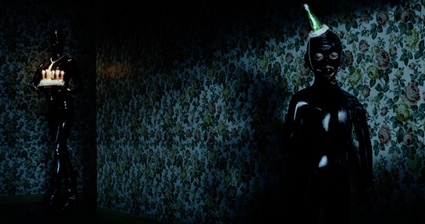 Erwin Olaf, Separation
Small extract of Olaf's video Separation:
You can see some images of the exhibition space on Jordan Hellemans Photography.