I must be the most frustrated blogger i know. Well, i don't know that many bloggers but i can tell you that being in China is both an endless source of surprises and enthusiasm and an extremely upsetting experience, courtesy of the Great Firewall of China. Yesterday i could still painfully access my blogging platform through a proxy. Today it's over and after having cried on my favourite puppet shoulder, i had to resort to some complicated solution to put this text online. Enough moaning!
One of the best discoveries of PHotoEspaña was Descubrimientos PHE, the Festival's portfolio review and launching platform for new talents in international photography. This year the exhibition highlighted 70 photographs coming from 42 countries. There were some amazing photos. One thing i noticed is that the interest for desolated interiors of ex-Soviet countries and China speedy urbanization landscapes is far from fading away.
A selection: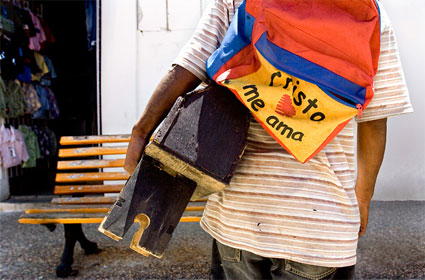 Roc Herms's photo series El Opio del Pueblo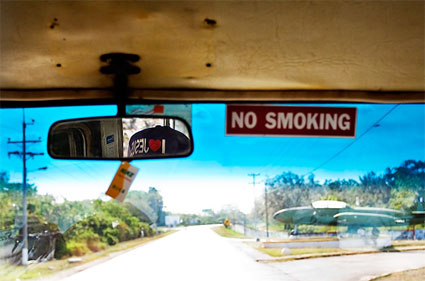 México, it has been said, means "City of the Messiah", others believe that its origins are in the name of the god Mecitli. From the symbol of its capital (an angel), to the thousands of messages plastered on lighters, tshirts, key holders or hats, the country, believes the photographer, has been taken over by a form of "religious pop art".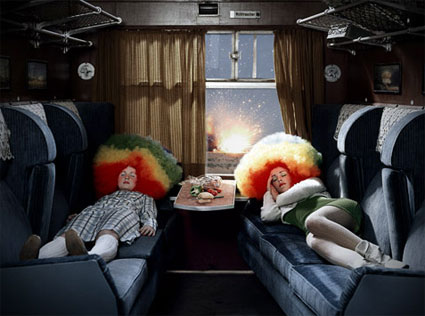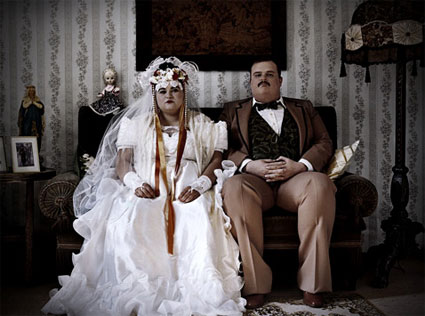 In To Russia With Love, Monica Menez tells the story of two twin living dolls on a trip to a postcard Russia.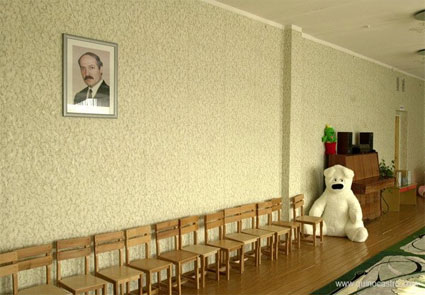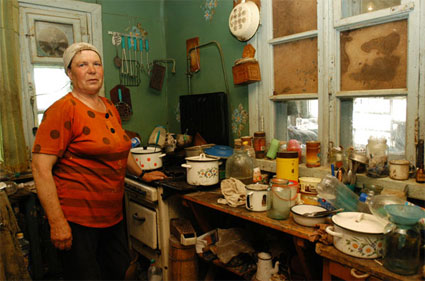 Involved in programs which support children living in Chernobyl, Quino Castro traveled to Belarus to photograph the ultimate fromtier.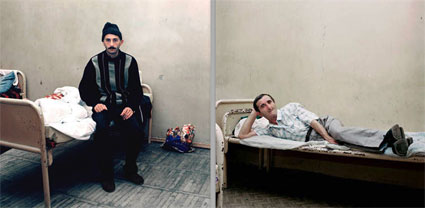 Claudio Rasano went to Georgia to shoot Living in Tbilisi.
Let's go further East with Ferit Kuyas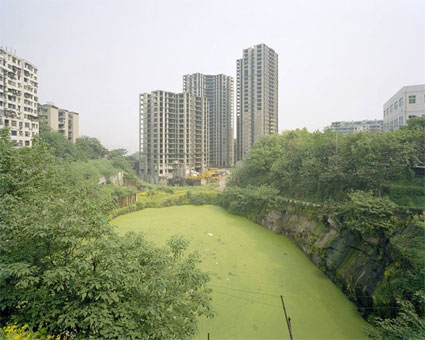 In City of Ambition, we follow the photographer on a trip to one of the largest cities in the world, yet one we might never have heard of: Chongqing. The booming economy lead to the mushrooming of construction sites and cranes everywhere. Kuyas parallels this situation to the one that Manhattan lived in the very beginning of the 20th century – when it was being built. That's how the photo series came to be named after a 1910 photograph of the young skyscrapers of Lower Manhattan by Alfred Stieglifz, City of Ambition.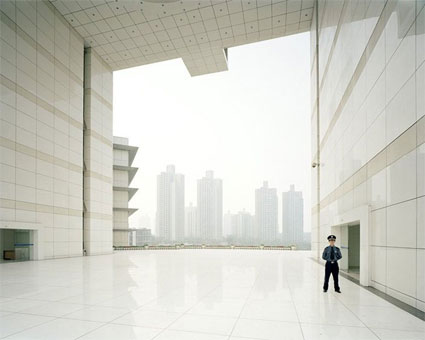 The photographer writes: The immense size of the city, heat, humidity, fog, dust and traffic turned this project into an adventure. Using a 4×5 inch view camera forced me to work slowly. Travel logistics required me to limit my equipment. I worked with color negative film and restricted myself to one exposure per image. After developing the film and making contactsheets I scanned all selected material. I like to work hybrid because it gives me more control over the result.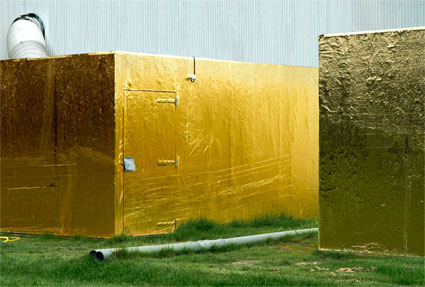 Sabrina Jung dedicated a photo series to stage model structures.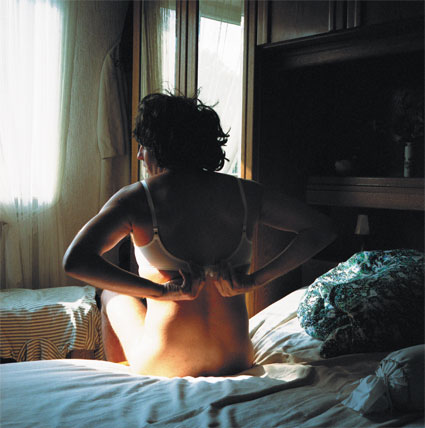 And now for something totally different, Ingo Taubhorn started to explore life of men wearing Die Kleider meiner Mutter (My mother's clothing) in the '90s.
The winner of Descubrimientos PHE is rewarded with a solo show at the next edition of PHotoEspaña. Last year's winner, Harri Pälviranta, was presenting Battered upstairs. The disturbing photo documentary, inspired by crime-scene photography (all the way to WeeGee) and police pictures, focuses on the physical marks left on the face and body of men who have engaged into a bit of a fight in public space.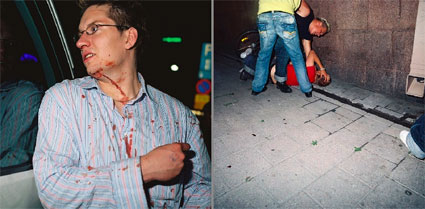 Battery and street fights are every night activities during the weekends in Finland. People have a strong tendency to get intoxicated whilst partying and, once drunk, people are released from their inhibitions. Aggression turns into physical acts, to direct violence.
There is a social awareness of this topic in Finland, the issue is recognized and is considered to be a severe social problem. However, the discussion has mainly literal dimensions; it appears in news headlines and is discussed in seminars. But there are no images of these events.
Too brutal for squeamish me.
Descubrimientos runs until July 27 at Complejo el Aguila.