Toshiba Matsushita Display Technology has begun to mass-produce a liquid crystal display (LCD) panel for mobile phones featuring a color reproduction range that is the widest in the industry.
The panel will be employed in NTT DoCoMo Inc's N506i model.
TMD's 345 x 240 panel (left); QVGA panel (right)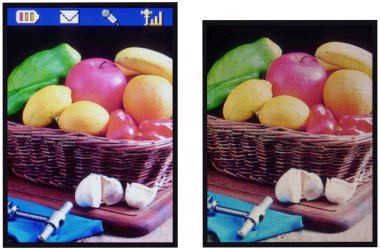 Details in NE Asia.