In the early 1920s, painter and photographer László Moholy-Nagy started creating artworks through instructions he gave over the phone:
In 1922 I ordered by telephone from a sign factory five paintings in porcelain enamel. I had the factory's color chart before me and I sketched my paintings on graph paper. At the other end of the telephone the factory supervisor had the same kind of paper, divided into squares. He took down the dictated shapes in the correct position. (It was like playing chess by correspondence.) One of the pictures was delivered in three different sizes, so that I could study the subtle differences in the color relations caused by the enlargement and reduction. (via)
With this series of paintings, Moholy-Nagy presents the artist as a producer of ideas rather than objects.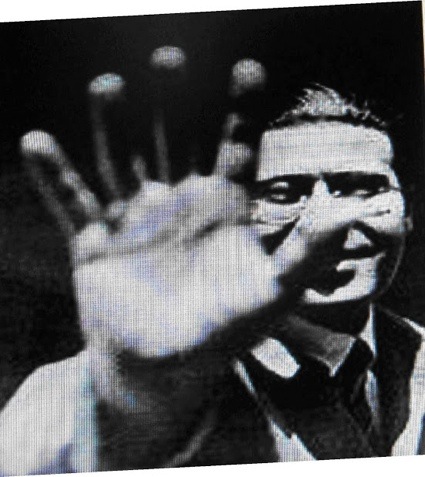 László Moholy-Nagy
Jamie Allen and Bernhard Garnicnig were inspired by Moholy-Nagy's telephone pictures. They are using the internet this time but also the gaps in communications that happen via electronic media. The title of the work itself is the result of a misunderstanding: Austrian artist Bernhard mis-hearing of the name Moholy-Nagy when it was pronounced with a Canadian accent by Jamie in a noisy pub in Northern England.
That's how Moholy-Nagy became My Holy Nacho. In this work in progress, a single object is traveling to manufacturers and workshops to have various physical fabrication 'processes' applied to it via online services. Each process is chosen, in secret and in turn, by the collaborating artists, Jamie Allen and Bernhard Garnicnig. After 10 processes, the final sculptural object — whatever it turns out to look like — will be exhibited, alongside the documentation of process and dialog with manufacturers and shipment companies.
The piece reveals the materiality of networks and the power of information infrastructures to enact physical change.
What exactly is it that happens when you click the 'submit' button on a browser? Will a factory worker be set to action in distant land? Will a power outage be caused in a small town near a datacenter? Will the global economies be affected? Will it make someone smile? Will a long-lost friend come and visit? There is so much power in the action of a 'click', to move people, money, mountains, art.
For MHN, a single object was sent to different manufacturers and workshops to have various 'processes' applied to it. Each process is chosen, in secret and in turn, by Jamie Allen and Bernhard Garnicnig. What is the object like now? And what did it look like at the beginning of the project? Did you chose that original object at least?
No one involved with initiating the project has much idea what the object is like right now, actually. What we think we need to know, but do not know and can not know, is one of the things we are learning about as we work on My Holy Nacho. The title, in fact comes from a moment of cracked communication between us, when we were tired, shiftless and in a noisy pub in the UK. I was attempting to say something smart about famed Bauhaus professor Moholy-Nagy, in mumbled north american English, to Bernhard. So Bernhard's misheard citation created this weird, divine mexican corn snack — a stand in for all the things we think we know, but don't, in language, collaboration, fabrication and exhibition.
Anyway, the beginning of the project involved the selection of three objects by each artist, and the actual starting point was chosen by the project administrator, so neither Bernhard nor I know what the precise starting point was. In this aspect the work shows our love for Moholy-Nagy's telephone paintings, where he called in instructions to a sign fabricator of how to make one of his works. The starting point is more the entire framework and network of digitally-available, material-industrial, process available at the click of a mouse.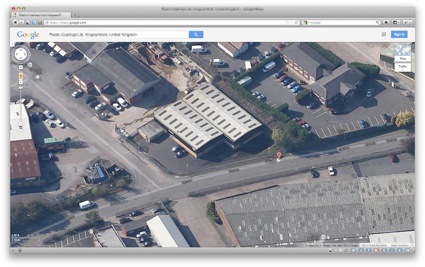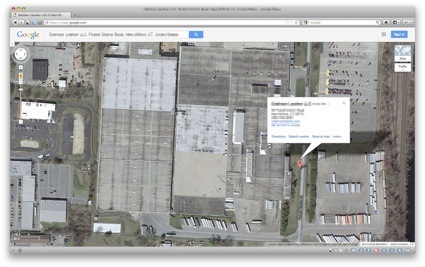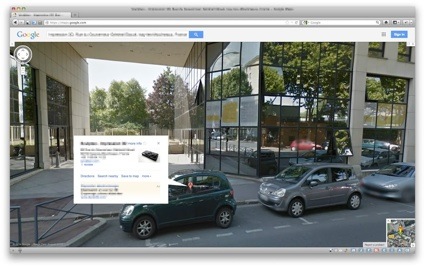 It's a work you developed almost completely in the dark and had no control over, right? So how can you say you collaborated on it once the idea of how the work would evolve was established? it could have been Jamie working with a random person met on the street or Bernhard with a random cat met on the same street?
There are inherent contradiction in trying to control any process. The more noise there is, in a sense, the more predictable something is: It will always be noise. And processes you think you have complete control over are always the ones that bite back hardest, generating more "WTF" moments and leaving people wondering how someone could not have understood something the way they do. So the process — this kind of ping-pong of process selection that we have embarked on — is in one sense highly specific, and in another sense entirely outside of our control.
Actual collaboration is in many ways impossible. Collaboration is more about the love of misunderstanding and the impossibility of knowing than most people think. It's not about feedback, but pushing each others ideas and intuitions forward, developing unique things together. Imagine two people cooking together, for example, discussing each condiment and about whether now is a good moment to stir — that's not really how it works. Someone nudges ideas and materials this way or that, and then someone else comes along and nudges it some other way. That's just how bodies, brains and time work. So the "artwork" or object in My Holy Nacho is not what's being collaborated on, but there are ideas and processes set in motion, suggesting a whole bunch of gaps innate to (particularly digital) collaborations: The gap between actuality and language, the gap between idea and implementation, and the gap between people in collaboration. The work is "about" those gaps as much as anything else. And yes, we could each have collaborated with a random person on the street, but there seems to be something about our (Bernhard and I's) ways of communicating that lend themselves to productive misunderstandings.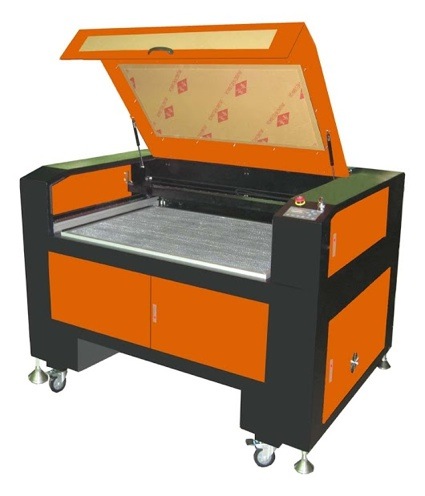 Engraving machine
The top entry of http://myholynacho.tumblr.com/ is legible but i don't understand a word of what comes below it. what are these texts? How were they generated?
We've been trying to develop ways of communicating a piece that essentially all process, without disclosing any information about the object or the processes. So one of the things you'll see on the project website is a realtime feed of messages sent between the administrator and the contractors, automatically garbled by a trivial word replacement algorithm that keeps us (amongst others) from understanding what's actually going on. There are also images that we come across in our research and other links, all designed to abstractly represent the potential transformations that an object can undergo via online order form, but without disclosing anything about what might be happening to the object, or what it might look like *right now*. We occasionally ask our administrator for a screenshot (appropriately sensored) of the building that the physical piece might find itself in, just to pique curiosity and emphasize where (not what) fabrication is taking place.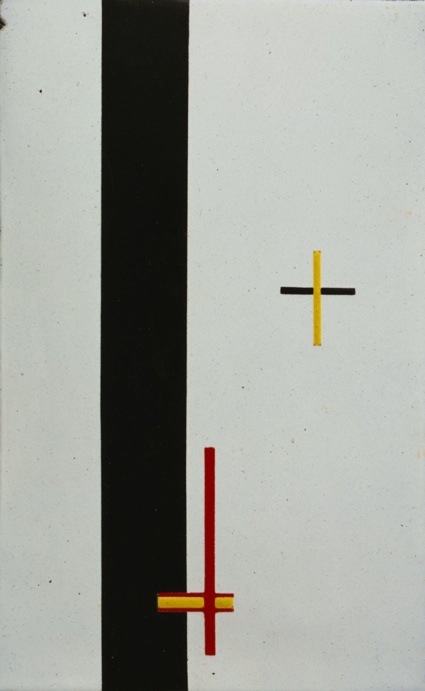 László Moholy-Nagy, Telephone Picture EM 3, 1922
How did the manufacturers and workshops react to the instructions you sent? Did you document the exchange of messages?
All of the contact and coordination correspondence and ordering "paperwork" (it's all electronic) are part of the project. The whole archive (consisting of emails between the project administrator and industrial manufacturers and each of the artists communication with the administrator) will be included in exhibitions that take place once ten processes have been completed.
Our administrator reports that even though you would think that a project like this would generate questions and commentary from the people doing the various steps, that actually they're quite happy to participate, and interpret what must seem like a rather strange request however they see fit — as long as they are paid as normal for these services. The details of how different people react is unknown to both of us, and they will see the documentation of these interactions at the opening of the upcoming exhibition, along with everyone else.
If i remember well, an 'administrator' was following the whole process and he/she was the only person who knew what was going on, is that correct? Was his/her role only one of control and management or did it go beyond that?
At the beginning of the project it became obvious that we'd need someone to move the project along, and keep anyone involved from knowing anything about the object or prior processes. We couldn't necessarily entrust the various manufacturers with shipping the object to the next stage, so our administrator is taking care of that. Beyond that the assistant also selected the initial object from the object each one of the artists proposed.
The role of the project administrator became essential rather early on, is to ensure that neither one of us is aware of the processes of the other, and that the processes are completed, the object shipped to the next location.
The project 'uses the gaps in communications via electronic media to create an artwork.' What characterize the gaps in communications via electronic media? How different are they from other gaps in communication?
The gaps we are looking at are inherent to an increasingly common, and particularly Internetty workflow. The process of the todays artistic practices of creating and exhibiting work globally involves a lot more email, digital document creating and coordination than people like to admit. So, as well as artistic reception occurring mostly online these days (trolling for images of artworks and exhibition photos on tumblr), works are also themselves also created at-a-distance: involving 'ordering', production processes, tools for fabrication. So the artistic medium actually looks more and more like an abstract software specification, where in some ways the artistic 'practice' is specification and coordination itself.
And, as mentioned this retains always a double-bind: Asking someone to perform what might seem highly specific actions (e.g.: coat this object with chrome) actually highlights the many, many potentials for ambiguity that exist. In a culture of technical documents, the assumptions and interpretations required become greater, not less, in many instances. My Holy Nacho tries to exacerbate the situation, maximizing and highlighting these "uhm what the fuck?" and "oh, you did it like THAT…" moments.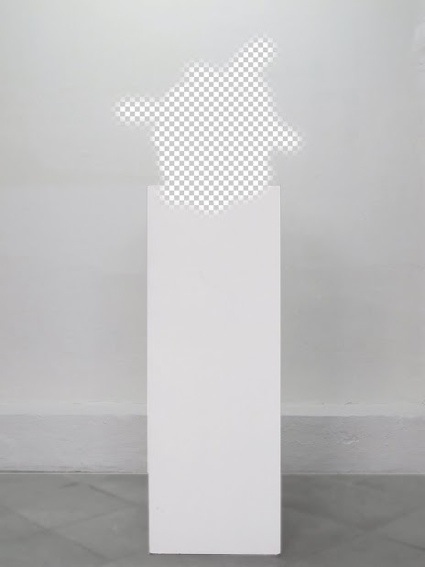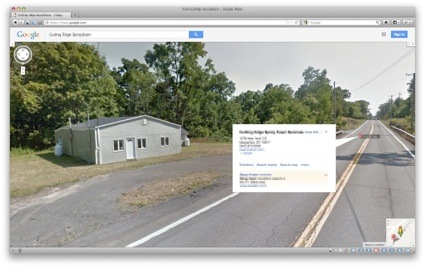 Artists like Takashi Murakami and Damien Hirst are famous for not painting or sculpting themselves, they have staff who do that following their instructions. Did you have in mind to do something similar, only pushed to the extreme?
These kinds of investor-artists were not really what we were thinking about at the outset, but of course when you highlight gaps between idea and realisation, you're also pointing out the people that exist at either end. Some person specifies, and some other person makes, according to specification. This is a power relation, as much as it is a kind and often generous relation of intense trust, endearment and mutual admiration. The artists you mention are notable partially because they frustrate certain romantic notions of the artist-as-artisan, but they are more of an effect of an industrialised potential than they are the cause of any particular creative or artistic impulse. There are very few things you cannot get made or done if you have the resources to pay for it. Without all the layers of standardization, specification and abstraction that industrial (and now digital and algorithmic) culture has allowed, phenomena like Murakami and Hirst could not exist. The kind of art they make is somewhat about this historical, and developmental, contingency, despite most people thinking its still about sculpture or objects or something. This is something My Holy Nacho shares with their work, I suppose.
But we are not trying to make the point that "artists should make their own work" by hand, or whatever, but that the perceived abstractions allowed for via the online culture make this action at a distance something we take for granted.
The processes were secret but how about the manufacturers? How did you select them? What were the criteria?
The agreed upon rules for the piece stipulate that the processes must be available via "online order." This sometimes devolves to coordinating via email, but the initial research and information about each process always takes place through web and online research. Otherwise the selection is completely up to us, individually, and something that gets even more meaning through its arbitrariness.
As we're not aware of the process that came before, we suppose that the processes will get ever-more ridiculous and hard to interpret. Amongst other things (the object will likely get larger in size, for example) the physical piece itself will gain a kind of troublesome complexity, there may be issues with chemical decomposition or temperature and structural integrity… as well as the more fundamental problems of someone we've ordered a process from understanding why any of this would be going on in the first place. On this point it should be said that oftentimes the manufacturers choose us, as we have compiled a much longer list of potential processes we want to have applied, but receive no replies from people who think the whole thing is a scam or something. But once they agree to it, the work seems to get done without too many questions, oddly enough.
Anything coming up for MHN?
In a few months, the finalised object will be shipped right to the gallery — just in time for a vernissage, so we can involve the deliveryperson somewhat — where we will stage an "unboxing" (inspired by this fantastically strange phenomenon of online unboxing videos people make after something gets delivered).
Right now the process, as a whole, is more or less at its middle stage and we're discussing different possible places for this unboxing ceremony to place in the Autumn of 2014. There's a main project site at http://myholynacho.net, and you can track progress and activity on the project tumblr at http://myholynacho.tumblr.com.
Thanks Jamie and Bernhard!
Related stories: Err (or the creativity of the factory worker), a conversation with Jeremy Hutchison and AUTO. SUEÑO Y MATERIA – Manufacturing cars.