Meta-Life. Biotechnologies, Synthetic Biology, ALife and the Arts, a Leonardo–MIT Press e-book edited by Annick Bureaud, Roger Malina and Louise Whiteley.
Available on amazon USA and UK.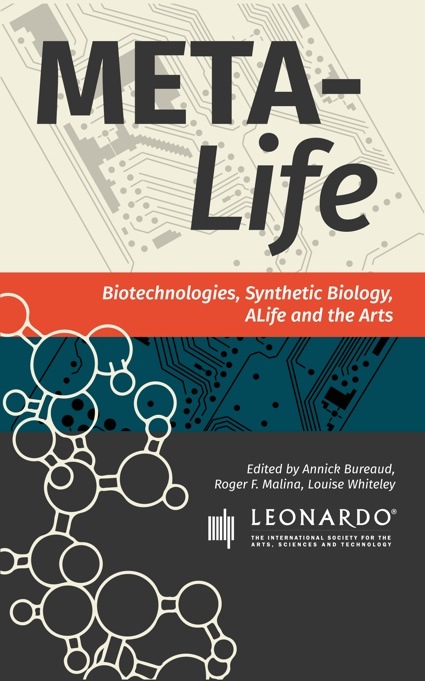 Publisher Leonardo/Olats writes: Artists have opened new avenues in the art world by employing these developments in biotechnology, synthetic biology and Artificial Life; going from inanimate to autonomous objects to living creatures; exploring the thin border between animate and inanimate; confronting the grown, the evolved, the born and the built; and raising aesthetic but also social, political and ethical issues.
New forms of 'exo-life' may not arrive on Earth from outerspace by hitching a ride on a meteorite, but instead come out of the lab, designed by scientists – or perhaps artists – weaving together biology and computing in a petri dish or bioreactor.
Over the last fifty years our ideas about the nature of life have changed dramatically. Revolutionary advances in genetics and molecular biology have given us new insights into how carbon based life on our planet originates and functions. In more recent years the development of synthetic biology has dramatically expanded our ability to design and modify life forms. At the same time, disruptive developments in computing technologies have led to the possibility of generating digitally-based artificial life. And outside traditional institutions, emerging DIY, bio-hacking and citizen science movements have begun to appropriate laboratory technologies, challenging ideas about the governance of the life sciences.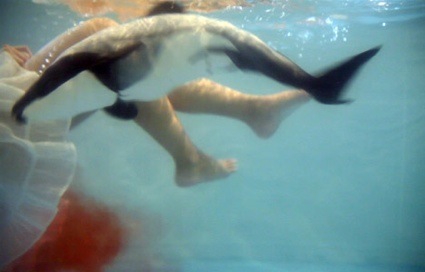 Ai Hasegawa,I Wanna Deliver a Dolphin…, 2011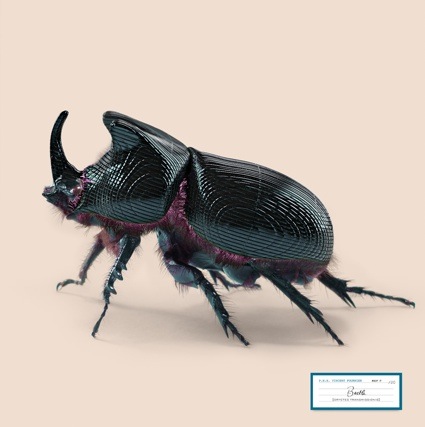 Vincent Fournier, Post Natural History, 2012
Meta-Life is an anthology of articles published in Leonardo about the living, the non-living and the 'kind of living' in all their forms. There are 45 articles in total, some date back to the 1990s, others are newly commissioned texts. In fact, the whole DIY Biology – BioHacking section is composed of new commissions.
A quick look at the titles of the sections demonstrates the wide-range of themes explored: Between Bio, Silico and Syhtetic: Life and the Arts reflects on how our notions of life and of art are challenged both by computer technology and biotechnologies; Artificial Life and the Arts as well as the section called BioArt contain theoretical and philosophical texts about both fields, Bio – Fiction, Design, Archictecture explores the thin border between reality and fiction; DIY Bio – BioHacking proposes various points of view on the bio DIY movement.
I haven't been through the whole ebook but i've read most of the articles and so far, so very good. To be blunt, I don't trust Leonardo to publish texts that are approachable and engaging. Intelligent, informative and thought-provoking, they do very well but appealing to broad(ish) audiences? I wasn't not so sure. Well, that's where i was very wrong. There is no abstruse language nor complex theories in this ebook. Trust me, I deliberately looked for it.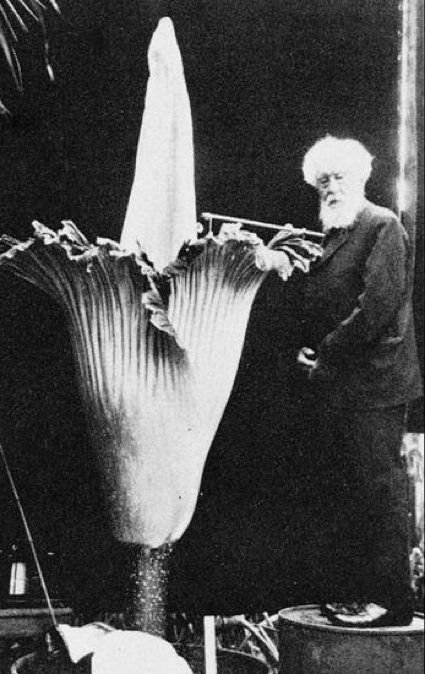 Hugo de Vries, a Dutch botanist and early geneticists, who suggested the concept of genes, rediscovering the laws of heredity in the 1890s while unaware of Gregor Mendel's work, for introducing the term "mutation", ca. 1930. Photo © C.G.G.J. van Steenis
Here's just a couple of examples of the essays i've enjoyed, in no particular order:
Dr Craig Hilton writes about his collaboration with artists Billy Apple® to create what is simultaneously a subject of art and of scientific endeavor. This project consisted in growing the first biological tissue made available for artists and the first biological tissue for science research made available by an artist as art. The Immortalisation of Billy Apple® is a work of art that lives, multiplies and has the potential to create other works of art ad infinitum, especially because there is no restriction placed on the use of the Billy Apple® 's tissue.
The flamboyant Adam Zaretsky authors a sex-infused manifesto about the utopias surrounding the art (manipulation) of the living.
Following the exhibition GROW YOUR OWN … Life After Nature, Michael John Gorman offers a coherent and crystal-clear introduction to synthetic biology, in which he also manages to include a few reflections on intellectual property, ethical and regulatory framework, media frenzy, and market interests.
Anna Dumitriu explores the relationship between bacterial and digital communications networks through the lessons she learnt while working on her project Cybernetic Bacteria 2.0.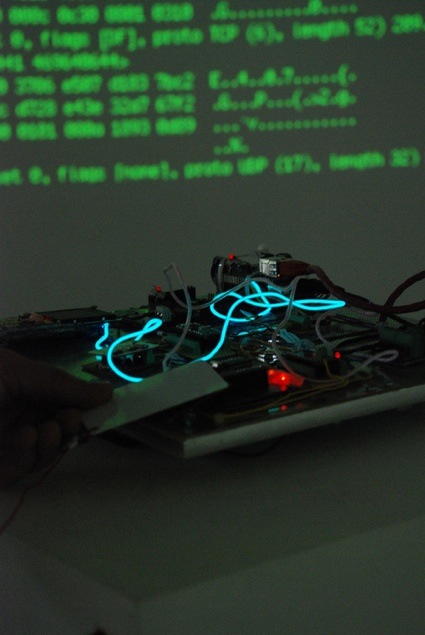 Anna Dumitriu, Cybernetic Bacteria 2.0
Steve Tomasula places bio art into the context of the tradition of manipulating nature for aesthetic reason.
Oron Cats investigates the concept of being alive or 'just kind of living.' He makes some important points about the absence of a cultural language that would help audiences deal with tissue culture and other fragments of life. How should we culturally articulate and position lab-grown life when we have no cultural reference that would allow us to relate to it?
David Benqué has an enlightening conversation with independent synthetic biologist Cathal Garvey. The discussion explores the difference between DIY biology and BioHacking, the fear of biotechnology escaping the labs, the cost of creativity in biology, etc.
The first text i ran to was actually Alessandro Delfanti's research about DIY biology and its position in the world of science, the world of the market and the state.
I think i could go on and on. I carried Meta-Life in my e-reader throughout the Summer and enjoyed dipping in and out of it. I think that this collection of texts by illustrious artists, designers, and researchers constitutes a great reference to anyone who has a mild-to-strong interest in how the art world is exploring the synthetic and the aesthetic, the artificial and the new natural, the fictional and the ethical dimensions of life.
Get that one for your Kindle, it's a gem.
Image on the homepage: Brandon Ballengée. Malamp Reliquaries, 1996-ongoing. Unique IRIS prints on water-colour paper. 2003-07.