Lost Utopias. Photographs by Jade Doskow, with essays by Richard Pare and Jennifer Minner & an interview of Doskow by Vladimir Belogolovsky.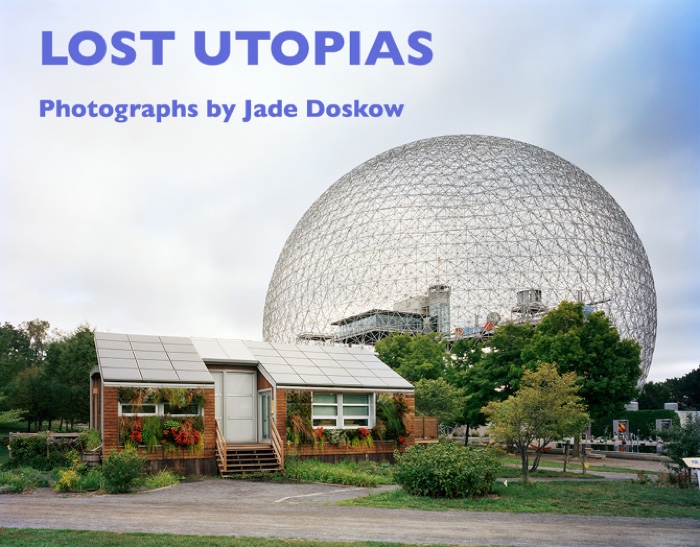 Black Dog Publishing writes: Since 2007, American photographer Jade Doskow has been documenting the remains of World's Fair sites, once iconic global attractions that have often been repurposed for less noble aspirations or neglected and fallen into decay.
Lost Utopias brings together the substantial body of work that Doskow has completed over the past decade, including iconic monuments such as the Seattle Space Needle, the Eiffel Tower, Brussels' Palais des Expositions and New York's Unisphere.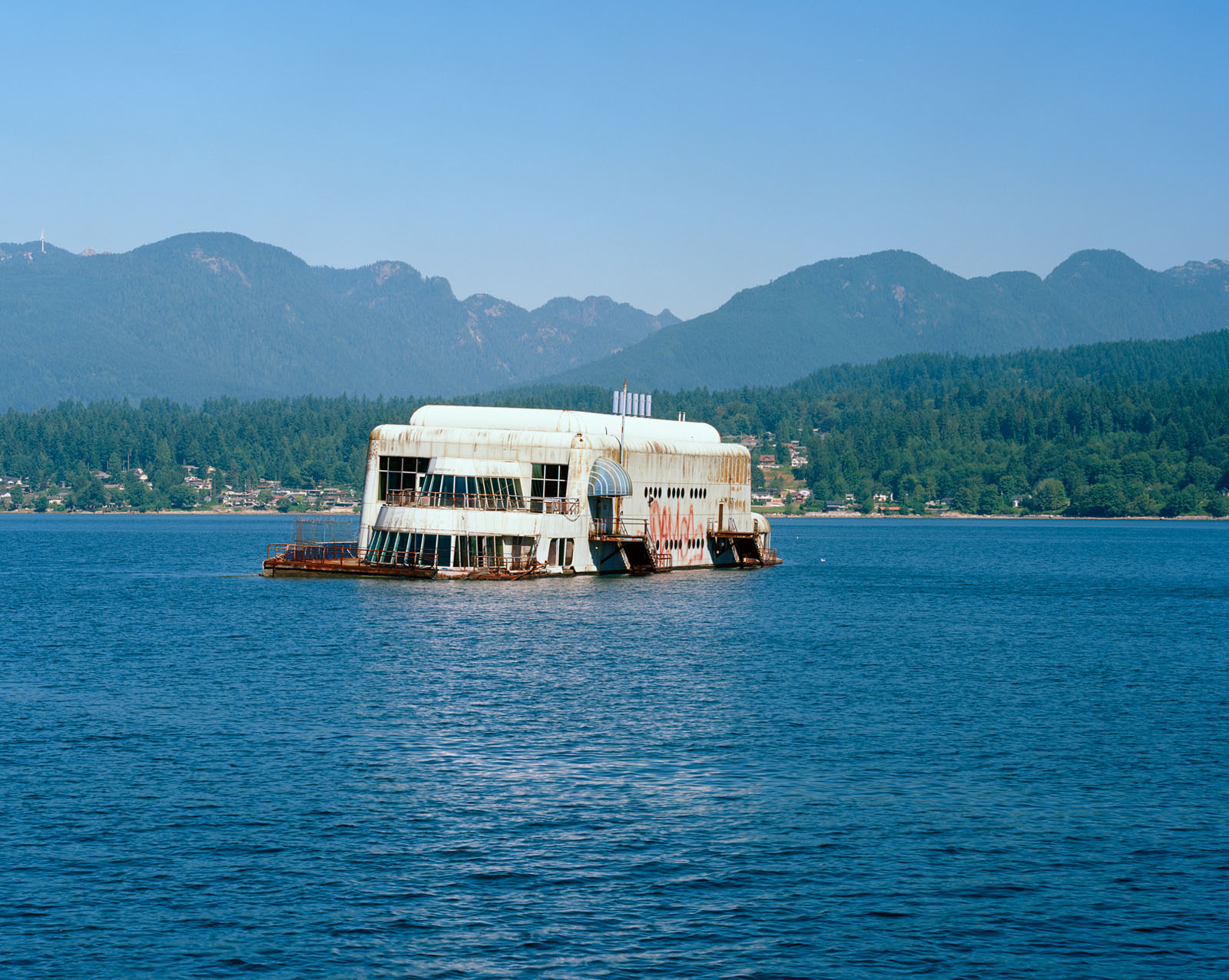 Jade Doskow, Vancouver 1986 World's Fair, "World Exposition on Transportation and Communication", Friendship 500 / McBarge, 2014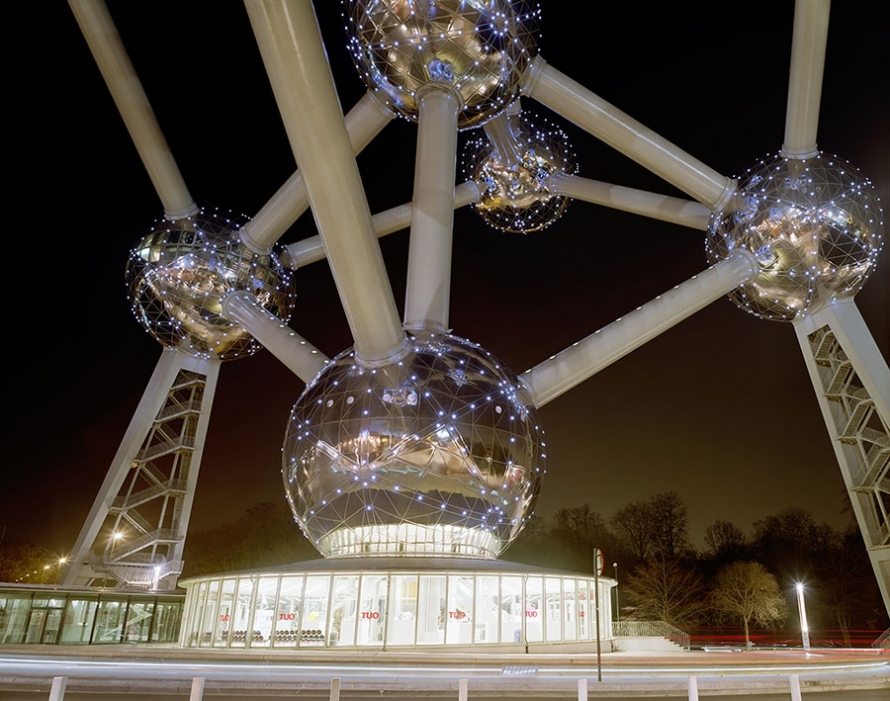 Jade Doskow, Brussels 1958 World's Fair, "A World View: A New Humanism", Atomium at Night, 2008
I don't get the point of World's fairs in the 21st century. They seem to be little more than unproductive exercises in hubris and ostentation, with host cities and participating countries attempting to outsplurge each other. Their model, raison d'être and function i find outdated and inflated.
I guess the last fair left a very sour taste in my mouth. Even before it opened, Expo2015 in Milan was marred by corruption scandals, protests against inadequate wages for workers, then there were the several hours long queues to visit some pavilions, ecologically sound planning visions that were never respected, bad (very very bad) art, etc. It's also difficult to understand the involvement of multinationals like Coca Cola, McDonald's and Nestle when the theme of the expo was food and sustainability.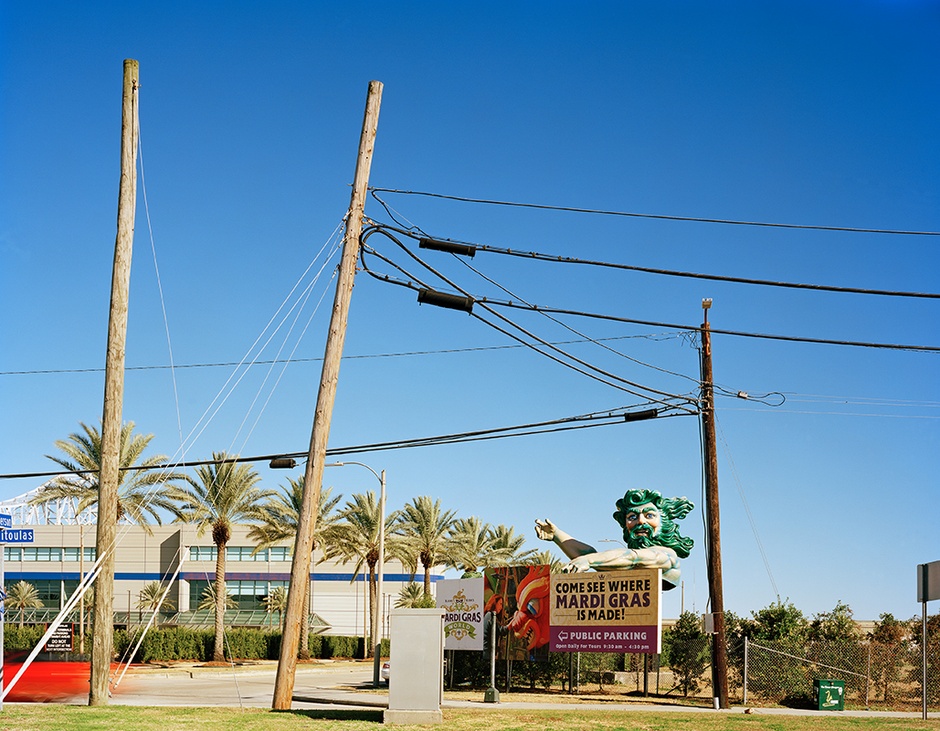 Jade Doskow, New Orleans 1984 World's Fair, "The World of Rivers—Fresh Waters as a Source of Life," King Triton with Convention Center, 2014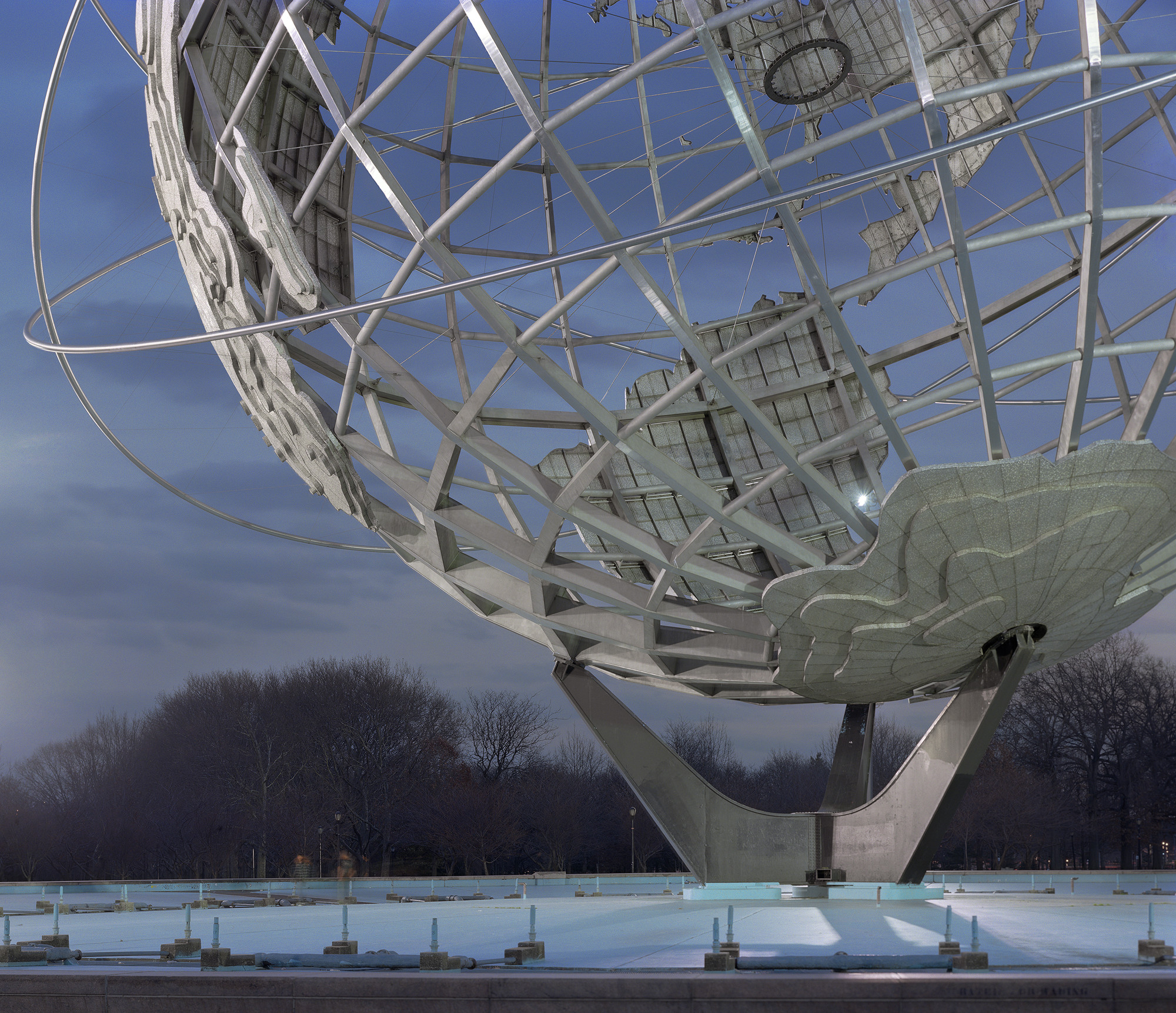 Jade Doskow, New York, 1964 World's Fair, "Peace Through Understanding." The Unisphere
With that said, some of the most curious, most fascinating monuments and buildings i know were erected decades ago in the context of world fairs: the Atomium in Brussels (1958), the hilariously quaint Medieval Village and Castle in Turin (1911), the Seattle Space Needle (1962), the Eiffel Tower in Paris (1889), etc.
Jade Doskow has spent the past few years photographing the architectural remains of international World's Fairs in North America and Europe.
Each of her images evoke how every city has attempted to reinvent the dreams of a better future, a future powered by industrial and scientific innovation and increasingly also by commercial and cultural exchanges. Some ideas and ideals, like the buildings and infrastructures that embodied them, age better than others.
The structures of the 26 sites she traveled to have been repurposed, abandoned, or left to stand alone while everything that surrounds them has been replaced by other infrastructures, others contexts. As for the visions, ambitions and fantasies applauded with each fair, they have also encountered various fates. Buckminster Fuller's geodesic dome of Expo 67 is still much admired. Vancouver's McBarge, the fastfood restaurant from Expo '86 seems to symbolise the sinking future of the fastfood giant (at least that's what i am hoping.)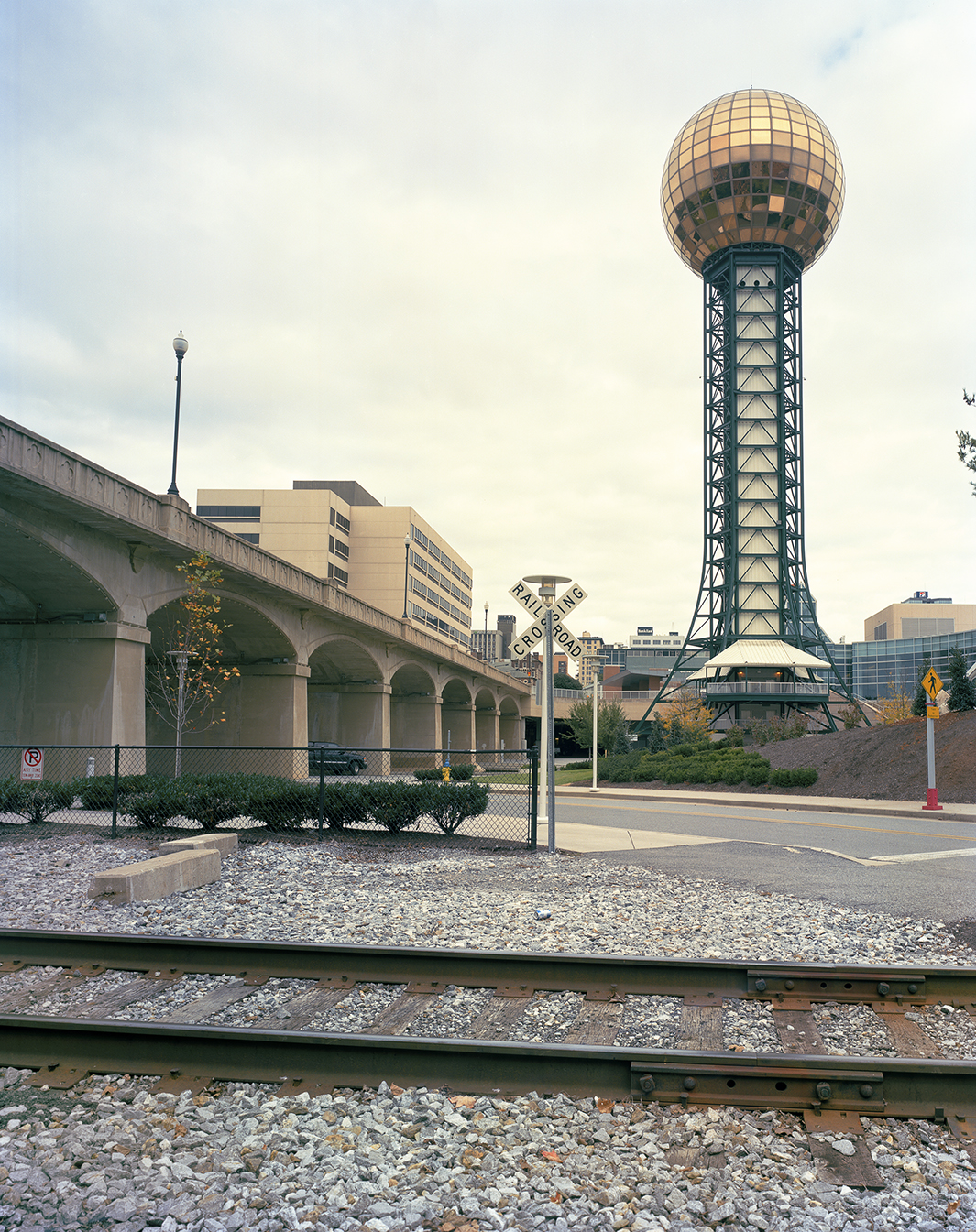 Jade Doskow, Knoxville 1982 World's Fair, "Energy Turns the World," Sunsphere, 2009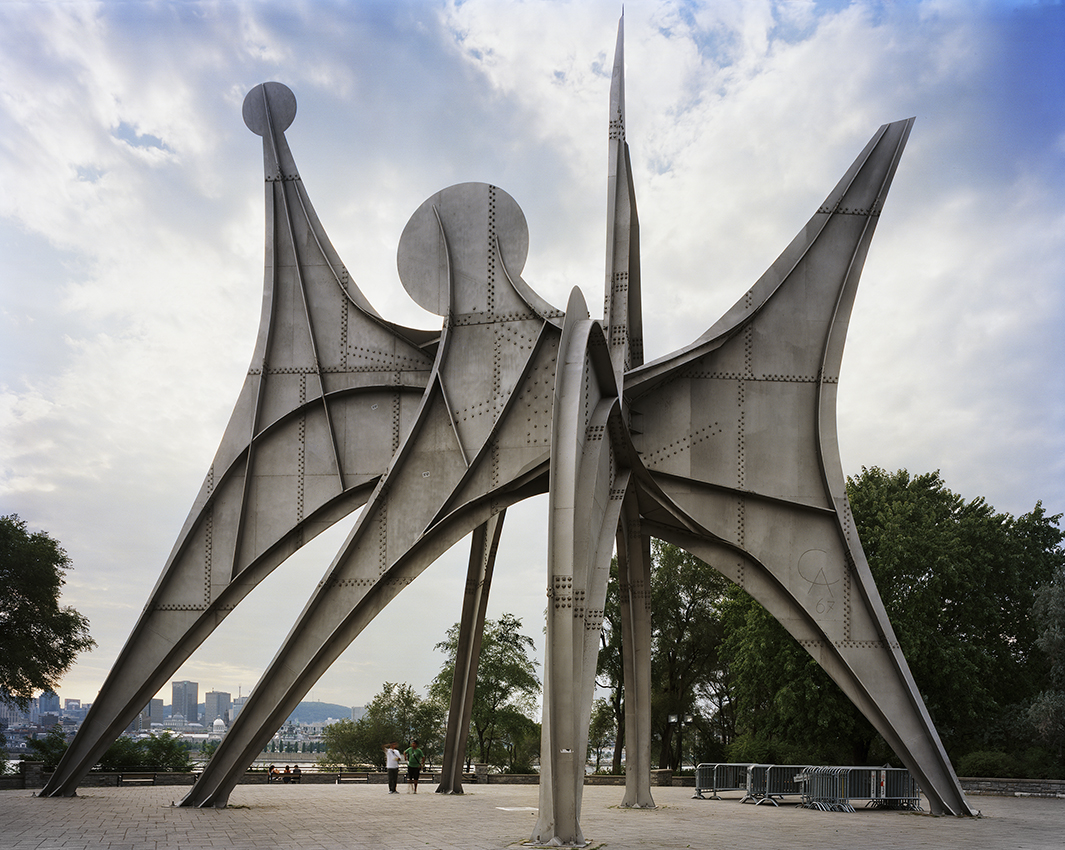 Jade Doskow, Montréal, 1967 World's Fair, "Man and His World." Alexander Calder's L' Homme installation
Aside from Doskow's photos, the book contains essays written by photographer Richard Pare and by expert in planning and land use Jennifer Minner . It closes with an interview of Doskow by curator Vladimir Belogolovsky and with a selection of historical documents: posters advertising the fairs, maps of the exhibition grounds, etc.
Lost Utopias is a great photo book that makes you ponder over the dreams of modernity and over building that have outlived their purpose.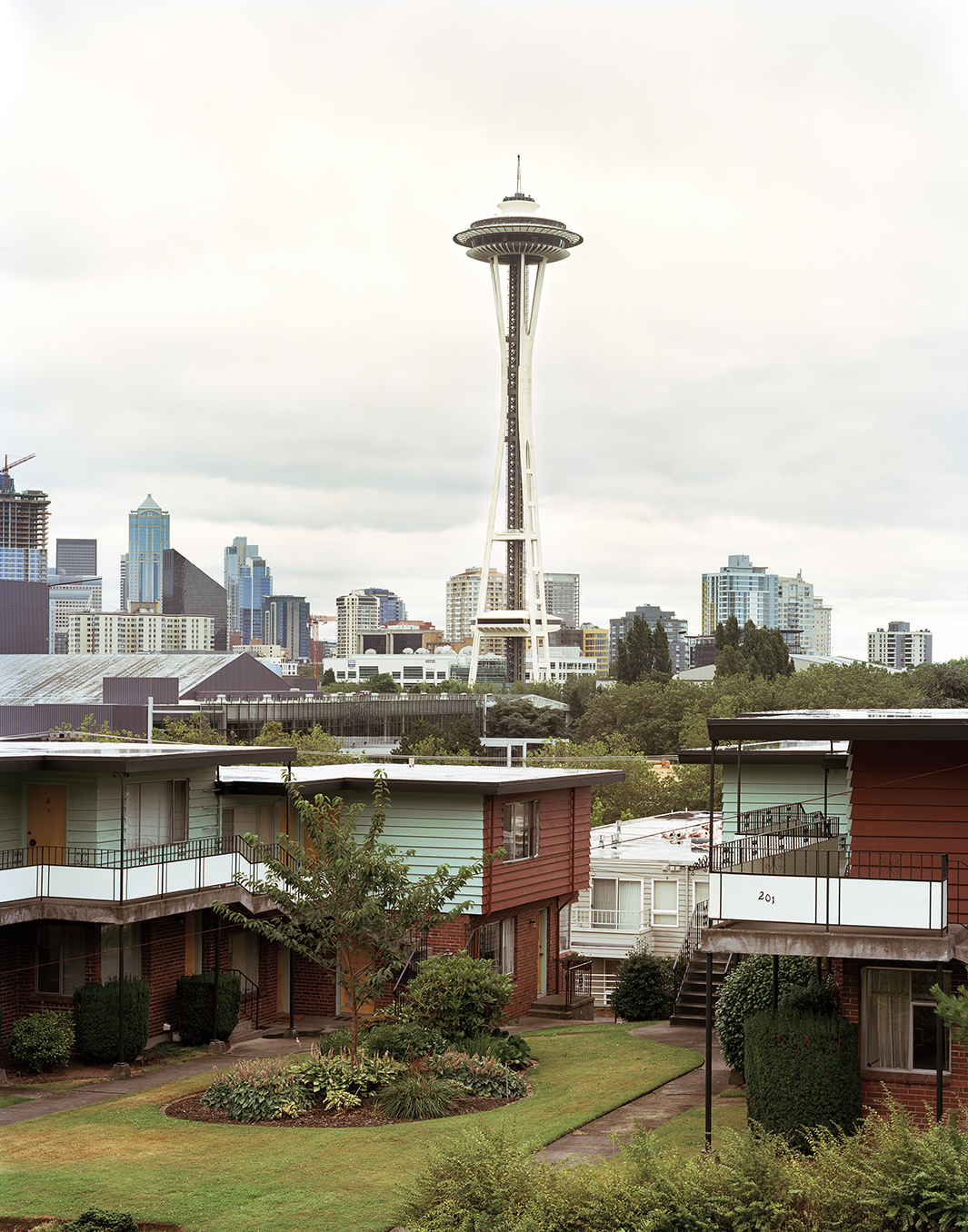 Jade Doskow, Seattle, 1962 World's Fair, "Century 21 Exposition." The Space Needle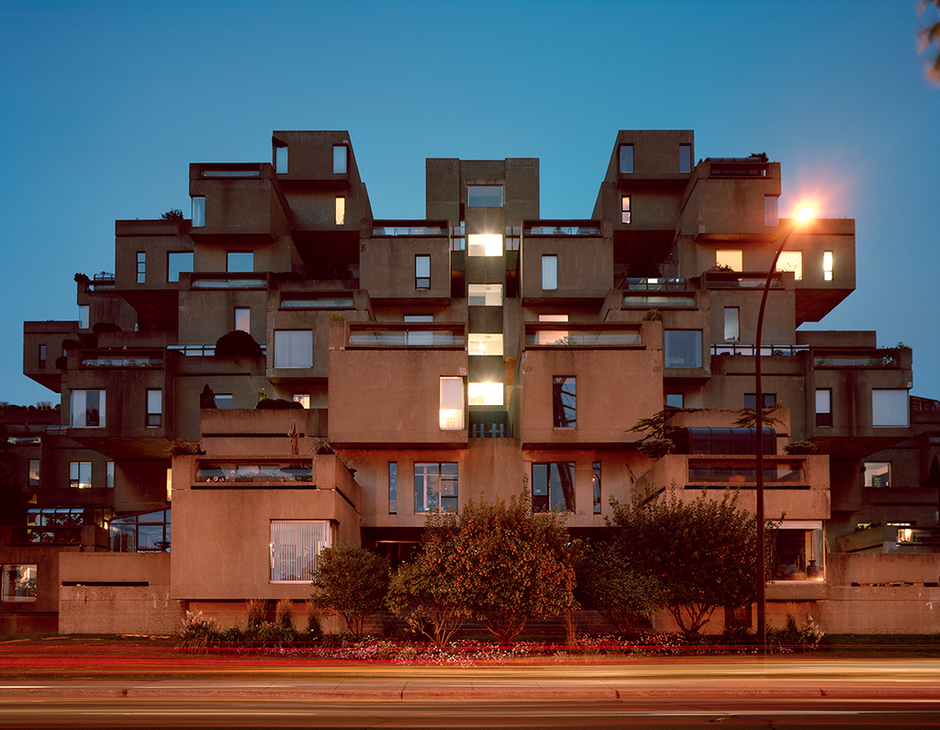 Jade Doskow, Montreal 1967 World's Fair, "Man and His World," Habitat '67, Night View, 2012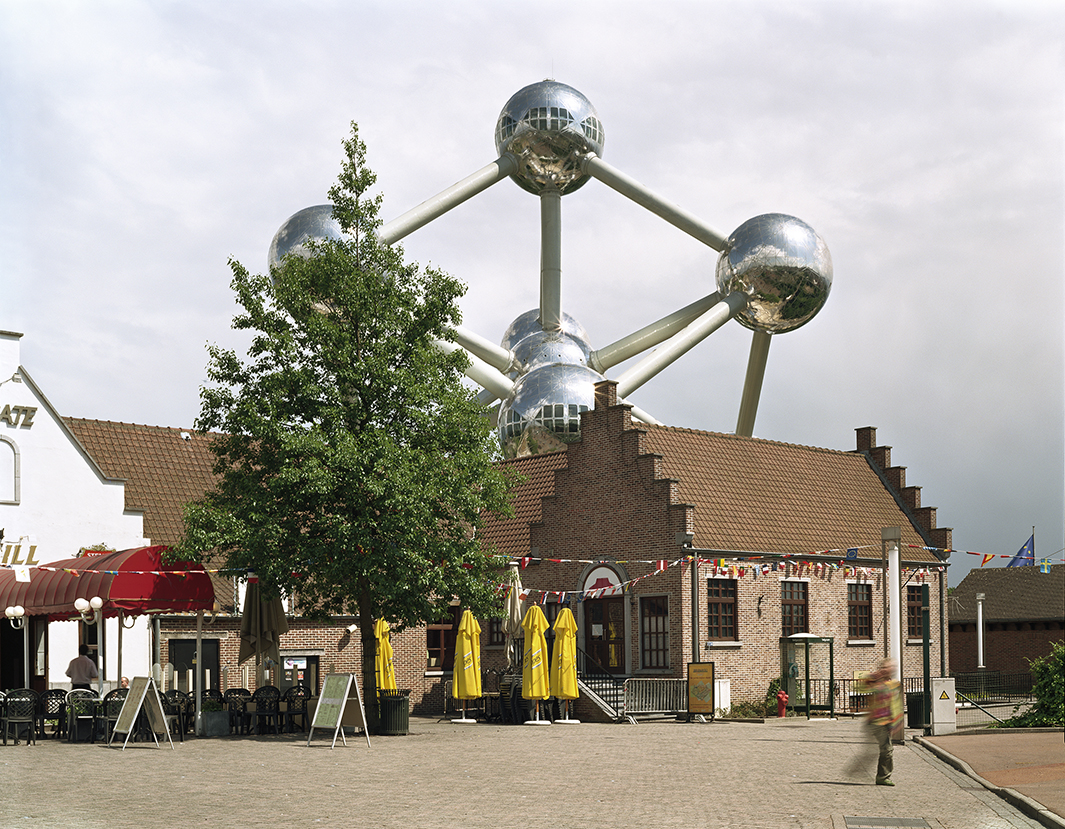 Jade Doskow, Brussels 1958 World's Fair, "A World View: A New Humanism," Atomium, 2007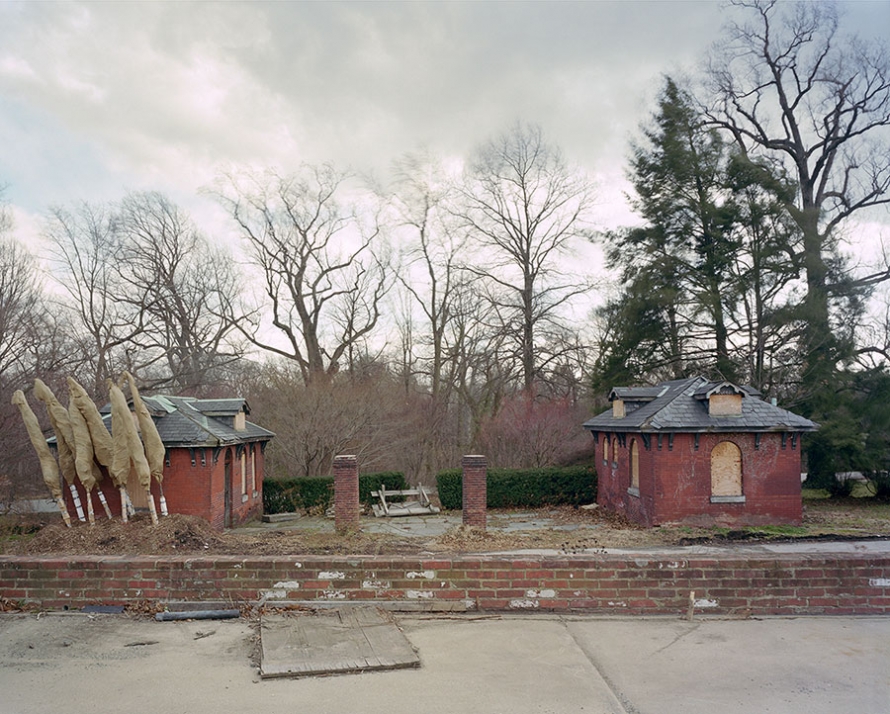 Jade Doskow, Philadelphia 1876 World's Fair, "Centennial Exposition," Fair Toilet Buildings, 2008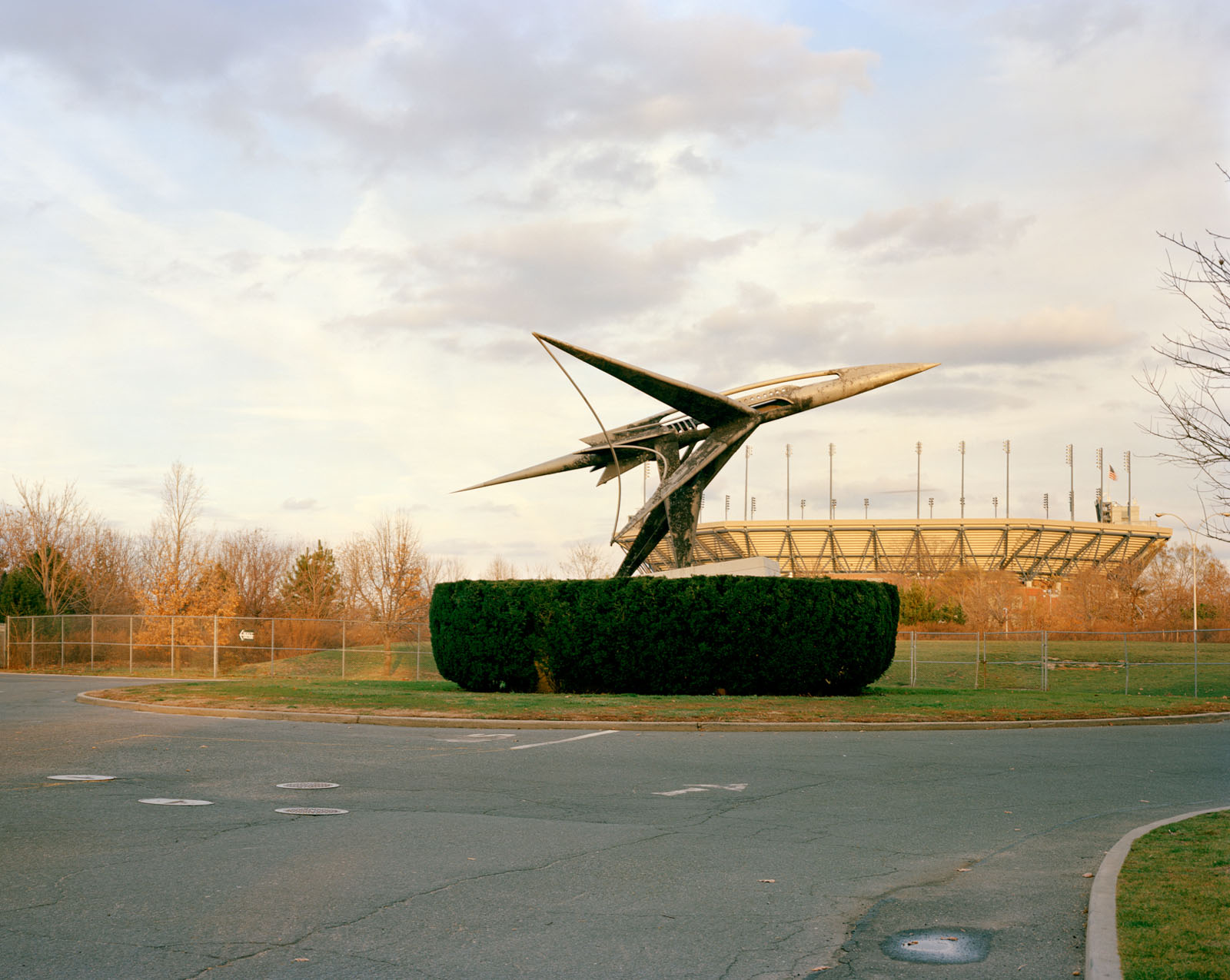 Jade Doskow, New York 1964 World's Fair, "Peace Through Understanding", Airplane, 2011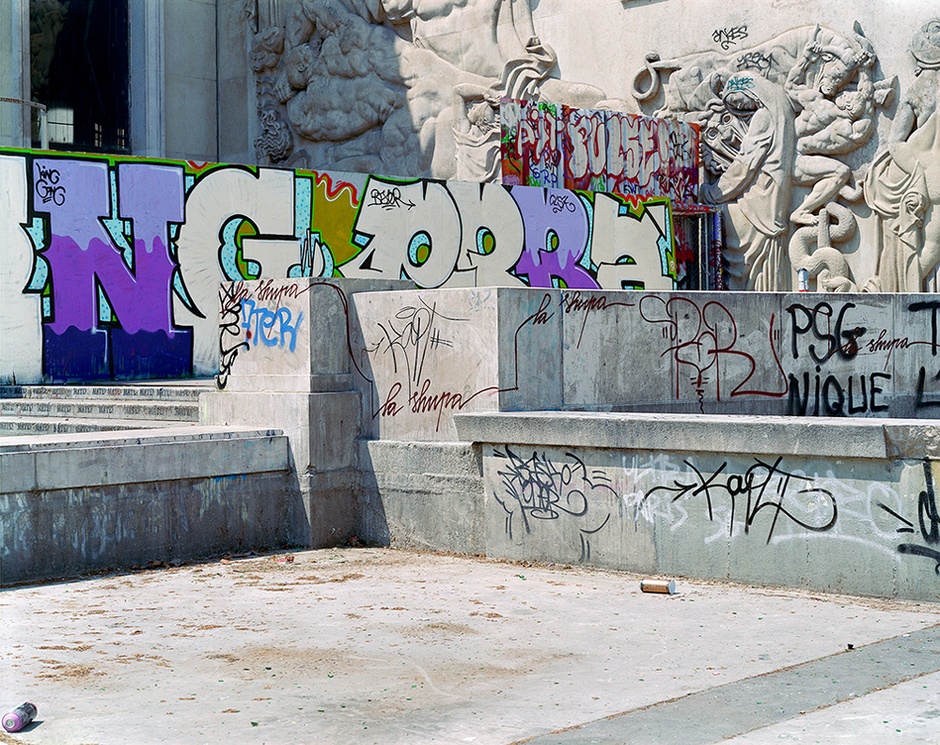 Jade Doskow, Paris 1937 World's Fair, "Exposition Internationale des Arts et Techniques dans la Vie Moderne", Graffiti, Palais de Tokyo, 2007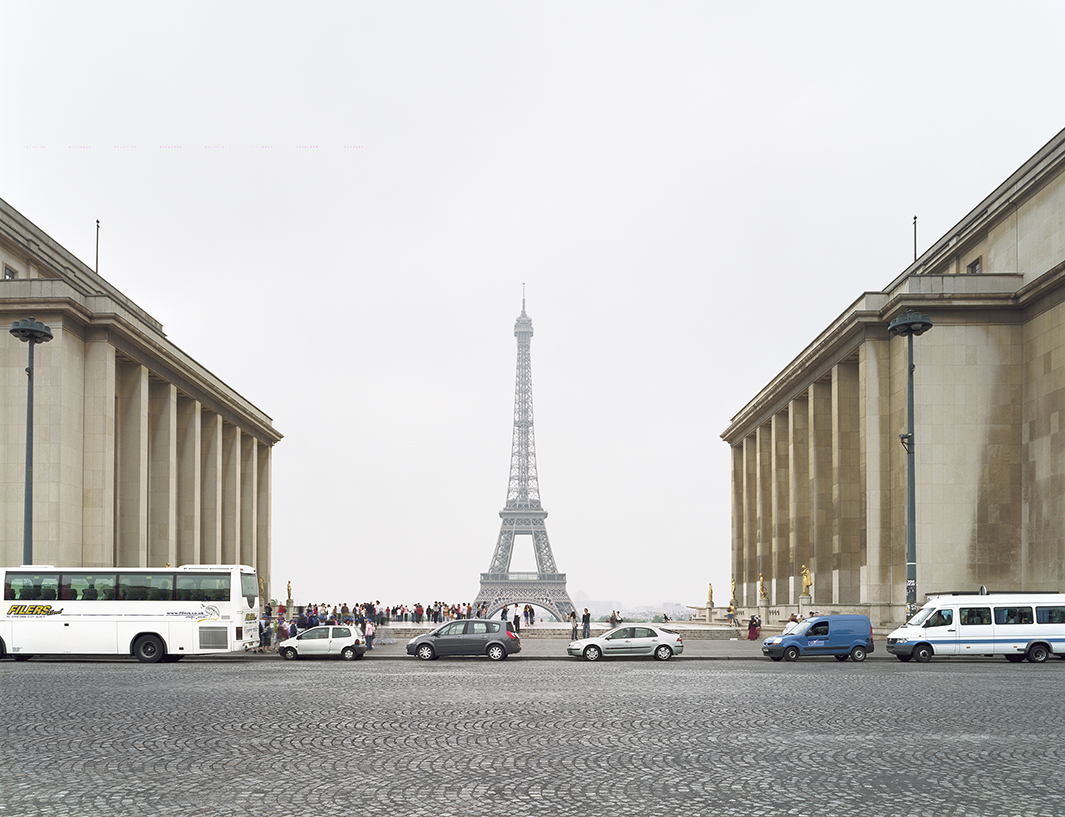 Jade Doskow, Paris, 1889 / 1937 World's Fairs, "Exposition Universelle / La Vie Moderne." The Eiffel Tower, Trocadero, and Palais de Chaillot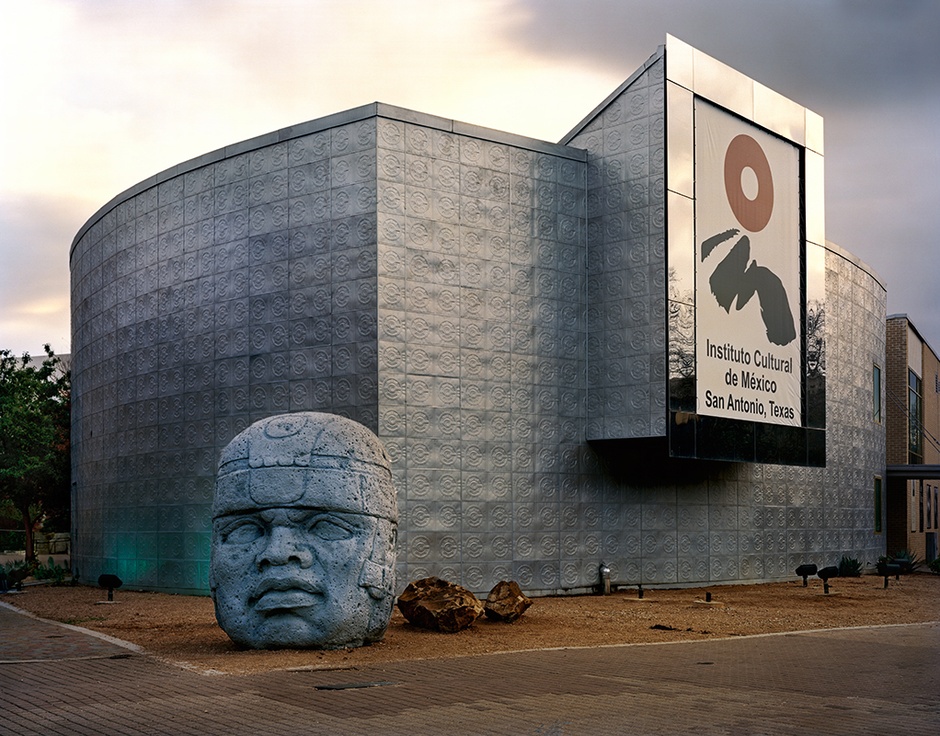 Jade Doskow, San Antonio 1968 World's Fair, "The Confluence of Civilizations in the Americas," Instituto Cultural De México with Olmec Head, 2013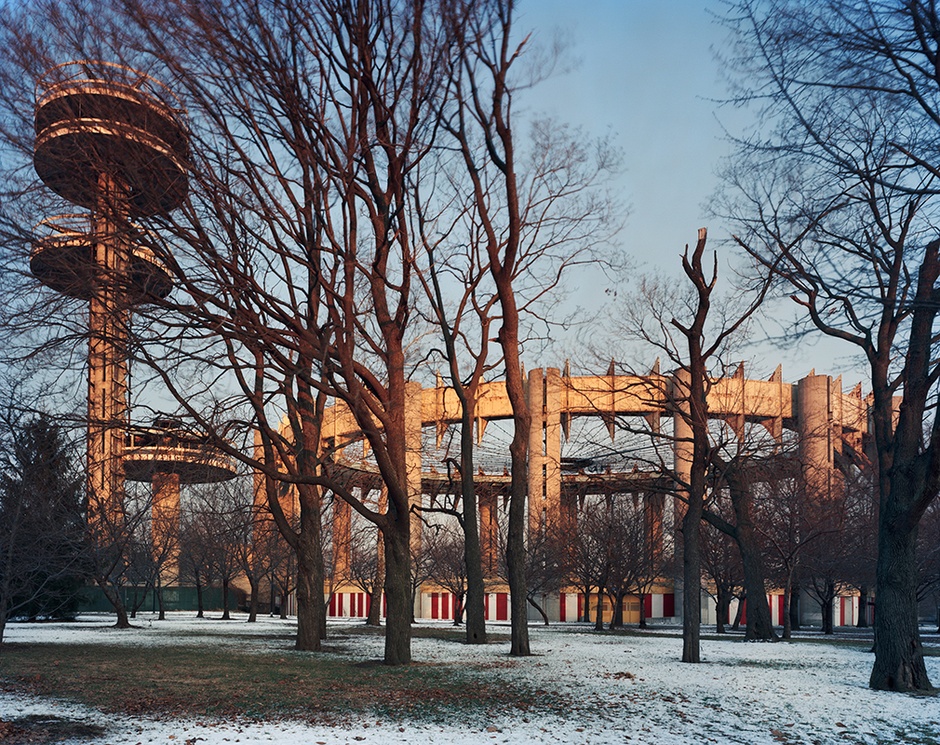 Jade Doskow, New York 1964 World's Fair, "Peace Through Understanding," New York State Pavilion, 2008