A quick, frustrated post about an exhibition i saw while in Amsterdam for the conference Blogging the City. Quick and frustrated because the show is as charming as it is bonkers but i could only find tiny images online to illustrate it.
The show is at the Melkweg Gallery, probably my favourite place in town to see photo exhibitions and it pays homage to the recently deceased Frits Gerritsen.
Gerritsen was a commercial photographer, a travel photographer, a theater photographer, a portrait photographer with a keen eye for the elegance of the human body and for the absurd.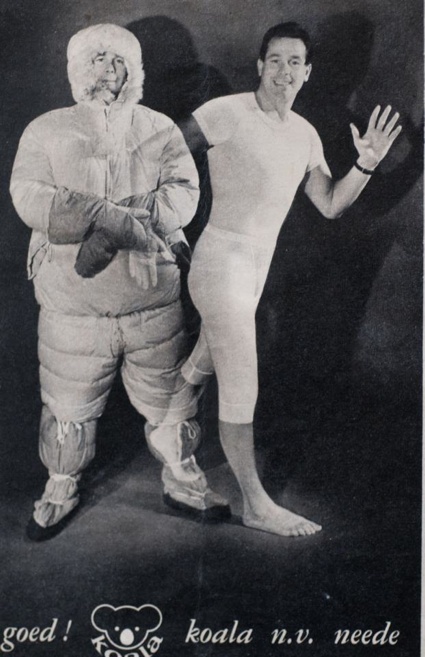 This one is the photo used for the poster of the exhibition. I was sold immediately: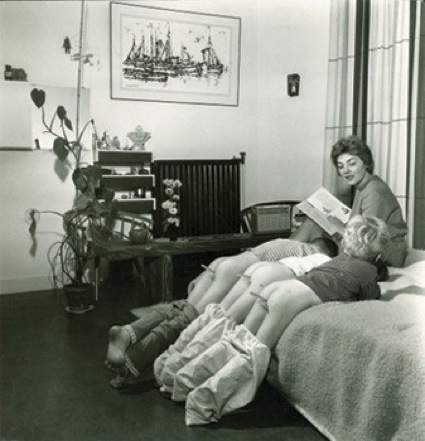 Lenie Gerritsen reads to her three sons in the master bedroom, 1961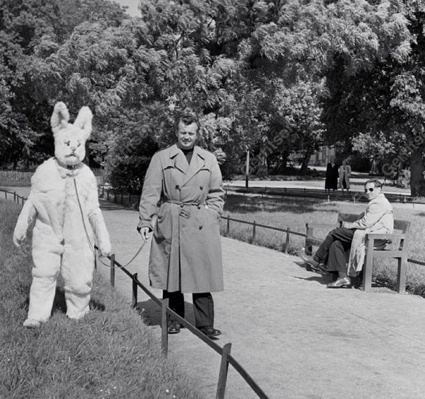 Toon Hermans having a stroll with his white rabbit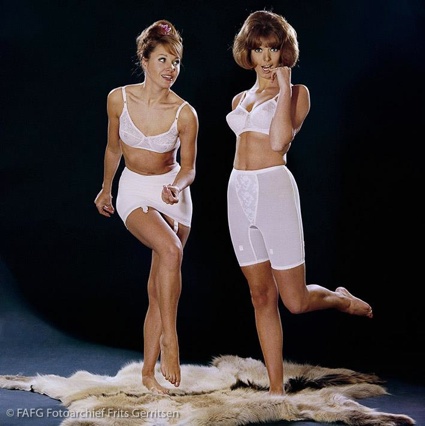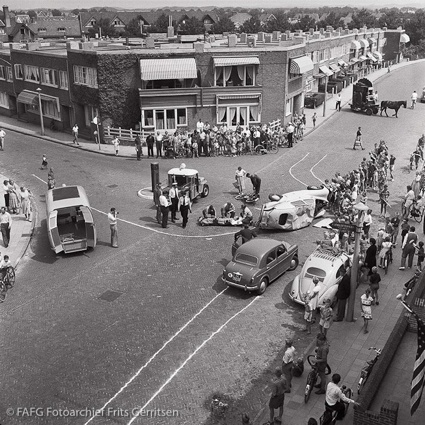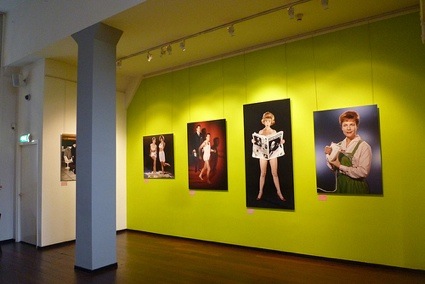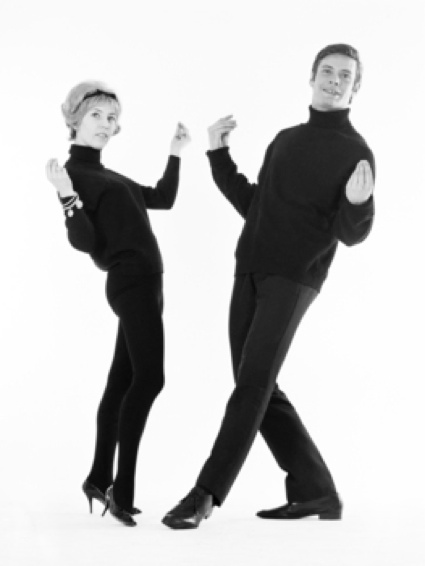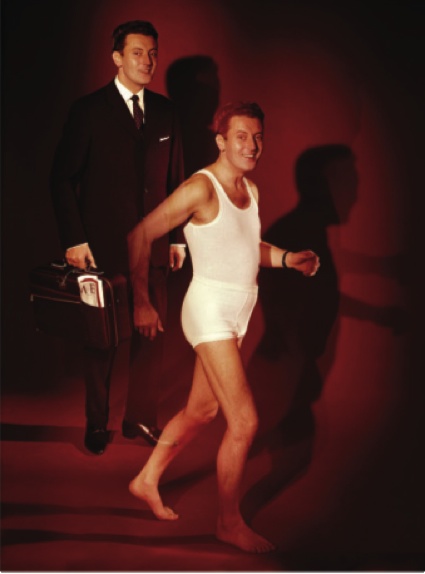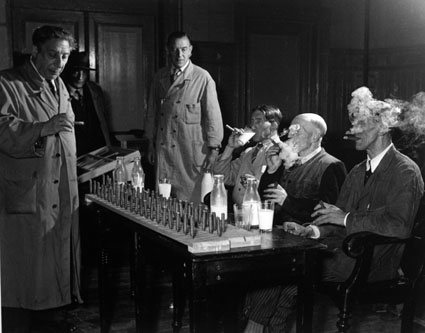 De werelden van Frits Gerritsen is at the Melkweg gallery in Amsterdam until October 7, 2012.
A few more photos over here.