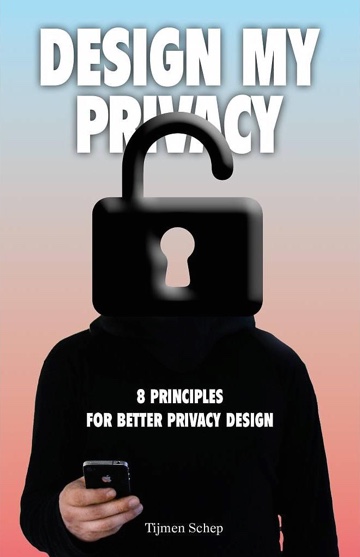 Design My Privacy. 8 Principles for Better Privacy Design, by Tijmen Schep.
With foreword by Mieke Gerritzen, Director of MOTI, the Museum of the Image in Breda.
BIS Publishers write: How can we protect our privacy in this digital era? Because of the emerging of 'The internet of things' this question becomes more and more relevant to designers. Technology becomes part of our daily used products. Watches, clothing, cars, houses are becoming 'smart', all being connected to the 'cloud'. This book gives you guidance on how to design for privacy.
This book is written to encourage designers to think about and to design for privacy issues. The technology behind the smart products and systems are so complex, that for the consumer it is difficult to understand what the consequences are for everyday life. Designers have to start thinking about transparency and accessibility in the design of privacy-sensitive products and services. This book offers the designer guidance, in the form of eight design principles, that help with designing products and services.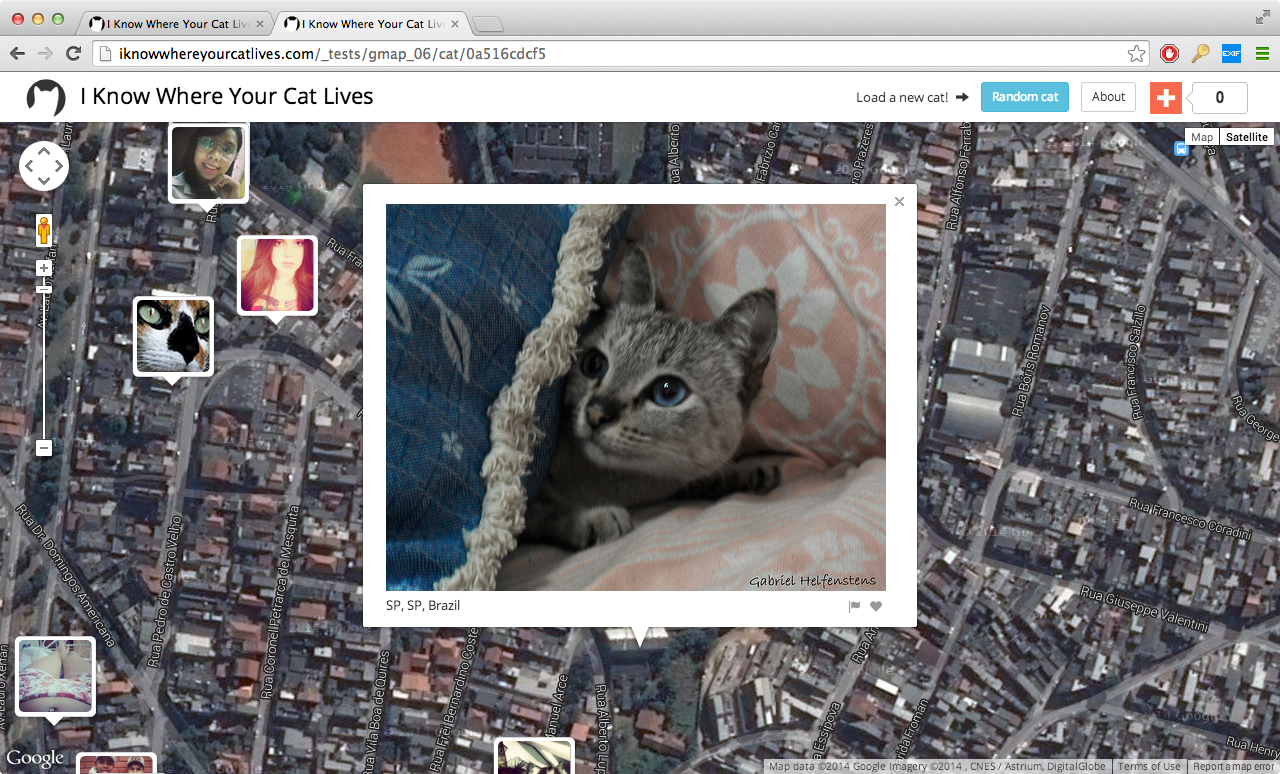 Owen Mundi, I Know Where Your Cat Lives
Privacy concerns are taking a beating these days: China is implementing a social credit system meant to rate each citizen's trustworthiness, UK has just legalized a series ofextreme surveillance measures and let's not cry over what the orange fascist is going to inflict to American citizens worried about data-collection by intelligence agencies.
The Design My Privacy booklet invites designers to engage with privacy issues instead of leaving the whole discussion into the hands of IT experts.
SETUP medialab, The National Birthday Calendar (teaser)
The author of the book, technology critic Tijmen Schep, lists 8 design principles that designers should keep in mind while working on products and services in the age of the Internet of Things.
These principles require the designers to be practical (by including privacy features right from the start of the project in order to avoid costly updates later), humble (allowing users to customize according to their own needs and culture), brave (standing up to a client who would like to collect as much data as possible), malicious (thinking like a hacker and forecasting all the ways the technology can be abused), critical (realizing that designers imbue designs with codes of law, cultural norms and prejudice), etc.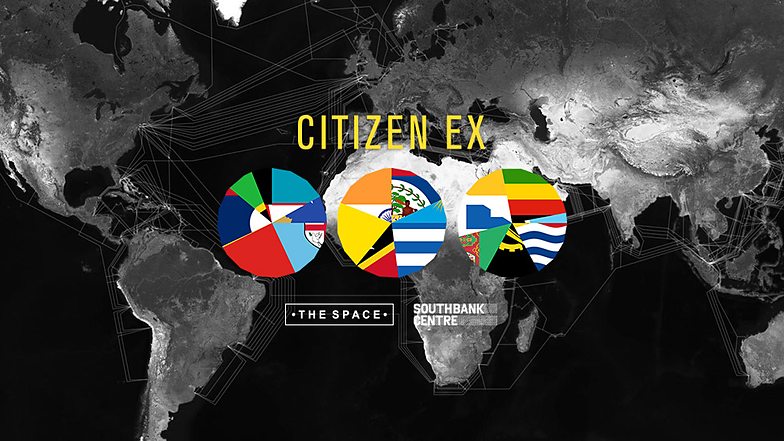 James Bridle, Citizen-Ex

James Bridle, Citizen-Ex
Aside from the 8 principles, the book also contains plenty of case studies, examples of artistic projects contributing to the privacy discussion, a crash course on the value of privacy, a glossary of important terms and concepts, a reading list, a series of interviews with experts such as Marcel Schouwenaar and Jaap Stronks and a contribution by Frank Koppejan about prospective European privacy legislation. There's even a little privacy pop quiz about the very blurred boundaries between reality and science fiction.
Lauren McCarthy and Kile McDonald, pplkpr
Design My Privacy is a witty, practical and thoughtful little book. It constitutes a useful tool for designers who want to create products and environments which balance efficiency, user-friendliness and privacy. But it can also serve as a sensible companion for customers who might want to know what to look for and what to be cautious about next time they plan to buy a car insurance, smart watch or energy saving outlet.
Views inside the book: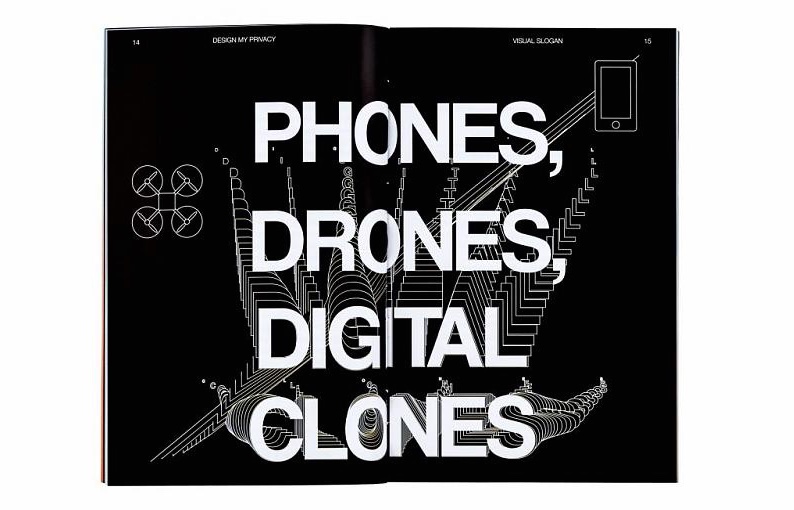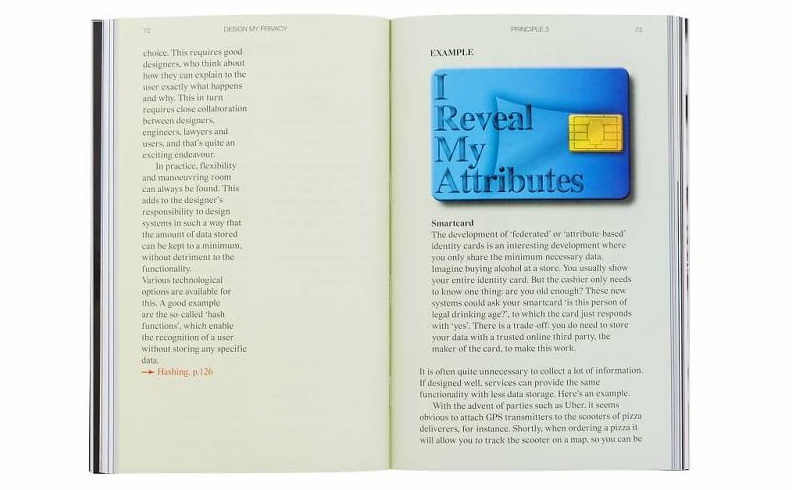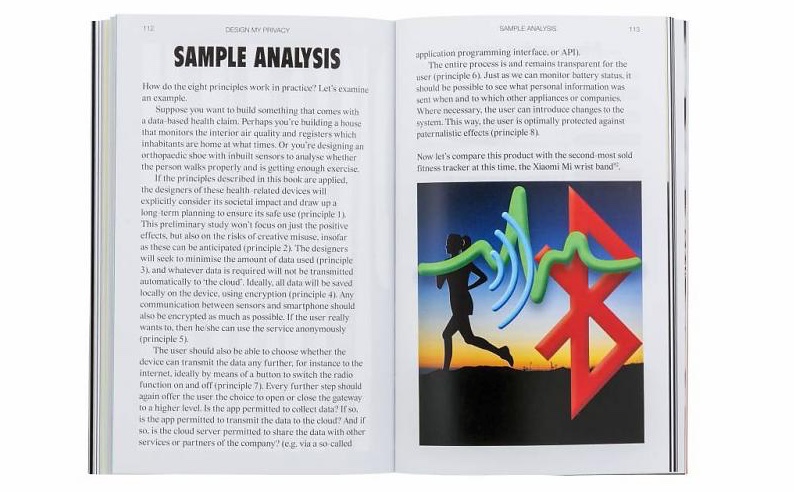 Image on the homepage stolen from HUH magazine.