Because we could all do with a bit of humour today, even if it's of the Benny Hill kind…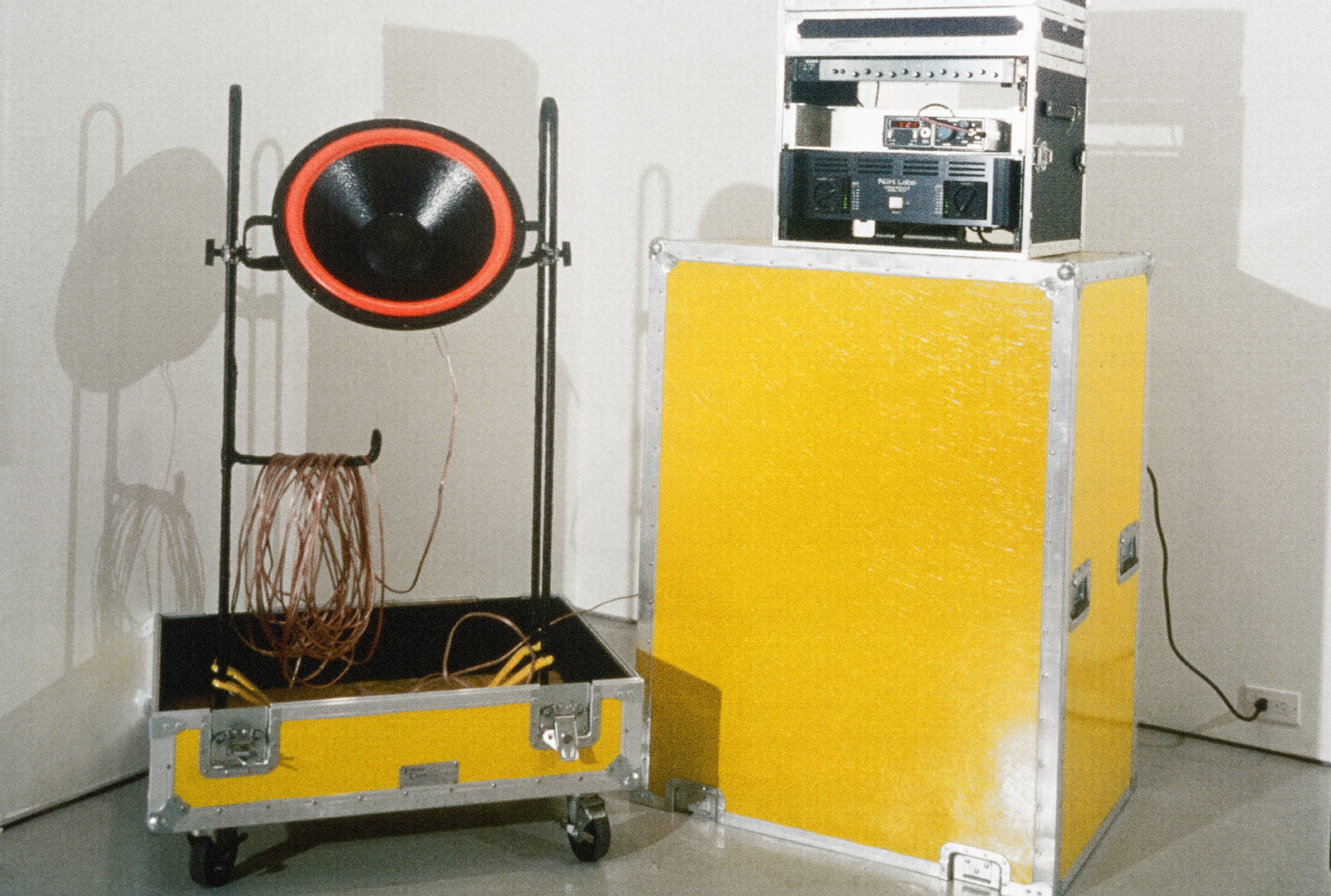 Martin Kersels, Brown Sound Kit, 1994. Courtesy of the Artist and Galerie Georges-Philippe and Nathalie Vallois
While preparing a review of black dog publishing's book RAVE. Rave and Its Influence on Art and Culture, i encountered this sound art piece which, as the catalogue states, brings 'some toilet humour to the gallery space.'
Martin Kersels's sculpture Brown Sound Kit is a piece of sound equipment that emits low frequency infrasound waves, which causes those in its path to release the contents of their bowels—or more colloquially, to "shit themselves". This kind of sound cannon has its roots in sonic weapons first developed by the Nazis for the purposes of crowd control, and purportedly also by the French authorities during the Paris riots of 1968. Utilising a speaker, an amplifier, an equaliser and an oscillator, all contained with a mobile yellow case, Brown Sound Kit works reflexively of the fact that experiments in weapons technology were also important in the development of sound systems for music.
There seems to be some doubt about how efficient the firing of brown notes can be. In any case, the final sentence in the description of the work will reassure any visitor of an exhibition featuring the work: Brown Sound Kit is presented unplugged within exhibitions. I think Brown Sound Kit is actually part of the show Energy Flash. The Rave Movement at M HKA – Museum of Contemporary Art Antwerp. It closes on 25 September. I'll definitely pop by before that.
Related story: Tanks, drones, rockets and other sound machines. An interview with Nik Nowak.