In Baghdad, on March 5, 2007, a suicide bomb killed 38 people and injuring hundreds. The attack took place on the crowded book market at Al-Mutanabbi street. Maybe some of us saw images of the aftermath of the blast on tv. And quickly forgot about them.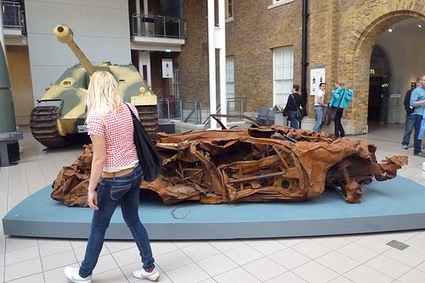 Today visitors of the Imperial War Museum in London can see the disturbingly physical wreck of a car which has been destroyed by the explosion. The crushed vehicle offers a stark contrast to the perfectly polished weapons, machines and vehicles that make the Museum's main atrium an impressive sight.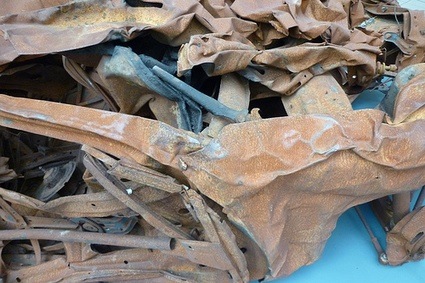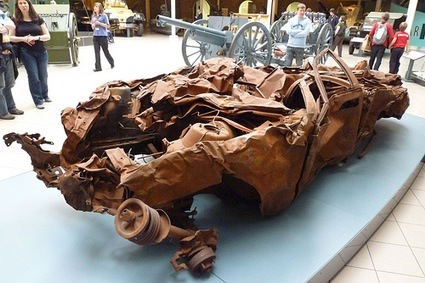 The car was originally shipped out of Iraq in 2007 by Dutch curator Robert Klüijver for an anti-war event in the Netherlands. Turner Prize winner Jeremy Deller then embarked it on the back of a truck for a tour of the USA, as part of his project It Is What It Is: Conversations about Iraq. Public conversations were conducted along the way with an American veteran of the Iraq War, an Iraqi citizen, and the artist himself.
The car has been shown in several museums and it is now part of the permanent collection of the Imperial War Museum North.
The crushed vehicle does not only serve as an entry point to a discussion about the Iraq conflict, it also comments on the increasingly harsh impact of war on civilian and cultural life. A display at the museum states that at the start of the 20th century, 10 % of war casualties were civilians. Today, they make up 90 %.
I thought it was fantastic that Deller chose to show the car in a war museum rather than in a gallery context. It certainly feels right to see it in such context.
I had planned to just pop into the museum to see Deller's car but i spent the whole afternoon there. Images from the museum: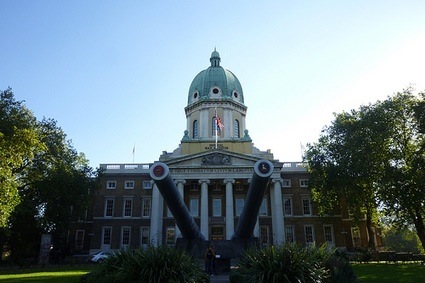 A rather exalted entrance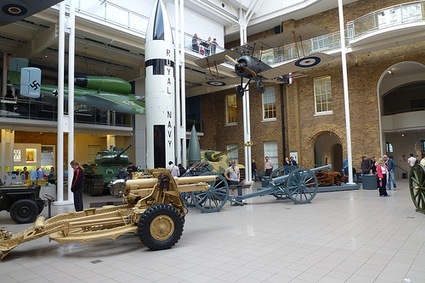 View of the main lobby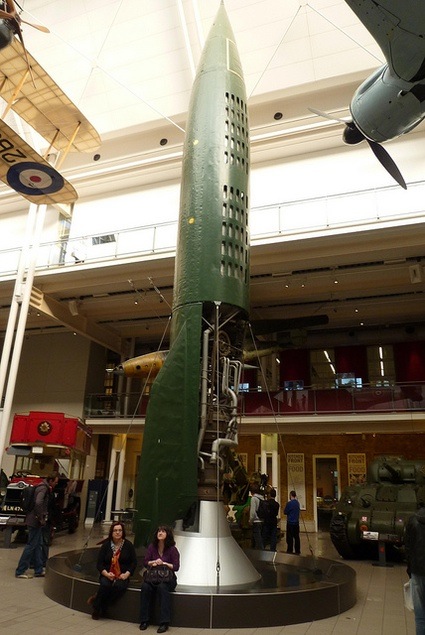 The formidable V-2 rocket, a silent long-range ballistic missile developed at the beginning of the Second World War in Germany, specifically targeted at Belgium and southeastern England. It was the first long-range combat-ballistic missile and first known human artifact to achieve sub-orbital spaceflight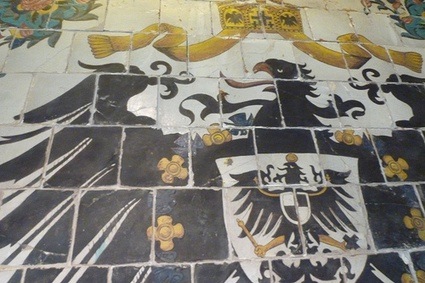 Tiled German Eagle removed from a German residence in Baghdad after the capture of the city on 11 March 1917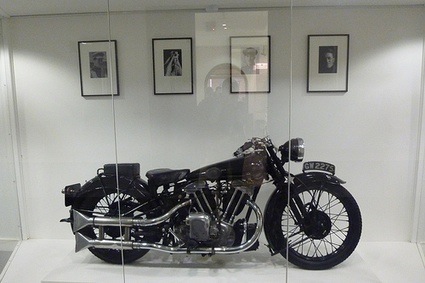 T E Lawrences's Brough Superior SS100 motorcycle, 1932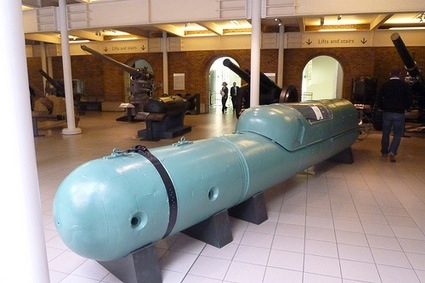 Italian "Human Torpedo" designed to penetrate protected harbours and attack enemy shipping. Also known as maiale (Italian for "pig")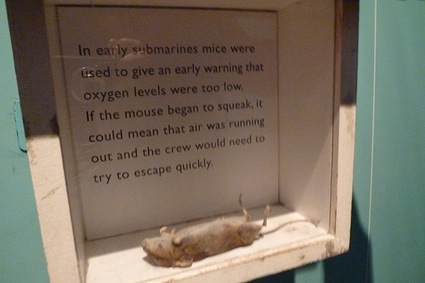 Loads of quirky facts to learn in the submarine exhibition
Baghdad, 5 March 2007 is now part of the permanent collection of the Imperial War Museum. It will go on display at Imperial War Museum North from April 2011.
Images from the museum.
Previous posts featuring the work of Jeremy Deller: The Steam Powered Internet Machine, Adrian Street, Queen Bitch of pro wrestling, The past in the present and the near in the far, History will repeat itself (part 1)