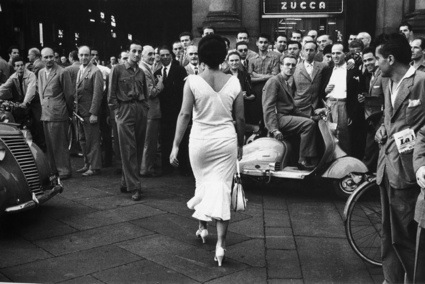 Mario de Biasi, Gli italiani si voltano, 1954
A quick and hopefully efficient post to show some of the works i've discovered at Artissima, Turin's contemporary art fair which closed last weekend. As i mentioned a few days ago, Artissima is, in my view, far far more exciting than Frieze London. Maybe i'll explain why in a coming story (and get my Frieze 2014 request for a press pass refused in the process?!?) I didn't exactly rack my brain to figure out how to screen the many photos i had taken or received in the press package. This post will be mostly black and white. I won't insult you and say how the next one will look like.
Many of the works below were part of Back to the Future. The section presents solo exhibitions by artists active in the 60's, 70's and 80's and selected by a jury of museums directors and curators
Right, let's start with an image which isn't strictly b&w. The wall drawing below is a diagram showing internal correlations and their external consequences marked out by key figures of thought balancing between reflecting and representing symbols of power affected by the structures of human experience and the various forms of interpretation.
I'm not going to pretend that i fully understand Nikolaus Gansterer's constellations, diagrams and other representations of thought processes but i've been charmed and intrigued by his work ever since i discovered it. Keep your eyes peeled for that one.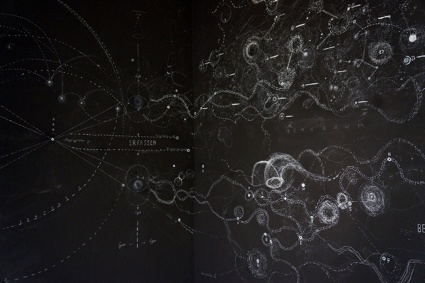 Nikolaus Gansterer, The Gray Matter Hypothesis
I had never heard of Croatian artist Tomislav Gotovac before but he is a man who ran bearded and naked through the streets of Belgrade. A performance he reiterated 10 years later in Zagreb. Another one to keep your eyes peeled for, then.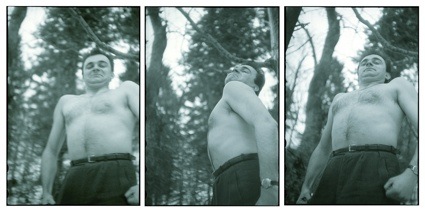 Tomislav Gotovac, Breathing the air, 1962 / printed 2012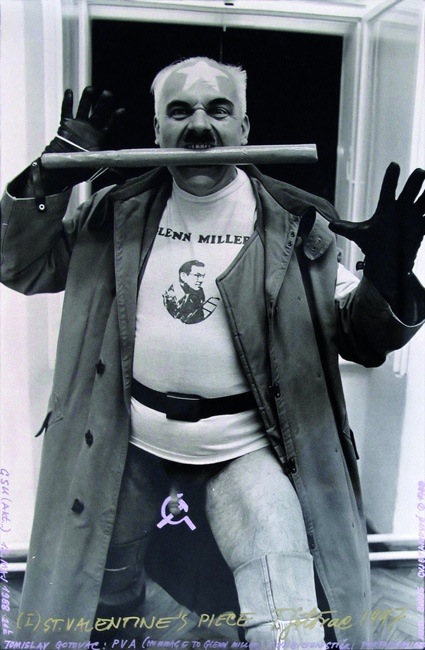 Tomislav Gotovac, Speak quietly
Linda Fregni Nagler collected a thousand anonymous images of babies and young children taken between the 1840s and the 1920s. Apparently the conventions of the time wanted that the mothers were hidden or erased from view. Some of the feminine figures are covered with a piece of fabric or a carpet, others have their face blacked out from the photo, others crouch behind a chair.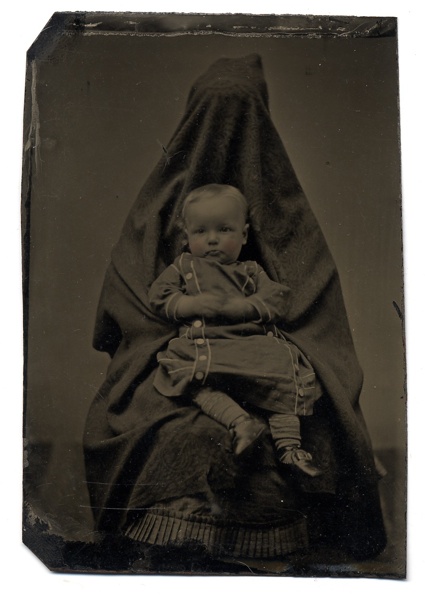 Linda Fregni Nagler, The Hidden Mother, 2006-13 (Monica de Carderas)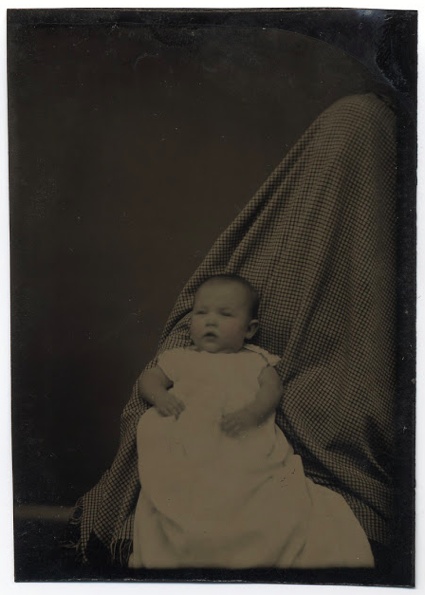 Linda Fregni Nagler, The Hidden Mother, 2006-13 (Monica de Carderas)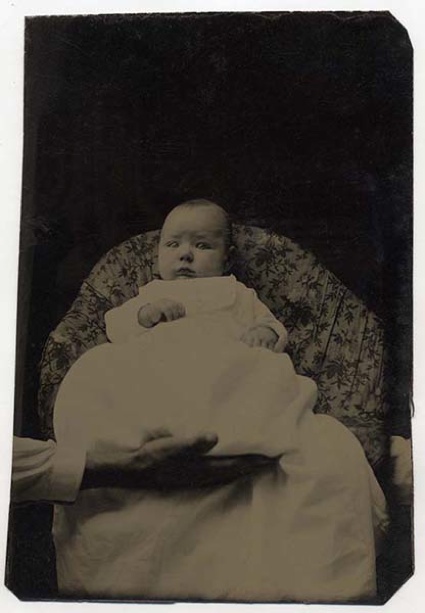 Linda Fregni Nagler, The Hidden Mother, 2006-13 (Monica de Carderas)
It is only fair that after those painfully hidden mothers, i'd show how in the late 1960s, Valie Export brought to a crude day light the relationship between the sexes. She walked her partner, Peter Weibel, on a leash, taking to the extreme women's liberation from male oppression.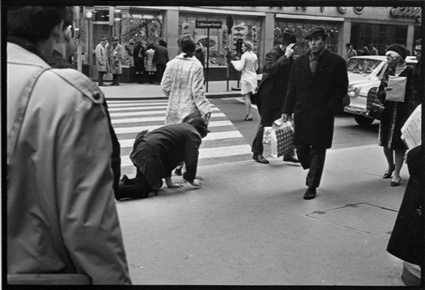 Valie Export, Aus der Mappe der Hundigkeit (From the Underdog File), 1968
I wrote about the work of Sicilian photographer and photojournalist Letizia Battaglia in the post Portraying the Mafia. She spent decades covering the cronaca nera, the crime stories for the left-wing newspaper L'Ora in Palermo.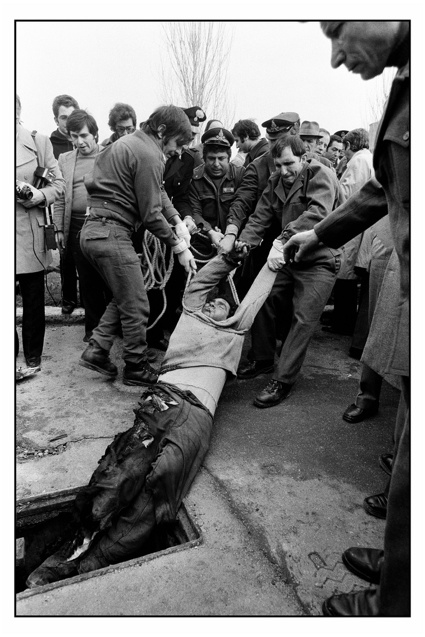 Letizia Battaglia, Palermo. 1976. Un uomo morto folgorato mentre rubava il rame nei tombini dell'enel (A man electrocuted as he was stealing the copper in the ENEL manholes). Cardi Black Box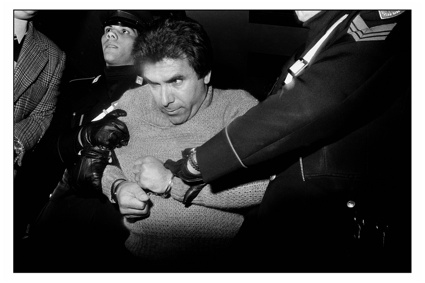 Letizia Battaglia, L'arresto del boss mafioso Leoluca Bagarella (The arrest of mafia boss Leoluca Bagarella.) Cardi Black Box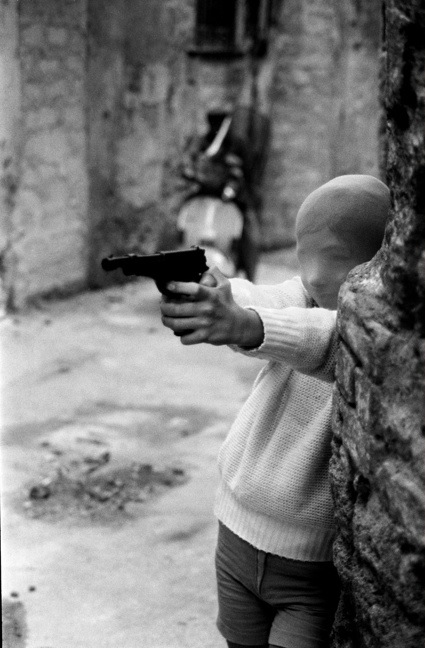 Letizia Battaglia, Palermo, 1982, vicino alla chiesa di Santa Chiara un bambino gioca a fare il killer con una calzamaglia in testa (a kid plays the part of a killer with women's stockings on his head, next to the Santa Chiara church.) Cardi Black Box
And now for something completely different…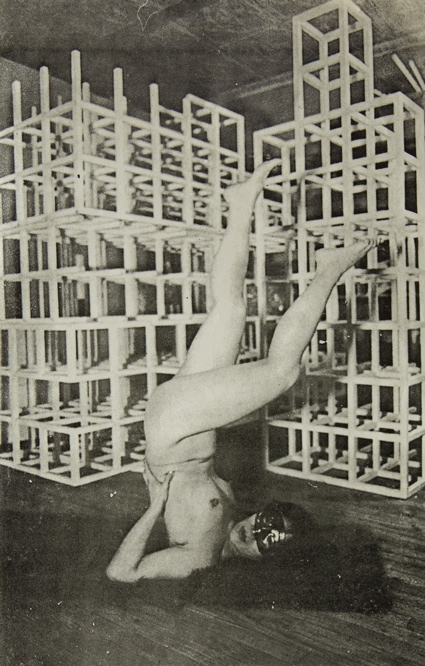 Kazuko Miyamoto, Untitled. Exile, Berlin
I couldn't resist pairing it with…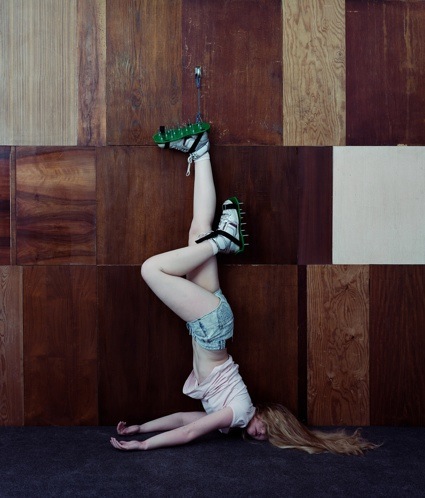 Bownik, Doe. Starter Gallery
One of the things i like about Artissima is that you won't see Frieze's usual suspects there. They might, however, make an appearance in other artists' photos.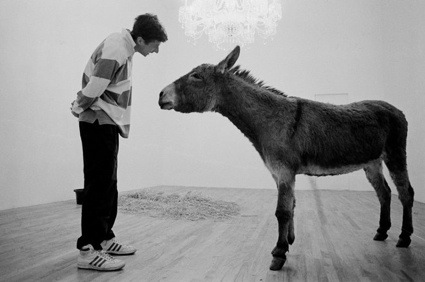 Lina Bertucci, Maurizio Cattelan, 1994/2005 (Eleni Koroneou Gallery)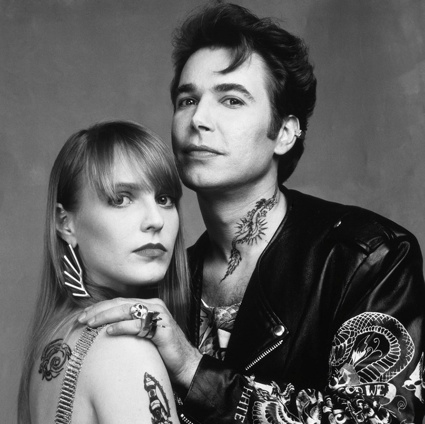 Lina Bertucci, Jeff Koons
Daidō Moriyama gained fame for the way he portrayed the dark sides of post-war Japan.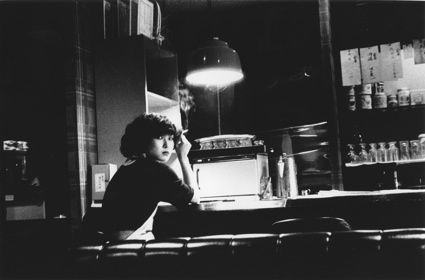 Daido Moriyama, Hokkaido
Probably not strictly speaking b&w either but since we're in Turin and the Mole Antonelliana is by far its most puzzling monument…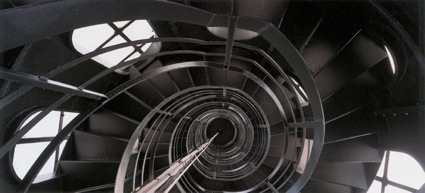 Armin Linke, Mole Antonelliana, 2005. Vistamare