If you happen to be in Amsterdam over the next couple of weeks you might want to walk or bike and see the exhibition of Muzi Quawson's work at the Annet Gelink Gallery.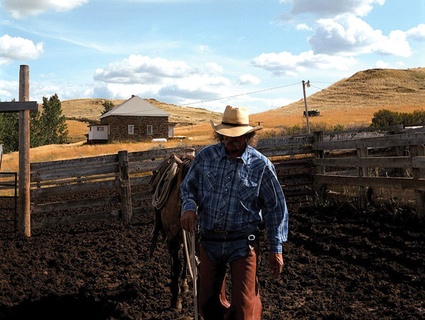 Muzi Quawson, The Stone House, 2009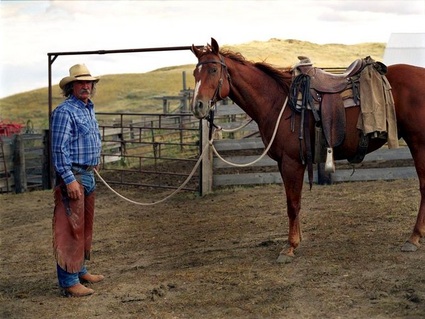 Muzi Quawson, Set in Time, 2009
Set in the most boondocks boundaries of Glasgow, Northeastern Montana (USA), Quawson's new film The Old Home examines "the nature of existence from society's outsiders." Her camera silently follows Ivar "Duke" T Pederson: an aging cowboy who incarnates an Old American West that mirrors almost too well our most used and abused clichés. On several occasions over the last two years Quawson stayed with Duke either in his Mid-Western bungalow or out there in the vast open fields with his cows and his dog, exploring the American West and its detachment from modern day civilisation.
My grandmother was smart and witty but she was madly in love with John Wayne. She would catch every single opportunity to watch western movies. It put me off cowboys forever. Yet, I sat in the gallery and watched The Old Home twice, it's breathtakingly beautiful.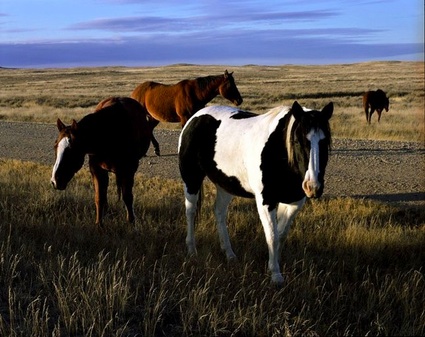 Muzi Quawson, Horses, 2009
In another room of the gallery, a slide show entitled The Hissing of the Summer Lawns (2008) accompanies a run-of-the-mill family from Georgia, USA.
See The Old Home at Annet Gelink Gallery, Amsterdam, through October 17, 2009.