A documentary that Shawn Bailey and Jennifer Willet from Bioteknica did a couple of months ago with Vision 360 has popped up on YouTube.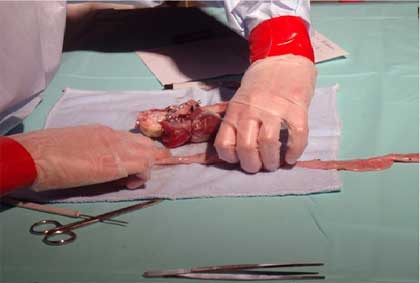 They talk about "live" tissue engineering, meat sculpture, bioart, and the need to raise public awareness on biotechnology and its impact on society.
Check also these Bio-Blurb radio interviews of people whose work intersects art and science, and particularly biological and genetic sciences.
Thanks Jennifer!