The year draws to an end and so is rhizome's fund raising campaign. I guess most of you know the fantastic work they are doing every single day to promote and support technology-based art. Culture tends to suffer more than many other fields in tougher times (but please feel free to disagree and prove me wrong), so please consider donating $25 or more. They will undoubtedly give it back to you in many forms.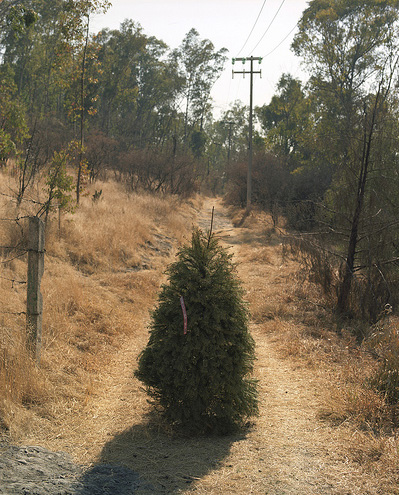 A used and abandoned natural Christmas Tree at Cerro de Moctezuma National Park in Naucalpan, State of Mexico, on the political outskirts of Mexico City. ©2008 Dante Busquets / ANZENBERGER
Next on the list is Turbulence. They made it more pleasant to send the money in the right place by offering you the possibility to buy artworks by Jason Freeman, Yury Gitman, Michael Takeo Magruder, Michael Mandiberg, Mouchette, Preemptive Media, and Jody Zellen.
Paddy Johnson, the smart, inspiring and invaluable art blogger of the US scene is also launching an end of the year Fundraiser.
May i encourage you to write me if you think i should add an organization to this tiny list?
Image on the homepage by Dante Busquets, an extremely talented photographer i met last month in Sao Paulo.