0,01. Privilege in a Time of Global Inequality, with texts by economist Joseph Stiglitz, author Geoff Dyer, photographer and curator Myles Little, edited by Myles Little. Graphic design by Julia Wagner.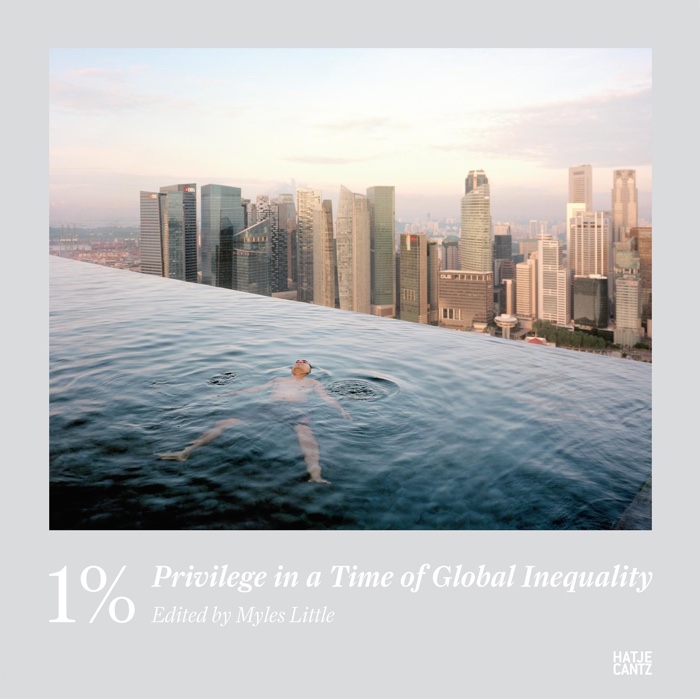 Publisher Hatje Cantz writes: To be able to simply drift in the infinity pool on the roof terrace of the fifty-seven-floor Marina Bay Sands Hotel, while in the background you can enjoy the urban soundscape of Singapore's imposing sea of high-rises. Or to be personally welcomed to a private champagne party after an extended hot-air balloon ride over the Kenyan wilderness. The extravagant pleasures of the wealthiest one percent of the earth's population represent an extreme contrast to those of the remaining ninety-nine. Describing the gaping disparities in images is a challenge that has been taken up by Nina Berman, Peter Bialobrzeski, Guillaume Bonn, Mikhael Subotzky, and many others photographers. The volume assembles their works for the purpose of lending visual evidence to the blatant discrepancy between people's living conditions, which can be as fascinating as it is shocking.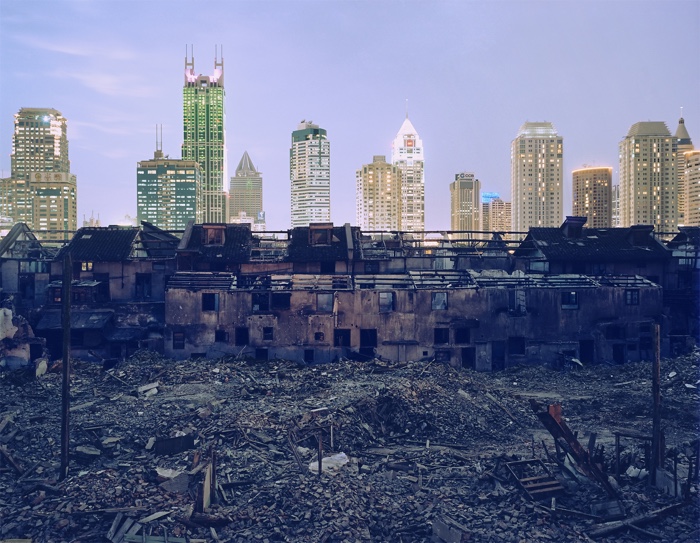 Greg Girard, Shanghai Falling (Fuxing Lu Demolition), 2002
When the exhibition The Family of Man opened at MoMA in 1950, Edward Steichen, the director of its Department of Photography, declared that it was the "most ambitions and challenging project photography had ever attempted." It wasn't just the scale of the show that made it unique, it was its intention. The show aimed to celebrate the universality of human experience, "the essential oneness of mankind" and the role of photography in its documentation.
Curator Myles Little doesn't believe that there's something universal in human experiences. Not anymore. As he explained to American Photo: "I think that the 0.1% or 0.01% is skyrocketing ahead of everyone else in this world, and plays by a different set of rules and lives in a different set of material circumstances, and speaks differently, inhabits an entirely different ecosystem that is closed to most of us. Which is all to say that I wanted to respond to "Family of Man" with a different thesis. Steichen was looking at family, he was looking at work, he was looking at leisure, and religion, etc. In my own way I looked for similar images that would fall under similar categories, except, only of the 1%."
0,01. Privilege in a Time of Global Inequality is the catalogue of the exhibition of the same name. It opens on 3 (very short) essays. Including one by renowned economist Joseph Stiglitz who brings a bit of light and hope when he writes that inequality is not a fatality, that political forces should step in and bridle the mechanisms that prevent a fair distribution of resources and capital. I guess we'll have to read one of his books or hunt for his youtube presence to get an idea of how this could be achieved.
The photography book shows a world most of us will only ever see in images. Wealth so glaring it is almost insulting. Inequality so massive it becomes preposterous. I'm not entirely convinced that we needed more visual testimonies of a situation we've been reading about day after day since the onset of financial crisis but the selection is excellent. I should probably add that the majority of the photographers in the book are men and/or from Europe or Northern America. Now that's what i call perpetuating privileges.
Some of the photos speak for themselves. Others need to be accompanied by a short text. Here are the ones that got my attention: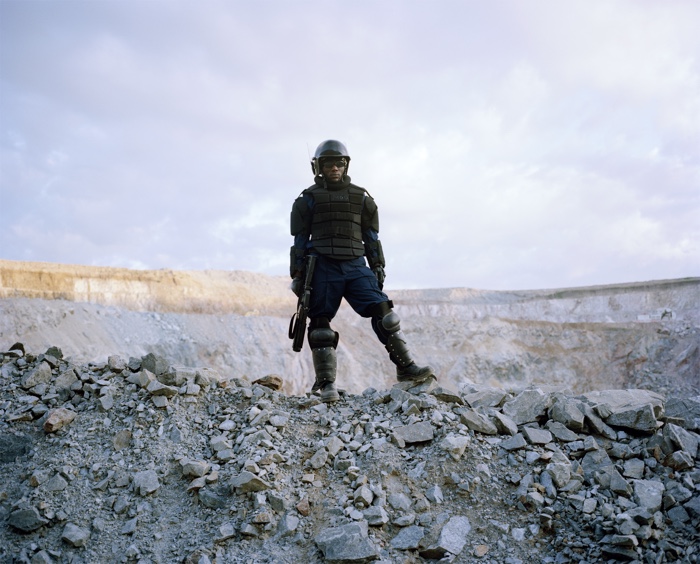 David Chancellor, Untiteld #IV Mine Security, North Mara Gold Mine, Tanzania. From the story Intruders, 2011. David Chancellor–kiosk
The villages around the north Mara gold mine in Tanzania are home to 70,000 people, most of whom live in poverty. Hundreds of them enter the mine illegally every day, they prospect for specks of the precious metal in the waste dumps and pits of the mine as a way of survival. Tanzanian police officers who are part of the mine's security have regularly been accused of shooting unarmed locals and sexually assaulting women.
"As long as Tanzanians are forced to choose between dying for living and the potential wealth that they can gain by invading the mine, the bloodshed is likely to continue."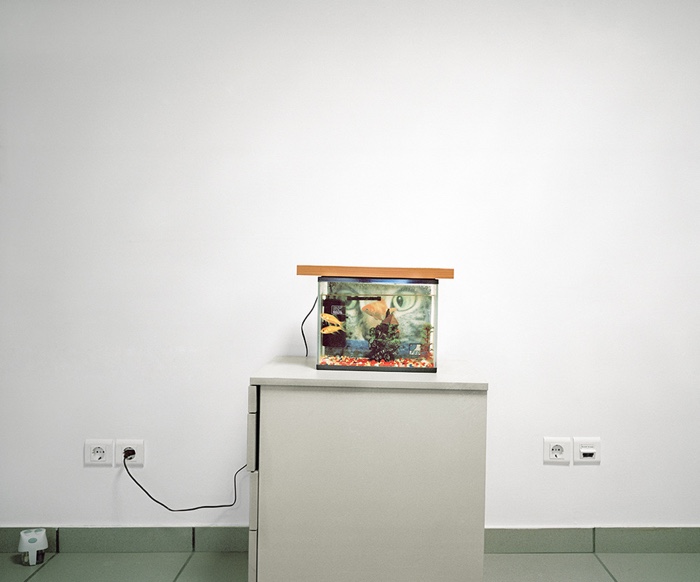 Eirini Vourloumis, Fish bowl, Fraud Department, Greek National Criminal Investigation Unit, 2012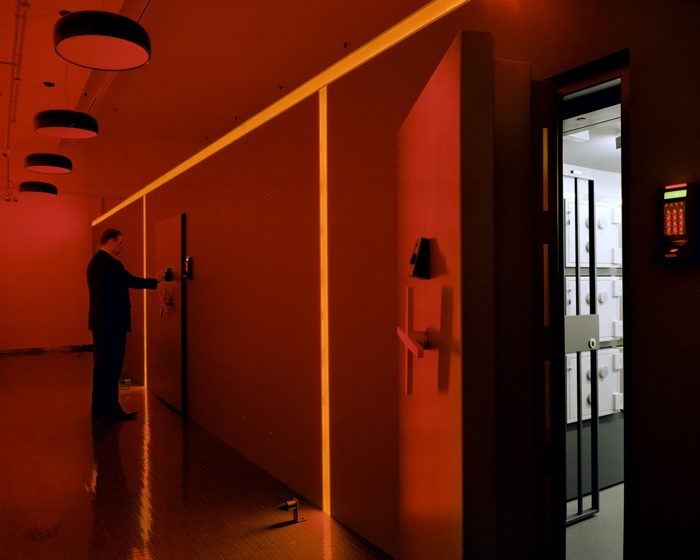 Paolo Woods & Gabriele Galimberti, from the series The Heavens, 2013
"Christian Pauli opens a high-security vault at the Singapore Freeport. One of the most secure places on Earth, the Freeport has biometric recognition, more then 200 cameras, vibration detection technology, Nitrogen fire extinguishers and seven-tonne doors. Mr. Pauli is the General Manager of Fine Art Logistics NLC, an art handling company involved in running and setting up Freeport security vaults around the world including in Monaco, Geneva and Luxembourg."
"Found just off the runway of Singapore's airport, the Freeport is a fiscal no-man's land where individuals and companies can confidentially collect valuables, out of reach of the taxman."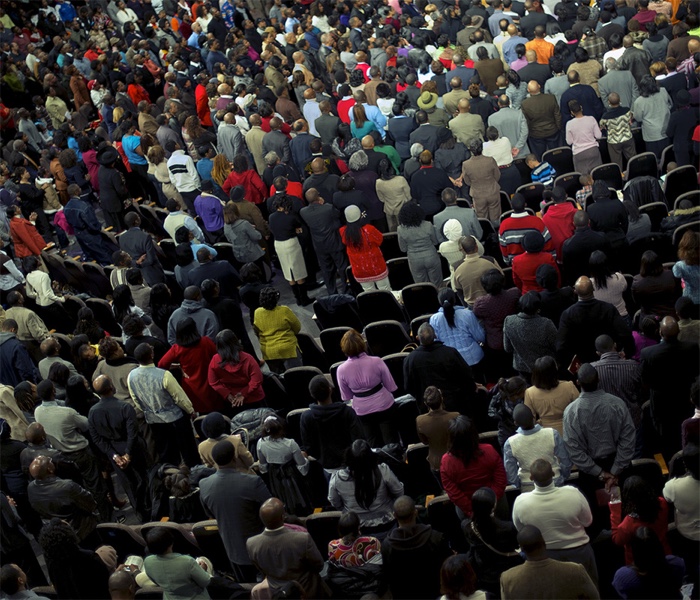 Nina Berman, Some of the 25,000 members of Pastor Eddie Long's New Birth Baptist Church in Atlanta, US. Long, who has received millions from the church in salary, preaches that God rewards believers with riches, 2010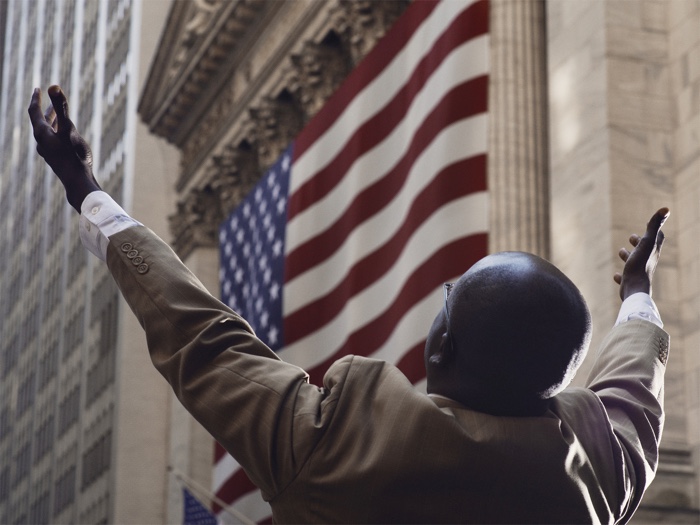 Chris Anderson, A street preacher in New York appeals to Wall Street to repent, 2011. Christopher Anderson–Magnum Photos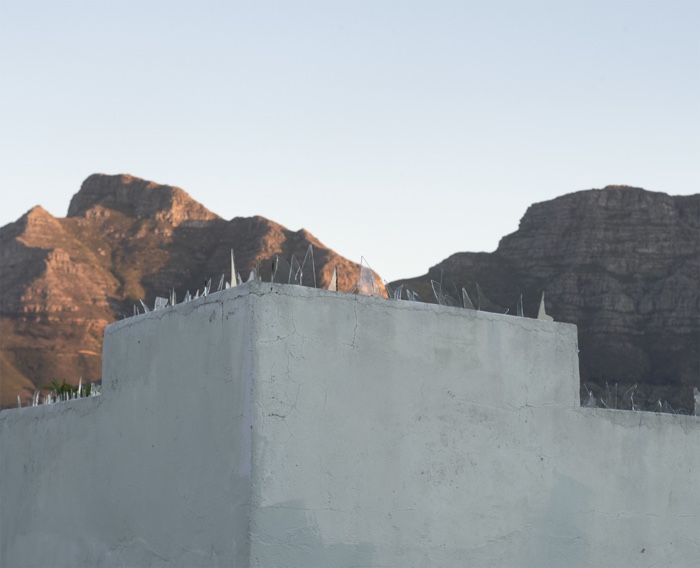 Zed Nelson, Wall around a private home, Cape Town, South Africa, 2014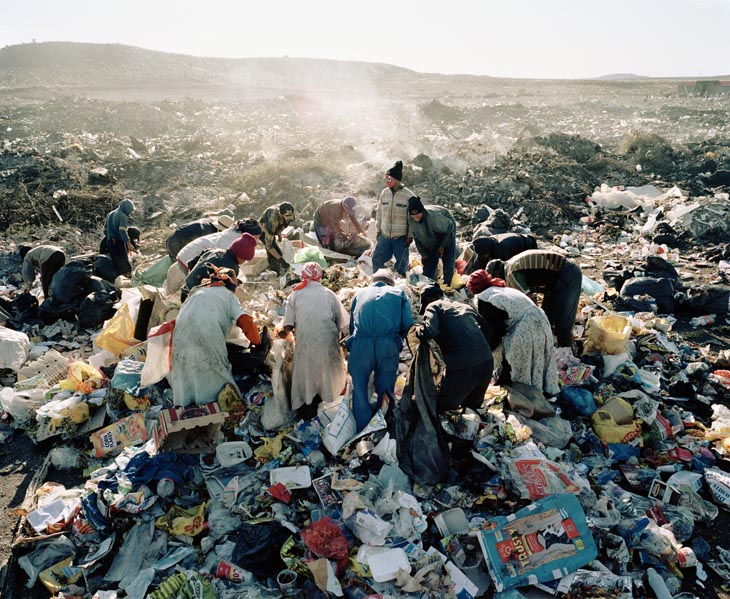 Mikhael Subotzky, Residents, Vaalkoppies (Beaufort West Rubbish Dump), 2006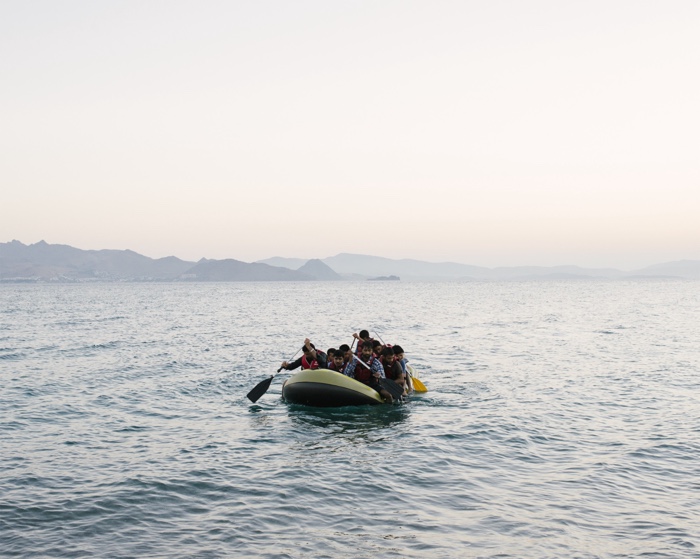 Jörg Brüggemann, Refugees arriving on Kos, Greece, in August 2015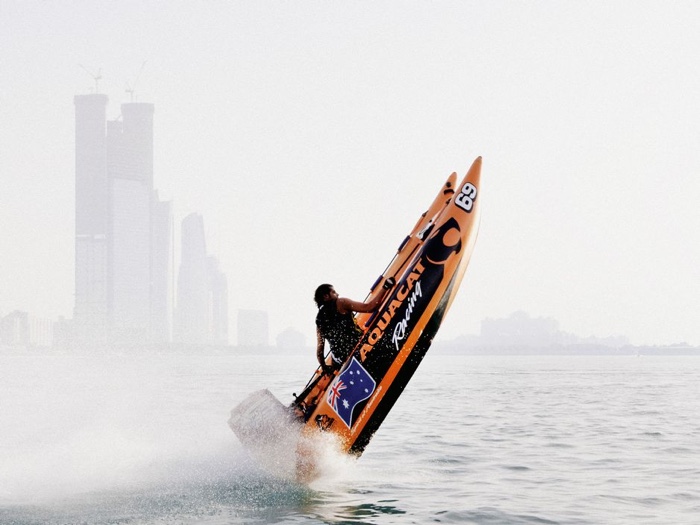 Alex Majoli, Racing Boat in Abu Dhabi, United Arab Emirates, 2013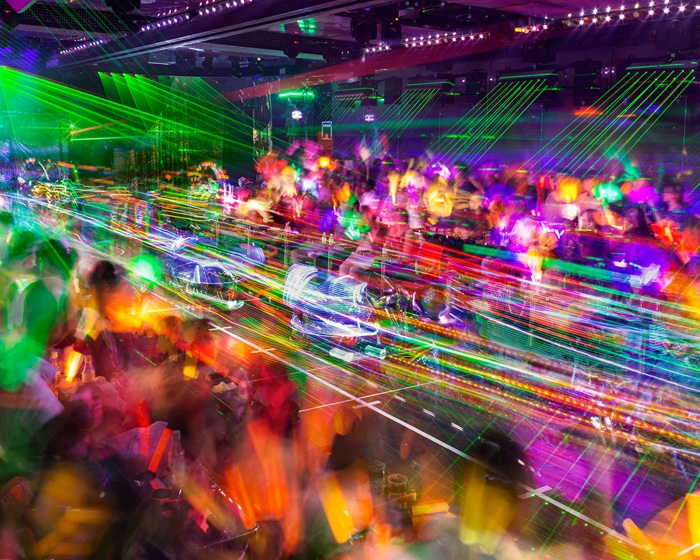 Matthew Pillsbury, Robot Restaurant, 2014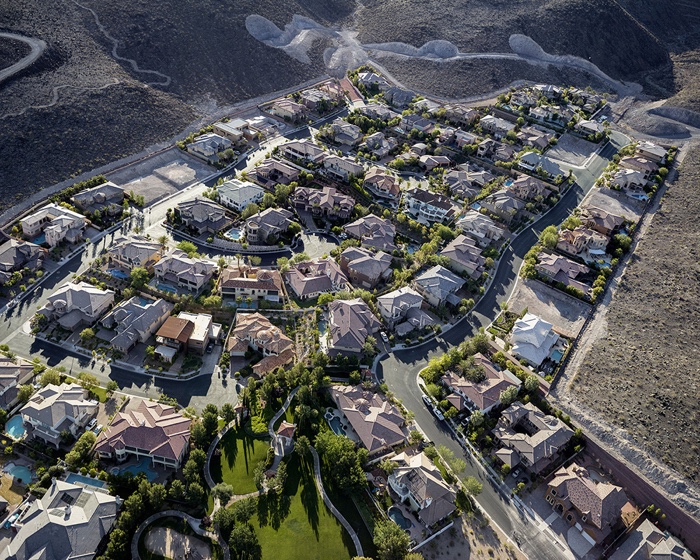 Michael Light, "Roma Hills" Guard-Gated Homes Looking East; 3,000-8,000 sq feet, Henderson, NV, 2012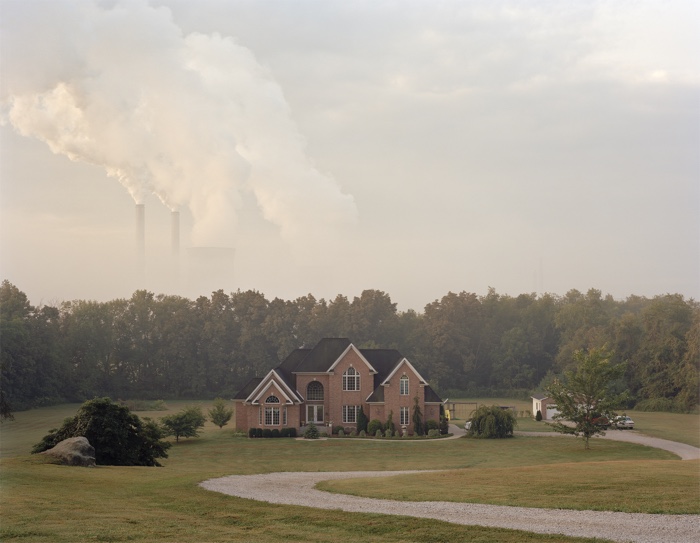 Daniel Shea, Chishire, Ohio, 2009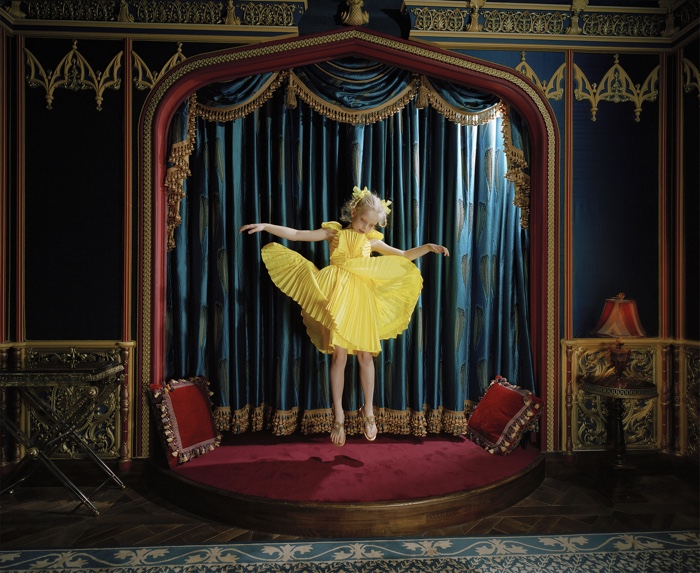 Anna Skladmann, Varvara in Her Home Cinema, Moscow, 2010
Related stories: Show Us the Money. Portrait of financial impunity.