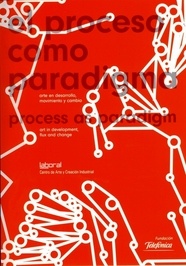 So imagine the party when there's two of them. The first PDF is the catalogue of the exhibition El proceso como paradigma – Process Becomes Paradigm (cf previous stories: Hello Process!, The Autonomous Automat and Engaging Human Agents.)
The second PDF comes courtesy of LABoral Art and Industrial Creation Centre again, it's the magazine/catalogue of Habitar. The exhibition presents seventeen projects by architects but also artists, information designers and experts in sociology who have set to explore and reveal how bits and flows of information have come to shape our urban experience as much as brick and mortar. A detailed review of the show will be online soon-ish.
Anyone suffering from PDFphobia is welcome to buy the catalogues, HABITAR and Proceso como paradigma in Laboral's online shop.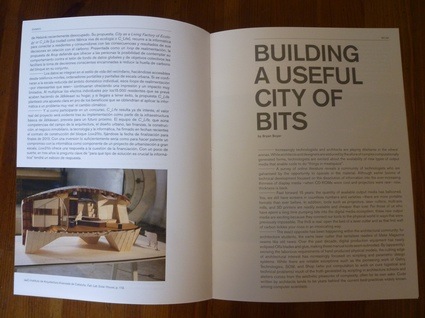 View inside the catalogue HABITAR – Bending the Urban Frame
Just thought i'd pass on the word…